Essential Twin Flame Resources For 2018! We Cover Everything From How To End Separation, Clearing Past Life Karma, The Nature Of Timelines, Soul Contracts, "Schedules" for Awakening, and more…
Today, I want to share a comprehensive resource for the coming year along with my best wishes for 2018 for you – no matter where you're at in the world.
Remember you are always loved. To tap into that love, have a look at the Alpha Level Guided Meditation in my Free Help Kit for Twin Flames – it's created to make it as easy and smooth as possible for you to begin connecting with your Twin Flame soul to soul.
Download it in the store for free!
I believe in you, always – remember you came here to life for a reason. You always knew you could make it on your way back home to love, listen to that inner knowing of your soul's wisdom.
If you're not happy with your situation right now – know that things can change faster than you ever allowed yourself to believe.
With all my most heartfelt best wishes for an amazing 2018 for you!
Cassady x
---

Where Are The Blocks Coming From? Which Chakra Is Most In Need Of Balancing? Discover How To Uplevel and Unlock Your Connection From The Inside Out…
–
---
–


Facts, Insights – How Do Timelines, Soul Contracts and Schedules Impact Your Twin Flame Journey? Can You Change Your Timelines To Reunite Sooner?
---
–

Did You Know Twin Flame Sex Can Unleash Spiritual Gifts? That Many Twins Are Ascended Masters? Twin Flame Running, Why You Can Never Cut The Bond Between Your Hearts, and much more…
---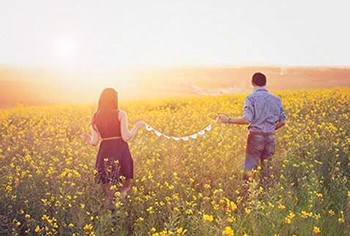 9 Key Points of Illumination to Nourish Your Spirit, Soothe Your Soul & Uplift Your Path With Wisdom, Insight and Profound "Game-Changers"…
–
---

Discover Whether You're Really Open To Unconditional Love and Reunion – A Quiz To Find Out How Harmonized You Really Are
–
---

Do They Bring Out The Worst In You? Are There Cycles Of On-Again-Off-Again? Do You Keep Going Back Even Though it Hurts? Discover The Truth About Your Love Karma In This Brand New Quiz…
–
---

Awakening, Ascension and Twin Flame Union – What Energy Support And Guidance Is Trying To Reach You From The Natural Kingdom?
–
---

The Secret Key To The Twin Flame Lock: Discover What Unique Message Awaits You About Reunion, Karma, Galactic Light Codes And Your Onward Journey…
---
–

11:11, DNA Activation, The Mission, Running/Chasing, The Twin Flame Mirror, Kundalini Rising, The Road to Reunion And More… A Complete Guide to All Major Aspects of the Twin Flame Journey.
---
–
 
Discover Which Message Awaits You From Your Twin. A Brand New Requested Method To Assist You Using Twin Flame Telepathy And The Heart's Bond…
–
---
–
---

The Power Of Intuition – Discover Which Message Awaits You From The Higher Realms. A Brand New Requested Method To Assist You Using Your Heart's Inner "Twin Flame Blueprint"…
–
---

Discover My "Secret Weapons" for the Ascension Journey – What I Was Specifically Asked By Spirit to Share With You Today…
–
---

Why Your Soul Sometimes Instigates Separation – Plus, Tools, Resources, Insights to Stir Your Counterpart to Action, Uplift Your Path and Open Up To Coming Back Together…
–
---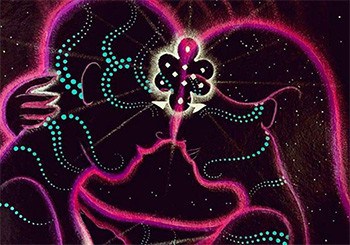 Why and How Energy Vibrations Can Make Or Break Your Twin Flame Connection – Plus, How To Use Consciousness, Mindset and Emotions to Reunite With Your Twin …
–
---

The True Deeper Reasons For Running, Plus Actionable Solutions To Shift Out Of Struggle And Into Harmony For Good… Breaking Through Twin Flame Myths 
–
---

Twin Flame Stages, Divine Timing, Soul Contracts, Connecting To The Deeper Truth. Actionable Advice For Making Twin Flame Reunion Happen On All Levels…
–
---
Want more? Learn the methods that got my Twin and I to Union within 18 months of our first encounter – have a look at the Vibrational Alignment Program for Twin Flames. And, go here to read about other Twin Flames' amazing experiences with the program.
Alternatively you can try our Free Help Kit for Twin Flames which contains samples of my full program available for free in the store!
---
Do you want the brand new 2018 Energy Forecast for Twin Flames for Free? Sign up here – it's only being sent out on email, no cost.
[grwebform url="http://app.getresponse.com/view_webform.js?wid=10909003&u=PogO" center="on" center_margin="200″/]