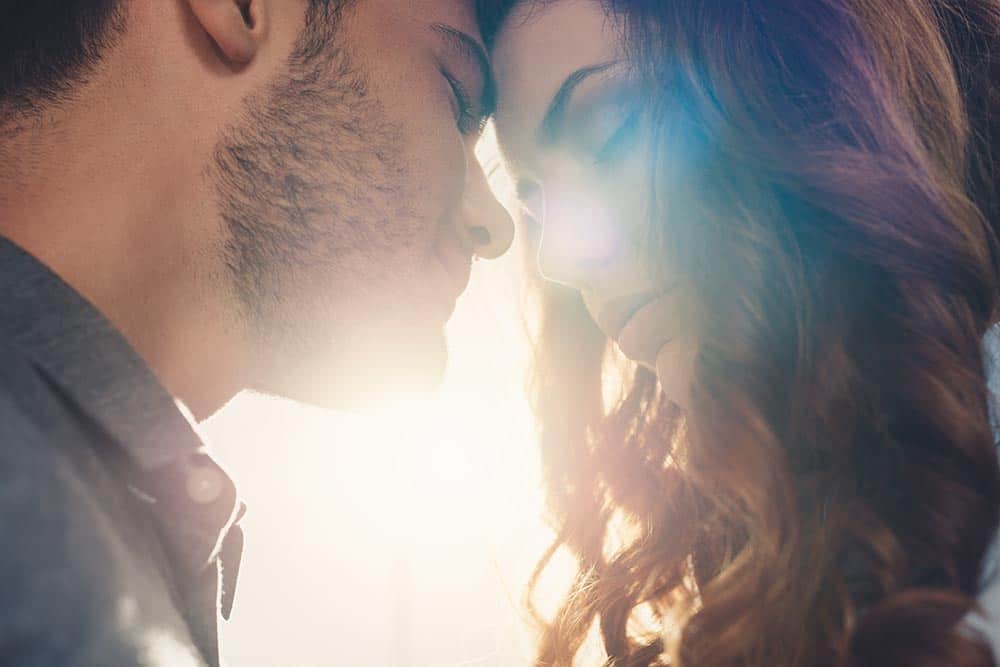 "How Do I Know If I Have A Twin Flame?" Subtle Lifelong Indications Of The Divine Bond – Discovering Your "Mirror Soul"… Plus, Enlisting The Community

–
Today I'm answering a question I'm asked surprisingly often by people who come across the subject of Twin Flames…
The question is so many ask is:
"How do I know if I HAVE a Twin Flame?"
Many Twins who haven't yet met their counterpart or are unsure about whether they've encountered them, search online to find answers. So today I wanted to cover this subject to provide clarity.
And I would love the community's input and help on this!
This article covers 20 key signs and indications that yes, you do have a Twin Flame even if you've never met them!
These are the things that hint and give precursor information on the journey even long BEFORE a person even realizes that they have a "mirror soul".
And as a Twin Flame yourself, I would love to hear from you in the comments below about how you recognize yourself in these signs. And if you have other indications from before you ever met your Twin, do share those too!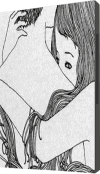 Do you want to experience the most divinely guided "version" of your Twin Flame path? To unlock the unity consciousness state of your connection?
If so, get started by downloading my Free Twin Flame Help Kit if you haven't already. Click here to do so.
–
---
So here are 20 signs most Twin Flames experience to some degree, indications and precursor "hints" of their existence as "one soul in two bodies". Remember these don't ALL have to apply to you but are common indicators.
20 Signs And Indications That You Have A Twin Flame
(Even If You've Never Met)
–
These first 10 points are early indicators, subtle precursor "hints":

#1) NEVER FULLY CONNECTED WITH A ROMANTIC PARTNER
Even if you were in a relationship there were subtle hints that your heart was not open fully to other people… As if you were "unavailable" for marriage or coupling, in essence (because you were already "spiritually married"/meant to reunite with your Twin Flame)

#2) FELT DIFFERENT THAN PEOPLE AROUND YOU
… Like no one around you was quite on your "wavelength". Twins share a core connection of mutual energy, so our systems are set to seek our "match". 
#3) A FEELING OF NOT BEING QUITE AT "HOME" IN THE WORLD
As "volunteer souls" we are in many ways "visitors" and created our systems to never quite integrate fully into "regular" society.

#4) GREW UP WITH A STRONG FOCUS ON LOVE
Most likely trauma, dysfunction and "3D separation consciousness" because Twins are here to assist with paving the way to a higher state of love based consciousness… However, you could have grown up with people who embodied mutual unconditional love.

#5) DRAWN TO SPIRITUAL PHENOMENA (EVEN IF YOU SHUT IT DOWN)
As a soul here with a spiritual purpose we all gravitate toward this but many are shamed into repressing their interest in spiritual or "supernatural" phenomena or shown that it's "wrong"…
#6) FEELING DRAWN TO OTHER PLACES THAN WHERE YOU GREW UP
This is a subtle calling from your soul preparing you to get physically to where your Twin Soul exists… It can also be something that is designed to introduce you to important information, cultures and people who will then be instrumental in introducing you to them.
#7) A LATENT "MEMORY" OF WHAT PERSON WAS "MEANT FOR YOU"
Like an idea of a hair color or occupation you sensed your ideal partner would have, or where they would come from… For example,, if you always were drawn very strongly to a man with blonde hair who would be a painter and from a Scandinavian culture… Or you were drawn to Latin women with a fiery personality, but you grew up in northern Europe and didn't know any women like that. This is your soul "remembering" your Twin.

#8) A SUBTLE UNDERLYING FEELING OF BEING "SPECIAL"
that you weren't like everyone else and that there was some bigger reason you were here…
#9) DREAMING (OFTEN REPEATEDLY) OF SOMEONE FAMILIAR…
but you don't know them in life. This is your Twin Soul trying to communicate with you.
#10) ASTROLOGICAL INDICATORS
– Saturn or Pluto strong in your chart especially in the 2nd, 5th, 7th, 8th house or interacting with Venus – indicating karmic past life love connections, or North Node interacting with Venus or Descendant – indicating a soul purpose involving love or an "other self". (Learn more about Twin Flame astrology here)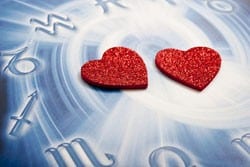 –
These FOLLOWING points are signs that tend to show up just before or around the Twin Flame Recognition period. Indicators of the connection developing and activating:
#11) SPIRITUAL NON-PHYSICAL LOVE EXPERIENCES
Not always but most often, and increasing: Remote astral romance (feeling/seeing/sensing a person holding you, making love with you beyond the physical), repeated visions of a person you don't know… This is your Twin Soul interacting with you on the soul planes.

#12) YOU SEE "ANGEL NUMBERS" A LOT – 333, 777, 11:11 AND SO ON
This means you've entered spiritual awakening and are being guided to your soul's true path. (Discover more here)
#13) YOU HAVE COME ACROSS THE SUBJECT OF TWIN FLAMES BY "COINCIDENCE"
In this infinite universe, we are always being guided to information – when you encounter the concept of Twin Flames, it's for a reason, it's a part of your soul's path.
#14) RECEIVING REPEATING SONGS, "MEANINGFUL MESSAGES" IN THE BACK OF YOUR MIND
This is an indication of Twin Flame Telepathy – they are communicating with you!
#15) SENSING A LOVING "PRESENCE" WITH YOU
Including feeling sudden bursts of "elation" without a particular reason for it. Even, noticing palpitations in certain parts of your body – especially your heart. These are signs of your Twin Soul interacting with you energetically, the connection activating.
#16) YOU FEEL DRAWN TO THE SUBJECT OF TWIN FLAMES AND FINDING OUT MORE!
This is actually often THEM nudging you to find out more so you can get closer and meet each other!

#17) IF YOU VISUALIZE THEM, YOU EXPERIENCE THEM "RESPONDING"
In fact many Twins experience this in meditation and it can be very vivid, even if you've never seen or known the person in physical life. You get a sense there's a PERSON with a distinct personality around you. Sometimes this even happens without "trying" – the person showing up and "interacting" with you spiritually without you trying to make it happen.
#18) YOU EXPERIENCE SYNCHRONICITIES
– Thinking Or Dreaming About Something, then seeing or experiencing it in real life. Repeated "deja vu" moments. These are signs that you are being shown that there is a larger spiritual process going on in your life and that you are awakening to your soul's path…

#19) YOU ARE A "LIGHTWORKER"
A Lightworker is someone who is here with a calling/life path involving uplifting others and the planet. If this is you, you are more likely to have a Twin Flame.
#20) YOU ARE A "STARSEED"
This is because lightworker and starseed souls (which can be one and the same) are volunteers to assist in raising consciousness on the planet, into a state of love. Very often, these souls choose to "divide" into Twin Flames!
–

---
Confirmation, Clarity – Soul's Blueprint, Making Contact!
I hope you found this helpful and interesting! But if you're not quite sure still, how do you confirm if you really do have a Twin Flame?

#1) Go to the Akashic records and discover your Soul's Blueprint
(The Akashic records are the "spiritual library" of all your soul's experiences, lessons and information) – I take you through accessing the Akashic Records in the Vibrational Alignment Program module 8

#2) Write a note to invite your Twin Flame's soul
to show themselves to you and make contact – within 2 weeks you should have received some info/signs/contact. This is one of the key things that really opened up my own journey!
#3) You can use the Free Guided Meditation here
If you have a Twin you can connect as souls even if you've never met in person! So use this meditation, which is designed to connect you with your Twin Flame soul to soul. I take you into a beautiful etheric garden to meet them, so use it and go see who you meet in the garden!
–
---
Nothing Happens By Accident…
Remember that there's a reason you've been drawn to this subject in the first place! If you're here on the site, chances are you are a Twin Flame… because you have been guided here! Nothing truly happens by accident.
Whether you believe there are guides with you or that your own energy vibration has attracted you to this subject, there is something significant going on. So I encourage you to keep exploring!
Discover what resonates with you. When you get those "hunches" or "a-ha" moments, that's when your soul's INNER KNOWING meets outer information that confirms to you what you already know or remember deep down.
Enjoy this exciting time of exploring!
And if you've already met someone and wondered if they were really your Twin, I hope these pointers helped you gain more clarity as well!
–
YOU MAY ALSO BE INTERESTED IN THE FOLLOWING ARTICLES: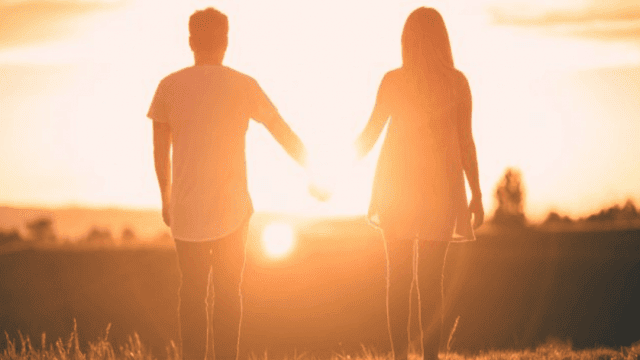 11 Signs of Impending Reunion – are you about to meet (or Reunite with) your Twin Flame?
20 Signs of the True Twin Flame Connection – if you have a person you've met already but you're unsure about this will help you get clarity
9 Things You Must Know About Twin Flames
What the connection is really about deep down. Including why when two Twins reincarnate together it means it is their life purpose to reunite, and more…
–
RECOMMENDED RESOURCES: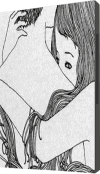 Includes:
*Free guided meditation to connect with your Twin – "meeting" them on the soul planes
*Energy cleanse guided meditation
*eBook on the Runner/Chaser Paradox
*eBook on the 11:11 Awakening process going on with Twin Flames all over the world
Click here to learn more and download
–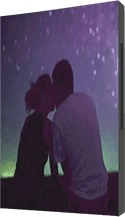 Twin Flame Energy Clearing Session #1

I take you through how the Twin Flame connection works, clearing your love karma to prepare for unity, how to avoid the dreaded Twin Flame rollercoaster and actually enjoy your journey, plus much more
Click here to learn more and download
–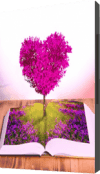 The Higher Heart Activation Journey
I take you through activating the heart bond between you and your Twin Flame, cleansing out any "static" from the connection and infusing you both with divine love to bring you closer. I also teach you a fun and powerful process for manifesting your desires into tangible reality!
Click here to learn more and download
–
---
Enlisting The Community! What Signs Did YOU Have Of The Twin Flame Connection?
I hope you found this article useful! And now I would love to hear from the community!
Looking back on your journey, to before you knew you had a Twin Flame…
What were subtle signs and indications you can see? What hints were there, that out there you had a "mirror soul"? That you were "one soul in two bodies"?
Do share in the comments below! I can't wait to hear from you.
And as always I'm sending you love and light for your continued journey! <3
Cassady x
–
---
"I started with your free toolkit and immediately felt results so much that I had to get the Vibrational Alignment Program and wow! I've been doing it consistently and I love the energy clearings and exercises. I feel lighter and my twin and I are so much closer. Every day gets better and better. And since my vibration has become higher and higher, I'm attracting in wonderful opportunities and amazing abundance as well. I'm so grateful for your work, Cassady. Thank you!" "
– Jessica N. California, USA
Want more? Download the Free Twin Flame Help Kit!
Or if you want to go deeper, resolve karmic debt and get to the bottom of Running and Separation struggles for good – have a look at my complete Vibrational Alignment Program for Twin Flames!