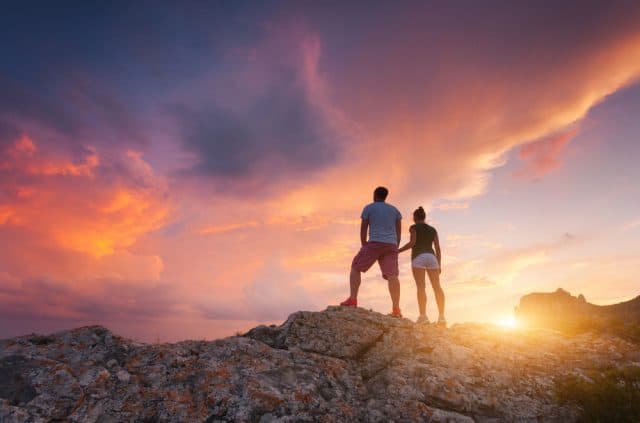 Discover The Major Keys To Attracting And Keeping Love, How To Unlock Your Heart's Potential – Get My New No Cost Downloads…

–
As you may know, my brand new book "101 Messages Of Love From The Universe" is out!  Thank you so much for all your amazing feedback  – I really appreciate your responses and you taking the time.
Yet again I want to thank you for being here on the blog, for reading, for commenting, for asking questions, for sharing…
If you've enjoyed the channeled articles on this blog before, I'm sure you'll enjoy this book of channeled, high vibrational inspiration, advice and exercises for love and relationships.
It's created to be a trusted companion on your journey – and from my heart I hope it will be a positive presence in your life.
I was very directly guided to create this book, and it's been a long time coming, so this is an exciting time for me! (The paperback will be out later this summer too)
Also do make sure you download my Free Guided Meditation to Connect With Your Twin Flame On The Soul Planes, as it will help you open that higher part of your connection.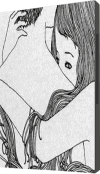 If you've been struggling on your journey, you'll  find my Free Energy Cleanse Audio in the free downloads will clear out heaviness from your chakras and aura, and infuse you with new high vibration light!
When I used to give one on one intuitive coaching sessions to Twin Flames I eventually realized there wasn't enough time for one person to help all the thousands of Twins out there – so I created this Free Pack of Downloads available for all Twin Flames.
– warning, 'may cause miracles'!
I've had Twin Flames email me from all over the world to say how profound the effects of the Free Energy Cleanse Tool have been for them – including Runners getting in touch out of the blue after their Twin Flame cleared energy!
The reason this happens is that all Twins share an energy field and everything we do or intend or feel impacts the other. One twin shifting their energy impacts the whole dynamic in the pair! Click here to download now.
---
---
Assistance On The Journey of Love
Do know I'm going to continue my work with Twin Flames 11:11 as before!
This new site is set to be a resource for love and relationships beyond the specifics of the Twin Flame journey.
However, the resources will help you even if you're a Twin Flame.
Because we are taking this journey through our human bodies.
And although we're Twin Flames – throughout our lives nearly all of us have been exposed to the same negativity and "3D" belief systems about love and relationships that block so many "regular" people too.
When you cleanse your system of negativity, fear programming, ancestral blocks and heavy "3D human baggage" it benefits your Twin Flame journey because your whole system shifts into a higher state, a higher vibration of love!
(Read more about that here and take a quiz to see what vibration you're really in!)
–
These new Free Download resources are designed to help you with:
1) Cleansing and uplifting your aura, your chakras and energetic system into a higher vibration
2) Unlocking your heart's true potential, activating your heart, shifting out of old hurt – and calling in your divine love counterpart energetically

3) Cutting cords with former partners you may still be attached to energetically in a way that blocks your forward motion

3) Attracting your ideal divine partner (whether you know them already or not – and whether you're Twin Flames, soul mates or "regular partners")
4) Inspiring you for your journey, giving you hands-on insights and actionable exercises for relationships and self love

–
---
Opening Up To A Journey Of Love
To reach out and uplift as many as possible, these new resources are available to everyone at *no cost*. And like with my other downloads, you *don't* need to give a credit card and there's no spam.
All you'll get are a few welcome emails to explain how to use the downloads. No strings attached!
I would love for you to benefit from these new resources, which go even more in-depth in clearing and uplifting than the Free Twin Flame Help Kit.

I've had such amazing feedback for the Free Twin Flame Resources (have a look at some of people's experiences here – includes runners getting back in touch after months of silence), that I have high hopes for this new material!
–
So here is what you get in my new resources:
–

"11 Keys To Attracting And Keeping True Love & 11 Blocks That Keep People From Their Ideal Relationship" – eBook
–
Heart Activation – A 45 minute Coaching Session With Energy Healing
–
Energy Cleanse And Uplift – Guided Meditation
–
Click here to get the downloads now!
–
I can't wait to hear what you think. And as always I'm sending you love and light for your continued journey! <3
Cassady x
–
---
–
"My Twin Flame is a Runner and something amazing happened today… I've done the clearing two days in a row so far, and guess who called me this morning after doing the meditation and energy cleanse? Yup, you guessed it… he called on his own without prompting from me! I am so darn happy, it's a miracle!"
– Kristine D, Mass, USA
Want more? Download the Free Twin Flame Help Kit to get info on the awakening code 11:11 and the Ascension process going on across the planet right now, plus a deep Alpha Level meditation to connect with your Twin Flame on the soul planes right now!
(Sign up to receive my Free Weekly Energy Forecasts for Twin Flames on email)
[grwebform url="http://app.getresponse.com/view_webform.js?wid=10909003&u=PogO" center="on" center_margin="200″/]