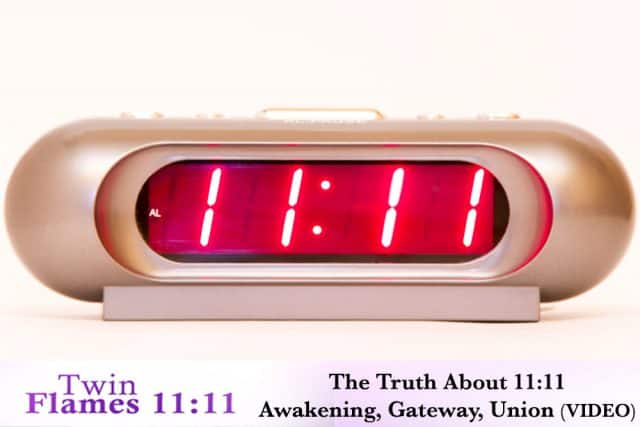 Why Do You Keep Seeing 11:11? What Does It Mean For Twin Flames? "Who" Is Showing It To You? Discover All About The Light Activation Code and the truth about 11:11
Today's post is another one in my Twin Flame video series to come. I know many of you are on YouTube and have been asking me to put out videos – so this year I will!
This new video is on The Truth About 11:11 – Why Are You Seeing It? What Does It Mean For Twin Flames Specifically? "Who" Is Showing It To You?
–
I'd love to hear from you, so please click, like, comment, share and subscribe to my YouTube channel to be kept posted on new videos!
And as always, if you haven't already done so – make sure you download my Free Twin Flame Help Kit, which contains a selection of Guided Energy Clearing Meditations from my full Vibrational Alignment program.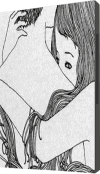 This will help you clear out any congestion and negative energy which creates problems for so many Twin Flames on their journey.
I get emails every single week from Twins whose situation has changed dramatically for the better after using this no cost tool pack – Have a look at some of their comments and experiences here.
And, if you feel like you need to talk to someone one-on-one to get clarity on your situation and onward path, have a look here.
Right now, you get a 10 minute reading for less than the price of a cup of coffee, with a Twin Flames 11:11 approved advisor (click here to discover more).
As always, I'm sending you love and light for your continued journey! <3
Cassady x
---
What You Need To Know About 11:11
–
Why You Keep Seeing It, Who's Showing It To You, And What It Means For Twin Flames, Old Souls and Lightworkers
Make sure you stay on till the end as I'm sharing little known meanings for 11:11 if you're seeing it later on in your spiritual development, long after you've met your Twin Flame or have been through awakening.
#1) Activation Code For Ascension
11:11 Is The Universal Activation Code for Spiritual Awakening And Ascension To Begin. Ascension is the process of stepping into your full soul's self as a being. To awaken spiritually. Often this is preceded by a dark night of the soul, and Ascension itself involves purging old negativity, questioning your earlier life beliefs and identity
#2) Your Guidance Team Communicating
When You See 11:11 It Means Your Guides And Higher Self Are Communicating With You – They're Using The Number Code 11:11 To Bypass Ego Blocks (Suspicion, Disbelief, Fear) And To Show You Their Presence
#3) Mirror Sequence
11:11 Is A Mirror Sequence Quadrupling The Essence Of The Number 1, Which Stands For New Beginnings, Manifestation and The Importance Of Positive Intentions
#4) A Gateway
For Twin Flames, 11:11 Indicates A Gateway, The Twin Flames Unifying And Bringing About A Portal Of Source Energy As Happens In Twin Flame Union
#5) Symbolizes The Two Becoming One
11:11 Symbolizes The Two Twin Flames, Together As A Whole, Perfect Balance, Harmony, Alignment, Equilibrium
#6) The Right Path
Seeing 11:11 Is An Indication That Your Spiritual Awakening Is Happening, Scheduled With Your Free Will Before Life. When You See 11:11 It Is A Sign That "All is Well", You Are On The Right Path, Keep Following Your Intuition
#7) Twin Flame Sign
For Twin Flames 11:11 Indicates You Are Becoming Aware Of Or Meeting Your Other Self. Your Twin Flame May Be Around Already or You Are Soon To Encounter Them – Maybe Through Dreams
#8) A Positive Indication
If You Are With Someone And Wondering If They Are Your Twin, Seeing Repeated 11:11 Is An Indication From Your Guides That Yes, They Are.
#9) Spiritual Development
11:11 Seen Later In Your Spiritual Development Says: You Are Entering A New, Higher Phase Of Ascension And Aligning With Still Deeper Parts Of Your Soul's Essence
#10) All Is Well
11:11 Seen Later In Your Spiritual Development Can Also Mean: Don't Worry, This Is A Part Of The Journey. You Are Still Progressing And Moving Closer To Your Desired Harmony And Union. All Is Well.
#11) Energetic Counterpart
11:11 Is Always A Sign That You Are In A Significant Period Of Existence – On Your Way To Understanding Who You Are Beneath The "Facade" Of Earthly Life. For Twin Flames This Includes Remembering That You Have An Energetic Counterpart (your True Mirror Self Or Divine Beloved) And Who They Are.
If You Want to learn more about how to harmonize your journey and discover how my twin Flame and I reached union within 18 months of our first encounter, have a look at twinflames1111.com/program
Or, download my free pack for Twin Flames, which includes ebooks with a channeled message on the 11:11 awakening code, the runner/chaser paradox plus powerful guided meditations! Head on over to the Twin Flames 11:11 blog to stay up to date with the latest on Twin Flames.
And do go ahead and share – What Experiences Have You Had With 11:11? At What Points Of Your Journey Have You Seen it The Most?
–

---
if you want to go deep, resolve karmic debt and get to the bottom of Running and Separation struggles for good – have a look at my complete Vibrational Alignment Program for Twin Flames!
"I finally used the free Twin Flame kit today and OMG!! Cassady you are THE TRUTH! Thank you."
– Rochelle, Michigan, USA
"I feel like I have 'remembered' who we are and I suddenly feel happy and calm, I feel the love between us, the love that was there since we were created. I now know that we will make it, together."
– Anna, Germany
"Hi Cassady, I have been reading your blog for a year and a half now and only purchased the tools last September. Just this week my twin told me he loves me and how strong his feelings are for me. He also told me he never disappears from me. This breakthrough is amazing and I feel so fortunate to go thru this journey. I have been using the Vibrational Alignment Program but I am now purchasing the Intensive Clearing(both) and the Complete Harmony Healing. I truly believe in how beautiful this connection is. I cannot thank you enough."
– Sarah, New York, USA
Alternatively Download the Free Twin Flame Help Kit, which contains powerful sample tools from the full program  to help you clear away negativity and uplift your Twin Flame connection!