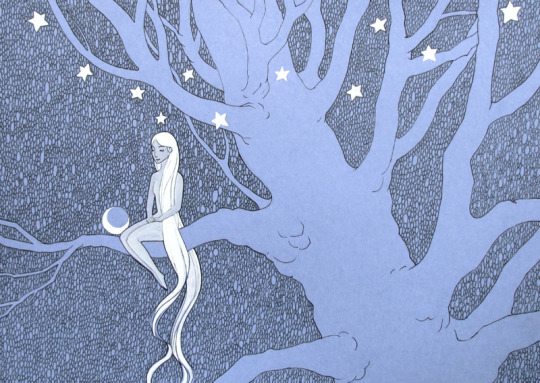 A new cycle begins with a bang this week with a powerful New Moon/Solar Eclipse combo in Virgo, sign of work, service and perfection – What wishes and desires have you been keeping on the back-burner?
Venus finally stationed and turned direct this weekend and we are now moving forwards again in terms of love.
Many of the recent months' complications and challenges are now being resolved, and much of the drama will almost seem to have happened in a haze, "under the influence" – this has been due to old patterns coming up to be resolved. Hopefully we've by now released what was outdated and outmoded, and can move on with more clarity and openness in Twin Flame Love.
Eclipse Season begins
As this week starts many are already noticing the symptoms of new energy influxes flooding in for the weekend's New Moon/Solar Eclipse in Virgo on September 13th. This is "Eclipse Season", in metaphysical terms a time for the old to come to an end and the new to come in and break us wide open to go into new territory – leaving behind everything that doesn't serve us.
Keep in mind over the next few weeks, especially in the period coming up to the September 23rd Full Moon Eclipse ("The Blood Moon"), that this is a time of change. If things feel a bit up in the air right now, don't worry, you will gain more clarity as you go along.
Inner Energy "Upgrades"
What's happening on an energetic level is that the whole planet, and we, are getting an upgrade. Old stagnant negativity is coming up to be released, so our systems are ready to take in new and higher vibrations more and more.
Long-term this is an amazing gift that will help us increasingly live in the upper registers of joy, abundance and love, but in this eclipse period of releasing, it might feel like a challenge initially. Be good to yourself and remember that as someone in Twin Flame Ascension you might occasionally feel these energies to be overwhelming, but know that it will pass.
If you do feel out of sorts, go out into nature, where the energy is calmer and more grounding. Sitting in front of the computer or being on our phone all day and night makes us ungrounded and open to influence and can drag us into a spiral of negativity.
When we're ungrounded, we react more easily to negative energies. So take some breaks, go outside even for five minutes, or have a shower if you feel on edge.
Power and Positivity

The upside of this New Moon is a feeling of excitement and new beginnings, with an energy of "can do" – so focus your power on moving towards your goals. The New Moon is an ideal time to set intentions and write down goals.
So if there's something you're not happy with in your current situation, put it aside for now, and focus instead on the ideal – What would it feel like to be in complete harmony with your Twin Flame? What impact would that have on your life and well-being? Indulge in this feeling and allow the positivity to propel you forward.
If you feel any guilt, negativity or disbelief thinking of these things, there may be resistance or blocks still left to clear for your energy to be in alignment with attracting the things you desire.
New Phase for Lightworkers
All eclipses signal a "reset" within particular energies and cycles – with this solar eclipse coming in Virgo, we are dealing with a new cycle within work and service, and this in particular goes for the Lightworkers (those who feel a strong calling to be of service to the planet and humanity) who will feel added strength and new energies supporting them more and more over the coming years.
This is the starting point of a phase of increased influence, is the message I'm given, and the time is now right for more and more Twin Flames to come together and illuminate the world with energies of love and harmony – energies that heal and transmute heaviness and break up the illusion of separation, and old survival patterns.
Intensifying Twin Flame Ascension
Over the past few years the Ascension process has been intensifying, as many of you will have noticed, but this months events open up the gates for a new phase of increased lightness.
More and more Twin Flames have been doing the inner work to now be in alignment with a physical reunion. So although we may feel pressured in this Eclipse period, know that the end result is ultimately beneficial. It is an energetic preparation for Twin Flame Union. 
If you feel that you would like to release any remaining blocks or negativity in a safe and fast way, have a look at the Intensive Energy Clearing for Twin Flames I've created, to easily root out any patterns, energies and karma that may have been causing separation and difficulty on your Twin Flame journey.
Communication Shift
Another adjustment this week is Mercury's transit into Libra – we are moving into a new way of thinking and speaking, the focus is now directed towards others, harmony and reaching consensus, as opposed to Virgo's more individual focus on dedication and perfection.
However, Mercury is challenged by Uranus in Aries, which is strongly focused on individuality, breaking out of old ego structures and becoming "reborn" – so again we have a push and pull between the evolution of the self and the desire to reach harmony within the collective. 
Again, this is a tricky balancing act for many of us, but keep in mind that ultimately this life is our own individual journey and even though we are part of a larger group, no one else can and will live life for us.
If you don't follow your dreams, no one will do it for you, and most likely no one will push you to do it. So the future is in your hands.
This New Moon/Eclipse asks: What do you truly desire? What is the next step? What do you need to leave in the past in order to get there?
As always, sending you love and light for your continued journey! <3
Cassady x
——————————–
Do you want FREE ebooks and Energy Tools to help you on your journey plus more articles about Twin Flames in your inbox?
[grwebform url="http://app.getresponse.com/view_webform.js?wid=10909003&u=PogO" center="on" center_margin="200"/]
Please review our comment guidelines before commenting : )
https://twinflames1111.com/blog/uncategorized/twin-flames-1111-discussion-guidelines/