Light Influx, Timeline Crossroads – What Are You Lining Up For Your TF Connection? Stepping Into Your 'Angelic Power' To Unlock Miracle Changes…
–
Welcome into a brand new week in the cosmic energies!
Highlights this week include: 
Mercury continues retrograde, and Libra New Moon open to new beginnings in love. Plus, Equinox gateway opens, bringing influx of light but triggering old darkness to rise.
Now is your chance to activate a new timeline for your Twin Flame connection – what will you do?
Discover more below!
–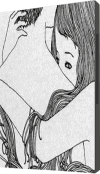 This is set to be an intense time, so remember to use your Free Twin Flame Resources (and if you haven't already downloaded you can do so here)
"Whenever I do your energy clearing meditation my Twin texts me just as it's ended. It truly has opened up the connection." – Taz R
–
---
"Ascension Symptoms"?
We enter into this week with intensity building for Wednesday's Equinox.
September 22nd we have one of the year's major astrological events, the autumn equinox (spring, if you're below the equator).
Equinoxes have been marked since the dawn of human civilization as times of great change and transition.
Day and night are of equal length at this time and it is believed that the veil of perception, the division between the physical and spiritual realms is thinner, which brings an increase in spiritual phenomena.
–
---
This Equinox Core Theme – Awakening
Since ancient times the equinoxes have been marked with rituals, such as petitioning or giving thanks to deities.
In essence we can say it's a time of heightened energy, and major transitions often occur – including "miracle shifts" in the Twin Flame connection. 
As timelines are in flux, we can more powerfully "opt out" of old toxic cycles and into our highest potential for love and unity at this time.
It's a time of powerful positive potential for Twin Flames, but it can also stir up the old toxins – as our soul works to push us to "up-level". 
During these times we have a strong flow of spiritual energy that tends to stir up major life changes.
–
---
11:11 – Are You "Listening" To Your Soul?
This equinox bears the message:
Be prepared to start over again. Awakening is happening.
You may feel pressured at this time – it's your soul "speaking".

We are invited to enter into a new and higher chapter.
Release the past, release the old karmic "3D" reality so the new crystalline grids, the new "world" based in unity consciousness can show up for you.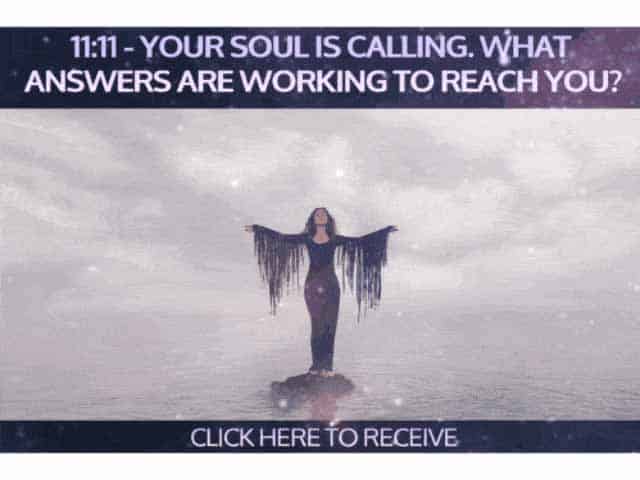 –
---
Equinox Gateway "Tests"
One of the challenges with all the major gateways such as the equinoxes and solstices, is that the incoming light tends to trigger old "darkness" and blocks to begin purging.
We experience an increased soul driven pressure to purge old baggage.
The good news is that due to the major timeline shifts and "up-levels" possible now, any work you do to go within and release old negativity, is set to pay off handsomely for the long run. 
In short, our souls are pushing now for a RETURN to the truth of oneness, love and our spiritual self. By clearing the human static and releasing the "mask" of ego.
This time is a peak for incoming Ascension energies and if you work with your Twin's higher self you can make major transformations happen. 
–
---
New Moon In Libra
This year's equinox shows us that in short, your relationships are healed when you love YOURSELF and focus on healing your OWN shadows.
Mercury Retrograde says, you have likely missed something in this regard. But you get a new chance with Sunday's New Moon in Libra.
In fact, releasing self judgment, self criticism and opening to our own wholeness is a theme for the whole collective right now.
Opening to valuing people's uniqueness over standard ideas of "perfection" is a powerful healer.
–
---
Valuing Uniqueness
Spirit shows us that all of life would be more harmonious if we approached life from a place of valuing uniqueness.
Childhood wounding would be avoided, relationships would be smoother, people would live lives of meaning and pursue their talents…
Twin Flames would find it easier to unite because we would not have blocks around self worth, deservingness and rejection… 
Honoring uniqueness is a major theme for this Equinox and beyond.
–
(To unlock the harmony in your connection and cleanse out the root causes of Running and Separation struggles for good – click to access my complete Harmony Healing for Twin Flames)


Access the Harmony Healing here,
and go here for more testimonials
–
---
Did You Do This (Without Realizing It)?
So where have you (unconsciously) tried pushing yourself, your counterpart and/or your whole Twin Flame connection into a "standard" box?
What uniqueness have you not been valuing, that could unlock your whole situation?
For example, have you acted as if your connection would be exactly the same as another Twin whose negative experiences you've listened to?
Have you approached your Twin as a "standard male/female" and associated stereotypes?
–
---
Have Things Gotten Stuck?
If so, don't feel bad because it's something that happens to many.
But once you release this, clear it and shift, you'll notice your connection opening wide to love and your journey can progress.
Because if you HAVE been looking at your connection through a "standard rulebook lens", your soul will have put the breaks on.
It may have kept things stuck, while waiting for you to shift your perspective.
The truth is, you are not here to be like everyone else. Your Twin Flame connection is not meant to be like everyone else's.
You have a personal pair mission of uniqueness that only you can fulfill.
–
---
What Is Your Deeper Mission?
Yes, your mission is to unite in love – but your path there and your unique ingredients and the deeper aspects of your mission are always unique.
Some Twins are here to unite across cultural barriers, for example.
Some are here to bridge age gaps.
Some are here to share love despite deep childhood wounding.
There is always a unique facet to the journey, and if you miss this, you are not able to fully unlock your power to unite. 
We are all crucial pieces in the cosmic jigsaw puzzle, in the greater design. We chose our journeys and dynamics very deliberately.
(Read more here in the article "Honoring Your Unique Twin Flame Blueprint")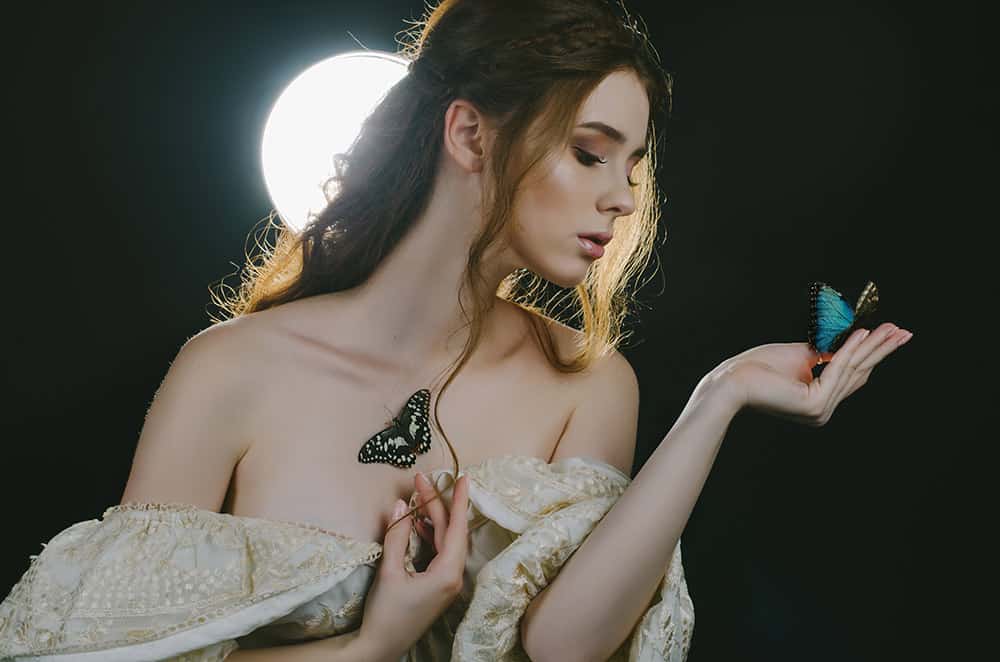 –
---
The Scales Of Harmony
On September 22nd the Sun moves into Libra, setting the start of a new chapter.
The energetic focus of Libra is traditionally directed outwards towards other people and social harmony.
However, for Twin Flames, it signals a period of working to balance both the individual energies and those of the pair in preparation for Twin Flame Union.
Working as a team.
This means that any kinks in the balance between the Twins will be brought up for resolution, especially in terms of the Masculine/Feminine energy equilibrium over coming weeks.
–
---
Feminine/Masculine Energy Equilibrium…
Remember that blame and judgment are some of the strongest blocks to Twin Flame unity.
It keeps the connection from flowing. Often, THIS is the reason separation continues.
Not because the counterpart is a Runner, but because their other self is pushing blame onto them and in essence blocking their highest self from reaching through.
Blame and judgment push love away from us. Remember your Twin is always reflecting back to you in some way, what you hold inside and vice versa. (Learn more here)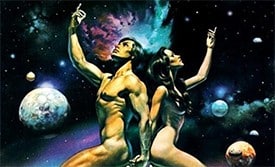 –
---
Working As A Team – One Soul Reunited…
During this time of Sun in Libra, you will likely be challenged to leave your own self interest (ego) in order to work as a TEAM with your counterpart.
You're set to be shown, you're not merely "two people".
You are ONE original soul who chose to divide from love.
Love and unity is the TRUTH about who you are.
PLEASE do not let other Twin Flames get into your head with their conflict patterns and karmic baggage (because it will cause deflections in your own connection).
–
---
The Truth About The DF/DM Paradigm…
There are MANY virus programs active in the Twin Flame scene, so-called "false light" paradigms that cause distancing from the truth of the soul and the deeper connection of love…
We are here to journey from separation consciousness to unity consciousness. That's the key Twin Flame soul contract for this lifetime.
This is why our soul chose to divide, to experience a journey of love to return to the "self" in "other".
To bridge seeming separation, on the human plane, and thereby to pave the path for society to follow into a higher state.
So much of the online debate about Twin Flames is entrenched in separation and blame consciousness of the human ego, so it will unfortunately only cause more problems for you.
–
---
Why Reunited Twins Aren't Often Online Talking…
Remember this: When you have love, when you've mastered your journey, when you've reunited in bliss, you're not eager to debate with others.
You're not interested in hanging out online arguing or debating.
If you want unity, if you want togetherness…
You have to align with LOVE. Go within. Listen to your SOUL. Know yourself.
Heal your shadows, find your light. Be with and talk to your counterpart, even if it's "remote" on the soul planes.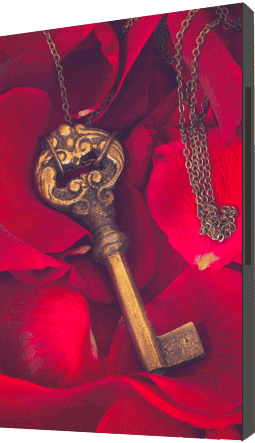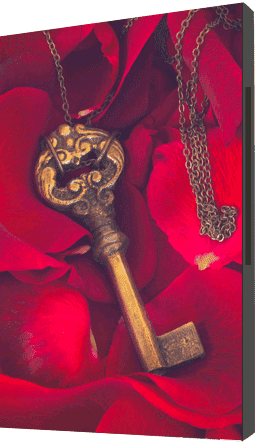 –
---
Equinox And Mercury Retrograde's Message
This week, there is a strong cosmic push to return to our soul's truth.
To step AWAY from the old lower stories we've been told in 3D society about love, men/women, life and our own potential.
To give ourselves ROOM to shift.
If you want a higher experience, of unity, of immaculate love, you have to go higher in your input, your approach and your energy.
It's time to return, to be at "home" and available to love. To open our hearts and go within. Otherwise we're not able to receive…
If you want help with this, and receive support and guidance from your Twin's higher self, I take you through it here.
–
---
The Alchemical Process… Rising Into The Peak Self
This is set to be a week with deeper breakthroughs – although it might feel confusing on the "outside"…
Due to Mercury Retrograde and a number of oppositions, it may even feel as if everything is stuck. It's not.
By releasing the past and opening to your own highest self – your "angelic power" – you will powerfully open to a new and higher space.
–
---
A Week For "Miracle" Shifts – If You Go Within
This week, you're guided that it is from deep within YOURSELF you truly access the essence of love and your Twin Flame bond.
There is so much more love for you than what your system may have been able to allow in.
Be willing to release any past limits you may have accepted.
Be willing to let go of past cycles and any lower beliefs.
Go higher in your intentions.
Open to possibility.
Open to a brand new chapter.
It's waiting for you.
–
I believe in you! And as always, I'm sending you love and light for your continued journey! <3
Cassady x
–
---
Do you want to deeply harmonize and heal your Twin Flame connection, to unleash a new chapter of love and unity?
Take the path forward with me as your guide with the 10 module Vibrational Alignment Program for Twin Flames – A step by step roadmap to Union
"Cassady, Your tools have continued to be a direct link to my healing. Thank you for the love and continued information. Your tools have helped me more than anything I've done to heal my karma and pain. Love to you "
– Karen, Arkansas, USA
Alternatively, download my Free Twin Flame Help Kit which contains two resources from the full program