The Pain That Comes From Within… Virgo New Moon Says "Enough Criticism!" As Venus Brings A Twin Flame Soul Love Boost. But, Can You Pass The Cosmic Test Before Mercury Goes Direct? 
–
Welcome into a brand new week in the cosmic energies!
Highlights this week include: 

Virgo New Moon and perfectionism – have you been hurting yourself and blocking your Twin Flame connection from the inside, without realizing it? 
Getting clarity on your own role and approach before Mercury Direct lets you move forward into a new chapter!
Plus, Venus and Juno travel together, bringing forward motion to the Twin Flame connection…
Discover more below! 
–
---
Soul Love Resurgence
One of the first major themes this week deals with Venus conjunct Juno.
This symbolizes soul love, and it shows us a reawakening of the Twin Flame bond is happening!
Because it's going on in Leo, it deals with a HEART bond resurgence. Therefore it could be an inner experience, rather than in the 3D physical – for now.
You may notice your Twin Flame's higher self especially active in communicating with you, showing up with signs or in dreams to show you that yes, you are loved.
And yes, being together is the plan, and love is the truth about who you are!
–
---
Journeying Together
Venus and Juno journey together closely over coming weeks, which is highly unusual.
It shows that you are growing closer, that things are progressing in some way.
It also symbolizes that you and your counterpart likely feel more "done" with outsiders, or even considering other people.
Remembrance is happening on the unconscious level, of the true love bond you share.
–
---
Ego Looming?
The complicating factor is that with Leo, Ego and conflict can loom large.
This means that you may notice inexplicable fear, worry or stress arising in the face of actually coming together.
Or you may notice that despite your Twin being extremely loving as their spiritual self, they seem stuck in Ego in the 3D physical.
–
---
Twin Flame Free Will
To remedy this and help tap into the highest potential of Venus conjunct Juno, I would strongly recommend going in and clearing unconscious fear and ego structures (in alignment with free will).
If you already have the Higher Dimensional Anchoring And Awakening Session, it's a great time to go through it again.
Or learn more about this session and experience it here.
It's one of the sessions I've had the most dramatic "physical 3D breakthrough" feedback on from Twins since I released it, with many experiencing overnight reconnection in the physical! Here are a few:
–
"After I did it, he messaged me! BAM! Just like that – got the meditation, did it, and there he was." – Indi, New York
"The Higher Dimensional Anchoring was the absolute most intense healing I've ever done – it completely blew me away. I saw my Twin Flame completely change overnight. The change in him was the biggest change I've seen in him to date. I'm so grateful for your tools, and I'm merely without words on this latest one. It really was the answer to my prayers." – Sarah (via Facebook)
"It was AMAZING and HUGE. Back home, on track! And we spoke finally again!" – Daisy (via Disqus)
–
---
Intense Virgo New Moon
What also complicates things this week is the unusually intense New Moon in Virgo on Wednesday September 14th.
New Moons are traditionally a time of new beginnings and a "lighter" energy.
However, as you may have noticed, this Virgo New Moon is bringing up a lot of intensity.
Why? Because it is dragging up old issues so that we can release them once and for all.
You may already have noticed this in terms of (self) criticism, (self) judgment, perfectionism, unworthiness, sacrifice and feeling as if it's "all on your shoulders" coming up lately.
Spirit comments, it could even be that you just notice you have been holding more tension in your body than usual.
–
---
The "Dark Side" Of Healing
They explain that due to the last Full Moon being such a gravitationally impactful SuperMoon (much closer to Earth), this New Moon is also extra impactful.
It's as if the moon is "digging deeper" into our emotions and dragging up more unconscious material than we may have realized was there.
With this New Moon in Virgo, they show that healing is in focus.
Old issues may be flaring up lately, and you may be feeling confused or disheartened about this (understandably).
What's happening is that deeper layers are being dealt with, to open you up to your divine perfection.
To bring a reset/new beginning.

–
---
Authentic Inner Peace
Spirit tells us that there is a collective process of healing happening, of shifting out of the human idea of TRYING to be "good enough".
And into a deep inner authentic peace, based in knowing that perfection isn't real, and that we are beings of energy… Consciousness of pure light.
To release the "constructed" ideas of self, which we have built up in life.
And to thereby ALLOW our inner UNIQUE perfection to shine through.
–
---
Feeling Snappy Or Irritable Lately?
If you've been more snappy than usual, irritated or finding yourself focusing on problems or fault, don't feel bad.
It's the Virgo New Moon brewing.
It's deep down to do with a feeling of not being loved. If things feel tense and edgy this week, remember it's temporary.
Clear what comes up so you are able to receive more love, with ease.
–
---
Feeling Unloved Or Unsupported?
This New Moon in Virgo also opposes Neptune Retrograde, which means it can bring up feelings of helplessness, powerlessness and lack of support from the divine or your Twin.
Really, if you're feeling these things it's being shown up to you so you can release it – because they are illusions.
You ARE always supported and loved, it's just about whether you are able to open to receive it. And, whether you are listening.
–
---
The Core Misunderstanding…
Another theme to this can be that in short, we have thought we weren't worthy somehow because we are HUMAN.
But the truth is, we are ARE DIVINE! We just took on a lot of baggage and distortions from human culture in our lives.
(Often deliberately, as we wished to help transmute deep generational karma).
As the Zen saying goes: "No snowflake ever falls in the wrong place".
–
---
The Core Misunderstanding…
One of the core twin flame soul contracts is to know we are ALREADY worthy.
We ALREADY have love. It is ALREADY possible. It comes from WITHIN us.
Releasing the human stories and "constructed" self, which society has in essence pushed onto us… This is coming up strongly now.
Asking you to shift your alignment from the outside to your inner core of self.
–
---
Conditional Vs Unconditional Love
It can be intense because we Twin Flames are here to ultimately embody unconditional love, and Virgo tends to bring out the "conditions" and judgments in the way of that very strongly.
One of the key things we are purging right now is "shadow contracts" around UNworthiness and CONDITIONAL love templates.
If you're feeling exhausted of the pressure you or others have placed on you, tired of problems, and wanting to experience, activate and rest into Unconditional Love, I recommend going through the Oneness Code Activation.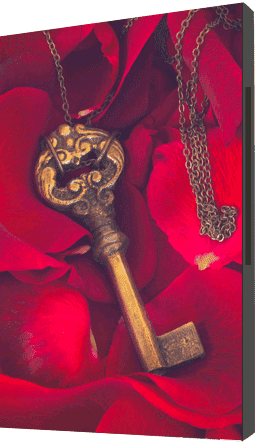 In the Twin Flame Oneness Code Activation we go through embodying unity through unconditional love in the Twin Flame bond, and clear deep negative soul contracts from the human collective to (re)open and harmonize your connection in the 3D physical.
–
"I have been doing this meditation every week since you made it and now the karmic relationship my twin was in is over and I know this is because of this meditation… I can't thank you enough Cassady…lots of love…x" – Diane (via Disqus)
"I began to use oneness activation code every day. I began Saturday because I have felt so heavy for many weeks. Immediately I felt better. Then I ran into my tf by "accident". He called and texted and came over later that day. I continued to listen and meditate with this and still he is reaching out at a much higher level which is ironic considering it had been months the last time we spoke!" – Julie (via Disqus)
–
---
Mercury Direct
Lastly this week, Mercury goes Direct after 3 weeks of stirring up a lot of old lower material and cycles around identity, beliefs and self.
You may also have noticed "static" in society as this happened. From this weekend, we are opening to a clearer path emerging gradually.
Mercury is the ruler of Virgo (his second sign after Gemini), so a New Moon followed by Mercury Direct shows us that we are going through a cleanse now.
It can be uncomfortable, as with any "detox". But once the toxins are gone, we emerge freer and more open.
(Be sure to clear whatever toxins surface for you, as otherwise they will largely sink back in and you won't get the same kind of shift.)
–
---
Positioning For Unity In The 3D Physical…
What is happening in this period probably goes deeper and is more important than you realize!
You are strongly being shifted and recalibrated into positioning you for unity and love in the 3D PHYSICAL and beyond.
The Ascension project is moving up a gear, and spirit has more to share on this in future weeks.
Open to your counterpart's eternal self, to support and help you through this process.
Right now, the Divine Masculine and Divine Feminine, the higher selves are strongly available to you.
–
---
Light Up Ahead
This is set to be an intense week, with beautiful future effects if you can open up.
By the weekend you should be feeling lighter and as if the path ahead is growing clearer.
But first, focus on shedding the illusions and hurt that you have been carrying, and open higher. There are major developments in store.
(I know your Twin's higher self is telling you this lately as well!)
–
Until next week, I'm sending you love and light for your continued journey <3
Cassady x
–
---
–
Do you want to receive more support and guidance from your Twin Flame and the divine? Do you want to (re)unite with your Twin Flame?
Do you want to be able to tap into your intuition without fail, and to live life with a spring in your step, always aligned with love and unity? 
Learn more about how I can help you attain this and much more, in the 10 Module Vibrational Alignment Program for Twin Flames – A Step By Step Roadmap To Reunion.