Venus/Sun Join Together To Amp Up Your Magnetism And Light – But Could You Have Misunderstood Something? Keep An Eye On Secrets And Power Battles…

–
Welcome into a brand new week in the cosmic energies!
Highlights this week include: 
Venus and Sun join together in Libra, with Mars supporting – boosting love, the Twin Flame connection and self confidence!
However, with Chiron the wounded healer in opposition, old wounds could compromise your ability to really enjoy and benefit from this time…
Plus, Jupiter and Pluto say, things are STILL not quite as they seem, so beware assumptions and secrets.
Discover more below!
–
---
Important Reminder
First, a brief message: I'm about to start the Twin Flame Soul Alchemy intensive coaching at 1PM PST, Today!
So if you feel called to join this 12 month group coaching/energy work, have a look at the application form >>Here
Where do you want to be in 12 months' time?
If you want to powerfully lift into unity and be guided each step of the way, I invite you to join in this sacred work now.
What results can you expect? Have a look at some of this feedback!
(More coaching testimonials here)
–
---
Who Is This For?
– If you want to go deep in your process, uncover and heal lingering "secret" blocks and sources of struggle/separation…
– If you want to permanently recalibrate your field and connection, to magnetize and anchor in harmony…
– If you want to start embodying radical self love and inner unity with SELF, to become a sacred mirror to unconditional love in the physical…
– If you want to learn the ancient secrets of soul alchemy and master the true divine Ascension path to Union…
This is for you!

Click here to submit your info now so you can join us for the first call

–
---
A Week For Love – With Glitches…
So now onto the forecast! We're headed into a week with major focus on love and relationships – both our relationship with other people and the Twin Flame connection…
But also our relationship with OURSELVES.
With Venus meeting the Sun in Libra, we're dealing with identity, self confidence and self perception!
Traditionally, this transit brings light, magnetism, happiness and good.
However, this time, the challenge comes from Chiron, who directly opposes this "feel-good pair" of the Sun and Venus.
What does it mean? Our self confidence and self love may be triggered, especially by past wounds.
–
---
Self Worth In Focus
It means that anything in the WAY of us being happy with our appearance or how others see us, or how we interact in the Twin Flame connection, will likely be triggered.
In short, what's going on right now is working to show us the deeper ROOT CAUSES of why love and self love has not flowed smoothly for us.
And if you're in the creative field or an artist, it can deal with art and creativity too.
–
---
"The Inner Critic"
In short, this transit is showing up anything that made us feel that we weren't good enough, in the eyes of other people. (And where we internalized this to be our own inner voice and "critic").
For Twin Flames, this is highly likely to mean triggering will happen in your connection.
Why? That's where the biggest breakthroughs can happen, because it's such an intense bond.
–
---
Being Pushed To Heal
The Twin Flame mirror and the journey to union means our counterpart is often the person testing us the most, so we get a chance to heal and grow.
This is often how we get pushed into being a match with unity and love – especially if we're not voluntarily doing the inner work "on our own".
(For more on this, go here for one of my most read articles: "The Real Reason Your Twin Flame Hurt You")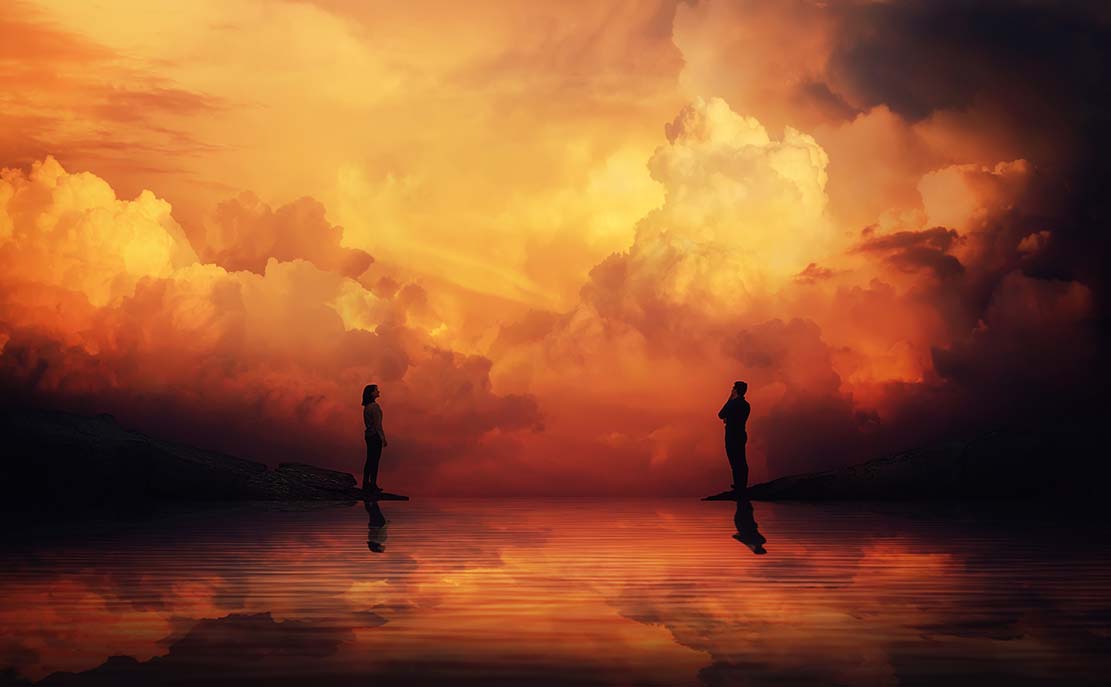 –
---
False Twin Flame Perceptions
Mars trines Venus/Sun throughout this week, which shows us that there IS support from the Masculine Twin for this healing to happen.
If you feel that they're out of reach or aren't helping, this is false – it's only how things appear in the 3D physical.
In fact, Mars supporting, shows us that the Feminine Twin is being asked to heal any of her own inner issues around feeling unloved in this period…
So that the connection and the dynamic between the two counterparts can shift into a higher state of love.
–
---
Do You Love YOU?
This might mean you are experiencing isolation from them or feel as if the connection isn't so noticeable on the spiritual level…
If so, it's because you are being encouraged to go into this work with yourself. To really go deep and heal and love YOURSELF.
Then, the outer connection with them can flow. Because as long as we carry deeper wounding around feeling unloved or not accepted or "wrong" somehow, from our upbringing…
It blocks the flow of love in the Twin Flame connection.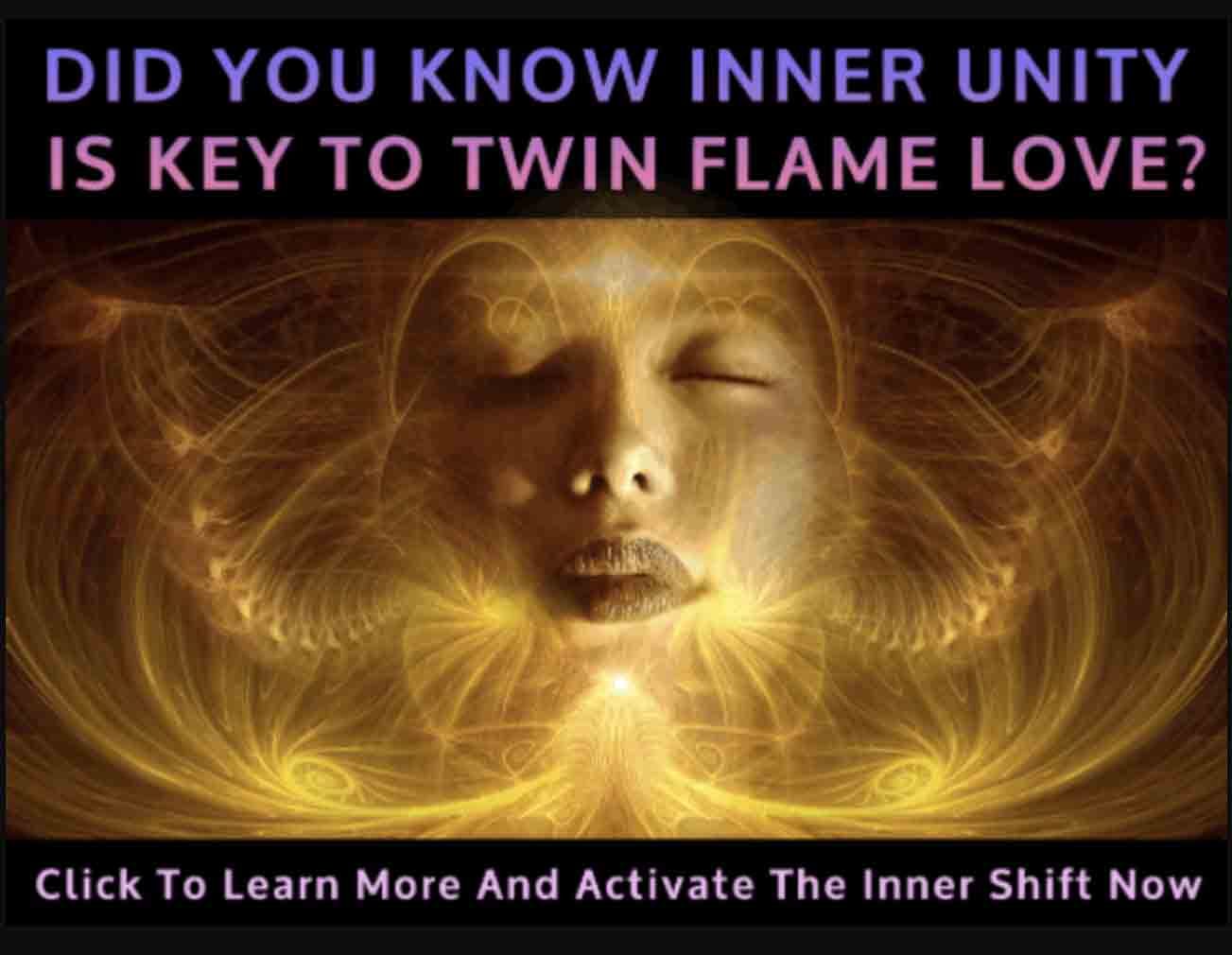 –
---
Mars Retrograde Nearing
When the Sun and Venus trines Mars this week, it also heralds a time to take action, and you can't afford to wait (because Mars will go retrograde in just a few weeks' time).
The effect is only short-lived, so if you want to harness the enthusiasm and impetus you feel, it's best to make a move as soon as you can on opportunities.
Taking the initiative is advised by the planets, or at the very least leaning into positive change that presents itself.
–
---
Assumptions?
However, there are some potential snags – you'll have to stay aware, as Mercury opposition Jupiter Retrograde means you may not be perceiving things clearly…
Making assumptions is what to watch out for. For best results, make sure you fully pay attention and listen to what others say or what information you come across.
Mars' involvement with the Sun and Venus also bring more passion to the table.
In decision communication, it means you'll have to make an effort not to dive in headfirst based on misunderstandings…

–
---
Boost Of Passion
But in you're in a good place in your Twin Flame connection, this boost of passion can be amazing.
With Mars trine Venus and the Sun, romantic relationship gets a boost. But again, remember Chiron's involvement, so keep an eye on yourself and rise into the positives…
And don't let drama, insecurities or wounds from the past drag you down.
–
---
Feeling Weird About Yourself?
You should also be aware that you probably see yourself with extra critical eyes right now.
If you feel unattractive or "not good enough", you're not correct – it's the past insecurities speaking, clouding your perception.
(Yes, congested energy and negativity can really change how we perceive things!
Use the Free Twin Flame Energy Cleanse here to purify the dynamic between you and your Twin so you can see each other in love, not with the baggage of the past or negativity affecting you).
–
---
Duality – This Way Or That?
If you have worked on your inner state, confronted and healed your shadows and are generally in a good place – this will be a week of positive feelings and momentum.
But if you're still dealing with old baggage and blocks, insecurities and fears, it could unfortunately feel like everyone ELSE is experiencing love and you're not…
Or other "issues" crop up and block you from feeling the positivity at hand.
So what vibration are you really in? Are you aligned with love and unity, or struggle? Have a look here.
–
---
Sudden "Control Freak"?
When Mars gets involved, it means exercise and action are in focus. You'll likely feel the need to get out into the world and have some fun.
One issue later into the week is that Venus and the Sun move into a square with Pluto. This deals with issues of control.
If you're in a good place within yourself, and feel secure regarding love, it won't be a big issue…
But if you're feeling challenged or like things haven't been "fair", it can trigger problems.
–
---
Power Battles…
Jealousy, insecurity and other "toxins" could easily show up, or you may start feeling suspicious about your Twin's intentions or whether they're being honest with you.
Secrets (or the belief that there ARE secrets) figure strongly.
You could find yourself in a confrontation related to who holds the power.
The effect only lasts for a short while, so you can easily keep your head down and avoid getting into an argument. Sometimes the winner is the one who refuses to fight.
–
---
Secrets, Vengeance In Focus…
This transit means even the most trivial of issues can suddenly seem huge, such as a past infidelity suddenly feeling impossible to forget or forgive, even though you thought you had moved past it…
Pluto's "mission" is to help you detox of fear, insecurity, (self) imposed limitations or other issues that keep you from love and your own power.
So when he joins in a square it often highlights manipulation, vindictiveness or negative secrets, and can tempt you into engaging into such tactics.
Either way Pluto's challenges tend to disrupt relationships.
–
---
The Reason Is Insecurity!
If you're facing issues like this it's important to address them. Your behaviour – or theirs – could be coming from a place of insecurity.
If you work out what's making you (or your Twin) feel insecure, you can take the next step of dealing with it.
What can cause problems, is to keep demanding proof from your Twin that they truly love you.
The issue is that the more insecure you are, the more "proof" you'll need and the connection will stall in this repeating cycle – when truly, deep down the issue lies within YOU.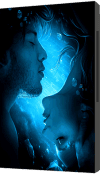 Click here to learn more and download
–
---
Shadow Vs Light
Happily, the Sun and Venus together tend to boost your confidence.
So despite these challenges around wounds and triggers, you have everything working in your favour to resolve things once and for all. It's about how you deal with this.
This is a week when you can put past drama and problems behind you for good, if you are willing. But it could be a challenge – between your own shadows and light, above all…
–
---
"The Dark Side"
Temptation will figure strongly, to "go to the dark side" of emotions and behaviors…
So stay aware of yourself, and make sure you don't play into any surface ego displays from your counterpart, as it will only drag you into more of the same.
The thing is, you CAN get closer and enjoy love and romance profoundly this week, but it will require an added dose of self awareness and conscious effort to stay in alignment.
–
---
Headed Into Masculine Recalibration
With the lead-up to Mars Retrograde still going on, keep this in mind as a backdrop to everything in your connection.
If something seems to be getting "worse", it's because we're entering into a time of purging and recalibrating the Masculine fields from October 30th and until late March 2023.
This is set to be a week where the spotlight is on YOU.
Whatever your connection and relationship with yourSELF is being strongly highlighted and reflected in your connection both with your Twin Flame and with life in general.
–
---
It's Never Too Late
Above all, know that it's never too late to shift your own inner state and your Twin Flame connection higher.
It's never too late to learn to love yourself unconditionally and to heal anything keeping you from harmony with your Twin Soul.
We start the Soul Alchemy coaching tomorrow, October 18th at 1pm – you still have 24 hours to join us.
And as always, I'm sending you love and light <3
Cassady x
–
---
PS: If you haven't already done so, remember to Download my **FREE Twin Flame Help Kit**, which contains 4 powerful resources for healing and opening your Twin Flame connection to love!

"This has been truly amazing, every time I use this my Twin Flame texts or calls me immediately afterwards. It's really crazy! And then we always get to some kind of different level of communication. It's amazing that I can do this type of thing and my Twin be so affected by it as well!" – Teresa B., California, USA