Sagittarius Season Opens With Powerful And Positive New Moon And Jupiter Direct – The Tide Is Turning In Your Favor! Twin Flame Love And Confidence Boost…
–
Welcome into a brand new week in the cosmic energies!
Highlights this week include:
Mars retrograde continues and Sagittarius season starts, bringing a powerful and positive New Moon along with Jupiter Direct – luck is about to turn in your favor! 
Plus, where recent weeks have felt heavy and your confidence may have been low, light begins to shine from within.
Positivity is working to find you, including good news with your Twin Flame – even if the 3D physical has brought frustration…
Discover more below!
–
---
Sagittarius Season Starts
Last week, Venus and Mercury moved into Sagittarius, Tuesday the Sun joins them and Wednesday we have a New Moon in the sign – opening to an unusually busy Sagittarius season!
With Venus and Mercury joined together in a conjunction, we have a major focus on love and communication…
Including your beliefs and thoughts around love and yourself as a romantic partner.
It signals that love communication is now leading the way in your life and we are entering into a new beginning.
…and your own personal individual perspectives are being left behind somewhat in favor of what's leading you forward in love.
–
---
Feeling Foggy/Uncertain?
When Mercury overlaps with another planet, he tends to bring confusion or blurriness, so if things feel uncertain and foggy right now, try not to worry.
What's going on is that you're being asked to release past limitations – any outdated beliefs you've had about your Twin Flame connection and yourself. 
If you've had the belief that you're not capable or that your connection can't work out in the 3D physical, for example, this "blurriness" is working to get you to release that negative content now.
Go along with the flow and for best results be willing to let go of any old limiting beliefs and perceptions now.
(Energy clearing, like the Free Twin Flame Energy Cleanse here, will help a lot)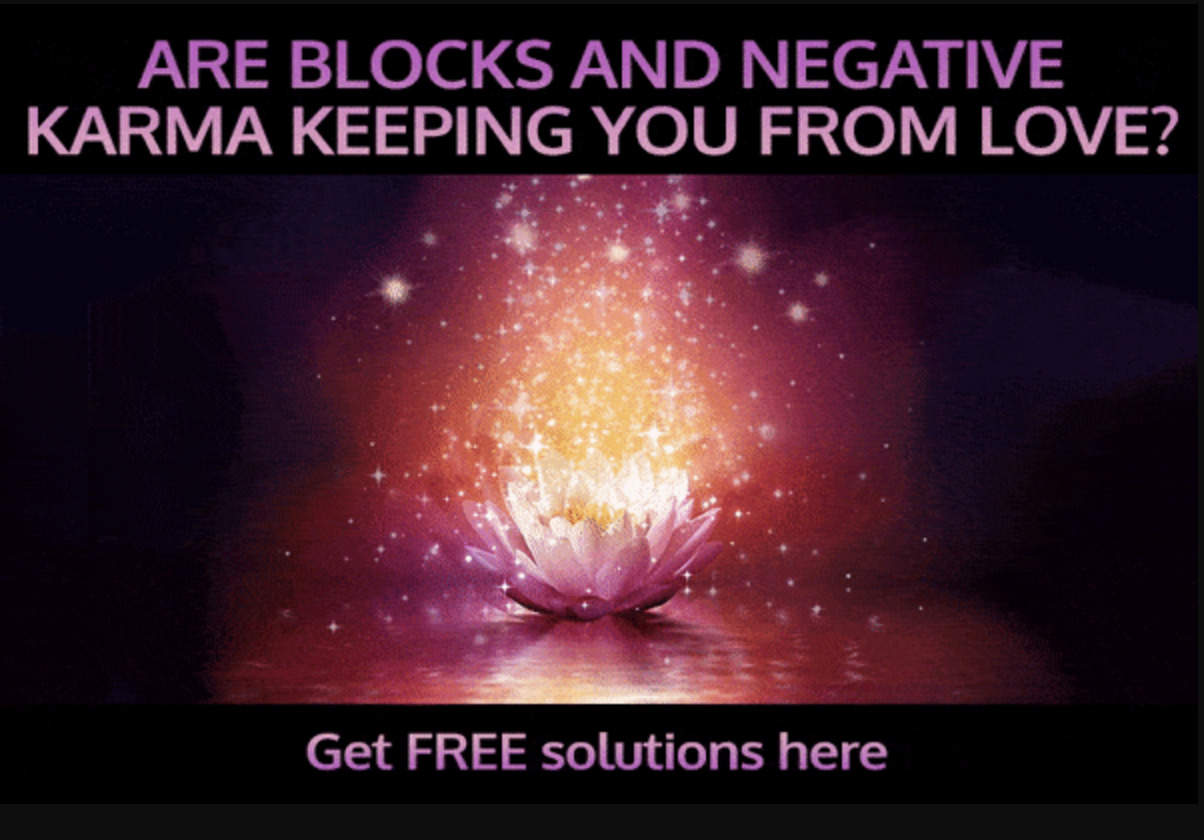 –
---
New Moon Restart – Luck Is On Your Side
When the New Moon in Sagittarius hits November 23rd, the same day as the sign's ruler Jupiter turns direct, we have a major new positive beginning.
It's highly rare to have a sign's ruler going direct on the exact day of the New Moon, so this is an important cosmic message. 
What we're shown, is that old experiences of feeling unsupported and even "unlucky", have been coming up and being triggered over recent weeks…
And now, a new beginning is opened.
–
---
Flow Opens

This New Moon heralds a positive new beginning in terms of luck and forward momentum. Be willing to release the past, forgive and start over.
Because where you may have felt that things were going badly, you'll now see that there was a divine purpose…
And that you are not only supported but you are LOVED unconditionally. 
Jupiter turning direct trine Venus/Mercury also shows us that you've likely been wrong if you thought things weren't working out with your Twin Flame. 
In fact, you're highly likely to hear from them, or experience positive incoming signs and indications/progress in your connection now.
–
---
The Twin Flame Mirror Doesn't "Lie"
As always, we have to be OPEN and ALIGNED to fully receive love and positivity, so make sure you don't ignore any underlying blocks you've been shown these last few weeks.
Get to grips with them so you can receive the love and unity you long for. Because remember, the Twin Flame Mirror doesn't "lie". 
Uplift your own inner state, and the mirror will reflect back love. How? Read more in this article on the Twin Flame Mirror.
–
---
Ease, Flow, "Shine"
Mercury and Venus in Sagittarius shows it's likely that communication and interaction is opening up more in your connection.
And your counterpart may even reach out with some good news or something they are enthusiastic about sharing.
(Including as their higher self, in the form of angel numbers, signs and symbols, dreams and more).
–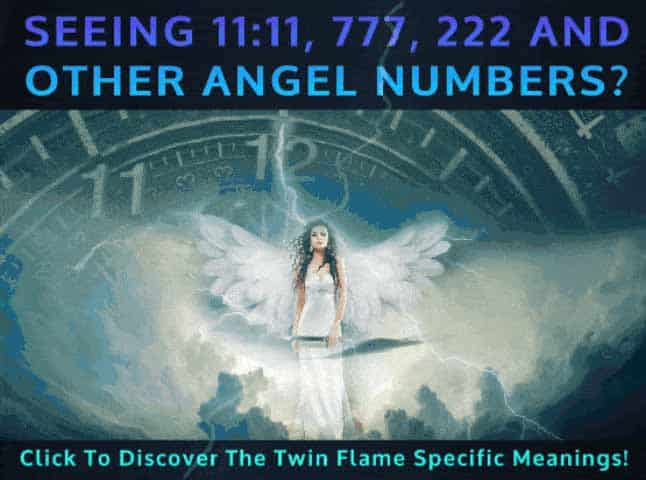 –
---
Taking Advantage
Take advantage of the enthusiasm you feel with the New Moon and toward week's end, to set goals and move toward your dreams.
Reach high, so you pave your path into your ideal future.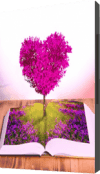 You may have felt discouraged in the recent past, especially during early November, but the tide is turning!
Compared to the last month, this week is set to be an easier flow and full of potential for positivity.
–
---
The Issue With The 3D Physical…
As there is no connection directly to Mars retrograde, it could be that your counterpart seems out of reach in the 3D physical…
But you are encouraged that things truly are moving forward into positivity.
You may have to trust their higher self's messages that things are coming together, without having experienced it tangibly yet.
–
---
Underground Changes
As Jupiter turns direct in a trine to Pluto, it signals we have deep "underground" changes happening.
Over recent months a lot of underlying negativity has been shown up, and even eroded and dissolved… Whether or not you realized it.
This has especially dealt with any belief that you'll always be disappointed, or that things don't work out for you…
Including patterns and templating from family around victimhood type programming or "life is hard" or an underlying feeling that good things never happen – or that you're not supported by people/your Twin Flame/life.
–
---
Opening To Harmony
If you still feel this around, make sure you clear it now so it cannot affect and drag down your path any longer.
Because this heaviness WILL have been pulling down your alignment in the Twin Flame connection.
Release it, and you rise into harmony and love with more ease (even if your Twin is not "perfect" your energy will affect them to show a more positive mirror back to you).
–
---
The "DM" In Opposition – Challenges
As Mercury/Venus move into an opposition with Mars retrograde late this weekend, we see that it's likely the unawakened Twin rattles you.
They may seem to actively oppose your positive expectations for the connection in some way – through conflict or pulling away.
Be mindful not to let this rattle you, because they're not really mad or upset with YOU.
–
---
Feeling Unappreciated
They are dealing with their own inner "demons" – and spirit shows us it's about ego and feeling unappreciated or undervalued in life.
They may be feeling on edge that their path has not been going the way they hoped.
Do your best to look for their deeper hurt, so you don't get dragged into conflict.
What they really need and want is love, but they are afraid of rejection.
–
---
Going To The Higher Self
The good news is, if you go to their higher self instead of their 3D Ego, you'll be able to stay in your own positive frame of mind to invite in positivity for the future…
AND, you'll be strengthening their alignment with love and gentleness from the inside out, without triggering them.

Make sure you take some time for this, to give your Twin a chance to actually step into their best self, to awaken, to be their full soul self.
–
---
Self TLC To Harmonize Twin Flames?
Do your best to remember that your inner state is reflecting back in the "Twin Flame Mirror" so go with the flow of light and positivity now, and take care of yourself.
Cherish yourself, lift into light, and you'll notice how the reflection improves.
Twin Flames always impact each other. 
When you can go within, cut through the outer negativity and show that you accept and love them for the soul of light they really are – and that you believe in their good…. you completely change the energy alignment between you.
Clear the negative energy around the two of you, use metaphysical tools to erase the misunderstandings and conflict patterns… and now, love has room to blossom.
–
---
Freedom Calling?
We do have one potential snag this week, and it's all about HOW you approach it.
Both Gemini, Mars Retrograde and Sagittarius deal with freedom and individual choice…
So you could be facing feelings of wanting to break free on some level now – or you may feel held back.
It could also be that your counterpart is the one behaving as if they're being restrained and are frustrated about it.
Take a deep breath and know that dealing with your inner state is what is truly needed.
Lashing out in the physical or blaming others is unfortunately only going to get things more stuck.
–
---
The Path Forward
When we blame others, we give them our power. Take back the reins if things are frustrating. Remember who you are.
Go within, find your inner peace and tap into divine guidance.
There is ALWAYS a way to your desires, but when you're calm and in an inner state of love and light it's so much easier to tap into. 
Anger, frustration and negativity tend to keep us blocked from seeing the way forward. So again, take a deep breath if things feel stuck. Go within. That's when the path will open.
For help with this process, go here. I'll take you through it step by step, along with your own guidance.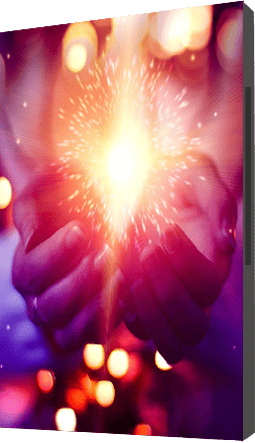 "That was amazing, thank you SO much! The clearing was very deep and I'm refuelled with positivity!" Violeta M.
"Thank you so much Cassady! This has truly been a life changer!!" – Rebecca B. 
"Thank you! I feel so light and excited to move forward!" – Rob M.
Click here to learn more and take the session
–
---
Hope Is Resurrected

Although we're still in the middle of Mars Retrograde and its deep recalibration and "lesson learning", things open up to more light this week.
What is required of you, is to be willing to release the past heaviness and negativity and align to welcome in light with open arms.
In short, the universe "wants" to bring you good, but as long as you're holding onto the past cycles, you can't receive.
This week, the potential for immense positive shifts is there – but you still have to be willing.
–
---
A New Beginning
So can you allow a new beginning?

Can you let yourself release the old disappointments and fears that they may return?
Once you do, everything changes for the better. I believe in you!
Now is the time to open to your new beginning – the light and positivity you truly deserve.
–
As always, I'm sending you love and light for your journey <3
Cassady x
–
---
Start shifting your Twin connection into harmony and accelerate your journey to union with powerful energy healing and quantum methods.
I take you through it step by step in the 10 module Vibrational Alignment Program for Twin Flames.
We cover subjects including:
*Twin Flame Signs and Recognition
*Healing The Twin Flame Mirror
*Manifestation and the Laws of the Universe for Twin Flames
*Past Life Discovery And Karmic Healing To Reunite
*Twin Flame Telepathy and Remote Interactions
*Your Twin Flame Guidance Team And How To Receive Reliable Divine Assistance
*Twin Flame Sex and Kundalini Awakening
*The Twin Flame Mission and your Shared Life Path
*Twin Flame Troubleshooting For Common Issues
and so much more…