Hidden Resources Show Up To Support You – Did You Know About This? Eclipse Window Open, Passion Reigniting… Opening Beyond What You Thought "Possible"
–
Welcome into another brand new week in the cosmic energies!
Highlights this week include:
Eclipse window pushes to bring "fated" shifts in love, and as Venus enters Aries, passion surges in the Twin Flame connection (sexuality on high!).
Plus, Pluto Retrograde gets involved with Jupiter/Neptune/Venus' "once in a lifetime" spiritual portal… Bringing "hidden secret resources" and breakthrough miracles in unexpected ways.
Discover more below!
–
---
Eclipse Shakeups
We head into this week hot off a powerful New Moon Eclipse in Taurus, which likely shook up your inner or outer situation in some significant way… Especially regarding love and your goals.
We're now in the "Eclipse Window" which happens until the Full Moon Eclipse hits later this month.
The Eclipse window is always a time of reshuffling, so if things feel "up in the air" right now, try not to worry.
–
---
Pushing You To Let Go
It's part of the Eclipse process of pushing you to let go of people, situations, habits or dynamics that have outworn their purpose in your life…
So that your highest good has "room" to show up.
For best results, work consciously with these Eclipses, as otherwise it's common to feel pressured, stressed and triggered at these times.
For 5 Keys to Harnessing the Power of Eclipses, go here.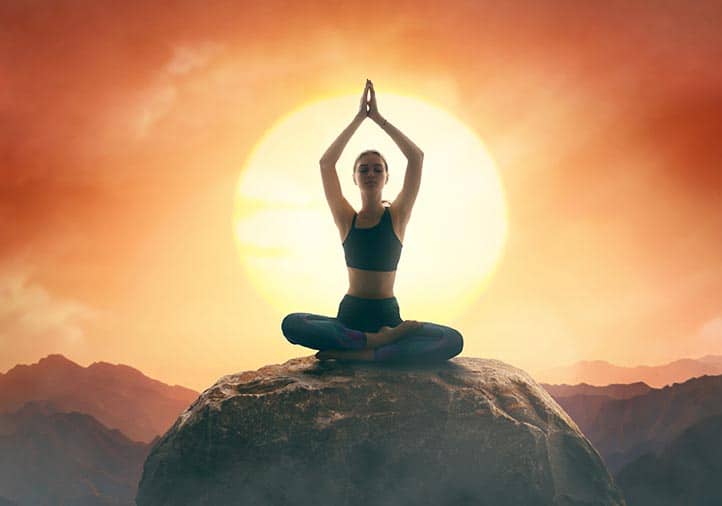 –
---
Reaching Beyond
There is plenty of new fresh momentum around this week, working to speed up progress in your life and your love connection!
However, it might mean you're being pushed to open, to let go of the past and your own limitations.
It's as if the universe is pushing you to open to experiencing more light, more love, more joy… Beyond what you may have felt ready for or capable of.
So do your best to have courage, and move with what shows up.
–
---
Social Mood
Mercury just returned to his home sign Gemini, which always signals a new chapter beginning in communication, thinking and social interactions.
If there's someone you've been waiting to hear from, it's more likely that they reach out now. In general, the social mood is lighter and more open now, including in love.
When Venus moves into Aries on May 2nd, we also have an infusion of fire and passion in relationships.
It signals a re-ignition of courage for the Feminine Twin, and you may even feel impatient and decide you're done with waiting and simply launch into action where you have held back in the past…
Tempers and ego can run high though, so beware.
–
---
"The Warrior Queen"
After a heavy, watery month in Pisces, drenched deep in the unconscious, emotions and existential issues like "where is the world headed", "can true love really exist in this world"? and more…
Expect a shift now, as Venus ignites with Aries' fire and brings a potent new energy. Action, courage and forward momentum are all at your disposal in creativity and love.
You'll be more ready to reach out and be open and honest with the one you love, even if there have been issues in the past.
–
---
Beware Conflict…
Courage infuses you now, and you're likely bored of patience and confusion, so may want to cut through and demand answers or push for resolution now… or to get closer.
However, be aware that Aries energies can tend toward irritation and bluntness. For best results, don't make things all about you.

If you feel impatient in your connection, remember there's another person involved and you could be pushing them away if you push without consideration.
–
---
Healing Conflict/Blocks
Do your best to be compassionate and understanding.
And try not to take it personally if others seem irritable or conflict oriented… You can shift the situation even if they seem "lost". 
 
(The powerful channeled Twin Flame Harmony Healing session will help you bring harmony to your connection, even if there have been issues in the past.
It's one of the most key ways to resolve the blocks that lead to running/separation and ghosting)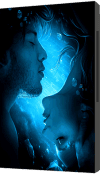 Go here to read more about the Twin Flame Harmony Healing
–
---
Hidden Resources
We have some good news into the week. Exact on May 3rd but active throughout the week, Jupiter makes a sextile to Pluto (now retrograde).
This will help you embrace your power to change your life for the better, and to uncover hidden talents and secret resources.
Especially those which make your life shift into a higher gear – and in particular those that come from within yourSELF.
With Jupiter still close to Neptune and Venus, it's likely this has to do with spirituality or your soul based love connection with your Twin Flame.
–
---
Soul Gifts Rising
You may realize, for example, that your counterpart has felt much more strongly about you than you believed…
You may be noticing deeper soul gifts rising to the surface…
Or you may be shown guidance and support from the spiritual realms and your Twin's higher self, which you were unaware of… And now you get to accelerate your path by receiving more help and direct answers from them.
(Learn how here – class 2, 4 and 6).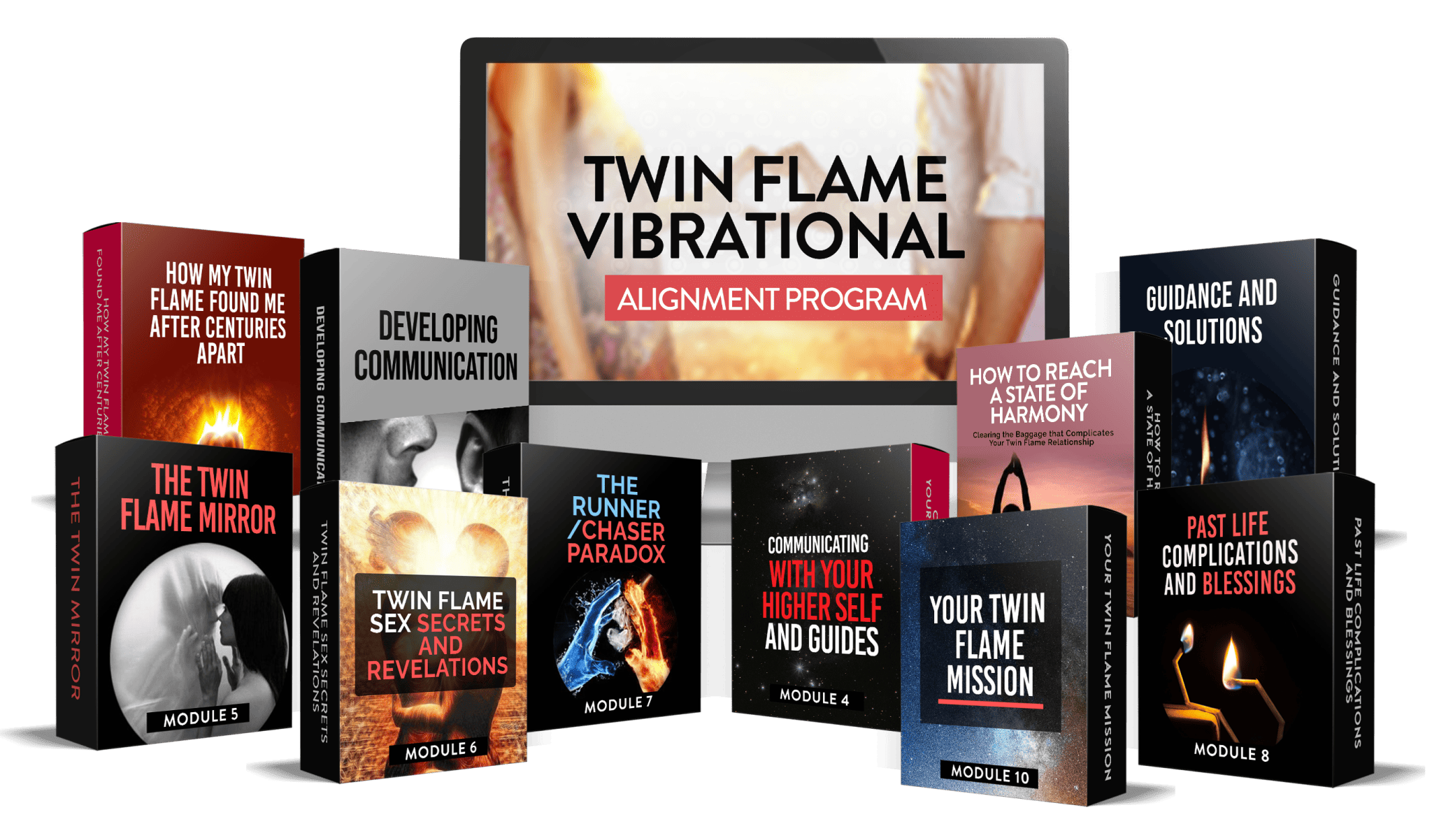 –
---
Spiritual Shifts
Pluto deals with the unconscious/secrets and detoxes, and Jupiter with expansion and optimism.
Therefore, it's likely this week, that you are either shown anywhere you have been stuck in doubt, disbelief and being closed off to good on an un-conscious level…
Or you may feel more uplifted from the inside, in a way that might not be easy to pinpoint. Spirit says, it's all about your evolution. You are being guided to your highest potential.
This means though, that you may be confronted with your own shadows as well, including in your Twin Flame connection – in the form of "lessons".
How do you handle this?
Take a look at this article on "The Real Reason Why Your Twin Flame Hurt You"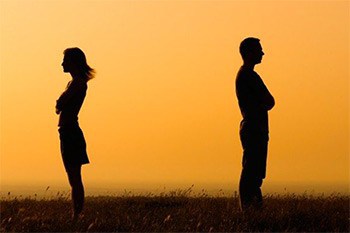 –
---
"No Time To Waste"
When Mars sextiles Uranus on May 2nd-6th, you're itching to get moving.
Patience will be in short supply, sudden urges and passion shows up (especially for the Masculine Twin)… But if you can channel this power wisely, it can strengthen your connection.
Whether you choose to use that to resolve old problems or make big NEW things happen in your life.
–
---
Showing Up, The Masculine
It's likely that your counterpart surprises you somehow this week – or that they're feeling more passionate than usual.
A benefit to this energy is, if you have habits or life situations you'd like to shift and improve, now is an ideal time to start ringing in the changes. 
On balance, you can take advantage of the burst of energy available to feed those Venus in Aries desires.
–
---
The Cosmic Mood
Of course, you're not the only one feeling these energies, so others might reach out to YOU with opportunities or interest.
Romance is particularly heightened. 
If you're with a Runner, make sure you resolve the causes of deflection so this period works in your favor, and doesn't lead them away from you. (I help you with that in this article on "Essential Resources For Twin Flame Running")
Because the mood is so passionate and impulsive, it's important to keep an eye on your perspective and your long term goals.
Keep an eye on yourself to make sure you're moving in the right direction. That you're making choices that serves your "big picture", not just temporary distraction.
–
---
Surprises
This truly is one of the busiest and most "energized" weeks we've had in a while:
On May 5th the Sun conjoins Uranus (noticeable 2-3 days before and after), and all you can expect is the unexpected.
Uranus is all about change and electricity!
When the Sun joins "him" you may feel "inexplicably" hungry to change your lifestyle, your appearance, your friend circle, your career…
Some things ARE truly guided, but for best results make a note of your itch for change and apply it only if you still feel like it a week from now.
–
---
Hold Off Or Dive In?
Otherwise, you may end up making a major change you'll not feel so great about later.
(Blue hair, anyone? Quitting your job off the drop of a hat? Maybe it WOULD be good… But take a beat to sleep on it, for best results.)
You also might need to deal with a life issue at this time. Uranus tends to show up surprises that you have to deal with right now.
It might not be a big thing, but chances are that it can't wait. It can be annoying if you have to adjust plans.
–
---
Easy Communications
You may also feel that others are holding you back this week.
You're longing for freedom and excitement on some level, and that can be good. But make sure your perspective isn't skewed.
Remember that others might be triggering you not because of who THEY are but because of YOUR own issues.
As you may have already sensed, these transits can cause disruptions in the form of the "runner" Twin feeling pressured, so acting out in a different direction and seeking away from the connection.
This means your input is extra important. Do your best to deal with what shows up and don't take things at face value.
Understanding how the Twin Flame mirror works, is KEY.
–
---
Getting Physical
In good news, on May 5-7th, Mercury sextile Venus bring a friendly, easy-going tone to relationships and social interactions.
Resolving disagreements and clear up past misunderstandings will be easier than usual.
The right words come with ease, and people are likely to accept what you say without reading negativity into it. Receptivity is high.
We also have an added theme of power and vitality, as the Sun sextiles Mars throughout the week. Everyone feels more energized, and action is ripe for the taking (sex drive is also extra high!).
(For more on Twin Flame Sex, go here! And, there is a dedicated module in the Vibrational Alignment program on this where you'll learn about kundalini, chakra climaxes, remote romance and more)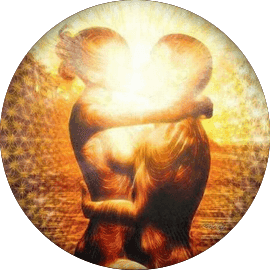 –
---
Twin Flame Sex
This is a time for action and progress and resolving any lingering issues. Not for wallowing in emotions, as we have had a tendency to during recent Pisces heavy times.
This combination is also about getting physical. What sort of physical you want to get into is up to you, but with Venus in Aries there's a good chance that it will involve passion.
For Twin Flames, the main complication is that if you're not together you need to make sure they don't get drawn into "outsider" interactions.
So take action on re-activating magnetism for best results. (I teach you how in the coaching program here)
–
---
Eclipse Window
With the Eclipse window as the backdrop this whole week, there are major foundational shifts working to reach through.
You'll notice further developments in the 3D physical to come over coming weeks.
The challenge with Eclipses is that they're always pushing us to release what has outworn its use and open to more of our divine potential.
So ask yourself: Where are YOU still holding back or staying in an outworn mode of self/action/emotion/thinking?
–
---
Channeled Twin Flame Advice
Spirit's input is that many Twins are "playing small" and not realizing how powerful they really are.
The divine truth is, that if you fully decide to manifest unity, it MUST be so. 
So if it's not happening, there is a block somewhere. There is likely a part of you that doesn't believe it, or is afraid of hurt.
And if you don't clear it, your outer "dream come true" can't show up.
So take action now on RESOLVING those inner issues, so you can spread your wings and emerge into your true power. 
–
---
A Week For Forward Momentum
With Pluto's support, we're shown above all that you are so much more powerful than you've given yourself credit for.
If you stop holding back, you will stun yourself with what is possible.
This week, you can make major progress if you open to your higher capability. But the choice must come from you. The most magical resources, the gift…Lie inside of YOU.
 You are the portal that your miracles come through.
More to come on the Eclipse window and further developments next week.
–
As always, I'm sending you love and light for your continued journey <3
Cassady x
–
---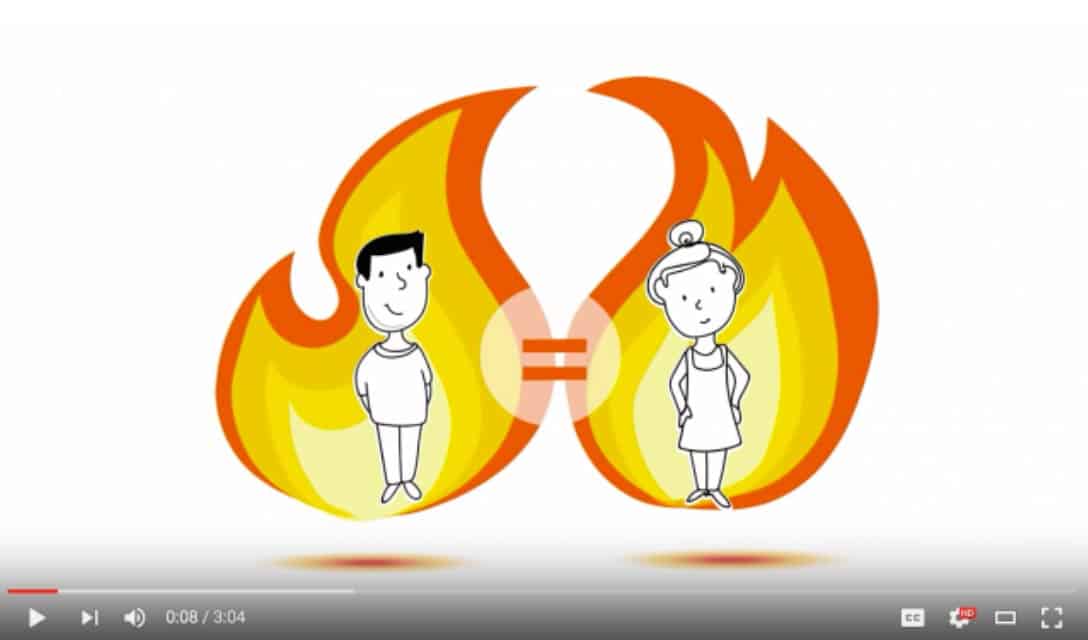 Did you know that most Twin Flames' struggles are rooted in negative karma and energy blocks?
To find out more about how to shift your Twin connection into harmony, have a look at the Vibrational Alignment Program for Twin Flames here, and read about other Twins' experiences with these methods.




Do you want to receive the latest Twin Flame information and forecasts FREE each week? Sign up here:
[formlift id="16281″]
[WP-Coder id="1″]