Lady Luck Smiles On The Twin Flame Connection, As Jupiter Makes A Rare Entry Into Venus' Home Sign! Plus, Masculine's Passion Re-Ignites – But Will It Get "Too Much"?
Welcome into a brand new week in the cosmic energies!
Highlights this week include:

Jupiter enters Taurus, home of Venus for the first time in 11 years – bringing "luck" and expansion to the realms of love and Twin Flame connectedness…
Plus, New Moon in Taurus, Mars enters Leo… And, Gemini Season begins! Busy times ahead – are you ready?
Discover more below!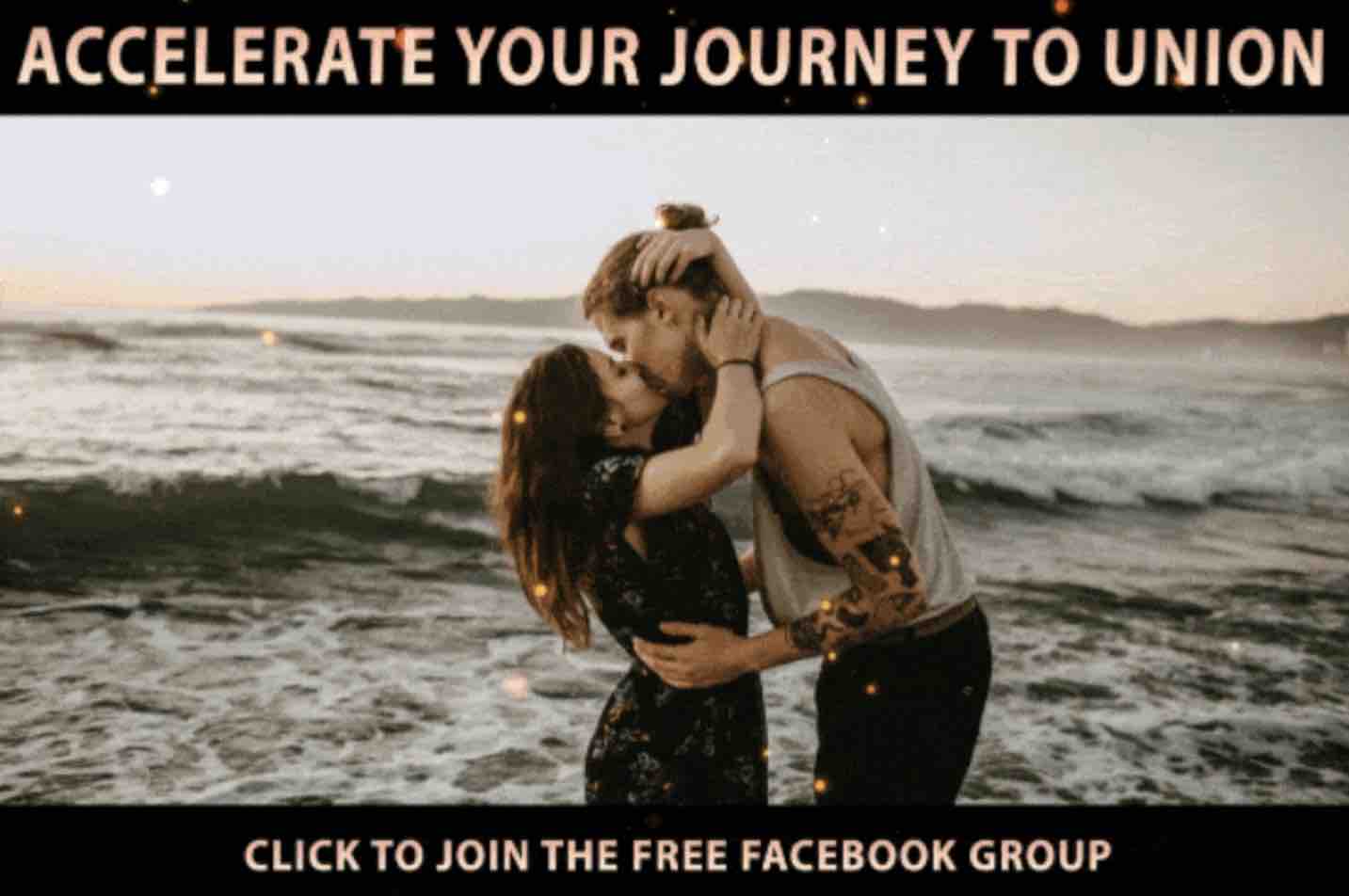 –
---
Jupiter Enters Taurus
As well as Mercury going direct May 14th, we have one of the most major shifts of the year happening this week, as Jupiter enters Taurus.
Jupiter is known as the great beneficent of the zodiac – with an expansive force named after the "king of Gods" in Roman mythology.
He tends to bring amplification, expansion and a positive boost of "luck" to what he interacts with.
So when he moves from Aries into Taurus for the first time in 11 years, we have a major shift in the cosmic current!
–
---
Home Of Love
Taurus is the home of Venus, goddess of love, and deals with relationships, property, beauty, harmony and creation.

Jupiter's presence here means we're getting a nice supportive boost to these areas, and it can be very positive for the Twin Flame connection.
Spirit shows us, people who may have been "difficult" or negative in the past feeling better about themselves and feeling more at peace…
And therefore being more open and pleasantly disposed toward you.
It can also indicate that projects you have been working on, move forward with more flow…
–
---
Pluto's Deep "Test"
However, as Jupiter enters Taurus, he is square Pluto Retrograde in Aquarius.
Tying in a T-square with Mars as well, this creates an atmosphere of tension.
It can indicate that we feel blocked from accessing the positivity and forward motion we sense exists.
We may feel like others are able to have THEIR dream come true while we keep facing challenges…
–
---
Entering Flow…?
Pluto can be a heavy "opponent", especially when retrograde.
But what he is really working for, is to get you to go within and resolve inner imbalances so YOU are in a state of harmony and peace.
Then, your outer world and love situation will flow with more ease.
So it's highly encouraged in this period to "detox" from any negativity you may have been carrying in your system – in particular on the UN-conscious level.
Karmic patterns and outworn soul contracts are particularly highlighted.
Pay attention to your dreams, as Pluto will always show up what's going on UN-consciously!
–
---
Masculine Twin's "Ego Evolution"
With Pluto Retrograde, Mars and Jupiter in a T-square…
We see that in particular, the Masculine Twin is "blocked" and challenged by the planets, in order to transmute ego and trigger a higher evolution in them…
With Mars moving into Leo, it's highly likely this will trigger blow-ups and ego "tantrums" over coming weeks…
However, Neptune is in support, and over the long term, this period's challenges are designed to push them to release Ego patterns and opposition energies.
(Which are ALWAYS the deeper causes of Twin Flame separation).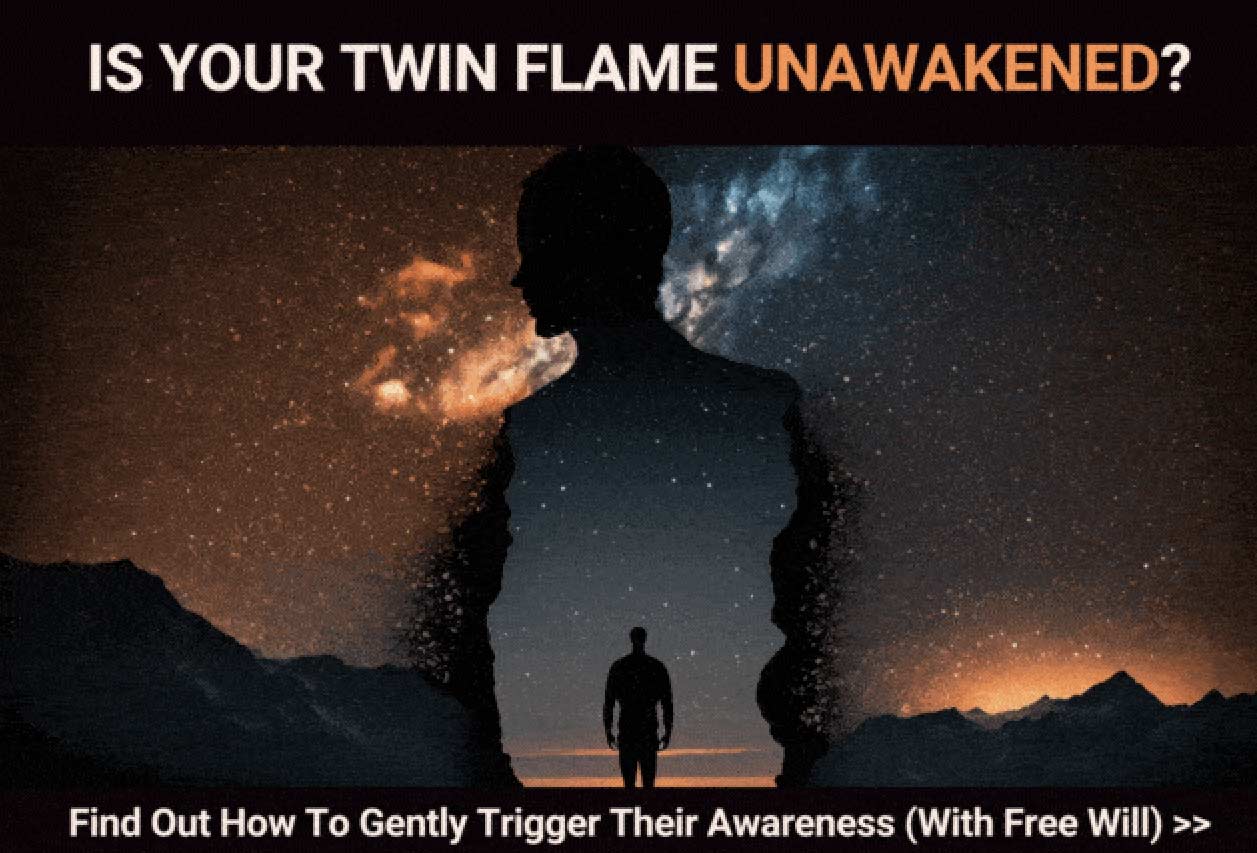 –
---
Releasing Aggression/Rage/Ego…
It will be extremely helpful for your relationship, if you work with them on the soul level to gently release these old negative patterns and anger/rage/aggression/ego structures.
Then, this evolution of self will move forward more smoothly. For more on how this works, have a look here.
And, if you're wondering how free will comes into play when you work on energy with your Twin's soul, go here.
You may be surprised at spirit's answer!
–
---
Taurus New Moon
With the New Moon in Taurus at the end of the week, we're given yet more of a boost for new beginnings.
As Mercury just went direct, and Jupiter has entered Taurus, the new moon here is set to be the start of a smoother chapter in many ways.
If you're not yet where you'd like to be in your Twin Flame relationship – setting intentions now will help focus your energy and get you to your ideal!
(Because the Universe needs your highest INTENTION to deliver your desired result…! More here)
–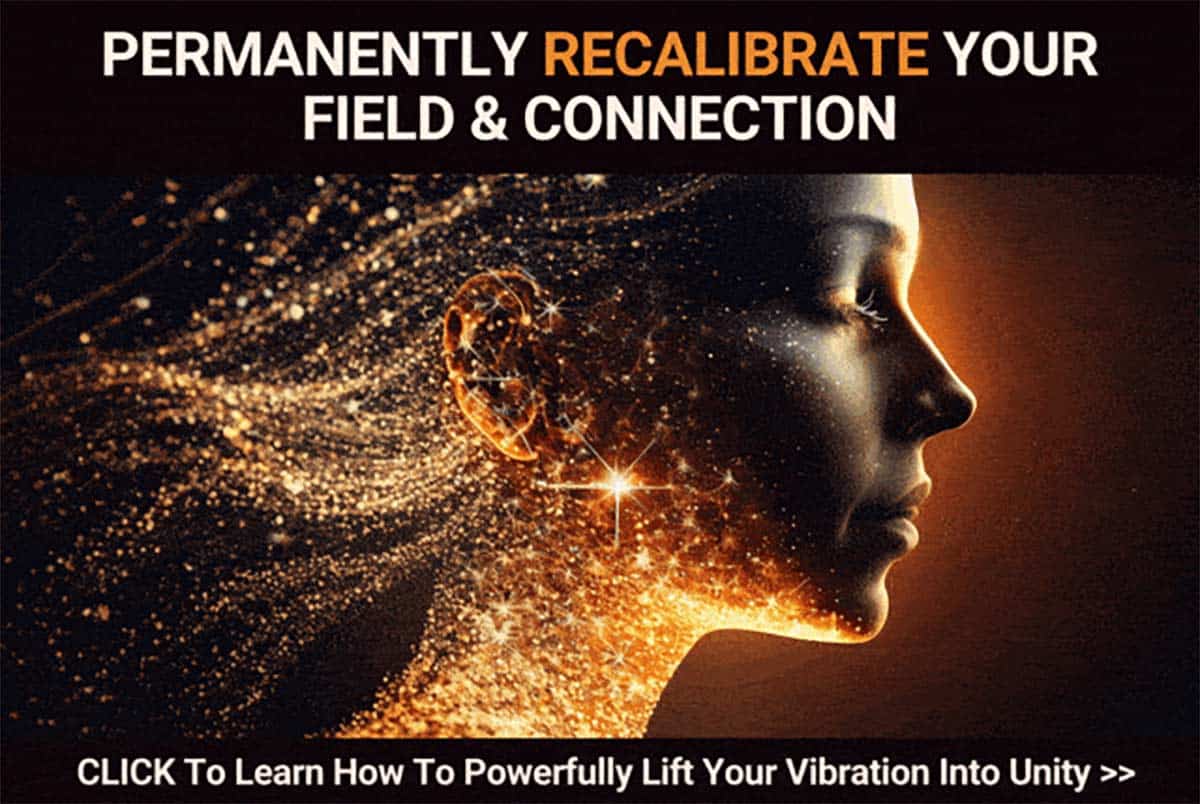 ---
Sending The "Map" To The Universe
The Taurus New Moon is energetically suited to setting goals.
In reality, goal setting is the art of creating energetic intentions, which you then send out like a blueprint before you and into your subconscious mind…
Providing a "map" to help you create consciously rather than randomly… And giving the Universe an "instruction" for what to return to you…
–
---
Twin Flame Manifestation
Manifestation really is powerful – IF you understand how to use it.
It might sound unromantic but:
Do you have goals for your Twin Flame connection?
In energy terms it works every time – in order to attract and create something, you have to know what you WANT.
Because this is ultimately how you match your energy to it, align and bring it to you.
–
---
Your Goals
So, where would you like to be in your Twin Flame connection next month?
Where would you like to be in a year? What do you enjoy and want more of? What would you like to release and clear from your experience?

Note this down now and start acting on clearing blocks and the deeper causes of anything you were unhappy with.
This will help the positives show up, without being deflected.
Don't let the potential of this powerful new lunar cycle slip away, especially with Jupiter in Taurus on your side! This is a great time to sow the seeds of your positive future.
(if you're unsure where to begin, I help you out here).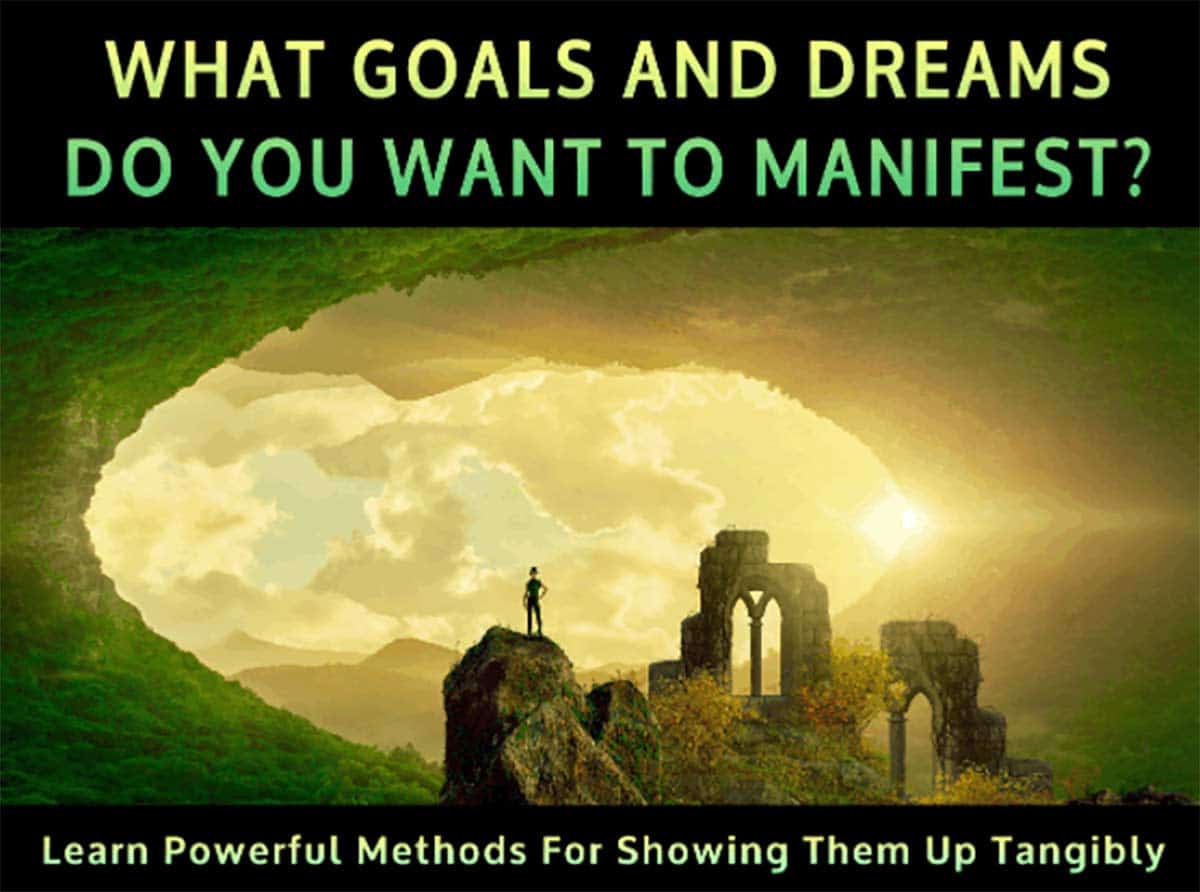 –
---
Mental Traps
Later this week, the Sun enters Gemini and opens to a new shift in energy.
Thoughts, communication, learning and information take the center stage. Gemini reminds us that our minds are incredibly powerful.
Once you set the intention, a way and a how is given a chance to show up. But if we assume and affirm that something is out of reach, how can we reach it?
This is in focus now.
–
---
Your Right To Believe!
Jupiter supports you in reaching your highest…
But keep an eye on the "little inner voice" that may be trying to tell you not to bother, or highlights all the reasons why things "won't work out".
When growing up, people often tell us daydreaming is bad or a waste of time, and most of us are raised to be "realistic" (often a veiled term for "safe" pessimism).
But how realistic/logical is it really to expect everything to remain the same or to go badly?
This can become a huge mental and energetic trap!
–
---
Is Your "Inner Voice" On Your Side?
Claim back your right to believe in your heart's desires now, "says" Jupiter. It's no one else's business what you wish to focus on, create or make happen.
Go for what truly makes you happy.
(And if this is tricky and that inner voice of negativity is LOUD, I have some help for you here.
You'll feel so much better once you get to grips with this, and then, your ideal can actually begin to SHOW UP because your system will be open instead of deflecting it on "automatic").
–
---
Masculine Twin "Heating Up"
With Mars entering Leo and the Sun moving into Gemini, the Twin Flame connection is set to *heat up* over coming weeks.
It CAN be sizzling and exciting, and you may hear from a counterpart who suddenly feels brave enough to reach out (if "just" for the passion's sake).
However, with fire and air coming together, there can be a lot of DRAMA based in Ego and opposition. Especially with Leo energies.
–
---
Inner Child Drama?
Keep a cool head these coming weeks, and channel the passion into productive or fun activities. If things get too intense, ground yourself. Walk away for a moment.
Work to see things from a higher perspective.
Remember that anyone who's really focused on opposition, competition and power games is really dealing with negative programming and inner child wounding. (It's not really who they "are" deep down).
You can actually help them resolve this – I show you how here.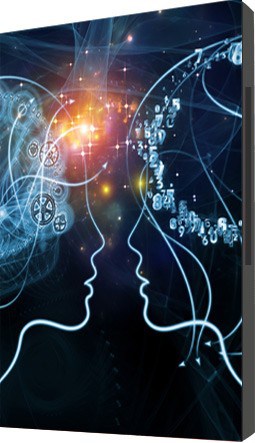 (More Twin Flame testimonials here)
–
---
Reasons For "Ghosting"
The Sun in Gemini is positive for balancing the Twin Flame connection, and above all for opening up communication.
But it tends to be a very ungrounded, heady and stressful time for many, with an intense focus on the higher chakras and throat.
(Did you know "ghosting" between Twin Flames is based in Throat Chakra blocks? Take the FREE test here to get deeper insights).
–
---
Twin Flame Passion Rising

Shadow sides of Gemini – sign of the twins – can be restlessness, stress, over-analysis to the point of not being able to see the woods for the trees.
Keep an eye on your perspective.
When balanced, this can be a time for deepening the Twin Flame connection, especially through the intimate, passionate side of the bond!
Kundalini activations are also indicated for many Twins now, says spirit.
Yes, even if you are not physically together! (Learn how in class 2, 4 and 6 here)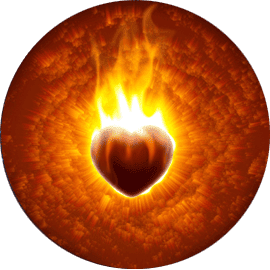 –
---
Your Inner World?
A major theme this week is to go within, and resolve our INNER world and situation if the outside is not showing up what we're wanting…
Guidance is working to reach you with help to make this happen.
But above all, make sure you're not pushing and chasing on the outside, when the answers are within…
If you could use some help with this process, go here.
–
As always, I'm sending you love and light for your continued journey <3
Cassady x
–
---
–
Since working with Twin Flames for over 8 years, I have had the unique opportunity to map out the underlying causes of Separation, Running, and inability to reach Union…
And why so many Twins stay stuck in cycles of struggle.
For help to create major breakthroughs into harmony and union once and for all, apply to work with me more directly here.
I would love to guide you further in the 12 Month Twin Flame Coaching – Soul Alchemy! x
–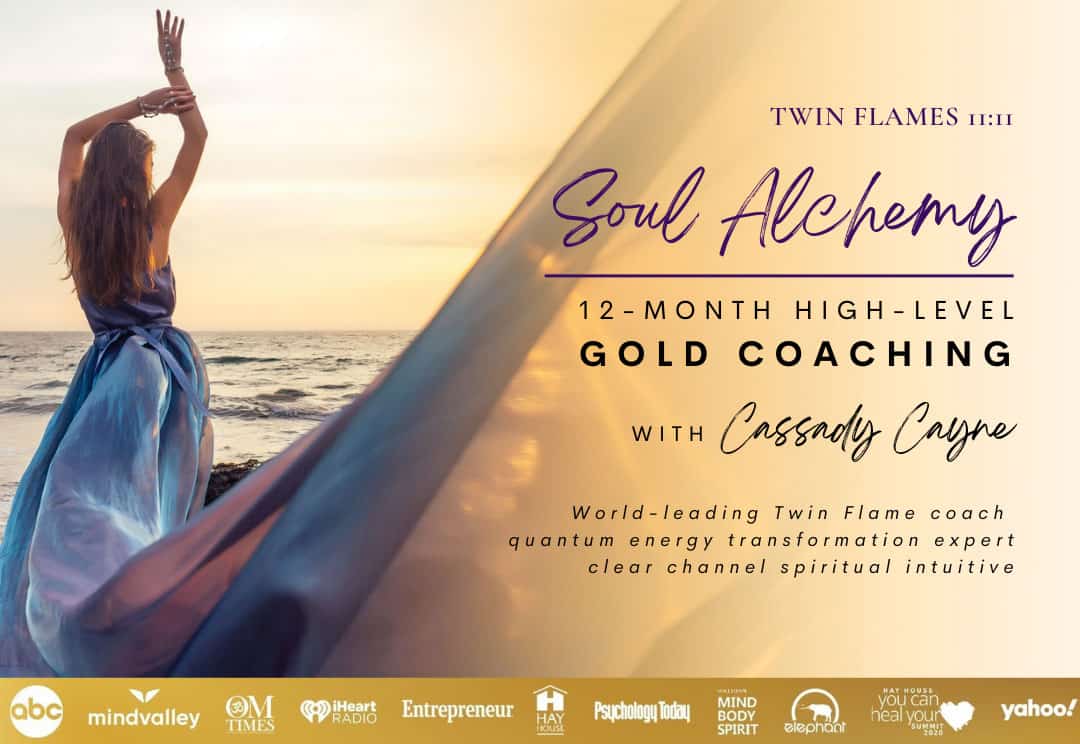 What Other Twin Flames Have Said About The Program: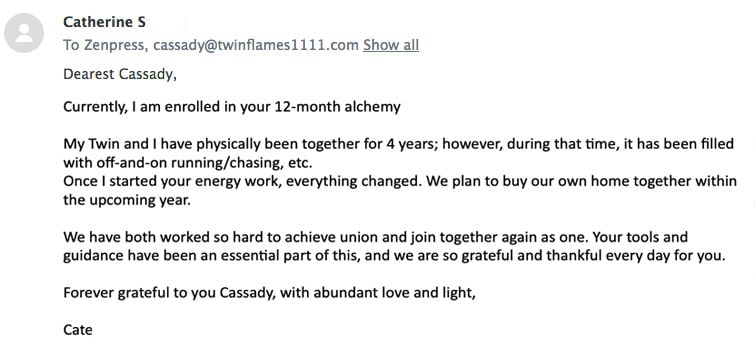 \