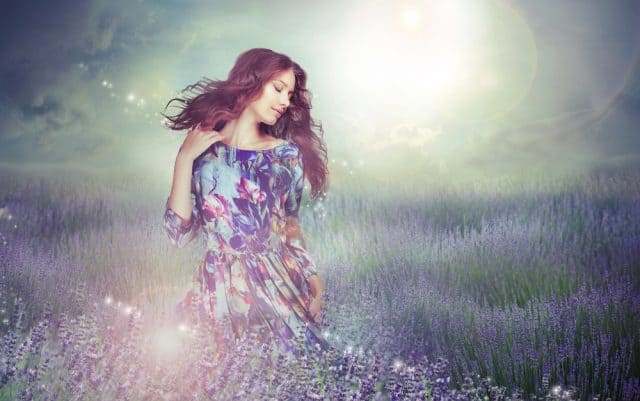 Heightened Time For Unexpected Twin Flame Reunions In The Physical – "Destiny" Gets Involved. Plus, Major Cycle Restart In Love, Full Moon Pushing For Resolution Of Me Vs Us Themes From The Past…
This is set to be the most exciting week of the year so far! A key time for Twin Flames.
There is so much exciting news for you today so make sure you read through. This is a major week for love in the cosmic energies!
---
–
Mercury Retrograde – Letting Go Of Control
We start the week with Venus conjunct Uranus – sudden bolts of communication regarding love, sudden chance meetings – higher likelihood of this than at other times.
This transit is active all week.
Another aspect to this is impatience with love…
All the Aries energies coupled with the communication complications from Mercury Retrograde, is creating a sense of slow-boiling irritation.
Aries wants everything "yesterday" and there's a lot of simmering forces going on right now as things are seemingly put on hold.
We're shown that the "secret" to getting through this time in a positive way, is to "let go" of trying to control things – ESPECIALLY as regards love.
Going with the flow of things is more fruitful. Let the flow carry you forth. Accept that right now, there's a deeper wisdom to things than what you might realize mentally.
If you let go of control, your deeper wisdom and the cosmic current can carry you further.
---
–
Love Shows Up Unexpected
With Venus conjunct Uranus, love can find you "suddenly" this week! Invitations and communication out of the blue are likely…
Make an effort to be out and about this week, don't hole yourself up in front of the computer but make an effort to socialize now. This will bring results of some kind.
Something positive is set to show up from your efforts…
Go where you FEEL like going. Follow your heart. What are you in the "mood" for? This is the compass. The key.
---
–
Twin Flames In Soul Merge Process
With an exact conjunction between Neptune and Vesta, the asteroid traditionally connected with marriage and partnership – we see that there are quite a few Twin Flame pairs who are joining together in union on a higher plane.
Read more about Twin Flame Union here.
Most likely this is happening without the Twins fully realizing it on a physical world level of consciousness.
Are you dreaming about or seeing repeating symbols of marriage, weddings, white swans, or ribbons or electrical wires being bound together? Or other symbols you can see relate to this?
That's what's going on. And if you go within to meet with your Twin Flame on the soul planes, it's highly likely you'll be shown something to that effect.
To connect with your Twin's soul and find out what's going on – use the Free Meditation here.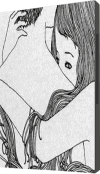 ---
–
Masculine Twin "Planning" Reunion…
We see a Trine between Mars in Capricorn to Uranus/Venus in Aries – the insight is, the Feminine Twin goes somewhere only to discover her counterpart was there "waiting".
This is the image we see. As if his soul has been "planning" a Reunion.
This symbol may translate to varying physical world relationships… it's not an exact "promise" but the energies this week contains so many indications of physical world reunions that I'm going to come right out and say it!
Many Twin Flame pairs are likely to experience positive physical world reunions this week!
And I think this is the first time I've actually written this in a forecast – the energies are clearly pointing in that direction
---
–
The Truth About The Divine Masculine
As a side note, I see a lot of Twin Flames refer to Divine Masculine and Divine Feminine as if this is the earthly personality aspect – as if DM and DF means male and female.
This is not accurate – the Divine Masculine and Divine Feminine are the higher dimensional unity consciousness archetypes, the higher energies most often associated with our higher selves.
So just because a Twin Flame is a man doesn't make him a "DM", and not all female Twins are "DFs"!
In fact very few people alive on earth function from these higher dimensional states, so they're very misleading terms for human Twins alive on earth right now.
To discover more about what Divine Masculine and Divine Feminine *really* mean, click here and here.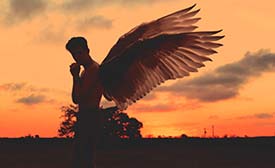 ---
–
Full Moon In Sign Of Relationships
On March 31st we have two major astrological events supporting reunions, but with some challenges potentially rising up.
As Venus moves into Taurus, her home sign, we also have a Full Moon in Libra – opposite the Sun and Mercury retrograde in Aries. It's rare to have so many significant events coincide astrologically.
This is a key time for Twin Flames, no doubt about it!
We're dealing with several major events in the cosmic energies:

1) Cycle restart in love – the biggest one of the year. This signal "love comes home to itself, love returns to where it belongs"

2) Culmination of an emotional period as regards relationships and partnership/unity

3) Challenge between "me" vs "us" – the Twin Flames as a unit, opposed or criticized by other people/the collective…
---
–
Mirror Souls Uniting
In addition on this day, we have Mars in a tight conjunction with Saturn, trine Venus/Uranus.
Again it spells out – physical world reunions or "connections" likely between Twin Flames and lovers!
For some, it will mean meeting their soul mate or Twin Flame or life partner for the first time. In general it's a key time for love.
Because Mars and Venus are both in earth signs (physicality) "joined" by a trine, supported by the planet of physical manifestation and the planet of sudden change, there's really not many other ways to interpret this.
I interpret as I go along so as I'm writing this forecast, more and more signs are showing up supporting what I already wrote.
So let me say it again – many Twin Flame pairs are likely to experience positive physical world reunions this week!
Many are set to meet life-long love partners for the first time this week. In the cosmic energies this is an incredible peak time for new beginnings in love.
For those whose counterpart might be involved with someone else (if that's the case for you, please read this), there's still a high likelihood of "behind the scenes soul merges" and encountering each other in person or by the "stroke of destiny" somehow…
---
–
How To Make The Most Of This "Peak Reunion" Time
For best results, try not to judge this information. Try to stay neutral. Merely, make yourself "available" to the potential for reunion in a positive sense.
When we get attached, we tend to put on the brakes. Skepticism will do the same.
I was almost tempted not to write this fabulous news (!) so the collective would have a higher chance to experience these things and not potentially block the option from fear or skepticism…
But now you know – you know that this is a week where going out, being social and being physically "available to destiny" is set to be a key.

This week is not a time for sofa time at home. No pressure intended, but if you feel the call of something exciting – go for it.
Remember it's not supposed to feel like a panic about missing out – this can just get you into disappointment.
Best results come when we can be relaxed, and go – I'll go out to enjoy life, and if something happens I'll be thrilled but if it doesn't I'll be happy anyway…
It might sound very pedantic but when we get very excited and … borderline desperate… it's a powerful block to receiving.
If you need to relax this week, download the Free Guided Meditations here.
---
–
Powerful Window Of Cosmic Opportunity
Spirit shows us that for Twin Flames who desire reuniting in harmony and who want to maximize the potential for a lasting Reunion, the following will help you make the most of this window of "cosmic opportunity"…
Use the Higher Dimensional Awakening Session to cleanse away ego resistance and trigger the unity codes for you and your Twin Flame, as this helps you be aware of the guidance attempting to draw you together…
Plus it helps remove any congestion that's kept you or them from feeling safe to open up.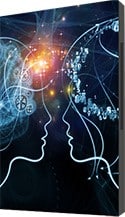 I've had so much positive feedback for this session:
"After I did it, he messaged me! BAM! Just like that – got the meditation, did it, and there he was." – Indi, New York
–
"The Higher Dimensional Anchoring completely blew me away. I saw my Twin Flame completely change overnight. The biggest change I've seen in him to date. I'm so grateful for your tools, and I'm merely without words on this latest one. It really was the answer to my prayers." – Sarah (via Facebook)
–
"I want to thank you so much for the Higher Dimensional Anchoring! I felt like it was made just for me and the things I have been facing on my journey! I know my guides are always communicating to me, and hearing your voice transmitting their words of encouragement and teaching moved me in a way that I haven't in so long!" – Mary, New York, USA
–
Click here to discover more and download the session
---
–
Are You Able To Align With Love?
One *huge* caveat to this week's energies and incredible potential for love is that… Reunion and "miracles" are unfortunately not guaranteed.
Because your own personal energy has such a big part to play in your experiences. You have to be a match. 
Those whose personal vibration is low, who are "working on lessons" as souls, who are stuck in karmic patterns… Are less likely to experience the pinnacle of this week's potential.
Because those things bring you out of alignment with the positivity that's available this week.
You might remember I've talked about this before, how there's a scale of energies ranging from low to high, where love is a high vibrational energy and people get blocked by low energies (see a visual that explains it here).
Most people aren't truly able to align with love, because they're too full of "3D" separation programming, fear and desperation… This is why so many Twins experience struggle.
Spirit and I created a channeled quiz that will help you pinpoint your personal vibration, to see if you're really open to and aligned with love and reunion. Click here to take the quiz.
The only way to make sure we're always on the wavelength of love, inviting in and experiencing and feeling love – is to clear negativity and lift our own personal vibration.
Someone who naturally vibrates at the frequency of love will *always* be aligned with the kind of positivity that's outlined this week – love, harmony, togetherness. Not just this week, but in life in general.
---
–
What Is Your "Feeling Thermometer" Saying?
So how do you know if you're in a high vibration or not?
First, how do you feel on a regular basis? Our emotions are a "thermometer" to energy.
If you *feel* sad, frustrated, upset, angry, resentful, jealous, depressed regularly… It's a clear indication that your energy is out of range with love.
The great thing is, in the new energy shift on earth – the planet's own ascension – we are more and more able to take charge of our own energy vibration, remove the negativity that's weighed us down, and to rise up into love.
You can watch a brief video here that takes you through it.

In fact, it's one of the main reasons most Twin Flames came here – to "go undercover" in human society and awaken to love, then remove the shackles of the old separation and fear programming so common with humans – and finally to reunite from a state of complete unconditional love.
After working with energy modalities for years and hearing the amazing responses from Twins who have taken my program, I have experienced this kind of work to be transformational.
To discover more about my methods, click here.
---
–
Vetting Your Communication
I know this kind of information I've shared with you today can be a lot to deal with so the instinct is often to share it with others, to tell them about your excitement, to discuss how things might transpire…
The problem with this, as spirit has told us before, is that others' skepticism and even jealousy can put a dampener on your vibration and mess with your positive alignment.
So if you feel like you need to talk to someone – be mindful about who you talk to.

Other Twin Flames might seem excited on the surface, but their skepticism, belief that "the Twin Flame journey is meant to be a struggle", or sadness that *their* Twin might not be open to them, or even envy towards your excitement …

This stuff can put such a dampener on your ability to get the most out of this time.
I've been there, unfortunately… When I first started giving advice to other Twins, my own connection took a nosedive and I had to learn not to get too involved with the collective's energies.
Unfortunately there are a lot of Twins whose energies are chaotic and full of negativity still, and you don't want to get tangled up with their karmic lessons and heaviness.
How about journaling about your excitement and feelings instead? Or creating something inspired by it?
---
–
Inspiration For A Week Of Love
I'm not really a Christian (I was raised Atheist), but there is a beautiful passage in the Bible dealing with the victory of love.
I'm sure you'll appreciate it this week, so let's end this forecast here and you go out into the world to find your destiny in love.
If you want to look it up, it's from the apostle Paul's letters to the Corinthians.
No matter what faith or worldview you belong to, I'm sure you'll find it inspiring:
"Love is patient, love is kind. It does not envy, it does not boast, it is not proud. It is not rude, it is not self-seeking, it is not easily angered, it keeps no record of wrongs.
Love does not delight in evil but rejoices with the truth. It always protects, always trusts, always hopes, always perseveres. Love never fails.
But where there are prophecies, they will cease; where there are tongues, they will be stilled; where there is knowledge, it will pass away…
And now these three remain: Faith, Hope, and Love.
But the greatest of these is Love."
1 Corinthians 13, verses 4-8, and 13
–
I wish you a magical week full of love! Let "realism" take a break this week and allow the universe to show you a higher "version" of reality!
Remember to stay open to receiving and allowing in your ideal, your "dream come true" – if you need some help with this, go here <3
Cassady x
–
---
"This is just magical and I'm moved to tears…This huge block between us just dissolved in a snap and we are now closer than ever before! It's like a miracle just happened before my very eyes. All this came from your work, your vibrational alignment program, and the techniques you share. She and I are doing the work, of course, but it would be so much more difficult and long without you. The only way is UP…So thank you, thank you, thank you..with positivity and abundance in all ways."
– Laurent C., Paris, France
Want more? Download the Free Twin Flame Help Kit to get info on the awakening code 11:11 and the Ascension process going on across the planet right now, plus a deep Alpha Level meditation to connect with your Twin Flame on the soul planes right now!
Or if you want to go deeper, resolve karmic debt and get to the bottom of Running and Separation struggles for good – have a look at my complete Vibrational Alignment Program for Twin Flames!
Sign up here to get the Full 2018 Twin Flame Energy Forecast for Free!
[grwebform url="http://app.getresponse.com/view_webform.js?wid=10909003&u=PogO" center="on" center_margin="200″/]