Solstice Gateway Energies Build Toward A Divine Return, The Crystalline Union… Plus, Powerful Sagittarius Full Moon Seeks To Launch You Higher Into Your Soul Purpose. Can You Feel It?
–
Welcome into a brand new week in the cosmic energies!
Highlights include:
Sagittarius Full Moon and Mars conjunct Chiron push you to release past letdowns so you can open to your divine potential and union.
Plus, sudden changes show up to reveal how amazing things can truly be – if you believe! Solstice approaching, powerful light codes incoming.
Discover more below.
–
---
Intensity Building – Full Moon, Solstice
We enter into this week with the energies building for Tuesday's Full Moon in Sagittarius, and the Solstice this weekend.
It will feel heavy and intense for many, as the energies build to purge.
If you're not feeling so great right now, make sure you use the Free Energy Cleanse session here to release the negativity so you can move forward in a higher state.
It only takes 12 minutes, and you will feel a ton lighter afterwards, as your chakras and aura will be free from toxins and filled with high vibrational energy. (Go here to get the Free session now).


---
It's All About Belief?
This Full Moon and the period leading into the Solstice, is all about mindset and belief.
On the Gemini/Sagittarius axis, we are being asked to remove limits to our reach. You might be feeling restricted or blocked, as your system shows up what you need to release.
This also means the Full Moon might be showing up heaviness, sadness, past disappointments and regret for you right now.
Why? So you will clear it, and thereby open to a higher state of being able to RECEIVE your dreams come true.
–
---
Where Did It Come From?
Unfortunately, if we don't believe something is possible, we are highly unlikely to achieve it.
In manifestation terms, we often say: "if you can hold it in your mind, you can have it in your life".
So pay attention now, especially if negative emotions crop up. What is it you're disbelieving? Who told you, for example, that Twin Flames don't end up happy together?
Who told you things like "men always cheat" or "Twin Flames always run/suffer/struggle"?

Because these are NOT truthful!
–
---
"Dangerous" Twin Flame Ideas…
Those negative ideas about Twin Flames do NOT have to happen to you!
But as long as they are in your system the negative beliefs will keep playing out as "real".
Therefore, it's crucial for Twin Flames to deal with this – especially at this Full Moon.
Releasing negative beliefs and "hurtful self fulfilling prophecies" is one of the most powerful things you can do as a Twin, to open your connection to harmony and union.
Now more than ever, as in recent years, info on the connection has exploded online.
This means it's therefore even MORE likely than before that you've come into contact with info that is actually HURTING you and creating more problems for your connection.
Go here to read more about how this works – and for help to cleanse "belief toxins" out of your system, use this.
–
---
A "New-New" Beginning?
Monday, Mercury re-enters his home sign Gemini after having travelled "backwards" into Taurus during the recent retrograde. This signals a new beginning (again!).
It is key to fully let go now of what has been shown up to you in recent weeks, regarding mindset and beliefs you should RE-evaluate and RElease.
You're getting the chance to start over, so make sure you consciously choose to let go of any outworn beliefs, habits and situations that were shown up during the retrograde.
–
---
Childhood And Twin Flames
Especially those thoughts, perceptions and negative ideas around yourself as a LOVE partner or around how others tend to treat you.
These were formed in childhood, and during Mercury Retrograde in Taurus you were reminded of them so you could move into a higher state.
If you're not quite sure what they were, write out any impressions and recurring themes from recent weeks… Negative themes around how you experience other people and especially your Twin and love partners from the past.
Then clear it all. This will ensure you get to "up-level" dramatically during the Solstice "gateway" at the end of this week!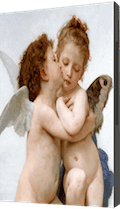 –
---
Trusting The Universe
As Mercury enters Gemini again it also shows us there was a false start last month. Now, things are getting clearer. Confusion is settling.
This means that if you apply mastery over your mind and stay focused, you can make big positive things happen this week.
Because Sagittarius energies are all about launching forward and trusting that the Universe has your back, that you'll land with your feet first.
It means you'll receive "cosmic support" to make big progress occur. Stay in charge of your mind and emotions to make it so.
–
---
Self Fulfilling Prophecies
Work to hold the knowing that the Universe will help you and support you on your journey, if you BELIEVE that it will. Focus in on this every day!
And if you find it tricky to be optimistic and to have faith that good things are coming…
It means you have patterns of distrust, disbelief, karmic experiences of being let down, particularly by other people, your Twin Flame or the universe/source/God.
If so, that's OK! It CAN be cleared.
I had to go through clearing a lot of this myself on my journey – but it's so worth it.
Have a look at the Vibrational Alignment Program for more on karma clearing and eradicating deep energy blocks.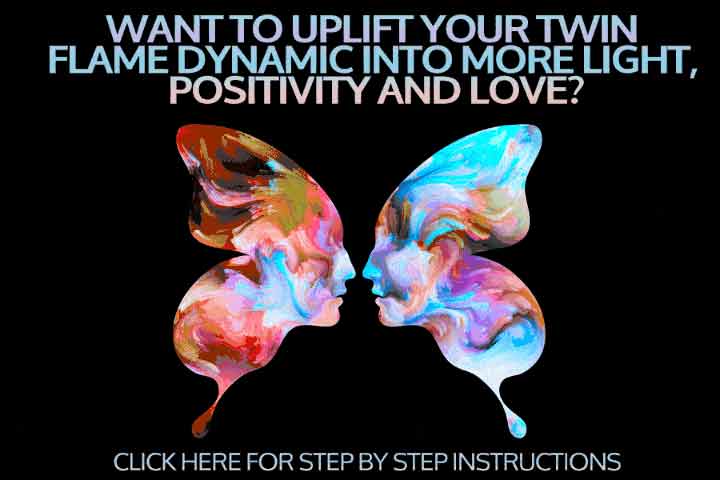 –
---
Benefits From Optimism
To make the most of this Full Moon, be willing to release past letdowns and any fears of the future, and lean into your biggest, boldest goals and dreams.
When you do, the cosmic flow will support you to rise higher than you may have thought possible!
Besides the powerful Sagittarius Full Moon, we have two other major transits still active since last week.
Venus and Mars are in their respective home signs, which is a huge thing in itself. This indicates a new start for the Feminine and Masculine counterparts.
–
---
Healing, Major Changes In Twin Flame Love
And, while Mars connects with Chiron the wounded healer, Venus joins Uranus, planet of electricity, the unorthodox, technology and sudden change.
What this signals is that there is a LOT going on for the Twin Flame pair.
On the one hand, the Feminine Twin is likely questioning the status quo, frustrated with the current situation and longing for change.
Old connections, habits and self perceptions are being re-evaluated.
–
---
Feminine Twin Longing For Change
There can be unexpected occurrences involved.
Uranus can often bring *uncomfortable* shakeups, involving unwanted information, sudden things that need taking care of, or major changes in plans…
But ultimately the changes going on are working to get you closer to your soul's pinnacle, your highest self and path.
So keep an open mind as much as you can this week.
–

–
---
Masculine Twin In Process Of Healing
Mars/Chiron show us that taking action can be deeply healing and move us forward at this point, and that it can change "everything" for the better – including manifesting unity.
For the Masculine Twin it also signals a deep healing process happening, where old Ego wounds are being purged and triggered.
Wounds around masculinity itself are likely.
Spirit shows us, things like being told to "man up and not cry", or to stop being emotional or to deny aspects of self that were seen as "not masculine" are likely part of this.
–
---
Childhood Wounds…
This means it's important to be gentle with them this week, as you could otherwise end up being the object of their triggering.
Do your best to see things from a higher perspective and know that they are expressing childhood wounds.
If they have been angry or acting out the last few weeks, it's really nothing to do with you – it's about childhood and past wounds.
To help them, have a look at this article.
–
---
Divided Focus
With these two major transits affecting the Twin Flame counterparts, we see you may feel you're not on the same page right now.
The situation is fairly intense on both sides.
If you're the Feminine Twin, the best thing is to lean into your OWN growth, inner work and self healing.
Find love within yourself, and focus on your biggest desires. Do not get discouraged if your counterpart seems to be not living up to your ideal physically.
Keep working on your mastery and inner process. It will pay off.
–
---
Processing, Twin Flame Magnetism
You are being asked to anchor into your soul truth and your soul path now, and that in turn will magnetize your counterpart to you.
They are on their side busy processing old wounds, so if they seem out of reach, try not to worry. It's for a reason.
Go to their higher self, and they will shower you with love and affection and help you with your own pursuit of bliss.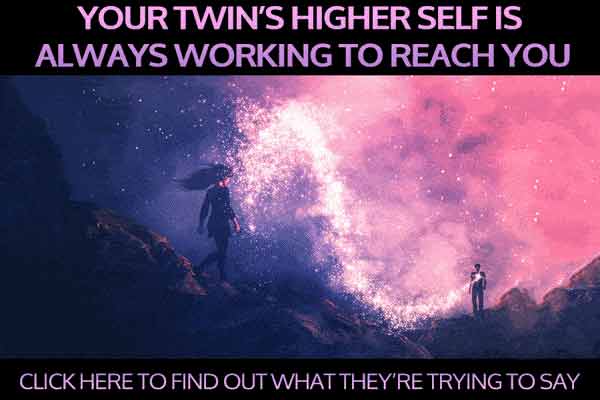 –
---
Shadows Rising…
As Uranus encourages detachment and releasing old bonds that have outworn their benefit, it's also OK right now if you "let go" of focusing your counterpart as a physical presence.
Why? It will allow the dynamic to reset into a higher state.
When you hang on out of fear, it unfortunately keeps the connection stuck in a lower state.
Friday, we have a challenge as Lilith, ruler of the shadow karmic feminine, joins the Sun at the tail end of Gemini.
It's worth making a note of this in your phone or calendar because Lilith tends to cause triggering around "female shadows".
–
---
Outsider Influence, Karmic Negativity…
What does that mean? You may notice your own shadows rising, such as feeling unattractive for no apparent reason, or paranoid about not being desirable…
Or you may have altercations with other "shadow" females who seem to be getting in your way.
You may encounter triggers via other negative perceptions around femininity or be hassled by negative belief systems from other female Twins, for example.
It's very important that you keep an eye on yourself at this time, to be able to uplift during the Solstice and avoid ruptures in your Twin Flame connection.
–
---
The Pattern Of Opposition
Spirit says, remember if you were born in your Twin Flame's stead in their body as their gender in their family, you would in essence be them, and vice versa.
Do not let opposition fool you into creating distance and separation between you.
Lilith's triggering of karmic shadows may otherwise cause ruptures in the form of drama, conflict and suffering.
If you can move through this smoothly, you will have learned a lot and have mastered a significant lesson.
–
---
Cosmic "Twin Flame Test" Happening
Saturn Retrograde in a trine to Sun/Lilith shows us that what happens Friday/Saturday is indeed a test.
If you can stay in a state of love and unity consciousness now, your connection will be strengthened dramatically on a higher level.
As a side note, you may see the figure of Lilith glorified in online esoteric and spiritual circles, as a "divine feminine" presence.
Unfortunately this causes issues for Twin Flames…
–
---
Lilith: Heroic Or Disruptive?
Why? Because it is based in the idea of the "dark feminine" as heroic…
Which has an underlying foundation of ****Masculine/Feminine or Males and Females As OPPOSED****.
So if you see Lilith as a heroic figure, ask yourself why.
Deep down, it's based in the idea of Males or the Masculine as problematic or "bad". And for Twin Flames this is an intention that will ONLY create division and problems.
Because if you are looking at one energy or gender as "better" or more "worthy", unfortunately you are feeding into division and separation.
The soul truth about Twin Flames is unity. In unity, love exists everywhere and always. (Read more here)
–
---
Solstice Gateway – Influx Of Light
Lastly this week and peaking on Monday/Tuesday coming, we have the Solstice gateway opening. This one of the year's most important energetic gateways of high vibrational energy and "upgrades".
It's a key time to "uplevel" into a higher state – by releasing lower patterns, habits and beliefs and CHOOSING to go higher.
In the lead-up to the Solstice we often experience purging of old "baggage". This is because your soul tries to ready you to anchor fully into the higher "crystalline" grids.
–
---
Higher Dimensional "Grids"
When your own personal energy rises sufficiently, you "show up" to these grids and can be anchored in here.
When you are, you stabilize on a higher level. Triggering lessens, your dynamic becomes more harmonious.
The Crystalline Union can then take place (the higher dimensional bond activates). 
Therefore, any work you do to raise your vibration higher now and release old baggage, is set to pay off massively! (Have a look here for a session where I specifically take you through this process and help you anchor into the higher states)
–
---
Plans, Or Triggering?
If you're super high vibrational, you may find this time a period of inspiration for further developments, plans, ideas and progress.
But if you're carrying unhealed emotions and wounding, it can get challenging, so use your tools now to benefit.

Every solstice gateway, we also have an influx of light and it means unawakened Twins have a chance to be stirred to more awareness.
To make sure you get the most from this period, use the Higher Dimensional Anchoring and Awakening session here.
–
---
Zero Point, Reset
With this Solstice and powerful Full Moon, allow yourself to reset so you can receive the higher shifts available.
Reach the zero point. Go beyond who you believed you were and what was possible for you.
There is a whole new world with love, joy and unity beyond what you ever saw possible. It's waiting for you!
Can you release preconceptions and old beliefs, so you can go there?
As always, I'm sending you love and light <3
Cassady x
–
---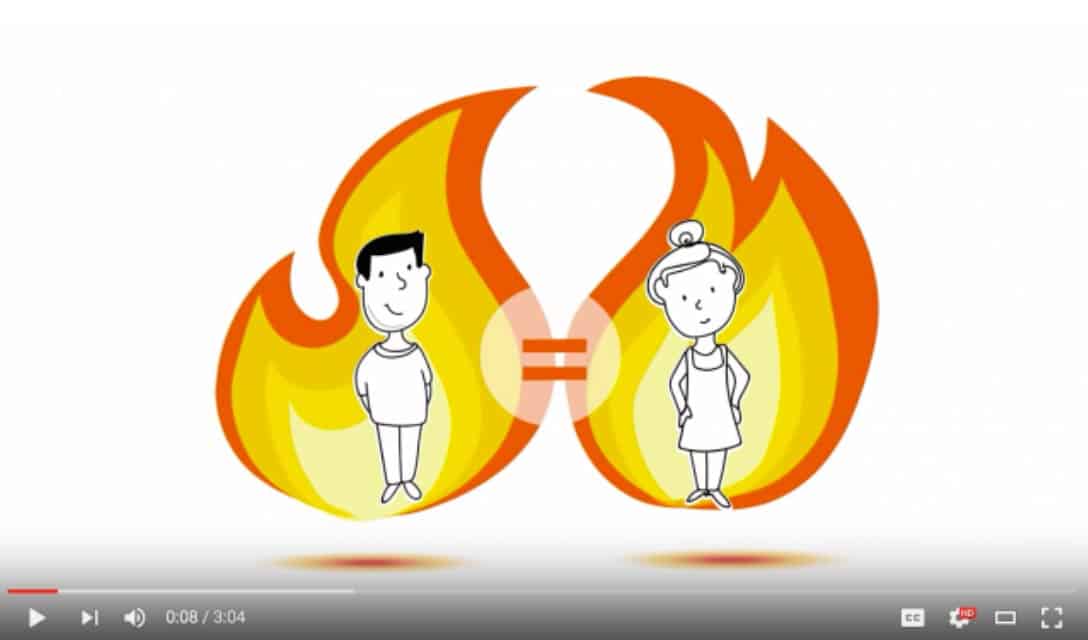 Did you know that most Twin Flames' struggles are rooted in negative karma and energy blocks?
To find out more about how to shift your Twin connection into harmony, have a look at the Vibrational Alignment Program for Twin Flames here, and read about other Twins' experiences with these methods.




Sign up here to receive the Twin Flame forecasts and other Free articles in your inbox each week:
[formlift id="16281″]
[WP-Coder id="1″]