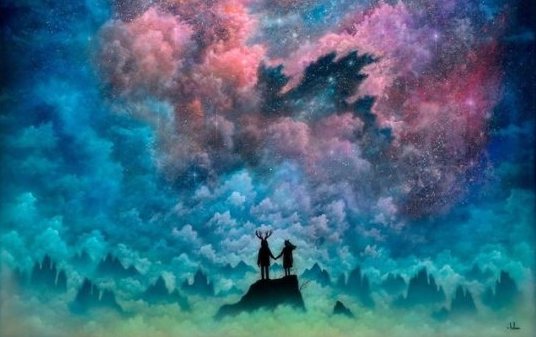 Powerful Restart, Emotions Run High – Full Moon In Cancer. Faith Vs Old Wishes Unfulfilled: What Childhood Disappointments Are Wiring You Out Of Your Dream Of Love Come True?

–
(Art by Andy Kehoe)
–
Welcome into a brand new year! 2018 is set to have enormous impact on the next 29 year cycle, as Saturn just returned to his "home sign" Capricorn along with the sun a few weeks ago.
This is a time for planting seeds for the future. Be aware of what you're focusing on in this period. Be conscious of the intentions you're setting.
A wonderful way to start the year is to begin uplifting your connection by using the Free Guided Meditations For Twin Flames I offer, if you're not doing so already. Just go to the store and add to cart for free.
They will cleanse your aura and chakras of negativity, and re-open your Twin Flame bond of love – even if you're thousands of miles apart physically from your Twin, or they're on the other side…
I get so many emails from Twins whose situation has changed dramatically for the better after using these free energy downloads. You can have a look at some of their comments and experiences here.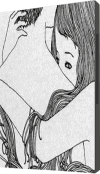 Another wonderful practice for New Year's is to take note of the developments from the passed year, note down what joys and learning experiences you were grateful for – and what you would have liked to have been different.
See how much you've grown in the last year.
---
Your Blueprint For Creation
–
Then, set intentions for the next year. What kinds of experiences would you like to be having?
Where would you like to be on January 1st 2019? What would you like to have achieved, who would you like to be with, what feeling state would you like to be in?
Hold this as a "blueprint" for yourself throughout the year to function as a compass for your journey. This vision you chose now, will serve you well in the coming year, to help you stay on track with your desires.
And if your intention is simply to trust more, to allow for the flow of your life – then set that intention, it will serve the same purpose.
For more on manifestation and uplifting your Timelines on the Twin Flame journey, go here.
---
–
Year of Transformations
2017 was a year full of transformations and spirit shows us, the old paradigm, our old reality being "destroyed" to make room for our new desires – for the unity and love we have been asking for.
We're shown a flower bed now prepared for a new spring.
First we had to "weed out" what was taking up space and preventing new flowers to bloom – sometimes this was though as we had to let go of what we'd grown used to for years, even decades.
But now, we see, the cycle has changed once more. Now, we begin to focus on the physical world reality more and more.
With Saturn's return "home", we are entering fully into a chapter of physical world adventures (read more about that here).
---
–
Have You Been Deceiving Yourself?
We are shown that despite wishing and hoping for a long while now, many Twin Flames are unsure and hold some fear regarding actually reuniting in the physical.
Past disappointment and fear of being hurt has caused many to unconsciously fear coming together – do make sure you clear these fears so you can more fully step into the beneficial energies available to you this year.
Spirit shows us, we're being presented with a situation in which *trust* is a strong focus.
We have been letting go of the past, often by force it feels like, and now we are not yet in that happy space of love we've been asking for.
---
–
Are You Able To Trust Love?
Many feel in limbo, unprotected, unsure of where to go and what to expect… To *trust* is in many ways our only real option, and that can be terrifying.
To be in a situation where the only thing we can do, is to let go and open up. It's as if we're in mid-air in this period, being *told* we'll be caught on a soft landing, but how do we ever really know?
This is above all about trust in ourselves, our capabilities, and in the universe. Belief systems where "life is hard" or "love hurts" are key, will be big stumbling blocks we're forced to confront now. Otherwise they will torture us unnecessarily.
So ask yourself, are you able to trust that things can work out? Do you really believe life can be so good? If not, it's based in energy programming taken on from the world, most often relatives and teachers.
Those "virus programs" will only keep hurting you and blocking out the reunion and happiness you desire – so get to grips with clearing them once and for all now to open up to your dreams.
---
–
Unconscious Fears Rising
Spirit shows us, this is where we're at. Early life experiences of not feeling taken care of, supported, are coming up. The feeling memories of not being safe.
These are unconscious to us, so most often express as anger, panic, restlessness… Know that this is what's going on right now.
We're shown the same types of feelings are happening with unawakened Twin Flames – they might not know that this is what's going on, but they feel it. Twin Flames are always impacting each other.
Spirit shows us that the ego self often kicks up a fuss when an unawakened Twin senses energetically that a Reunion is near…
To help them deal with this, have a look here. This is spirit's own recommendation and was channeled to me especially to assist Twins with an unawakened counterpart.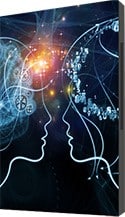 ---
–
Looking Through The Illusion of Human Selves
Look inside and ask yourself: Do you trust *yourself* above all? If not, there is some inner work to be done.
Especially because the Twin Flame mirror will keep projecting fear and dissonance back to you if you yourself are feeling uneasy within.
Remember that your soul is infinite. Your human identity has "tricked" you into feeling that you are in danger, that bad things can happen, that you are not able to manifest your dream come true…
If you feel you need some help to step into your power once more, or perhaps for the first time in your life – have a look here.
In this session we not only plant deliberate seeds of positive manifestations and clear old fears, but we go in and remove damaging ancestral programming of fear from the solar plexus and upgrade your system into a higher state of light…
Plus, we open the heart bond between you and your Twin, activating you as a pair to love.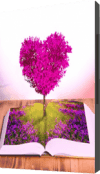 ---
–
Full Moon In Cancer – Leaving The Past Behind
With the Full Moon in Cancer hitting on January 2nd, do your best to keep an eye on your emotions.
This is a double impact Full Moon, very heavy, because the Moon is the ruler of Cancer – this is all about feelings, the past, nostalgia, sensitivity and family belonging – childhood…
We see many empaths or sensitive Twin Flames have actually absorbed emotions and intentions from relatives over the holidays – even friends during the New Year's celebrations – and that this is clouding their natural radiance.
Another part of this is that many have over the last few weeks of the holidays been stepping into situations that "mirror" early life experiences that were painful.
It can be subtle things, like feeling that others didn't support you or that you weren't truly loved for who you were.
Spirit shows us this: The childhood memory of asking Santa Claus for a gift and not receiving it, mirrors into adult patterns of experiencing the universe to be withholding.
This is a big thing for Twin Flames we're shown. When you were a child, did you feel that you got what you longed for and desired? If you didn't what was the reason given?
This can have big repercussions for your adult life ability to *receive* the love and happiness you've been longing and asking for. (Read more about this here)
---
–
When You Wish Upon A Star…
Often, we take on patterns of feeling that things won't work out for us even as adults – that we won't get our "wish come true"… Did you ever hear the Disney song "When You Wish Upon A Star?"

As a child, it used to make me cry every Christmas – and it wasn't until my spiritual journey was well underway that I was shown the crying was actually a sign that *I secretly believed my wish wouldn't come true*.
The tension between believing in "magic" and the inner knowing of our soul's belonging, but being told it wasn't real, experiencing it to be out of my reach, or denied to me by grown-ups and the "real world"…

These are what we call "systematic blocks" in our programming.
Because the deep seated childhood perception or belief that you won't get what you most desire, of course impacts so many areas of life.
This is the kind of unconscious material that "wires" our reality to not be able to align with our dream come true.
---
–
Childhood Memories Waiting For Resolution
Communicating with your inner child is highly aspected right now.
Spirit suggests you connect with your inner child to release any negative programming around miracles/wishes/dreams come true right now, to fully open up to the wonders that are truly available to you.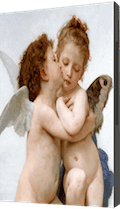 Really – this is an infinite universe and the truth is you're an infinite being!
As the saying goes – "The sky isn't the limit. Your mind is!" And often, our minds are full of "lies" and illusions – what the world has told us.

If you've been feeling down or heavy in recent weeks, this is a big part of the situation. Even your Twin Flame connection is impacted by it.
Be mindful to protect your space, and if you feel that you already have been impacted by others' heaviness, do use the free energy cleanse tool here to release others' "stuff" and congestion and rise up into light again.
---
–
Uranus Turns Direct – New Inspiration
As Uranus also stations to go direct at this time, on January 2nd, we have a feeling that what's been stuck in an old groove begins to open up and move forward again.
Uranus is shown to deal with inspiration, ideas, visions for the future – so for the last 6 months many have felt stymied in this regard. Like our vision was unclear.
Now, as Uranus begins moving forwards again over the next few weeks, we'll have "wind in our sails" once more is what I'm hearing.
It takes a little while to pick up, but within the next few weeks there'll be increased forward motion especially as regards your nonphysical connection with spirit, with your Twin's higher self, with your creative visualization…
With your feelings and visions for the future.
(For a specially designed Creative Visualization Session for Twin Flames, have a look here)
---
–
Masculine Twin In Resistance
As Mars moves through Scorpio and into a conjunction with Jupiter, we see the masculine Twin feeling resistance to changes that feel imposed by the universe.
There is some irritation going on, but we are shown that really, it's to do with "his" own soul pushing to let go of underlying control patterns that have outworn their use.
This peaks at the Cancer Full Moon, so a suggestion from spirit is to send your Twin the intention and message that you are fully allowing them the freedom to be themselves.
They are feeling constricted or pressured right now, so show them in clear terms that it's not coming from you.
Be their "friend" and show them that you accept them as they are. We see that this is a strong way to cement a feeling of loyalty and openness on their part.
(Use the Free Guided Meditation here to do so just add to cart for free!)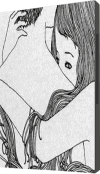 ---
–
Feminine Twin In "Isolation"
As regards the "feminine" Twin there's a sense that "she's" so busy with projects, activities and experiences outside of the connection right now that she's almost isolated from her counterpart.
We see that this is a temporary situation but it might serve you best right now to simply hold your focus, get things done and be able to step into another cycle when things calm down in a few weeks…
We see "breathing space" a bit further into the New Year – around the beginning of February you'll feel more settled, more at peace.
There's a lot going on right now, both energetically and in your physical life.
As Lilith conjuncts Saturn on January 5th we see the Feminine likely feeling overloaded with responsibility and as if no one is helping her – not her counterpart, not the spiritual dimension…
This has again to do with collective female karmic energies.
---
–
The Shadows Of The Female Collective
And spirit shows us that there is a lessening to the intensity of this energy compared to fall 2017 – but there's still a feeling of anger and resentment towards the masculine, toward male privilege in essence.
That "he's" got an easy life while "she" has to carry the burdens of responsibility, caring for others and so on. Know that this is energy rooted in human experiences of times past.
You can step out of this if you choose to – because our physical bodies tie us into gender based karma, this can tend to feel heavy, but if you clear your energy and stay aware of your perspective you can get the best of this time.
(Read more about Karma and how to clear it here)
Merely knowing that these ongoing Lilith/Saturn conjunctions can have a tendency to show up trouble is a huge help.
I'll make sure I keep you up to date with when they occur, as this impactful large asteroid has an erratic path that keeps this transit recurring throughout the year.
Not many sites will cover Lilith's transits, so make sure you keep up to date with my readings to stay on top of this challenging energy…
---
Wishing you a wonderful start to the year! And as always, I'm sending you love and light for your continued journey! <3
Cassady x
–
---
To learn more about what's in store for Twin Flames in 2018, do make sure you sign up here to get my Free Yearly Energy Forecast delivered straight into your inbox later this week!
[grwebform url="http://app.getresponse.com/view_webform.js?wid=10909003&u=PogO" center="on" center_margin="200″/]