Solstice, New Moon And Jupiter's Progress Bring Light From Within. If Your World Has Felt Dark Or Twin Flame Reunion Out Of Reach, Don't Give Up! Momentum Is Changing…
Welcome into a brand new week in the cosmic energies!
Highlights this week include:
Powerful solstice gateway opens to timeline shifts, improvements and immense light incoming – but it can also bring triggering and old issues flaring up.
Plus, Jupiter enters Aries (again) and Chiron goes direct, bringing enthusiasm and new opportunity.
Finally, New Moon in Capricorn asks you to leave any burdens from the past behind and reach your highest for the coming year!  
Discover more below!
–
---
12 Days Of Magic
Before we get started, I have an announcement:
December 21st I'm sharing a brand new Twin Flame project for the holidays, to inspire and help you make 2023 the best possible!
If you want to participate, just make sure you're signed up to the newsletter – and you'll get all the details on Wednesday!

–
---
Solstice Influx Of Light Codes
So onto the energies of the week: We head into the powerful Solstice Gateway from the get-go, peaking on Wednesday December 21st.
You may be noticing a LOT of surprising emotions coming to the surface…
Paradoxically, problems may seem to be flaring up… You may be feeling an excruciating longing for a higher state of love and belonging…
You may be seeing more angel numbers or feel that pressure is increasing…
In truth, it IS
_
---
Dimensional Shifts
The solstice is one of the biggest gateways we have in the year.
Especially as it happens so close to the holidays, when there is a thinning of the veil of perception and we are "closer" to the higher realms.
This is a time when we are pushed to go through a major "up-level" into higher states of consciousness as a society.
Releasing the old reality of division, hatred, conflict and survival…
To open to the states of love and harmony and oneness – the higher levels of awareness – where we recognize that we are part of one whole.

_
---
Feeling Strange?
For Twin Flames, this is a major time!
Because it's all about shifting out of the SYSTEMS of separation, which we have tapped into via our human lineage and the collective fields, and into unity.
So if you're feeling very "strange" right now, try not to worry. It's your system and your connection purging and recalibrating.
Work to clear any heaviness and edginess that is coming up, as it's content from those old separation based realities and systems.
When you clear it, you will be able to tap into the higher potential now.
–
---
The Importance Of Awareness
The reason this is so important is, this is a time when you can powerfully shift into a higher state, new accelerated reunion timelines and more harmony.
Because the higher energies are coming IN. You just have to make sure you fully release the old density so you're open. 
If you go within and take the time to clear any energetic anchors into the old separation based reality, you can experience major "snap" breakthroughs in your connection now.
For help, use this session, which is specially created for this shift into unity. Or download the Free Twin Flame Energy Cleanse session.
–
---
Earth In The 12D?
The Solstice gateway is exceptionally powerful this year.
I was shown that we are not merely working on receiving the coding and structures and anchoring in the 5D grids anymore. 
We are moving up higher – some as far up as 12D – but for the planet, we are now receiving and activating the 7D grids for the whole human collective. This is HUGE.
(Read more here about what this really means).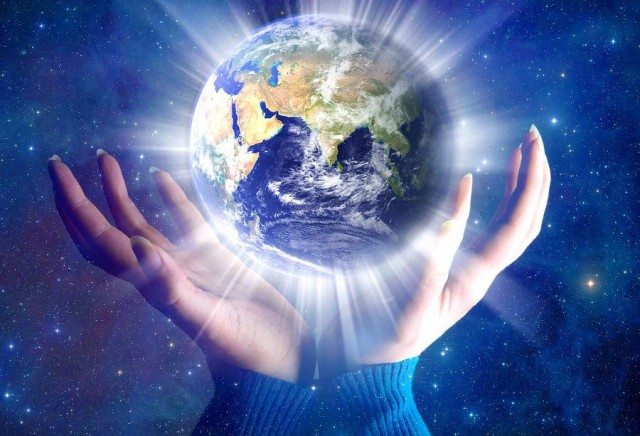 –
---
Your Home Frequency?
For Twins with a high vibrational background as souls, this means we may feel elated, excited, unusually inspired and unable to sleep as we come back into contact with our "home frequencies" more and more…
But for those who are carrying baggage, it can be difficult.
Because these exceptionally high vibrational frequencies trigger a purge of what is heavy, dense, dark and fear based.
Not only in our system, but collectively in society.
It means flaring up of problems and conflict can happen.
Or you may suddenly feel strangely out of sorts as this old content starts purging from your system and with others – including your Twin.
For help, use the Golden Light Infusion And Shielding for Twin Flames, which is created especially for times like this.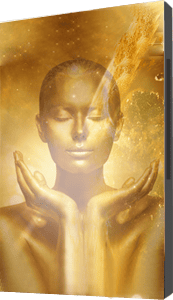 –
---
Feedback From Other Twins
This work is particularly helpful right now, as it will not only help you clear heaviness and inner sources of Twin Flame separation and struggle…
It will also lift you up above collective fear and worry, which is on the rise.
Here is some of what other Twins have been saying:
"This new session is exactly what I have been hoping for, as a help and support." – Jessica
"As an empath I've been feeling the collective fear and negative energy daily and it's been so strong! Since doing this meditation I've felt so much at peace. I'm already feeling that guidance is incoming" – Wendy
"Just wanted to add my experiences with the new session – it's amazing! The day after I could feel and see the golden, glowing crown above me the whole day long, and I felt a strong, loving presence of my own Higher self, right behind me, and above me, lifting me up. This is really powerful. " – Mein Stern
–
To learn more and experience this journey, go here.
If you've been longing for a return to peace and harmony in your connection, this is for you.
If you've been worried about the future, stressed or feeling out of sorts emotionally, mentally or physically lately – you'll gain deep solace and healing from this.
–
---
New Moon In Capricorn
In recent years we've had Full Moons during the holidays, but this year we have a New Moon on December 23rd.
It shows us that things are likely better than in recent years this holiday season, more positive and stable.
Family relationships are more likely to flow smoothly or not be as fraught, as the Cancer Full Moon is not triggering everyone.
And/or, you are being encouraged that a new and positive beginning is here if you claim it.
Setting new intentions would be good now, even if it's not technically new year's yet.
–
---
Karmic Patterns
Capricorn is the sign of physical manifestation, patience, time and karma.
Therefore a New Moon here means it will be powerfully positive to cut through any past disappointments and negative expectations – including karmic patterns.
Be willing to start over again, in the 3D physical.
–
---
The Truth About Your Manifestations
Know that if your dream didn't come to fruition, it's not because it's impossible.
It's not because you're incapable or it's not meant to be.
It's because you were not a frequency match. (Yet)
There was something in your system blocking it – deflecting. Or there still is.
–
---
The Deeper Causes Of Twin Flame Problems
With the Capricorn New Moon it's highlighted that this is, or was, karmic…
Or related to root chakra programming you may have inherited in your genetic lineage.
Why? The root chakra rules our physical reality, security, finances, sexuality and tangible attainment.
So if you are longing for unity and love and it seems out of reach, don't give up – especially not now. Jupiter in Aries is encouraging you to reach higher.
Cause and effect applies. If you become a match, it will show up.
–
---
What Deflects Twin Flame Reunion?
The key is to clear out the content that has blocked or deflected it. So what would that be?
Shame
Fear
Insecurity
Worry
Cynicism
Past disappointments, based in deeper wounding
Karma/past life content
and other common Twin Flame blocks…
(More info on this in "5 Secret Reasons Twin Flame Reunion Is Eluding You")
–
---
Twin Flame Love Blocks
Since I've been working with Twin Flames for 8 years I have seen over and over what the major key causes of Separation, Running and inability to reach Union really are.
For help, use the 10 Module Vibrational Alignment Program for Twin Flames here…
Or for direct work in a coaching setting with me personally, go here and sign up to be notified when the next group starts.


–
---
Enthusiasm Rising
With Jupiter moving back into Aries on December 20th, we have forward momentum increasing.
You'll likely feel more enthusiasm and you are being encouraged to believe in your dreams come true. 
However, Jupiter-Uranus in a clash warn us that if we try to create change from the OUTSIDE in, we'll likely face the same cycles as in the past.
What does that mean? If we don't address the inner wounds and fears, we will unconsciously keep experiencing the same KINDS of results over and over.
–
---
Inner Wounds Mirrored
Because in short, as the ancients' Emerald Tablet said: "As within, so without".
Reality will always tend to mirror back a reflection of our dominant inner state.
So Twin Flames who have a lack of love toward themselves on some level, often experience rejection from their counterpart…
Mirroring their inner wound. 
The key is to create from the INSIDE out. Working to heal inner wounds and step into a state of positivity within… so we are a frequency match.
Instead of chasing, we magnetise unity. (More on this here)
–
---
Chiron Direct
During the New Moon, Chiron goes direct, signalling that you already have been through a period of unearthing and healing deep inner wounds during this last period…
And you will now begin to feel more stable and like your path is moving forward again – especially if you have been doing your inner work.
Mars is still retrograde a few weeks longer, bringing recalibration and purging to the masculine twin and our solar plexus, astral template and remote romance.
–
---
Sanctuary
If you give yourself the gift of inner time and healing now, focusing on setting aim for a brand new positive beginning – not carrying the past with you…
You will look back to early fall and before and barely recognize how far you've come.
The truth is, the planets and spirit say – you are here to experience and enjoy love.
Your core Twin Flame soul contract is to journey into love and harmony – out of separation and polarity.
–
---
Twin Flame Lies
So if this is NOT your situation in the 3D physical, it simply means something needs adjusting.
Do not ever let other people trick you into thinking you are not capable, that you are destined for suffering or to not have the love you desire.
Your guidance and Twin's higher self are with you every single day. You are so capable.
Neptune is joined by Juno asteroid of soul love this holiday season – indicating that you'll receive much contact SPIRITUALLY from your Twin.
You are so loved!
It's essentially a matter of taking the right steps to make the soul bond a physical reality.
As always, I'm sending you so much love and light <3 
Cassady x 
–
---
If you want to journey in an inspiring Twin Flame project with me and the rest of the community, make sure to sign up to the newsletter and I'll see you "on the inside" starting December 21st, for the 12 Days Of Magic!
–