Messages From The Higher Planes Are Trying To Reach You – Are You Listening? Plus, Full Moon In The Sign of the Twins and Mercury Retrograde – Careful What You Think And Say To Your Twin Flame…
Another eventful week including a powerful Full Moon in the sign of the Twins and Mercury Retrograde.
The December 13th Full Moon in Gemini is the first burst of fresh spring air energy we've had this autumn – and as this is the sign of the Twins (Castor and Pollux in ancient Greek and Roman mythology) we are again dealing with balancing and trying to reach harmony between two polarities.
Gemini is the home of Mercury, planet of communication – ideas, thinking, words in particular. The message I get around this particular Full Moon is that it deals with clearing out wounds based in communication – many of our deepest wounds come from words of condemnation or shame…
This is a time of heightened release of old wounds around communication, and of stagnant energies from the collective fields. It's being shown up that a lot of communication related conflict energy and negativity from the US election period being released in this Full Moon period, amongst other things.
Twin Flame Communication Heightened
Spirit's message is: Be mindful of how you speak to or think to your Twin Flame now because old wounds are being triggered, and when we're hurt we have a tendency to lash out in an attempt to protect ourselves. Take a deep breath and write it down instead. Create something artistic, express your experiences in a safe space.
Shield yourself, as there are chaotic conditions in the collective fields – you might find it more peaceful to relax and spend some time by yourself and meditating right now.
Learn here about how to shield yourself to avoid others' energies "sabotaging" your Twin Flame journey, including cord cutting and over ten different powerful ways to protect and uplift your energy and state of mind for long lasting happiness and harmony with your Twin.
If you're struggling with your Twin connection or hurting from the heaviness of the energies lately, I've created a Free Help Kit for Twin Flames with a powerful energy cleanse tool to get you started on raising your vibration and clearing your chakras to open up to Twin Flame Union.
And if you want to take the bull by the horns and begin deeply healing and shifting your
You can also have a look at the amazing experiences other Twins have had with my complete energy program for Twin Flames here.



Have You Met Your Spirit Animal?
On December 15th we have a positive alignment between the now direct moving Neptune and Venus, a "dreamy" time where many Twins will find themselves open to telepathy, remote touch and guidance from higher realms and intuition.
Make a note of any insights that come to you now, they will come in handy later.
Even seemingly fleeting things like recurring symbols or animals you keep seeing around this time: These things carry specific messages for you. Allow your intuition to help you interpret.
For example, seeing pictures of horses and real horses a lot in a certain period may indicate to address an issue relating to your life force energy or health – horses are strong animals and we have the expression "healthy as a horse".
Look at what color the animal is, and what your related associations are. If you're seeing numbers, look them up here or ask to be shown the message some alternate way in order to understand more clearly… You can also read more about how to interpret symbols and dream messages on the Twin Flame journey here
Many Twin Flames have a totem animal or a symbolic spirit guide animal for their Journey, and you are likely to have this brought to your attention now.
If you're not yet sure what your totem animal is, use the free Twin Flame alpha level guided meditation and intend that you will be meeting your spirit animal when you get to the garden. This can be a really fun exercise!
Tuning into the symbolic strengths and wisdom of your spirit animal can bring deep rewards and inspiration on the Twin Flame journey. I would love to know more about your experiences with this in the comments below!
What is your personal spirit animal? And is there an animal symbol that's been recurring since your Twin Flame journey began? Often the Twin Flame totems are monogamous species such as swans, penguins and wolves…
You can see some of the amazing monogamous animal species in the world here. Fascinating!
Inner Strength
Towards the mid-to end of this week, the sun interacts positively with Jupiter, Uranus and Neptune – you're set to be feeling more confident both in yourself and the future than in recent times.
We've been in an almost military type personality breaking experience these recent years. The past and our old identities feeling at times crushed by circumstance and the Ascension process. Long-term the aim is to realign us with our deeper soul selves, but it can be a challenge.

It has felt tough for most, despite the inner knowing that it's for our own highest good and that there's something better waiting down the line.
This week, you're set to feel more "complete within yourself" than in recent weeks and months. Not as pushed by circumstances and energies. Stronger, more confident.
Messages From The Unconscious
As Mercury moves close to Pluto and turns retrograde at this spot at the end of the week, again expect deeper messages from your soul and your unconscious mind to be revealed to you.
There's a sense that no matter what's going on with your Twin Flame situation and how confusing things can feel, there's another part of you that effortlessly understands what's going on and can help you know – your soul.
Your soul is always waiting for you to go within, and the energies right now are very supportive of powerful insights.
Meditation is set to yield profound answers and inspiration in this period. If you find it hard to focus, try my free guided meditation for Twin Flames to get you started.
Deeper Communication
The soul part of you is more able to reach out to communicate now, partially because the Mercury Retrograde puts the breaks on for the analytical, thinking mind. Again, be aware of your dreams and intuitive flashes, memories, insights that come up.
If you don't keep a dream journal yet, I'd suggest you get started right now. Know that this can be incredibly helpful on the Twin Flame Journey in both remembering happy experiences, receiving messages from your Twin Flame's higher self and get insights for your journey.
Even just a few key words per day will help you understand more about what's going on within. I often receive symbolic messages through dreams about blocks to work on, issues that are coming up for healing, wisdom for my onward journey.
Another amazing way to get insight into your situation is this brand new Vibration Quiz – discover whether you're actually open to Reunion and Harmony with your Twin!
Mercury Goes Retrograde
Mercury (ruler of Gemini) goes retrograde at the beginning of next week on December 19th and is due to be "moving backwards" well into January 2017.
Take this as a signal that it's time to slow down and take a second look at your current situation, and to rethink old words that might have hurt others. Often we don't realize how deeply we've hurt another with our words.
In line with these energetic themes, it's a perfect time to go within and clear out old wounds from the Twin Flames' hearts, upgrading the templates for love and opening up the love bond with divine love.
Spirit recently had me channel an hour long energy transformation session for love, the heart chakra and downloading the new key templates of self love. Have a look here for more.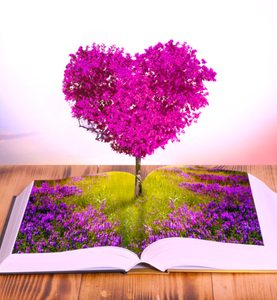 You can read more here about why it's *Self Love* that's so key to harmony between the Twin Flames. If you're in an imbalanced state, criticizing yourself, dwelling in negativity within – you won't be able to find fulfilment outside of yourself with another. Especially with your Twin Flame.
The Twin Flame Mirror
Because it's the inner state that governs what is reflected in relationships.  Your Twin Flame is always mirroring your inner issues back to you. As within so without. Outer problems are pointing to inner issues. So what's your mirror showing back to you right now? Going within is key to resolving Running and Separation for good.
In general, this week is a time for rethinking our output in terms of communication. Time to get a clearer overview before we move on.
The Holidays are a great time for a reassessment of this kind. Use this coming time wisely, and you'll be able to move forward with greater strength and purpose come January…
Until next time, I'm sending you love and light for your continued journey! <3
Cassady x
.
Want more? Download the Free Twin Flame Help Kit to get info on the awakening code 11:11 and the Ascension process going on across the planet right now, plus a deep Alpha Level meditation to connect with your Twin Flame on the soul planes right now!
Do you want the Free Email Exclusive 2017 Energy Forecast for Twin Flames? Sign up now so you're sure to get the mailout at the Holidays!
[grwebform url="http://app.getresponse.com/view_webform.js?wid=10909003&u=PogO" center="on" center_margin="200″/]