Spirit And Physicality Join To Bring About Powerful Shifts For Twin Flames – Time Of Reconnecting, Emotional Closeness… Are You Ready For A Miracle?
It's set to be a truly special holiday season this year with several major transits positively affecting the Twin Flame connection!
The 11:11 Portal opens between Jupiter and Saturn, power-players of the zodiac. Amplified and on their own "home turf", this is set to be world-changing.
Plus, Masculine Twin's vulnerability opens up to "surprise" reunions… What "he" has been longing for deep down.

More details below.
–
---
Happy Holidays!
Wherever in the world you are, I wish you the brightest, most miraculous week for this special time of the year.
For centuries Christmas and Saturnalia have been times of light in the darkness.
Where human beings have created a pathway between this dimension and "heaven" through faith, kindness, forgiveness and belief in the highest good of all.
I was guided to create this affirmation image for you for the holidays this year, to help you tap into that "miracle energy"!
Save it to your phone and use it regularly – FEEL into it for best results, and if you notice negativity surfacing it means you need to use your energy tools to clear a block…

–
---
The Power Of Light
The power of Christmas is the incredible gateway of light created when people get together in the belief of Unconditional Love and Forgiveness. That we are all souls, in this together.
It's aligned with the Twin Flame mission we're working on, so don't think it's silly to feel moved by Christmas. The reason you may feel emotional is that it's tapping you into the high vibrational state of where we came from.
And when the song goes: "I wish it could be Christmas every day" it means… That love and unity could be how we all lived.
It might seem a far cry from how the world is these days, but it's not impossible.
This week, we're set to get a glimpse into above all the feeling of how that would be. Don't hold yourself back from dreaming, from dwelling in that light!
–
---
Opening Up To Twin Flame Miracles
One way to tap into the potential of miracles this time of year, is to make sure your energy is open to it. To remove the congestion and static from stress and overload in your field and your chakras.
(Read about why that's so important here)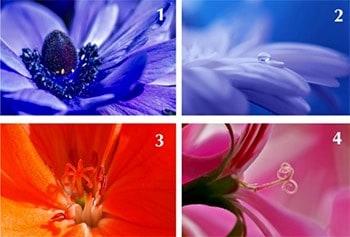 No matter where you're at on your journey, make sure you begin using the Free Transformation Kit, as it really has worked miracles for so many Twin Flames!
Try my Free Energy Cleanse Tool here to connect back to pure light and begin to experience what it feels like to dwell in high vibrational energies. Opening the Twin Flame bond.
–
---
Family "Lesson Learning" – Who Taught You How To Love?
A big theme this week regards family. So many Twins will be getting a unique chance to see where their "issues" really come from at this time.
There's a lot of lesson learning going on behind the scenes – Pluto, Saturn, The Sun and Lilith are all involved. So keep close watch on how you interact with and FEEL around relatives.
Because consider this:
Your Twin Flame is the "mirror" that will show you all the imbalances in love you have… Where you may expect others to reject you, or feel ignored, or where you don't love yourself and therefore don't attract lasting love with partners…
Well, the "issues" and imbalances we have in relationships are nearly always based in the dynamic we had with family growing up. (Read more about that here)
–

Now is a time you can really see the deeper issues. So you can clear them and step into a better state for the new year and down the line!
I was guided to create a coaching program especially for this, so have a look here if you feel nudged to.
–
---
The Power Of Unconditional Love
For Twin Flames the holidays can be a wonderful, yet vulnerable time. Because the veil of illusion is down more than usual. It means it's easier to interact on the nonphysical planes.
If you're not with your Twin physically, take some time to go within and connect with them. Give them a "gift" energetically!
It's set to be a wonderful experience that will shift your "real life" connection too.
With Mars conjunct Chiron in Pisces there's an intense healing process going on with the Masculine polarity Twins, Aries natives and male persons.
It's likely old hurts are close to the surface, and triggering can happen.
Mars/Chiron are still in a trine to Venus – indicating unconscious emotional healing. And we see what has the most healing power, is love.
When "his" counterpart gives "her" love unconditionally, it has the power to completely heal "him".  Deep down "He" longs for her love, above all. For completion through unconditional acceptance.
–
---
Childhood Reasons Why Twin Flames Run…
There are issues with the Masculine Twin feeling rejected on a deeper level. If you're female, ask yourself, who was the first female who rejected him? And how is this playing out between you?
This is key right now. And it's likely the hurt could stem from a family member. Some men chase for short lived romance and partners "guaranteed" not to reject them, for this reason… 
Because if they open up they fear they'll be rejected again. (Read about Twin Flame Running, the key reasons and how to resolve it here)
Help your counterpart clear these root triggers in the past so he can close that cycle of repeating feelings of rejection.
Again, interacting with your Twin on the soul planes can be incredibly healing and help shift the connection into a state of love on the outside too.
–
---
Saying "No" To Love Yourself
If this time of year is busy for you, take some time out. Meditate. Take some quiet time for yourself.
You're allowed to say no to some invitations. If some people (family) bother you or trigger you, make sure you shield yourself and clear their energy away from yourself after you've seen them.
I've been doing this for years now and every year it gets easier. I feel less triggered by them. (Read about how I managed to do this here)
Remember your relatives are the people you chose to be born to. For lessons, for gifts.
So what might their souls still be pushing you to learn? To realize?
Spirit shows us it's likely to be this one key thing:
That you are so much more than what they told you you were. Because they could only see what they themselves perceived as possible.
Do you find it triggering to be around relatives or even think about them? These are the reasons. And the triggers are "messengers" trying to get you to resolve old wounds. But it can be tricky in the middle of negativity…
You'll find this session a "life saver" if you have a hard time during the holidays.
We connect you back to the higher dimensions, removing anchors and collective grids that have kept you locked into the old reality and the negative triggers…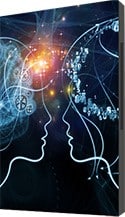 Click here learn more and download
–
---
What The Masculine Twin Has Been Longing For
So by confronting you with the 'old" idea of who you were, they trigger your system to resist. And this resistance is a message that your soul is telling you, it's not true!
You don't just have to play the cards you've been dealt!
(If you're ready to start "changing the game" and creating the life and love you've been longing for, click here)
Remember your Twin is likely to be dealing with these issues too. Your lives have developed with parallel themes.
For Unawakened Twins these triggers are set to be instrumental in awakening them one step further.
When they realize how not at home or how different they now feel… They gain awareness. They open up. Their perspective has changed just these last few years. They're closer to you now.
They're feeling a bit confused and vulnerable emotionally, unsure where the path is headed. And that's when it will help both you and them if you connect and show them – "I'm there for you no matter what."
When you say and show them "I understand. I love you with no pressure. I love you for who you ARE."
–
---
Reaching Out – FEELING The Message…
Soul to soul, you can say it as frankly as you want.
And in real life, you might want to just send a simple "Merry Christmas, hope you're well" or something else that simply lets them know you're there…
It will do more than you might think. They will FEEL the deeper message.
They will see you as a person who understands them and what they're going through, when their old friends and family likely don't.
And because you're not pressuring them, they'll feel like coming closer.
–
---
Twin Flames Reconnecting Over The Holidays
We actually see, spirit shows, many Twins reconnecting over the holidays. Especially those who come from the same town, deciding to meet up in person once more.
There is bonding and love renewed now.
They show us the holidays are a special time. There's a different energy around because people have made it so, for centuries. Miracles are more expected.
People feel closer to the divine. It's on their minds.
Now is a great time. You don't have to push for it. It will come to you, is spirit's message.
–
---
Why They're So Exhausted From Darkness…
There is a challenge with Lilith R conjunct Pluto at the week's end but it seems… to fade in the distance compared to you reconnecting in Love.
With Mars and Chiron joining in an exact conjunction Saturday, we again see what your Unawakened or Masculine Twin longs for deep down is unity, to be reconnected with the light the soul realms you both come from…
They've felt disconnected for so long and it's been exhausting for them.
And they feel, they sense that you connect them back. It's why the Twin connection is so frightening to them, but it's also irresistible.
It's what they long for most of all. The oneness of light and love they feel when they're with you. Unity of light.
(Watch a video here on this and more in "7 Amazing Things About The Twin Flame Connection")
–
---
11:11 Gateway Activating
Some are afraid of losing face as a "man" but the holidays again open up to allowing for more sensitivity socially… This is good for you. They feel more able to be open than at other times.
On December 27th Jupiter Semi-sextile Saturn echoes this – positive things can happen in "real life" this period. Higher dimensional "miracles" can "come into real life".
It's an exact of an ongoing tendency for the next few weeks and it's powerful but subtle.
Jupiter's high vibrational expansive energy is signalling from Sagittarius with powerful optimism and positivity… into Saturn in Capricorn's down-to-earth groundedness. And guess what?
Late this weekend, they activate a powerful 11:11 connection.
The two are signalling to each other from 11 degrees Sagittarius to 11 degrees Capricorn! 11:11 – a high indicator of Twin Flame progress for love in the physical.
–
---
Bridging Higher Dimensional Potential With "The Real World"
We have a highly beneficial motion of high ideals flowing into physical being.
Receiving good news about something you've been working on is likely now also. Either right before, during or right after the holidays.
Somehow you're set to be rewarded for what you've been putting effort into.
As both these major planetary forces are in their "home signs" this has potential to be life-changing! It's EXTRA potent, what's going on!
The biggest thing to keep in mind right now is, are you open to receiving the love and reunion you desire?
(Take this channeled quiz to get an answer)

Because ultimately a powerful transit can pass us by if our own system isn't in alignment. It doesn't matter if a gateway opens, with potential for positivity… If your own personal system is full of density and heaviness.
–
---
"As Within, So Without"
Because you won't be on that wavelength. You will literally "miss" its power.
Unfortunately, when we're on a downer or longing desperately but sadly for some outer event to come and rescue us, our whole system is wired to block it out.
When we're in fear, resentment or depression, we're out of reach to love!
Because in order to receive love, you have to be able to align with and vibrate at the frequency of love. (Watch a video here on how it works).
So to make the most of this period, do what you can to stay up! Cleanse your energy of heaviness. You'll find my guided methods for this here. Ask what you feel most drawn to, that's your system nudging you to what's to your highest good right now.
Do your own inner work. Face the shadows of fear, negative beliefs (do you expect Twin Flames to have a hard time?) and old hurts…
Clear them using effective metaphysical tools (it doesn't work to just hope and pray for things to go away).
This way, you can stay open to love and the "miracles" working to reach you.
–
---
How To Invite In "Twin Flame Miracles"
This has potential to be an amazing week for Twin Flames, but it could breeze by without major happenings if you choose to leave things up to chance.
For best results, ground into your power of light and uplift your personal vibration so you can match the highest potential of the energies around.
Love, made physical. Divine union here and now.
Clear your energies of triggers – to make sure you're open and ready. Then listen to your intuition about when and how to reach out to your counterpart – and take that risk! It's Christmas.
Tap into the gateway of unconditional love and reach out with a pure heart. It will carry you far.
And as always, I'm sending you love and light for your continued journey! <3
Cassady x
---
"I started with your free toolkit and immediately felt results so much that I had to get the Vibrational Alignment Program and wow! I've been doing it consistently and I love the energy clearings and exercises. I feel lighter and my twin and I are so much closer. Every day gets better and better. And since my vibration has become higher and higher, I'm attracting in wonderful opportunities and amazing abundance as well. I'm so grateful for your work, Cassady. Thank you!" "
– Jessica N. California, USA
Want more? Download the Free Twin Flame Help Kit to get info on the awakening code 11:11 and the Ascension process going on across the planet right now, plus a deep Alpha Level meditation to connect with your Twin Flame on the soul planes right now!
Or if you want to go deeper, resolve karmic debt and get to the bottom of Running and Separation struggles for good – have a look at my complete Vibrational Alignment Program for Twin Flames!