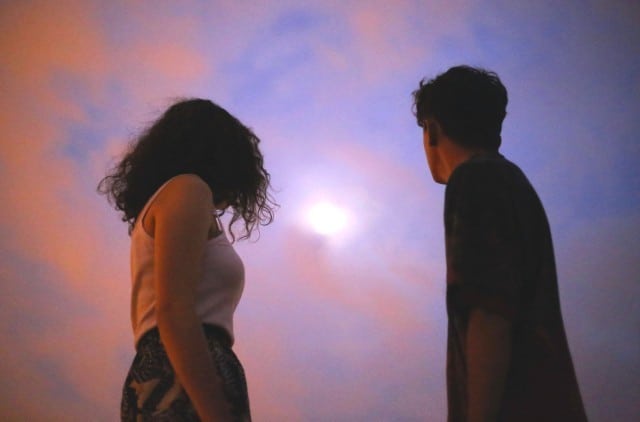 Wounds of Love Surface To Free Up The Future for Joy. Taking a Truthful Look at the Twin Flame Mirror – How Many Times Has Your Twin Flame Disappointed You? Plus, Energy Shifts In the Masculine Sex Drive…
Twin Flames and Lightworkers are sailing out into uncharted areas more and more as the year progresses – moving into new terrain to pave the way for Love and Twin Reunions in the physical.
Coming up in late September light waves are set to flood into the "house of marriage and relationships" – and the energies will open up for more support. In preparation, we're getting pushed to release whatever blocks and karmic negativity may get in the way.
It feels like the universe is playing tough lately, rattling Twin Flames to get to grips with the baggage so we're finally open to the love we came here for.
Remember that energy is everything – once your energies are in alignment, your connection flows smoothly and you're open to the Reunion/Harmony/Love. Twin Flame Running and separation and struggle are all indicators of energetic disruption.
The causes are old wounds, ancestral negative programming, collective entanglements and other low vibrational energies holding your frequencies low and in a state of imbalance.
To be able to benefit from the upcoming light waves, it's imperative to deal with the energetic baggage that's been blocking you and weighing you down.
I was asked to create the Vibrational Alignment Program for Twin Flames to help as many other Twins as possible reunite in love. You can also download my Free Help Kit for Twin Flames with a powerful energy cleanse tool to get you started on raising your vibration and clearing your chakras.
Have a look at the amazing experiences other Twins have had with my energy tools here.
Disappointments – "Reality" Getting in the Way
From 22nd-26th August Venus in Virgo is challenging and challenged by Chiron in Pisces – the indication is that deep wounds are brought up to heal, especially around issues of the male not living up to the Perfect Ideal. Disappointments due to "reality" taking effect.
Most of us had big dreams as children, and get disappointed as we go along. We learn to become "realistic" through repeated setbacks and others imparting their negative experiences to us – these issues are being highlighted now as a source of disruption between the Twin Flames.
This energy current is all about necessary adjustments being pushed for in Love and creating the future – old wounds have been clouding our vision and causing us to shy away from opening up and fully going for our dreams. And our expectations have been too rigid to allow for the new templates of Love the Twins are here for.
We're not here to repeat the human drama of romance, but to pave the way for unconditional unions of love.
To help with this, spirit recently channeled to me complete harmony clearing for the Twin Flame pair, to cleanse out sources of triggering and negativity between the Twins and importantly to unify your timelines and uplift you into the highest vibration and dimensional alignment possible at this time.
It includes a deep chakra cleanse for both Twins as well as shielding, cord cutting, downloading new light codes as well as unifying and uplifting your energy fields – so that your continued journey may unfold with as much ease and harmony as possible. Have a look here.
How Many Times Has Your Twin Flame Disappointed You?
To manifest your dreams and Reunite with your Twin, the patterns of expecting disappointment (from men, from women, from the world, from the universe/god, from yourself) have to be eradicated.
Otherwise you'll have an unconscious self fulfilling prophecy going on, manifesting disappointment every time. So how many times has your Twin Flame disappointed you? There's an indication of what you're working with…
Our Twin Flame is always a mirror showing back to us our own issues, blocks and wounds… It can feel heartbreaking but the key is to really honestly take a look at what the mirror reflects, so we can know ourselves within and resolve what being shown up. Only then can we truly move on in freedom.

Remember that letting past disappointments go now, it doesn't mean you have to give up on your dreams coming true for the future.
In fact, clearing the energy of past disappointments will open up your energy field to a new and higher vibration – to shift you out of that very cycle of negativity. It's how you can finally open up to receiving your "dreams".
Masculine Twins' Souls Rising – From Sex to Love
On the same day Mars in Sagittarius conjuncts Saturn in the same sign – this can be a heavy one. The upside of Saturnine energies is concentration, focus, ability to manage, while the downside is disillusionment, disappointment, hardship, tendency to depression.
There is a sense of the masculine being "brought down to earth" now, sometimes by force. A reminder of his true responsibilities – as the Twins are the same original consciousness divided, all our actions/thoughts/feelings have repercussions for each other.
Mars is the ruler of physical sex drive (not love) – when he is right here with Saturn in Sagittarius this clearly deals with a firm cooling touch and reining in the masculine sex drive and archetypal adventurousness. Saturn says "enough is enough". Things are set to change from now on.
A lot of the baggage dealt with in the masculine collective fields during this spring's Mars Retrograde is allowing for this shift to happen.
The Masculine Twin's inner situation is different now from just six months ago. The soul is in the driver's seat and the soul is eager for Love, not just sex.
Unconditional Love deals with love no matter what, but it seems the balance of the universe is now very sternly calling for an end to the "party" mentality of the past and for the masculine energy polarity to focus, to remember what's at stake.
Many Sleeper Twins seem to be dealing with sexual confusion under the surface at these times – questioning previous habits and values… There are big shifts happening.
(Keep in mind that some females have a predominance of masculine energy, and some males have a predominance of feminine energy – however, all males in physical incarnation are tied into the collective masculine energy fields.)
How Is Your Garden Growing?
As always Saturn deals with karma, and now he's moving direct again he brings a warning for Twin Flames to be mindful of what signals we're sending out and what manifestations we're often unconsciously working on. 
Thoughts become things. Make sure you're "planting flowers", not "weeds", otherwise your "garden" might not look the way you'd like it to later down the line. ?To read more about "Twin Flame Lessons" and why karma can be such a problem for manifesting harmony on the Twin journey, have a look at this article.
I created a guided Visualization track specially designed for the Twin journey to make it as easy as possible to align with and manifest positivity and harmony on a daily basis. You can have a look at that here.

Lightness and Optimism in Love

Happily, we end the month on a potential high note as Venus and Jupiter – the two most beneficent energies in the solar system – join together on their way out of Virgo around August 25th-29th.
This is set to feel pleasant and happy – the convergence of two high vibrational, graceful energies propelling us forward on our journey and helping us rising up above any heaviness. Helping us to see the bright side no matter what the situation might be for you right now.
Expect to feel lighter and more optimistic around this time, and be aware that the Universe might be bringing you "gifts" – pleasant encounters, answers to prayers.
There is a sense of opening up and solutions arriving to help you up to the next level.
To get the most benefit of these positive energies, make sure you're in alignment – the higher your own vibration, the more you'll be able to benefit from this current of energies.
Until next time, I'm sending you love and light for your continued journey! <3

Cassady x
Want more? Download my Free Twin Flame Help Kit to get info on 11:11 and the Ascension process going on across the planet right now, a deep Alpha Level meditation to connect with your Twin Flame on the soul planes, and a powerful energy cleanse tool to start raising your vibration right now
And if you want to take the bull by the horns and begin deeply healing and shifting your energy Twin connection, have a look here for more info on my tailored program for Twin Flames – the methods that got my Twin and I to union within 18 months of our first encounter.
Do you want more articles about Twin Flames in your inbox?
[grwebform url="http://app.getresponse.com/view_webform.js?wid=10909003&u=PogO" center="on" center_margin="200″/]