Solar Eclipse Paves Way For Change – Finding The Key To The Lock. Lion's Gate And Healing The Masculine Paradigm…
–
Before we start today's forecast I have a message:
Make sure you download my Free Twin Flame Help Kit if you haven't already!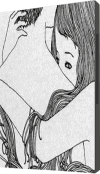 Contains:
1) Energy Cleanse Audio
2) Guided Meditation to Connect with Your Twin Flame Soul to Soul
3) Book on the Runner/Chaser Phenomenon
4) A Special Channeled Message for Twin Flames About 11:11 and Ascension.
–
---
Retrograde Season – Feeling Stymied?
We're still in Retrograde Season, and this colors the cosmic energies and the collective powerfully. Mars, Pluto, Saturn, Neptune, Chiron and Mercury are all moving "backwards".
Signalling that we are being called to go within in terms of straightening out our inner motivations and situations in the realms of:
1) action/the Masculine, 2) power/sexuality/secrets/death and rebirth, 3) manifestation and achievement, 4) spirituality and unity, 5) healing and 6) communication and ideas…
The outer situation might feel stymied and blocked in several areas of life right now, but there is a deeper cosmic wisdom to this, to untangle negativity and uplift our functioning.
So that when the planets begin moving direct we are aligned with a higher state!
–
---
Past Love Returning In Some Form
A key indication in these areas is also revisiting the past.
With Pluto and Mercury moving retrograde, there's a high likelihood of re-considering an ex or a past relationship connection, or them showing up in your life again somehow. Even meeting someone who reminds you of the old mate…

"Rebirth" of a "dead" relationship or situation.
It could also be happening with flare-ups of old wounds in terms of ego… Or even mistakes shown up in work you thought you were already done with – some underlying flaw showing up that you're now required to fix.
Don't worry, if something like this shows up it's not to "punish" you so try to stay as detached as you can and be neutral about it.
Write down pros and cons, assess things without being so emotionally involved. Even if it's an ex partner who shows up.
Stay cool, because you might change your mind (emotions) later on down the line.
Best to stay logical now. Logic won't change but your emotions likely will.
–
---
Inner Fears Of The Masculine
With the Sun in Leo aligned exactly with the asteroid Pallas at the beginning of the week, we see there is no need to fear. There's a sense that a powerful aspect of the Divine Feminine is overseeing or guiding what is going on.
There is a firm hand "steering the ship" so to speak.
With an opposition between these two and Mars R in Aquarius, we sense the Masculine Twin being prodded, shaken up a bit, to get him to question his situation and himself above all.
He is set to be feeling insecurities rising, doubts about the future and himself and may be irritable or easily angered.
Really, he's dealing with an inner sadness based in the human belief that a man must be "perfect", strong, stoic. Because the truth is he is not (and neither is any other man).
Most men deny their emotions to an extent, and live with the burden of feeling that they have no one to turn to, no one to open up to.
Because the message they are given by society since birth is, that they are only loved when they are strong.
For most males, love is withdrawn when they show "weakness" – crying, doubt, insecurity.
Even in adult relationships, men feel pushed to not show weakness. Many women are merciless with their male counterpart in this regard.
–
---
How Would It Feel To Be Completely Alone With Your Emotions?
Not being able to be open about their fears and innermost feelings, is an incredibly heavy burden for males to bear and causes many psychological complexes, we're shown.
This inner situation causes a pressure cooker complex where their unexpressed emotions get pushed out in unrelated situations.
It can cause meanness, power complexes, acting out to get validation through sexuality, addictions… The deeper truth is, he feels utterly alone deep down.
Like he is bearing a terrible secret that he can't share with anyone.
Namely, that he's not invincible the way he's told he's "supposed" to be. Ashamed that he isn't "good enough" for his counterpart because of this.
And know that we're dealing with very subtle messages fed to the masculine and male persons since early childhood.
(To help your Masculine Twin with this – clearing out negative ancestral programming of suppression and more, in alignment with his free will, have a look here)

–
---
Reasons For Twin Flames To Run
We see, even the feminine Twin has had no idea of this. She's been so busy with her own problems and issues within the connection. She didn't realize the pain her counterpart was in.
But we're shown this is the crux of so many Twin Flames' conflict and problems.
When the counterparts come together, the Masculine or male Twin instinctively feels those repressed emotions coming to the surface – all the insecurities, all the pain.
And it's terrifying to him. Because he's been "programmed" with the belief that it's unacceptable to feel that way.
Especially in front of his counterpart.
(Note here how damaging traditional new age ideas of the divine king and queen can be – because it builds on this idea that both parties must be this perfect ideal of old fashioned masculinity or femininity – read more about that here).
–
---
Compassion And Healing
This week, we're being pushed to open up to a new version of masculinity.
To heal the human condition. For Twin Flames to be able to reunite.
We must accept that the male person or masculine is as whole and varied and full of both love and darkness as the feminine. We must see them as a whole person.
Ourselves mirrored.
There's a real wakeup call going on right now. About how much we as a society are hurting each other by denying one gender the right to have feelings, to show weakness.
The right to lean on others for support. The right to be vulnerable.
–
---
What :The 8/8 Lion's Gate" Is All About
You'll read a lot in social media about the "lion's gate" happening on 8/8. The focus is on guiding us into more heart centered living.
The cosmic message is clear on what the themes are right now – happening directly opposite Mars retrograde in Aquarius.
We're dealing with this incredible pain built up in the contrast between ideal and reality. And the focus right now is on the Masculine.
(Read more here about what the Divine Masculine really is all about).
Leo is the sign of kings and queens, ideals, romance, "royalty". But the truth is, we can imprison someone in ideals.
We're being pushed to open up to a reality where each person has room to be themselves in their wholeness.
And right now the focus is on the male or Masculine persons – to lessen the pressure, to open up to forgiveness, to release all the expectations and the stereotypes pushed onto them.
Because the way things have been, many have acted out their inner pain in hurtful ways both on an individual and a collective level. Just look at human culture for the last few hundred years.
Spirit shows us, hurt towards their counterpart often comes from this inner pain. (Read more here in "The Real Reason Why Your Twin Flame Hurt You")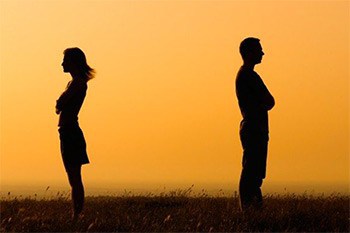 –
---
Venus Moves Into The House Of Relationships
On this same day, 6th August, Venus enters Libra and sets the theme for the coming month – leading into the retrograde period this planet is set to have later.
We're entering into a state of seeking and reaching for harmony.
And we are being asked to remember that love exists in harmony. Love cannot exist where there is blame, conflict, judgment.
Remember that with your Twin Flame, you are dealing with your *other self*, a vulnerable being who's dealing with experiencing life in all its complexities and ups and downs, with their own baggage and challenges.
Have compassion for them right now. Remove the distance caused by judgment, to open up to love both within and without.
You'll remember from before how judgments and blame "create" separation between Twin Flames.
Read more here about "5 Secret Underlying Reasons Reunion Might Be Eluding You."
–
---
Love Programming Re-Evaluated
Come 7th August, Tuesday, yet another planet goes retrograde! As Uranus turns to "move backward" – change goes inward.
Sitting in Taurus for the first time in over half a century, we're dealing with upgrading love, partnerships and the heart chakra.
Old programming regarding attachments learned in childhood (read more about that here), are being triggered so we can clear them (remember they don't just "go away" you have to delete the frequency consciously).
Spirit shows us, insecurity around abandonment complexes, not feeling recognized or loved for who we truly are deep down are likely to come up over the next few months.
The purpose is to clear out of the way anything that's kept you from being fully free to live with an open heart.
Such as old pain and negativity you "learned' or took on in childhood.
–
---
Hidden Resources Brought To Light
If you can do your own inner work voluntarily, you'll notice getting through this time with a lot more ease. Without being triggered so much.
For a session where we upgrade, heal and cleanse your heart chakra, download the codes of unconditional love and importantly self love, go here.
After doing this work, you won't be so pushed by the cosmic energies to "learn lessons the hard way" in love.
Other themes to this coming few months are – you discover you were your own best resource and rescuer all along.
Hidden resources become revealed and highlighted. Seeing your own beauty from a different perspective. Appreciating your own uniqueness.
(Read more about this here in: "Why Should Never Compare Your Journey To Anyone Else's")
–
---
Solar Eclipse – Illumination Of Self
On 11th August we're onto the week's big headline, the solar eclipse in Leo.
Eclipses function to clear out the old to make way for the new – this year we have 5 eclipses, instead of the usual 4, indicating a year for major changes.
To read more about the eclipses and this year's shifts, sign up to download the complete 2018 energy forecast for Twin Flames for Free here [grwebform url="http://app.getresponse.com/view_webform.js?wid=10909003&u=PogO" center="on" center_margin="200″/].
The eclipse gateway is open approximately 2-3 days before and after the actual event. Beforehand, negativity tends to build up to be released at the peak of the gateway.
Headaches and tension in the body is not uncommon during heavy cosmic events
So be mindful of yourself and what you react to right now.
Shield yourself, connect to the light and do what you can to stay up and out of the way of the collective chaotic energies rising up to be released.
Your Twin Flame might also be reacting to collective material right now – to protect the two of you and help you get the most of the incoming light rather than being dragged down by others' negativity, have a look here.

In the Complete Harmony Healing we go through chakra cleanse, cutting negative cords, shielding and more for you as a PAIR. Click here to learn more and download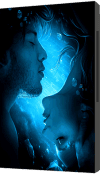 –
---
It's All About…
This is a partial eclipse, and is not triggering as many planetary interactions as previous and coming eclipses.
Spirit shows us, it's all about self, in centering into our own inner truth above all.
Outer circumstances and issues being obscured so we can tap into our truth. There's a sense of a pause, getting breathing space away from the world.
We're shown, in all truth, your journey begins and ends with you!
You being the greatest, happiest, most whole and well-adjusted you you can be, has positive repercussions both for you and for everyone you come into contact with.
This eclipse in Leo shows us, that if each person was whole and balanced and self loving inside, the world would be a different and better place.
That the reason things are problematic not only on the world stage, but in our lives and relationships, is because of inner issues. Inner complexes and instabilities creating outer static, conflict, problems…
–
---
Lightworker Clarion Call
So the spotlight right now is on you. We're shown, the spiritual clarion call to us as lightworkers. As volunteers to life (read more about the Twin Flame mission here).
To remember: That the key and the crux to every single thing we experience, is SELF.
When we can be in inner wholeness, everything on the outside changes.
Remember that you are your master, you are your savior, you are your own sunshine. And when you dwell in this state, love is "inevitable".
Your Twin Flame is powerfully affected by the state you are in (watch a video on how this works here).
And I know, it's not necessarily the easiest thing to be whole and happy. In fact, most of us are set up for the opposite in life by our upbringing, media, other people…
But that really is what it's about right now. About getting the "inside" straight, to open up massively to a whole illumination of our lives and our love relationship.
I was guided to create a deep transformational program to help people with this – have a look at this video where I explain why so many Twin Flames and others are experiencing pain and struggle, and how to uplift into greater fulfillment and happiness.
–
---
The Giver Of Life – Sun/Leo
The Sun and Leo are all about self – the sun is the ruler of Leo and the sun is what gives life to everything living that exists on our planet.
The sun is the giver of life and light – showing us this symbolic connection to self as crucial to everything else.
For this Solar eclipse in Leo, spirit shows us the following image: Each person as the sun obscured by clouds. But that we can move the clouds away. That's what it's all about right now.
The only major planetary interaction with the Eclipse reinforces this message. A square to Jupiter tells us, don't seek the outside or expansion.
It's not about the outside right now. Go within! That's where all the answers, resources, solutions, keys to the locks are waiting.
Pallas in a close conjunction echoes this, saying – you are so much more knowledgeable, strong and capable than you've given yourself credit for.
It's not about other people, or outer situations, it's all about you!
Have a look at this article, which is very fitting for this time.

–
---
The Next Guided Step For You
Another message we're getting is, you already know the path forwards. You already know the next step to take. Think back or feel inside – it's clear to you.
Don't get distracted by the outside. Go with your knowing.
You've got it. You hold the key.
The next day, 12th August, Mars moves into Capricorn on his backwards journey through the Zodiac. Entering into a trine with Venus.
This shows us, there is a process of getting closer between the Twin Flames. There is increased closeness on the way in the physical reality but it could involve un-doing what's been done before.
–
---
Giving Love To Get Love
Right now the Masculine or male Twin seems terrified deep down. He feels out of his element, pushed into a vulnerability he's not used to confronting.
The purpose is to get him to open up to his emotions and thereby also love.
Send your Twin love and positivity, just know that when you hold high intentions for them you're powerfully affecting them. Be proud of the progress they are making behind the scenes.
Know that you came here together for this incredible journey through darkness and light. And that despite how things may have seemed on the surface, he is doing his part. He is experiencing this challenging transformation for the sake of love.
For you.
To show your support, to connect with his eternal soul self and be shown what's really going on right now, to join together – make sure you download my free guided meditation to connect with your twin soul to soul here.
–
---
This is set to be an incredible week full of positive developments on the inner plane. Remember to keep your focus set to the inner world, your own self.
Miracles can happen. Satori moments.
How is your soul showing you your true greatness right now? I can't wait to hear from you about this!
Comment below with your positive experiences. And as always, I'm sending you love and light for your continued journey <3

Cassady x
–
---
"I started with your free toolkit and immediately felt results so much that I had to get the Vibrational Alignment Program and wow! I've been doing it consistently and I love the energy clearings and exercises. I feel lighter and my twin and I are so much closer. Every day gets better and better. And since my vibration has become higher and higher, I'm attracting in wonderful opportunities and amazing abundance as well. I'm so grateful for your work, Cassady. Thank you!" "
– Jessica N. California, USA
Want more? Download the Free Twin Flame Help Kit to get info on the awakening code 11:11 and the Ascension process going on across the planet right now, plus a deep Alpha Level meditation to connect with your Twin Flame on the soul planes right now!
Or if you want to go deeper, resolve karmic debt and get to the bottom of Running and Separation struggles for good – have a look at the complete Vibrational Alignment Program for Twin Flames!