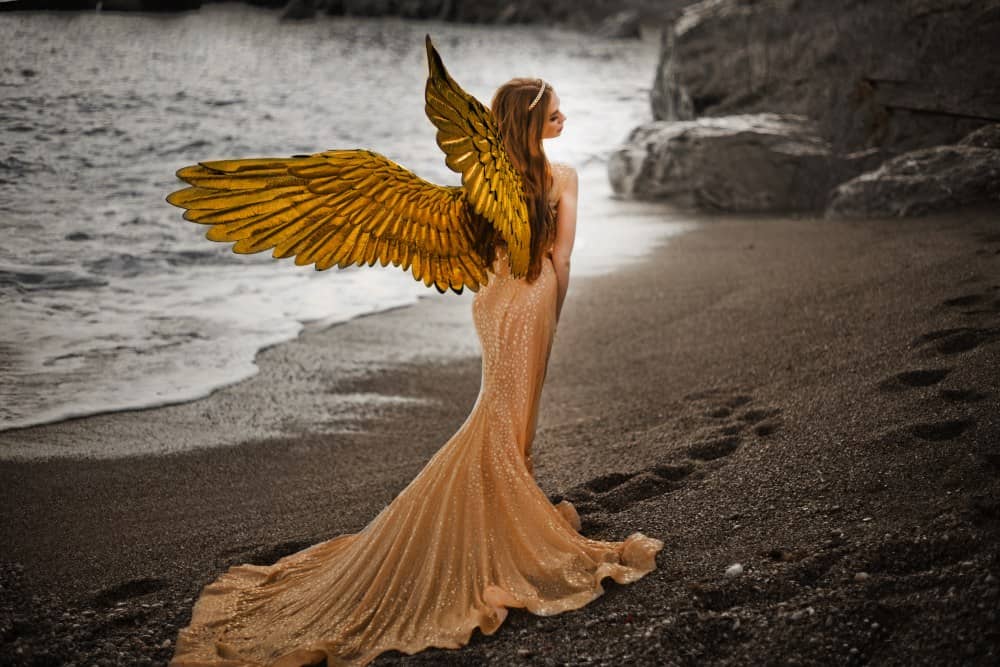 Powerful Solar Eclipse And Mercury Retrograde Ask You To Rethink Recent Events In Your Connection. Soul Messages Working To Come Through – What Did You Miss?
–
Welcome into a brand new week in the cosmic energies!
Highlights this week include: 
Powerful New Moon Eclipse on the Aries/Taurus cusp brings ruptures and sudden changes – to free you from what is not true to your soul.
Plus, Mercury goes Retrograde conjunct Uranus, asking you to rethink and reconsider much of what has happened recently.
Prepare for a confusing few weeks ahead, but clarity will reach you by late May.
Discover more below…
–
---
Your Twin Flame Breakthrough?
Before we start, I wanted to say thank you to everyone who's applied to be part of the next Twin Flame Soul Alchemy coaching group!
I am going through all your applications now, and you will hear back about your space within the next week.
There are so many beautiful souls in this journey, and I can't wait to guide you through positive transformation these coming 12 months! 
Here's to your Twin Flame breakthroughs xx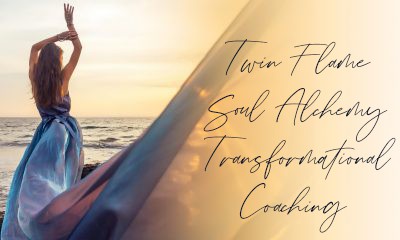 (And if you want to apply to participate in this high level quantum energy, laser coaching group work for Twin Flames, go here to submit your info – open until the end of the week)




Go here for the full info – and to see further feedback from previous Twin Flame coaching participants
–
---
Now Onto the Week Ahead:
We're headed into a powerful Eclipse gateway and simultaneous Mercury Retrograde, which is already building in pressure and unearthing deeper challenges.
This time won't likely be easy, but the transformative potential is immense. 
The most important thing to remember is, the universe and your higher self/Twin's higher self are working to help you.
Any hardships now, are in cosmic truth working to guide you and redirect you to your highest good. 
Take a deep breath, and let's look into it in more detail.
–
---
Results Of Lower Choices?
This is set to be a week with major guided changes working to reach through to you, in love and relationships.
It can bring difficulties… But pay attention!
Because whatever happens now is working to guide you away from any entanglements and results of lower choices (settling for less, not listening to your soul and your true purpose)…
And ultimately, the planets are re-directing you to what serves you better.
–
---
Eclipse Gateway
The first major cosmic event of the week, is the Solar New Moon Eclipse on the cusp between Aries and Taurus.
It happens on Tuesday/Wednesday, depending on where in the world you are.
The Eclipse gateway, is now open, lasting until late May. This first Solar eclipse is above all about dispelling illusions about yourself and your capability.
It may bring immense tests, to show you your true strength and push you to choose YOURSELF first of all. You may feel like things are hitting a breaking point.
–
---
Your Highest Good
The purpose is to get you to truly decide and align with what serves YOU, and YOUR highest potential for this lifetime.
No more limiting yourself or talking yourself down, or dealing with people or things that influence you to lessen your power.
(Even if that's been your Twin Soul… If so, their higher self is waiting for you to alchemise your OWN inner unity first by choosing your own well-being and prioritising your divine path now. Then, the rest can follow)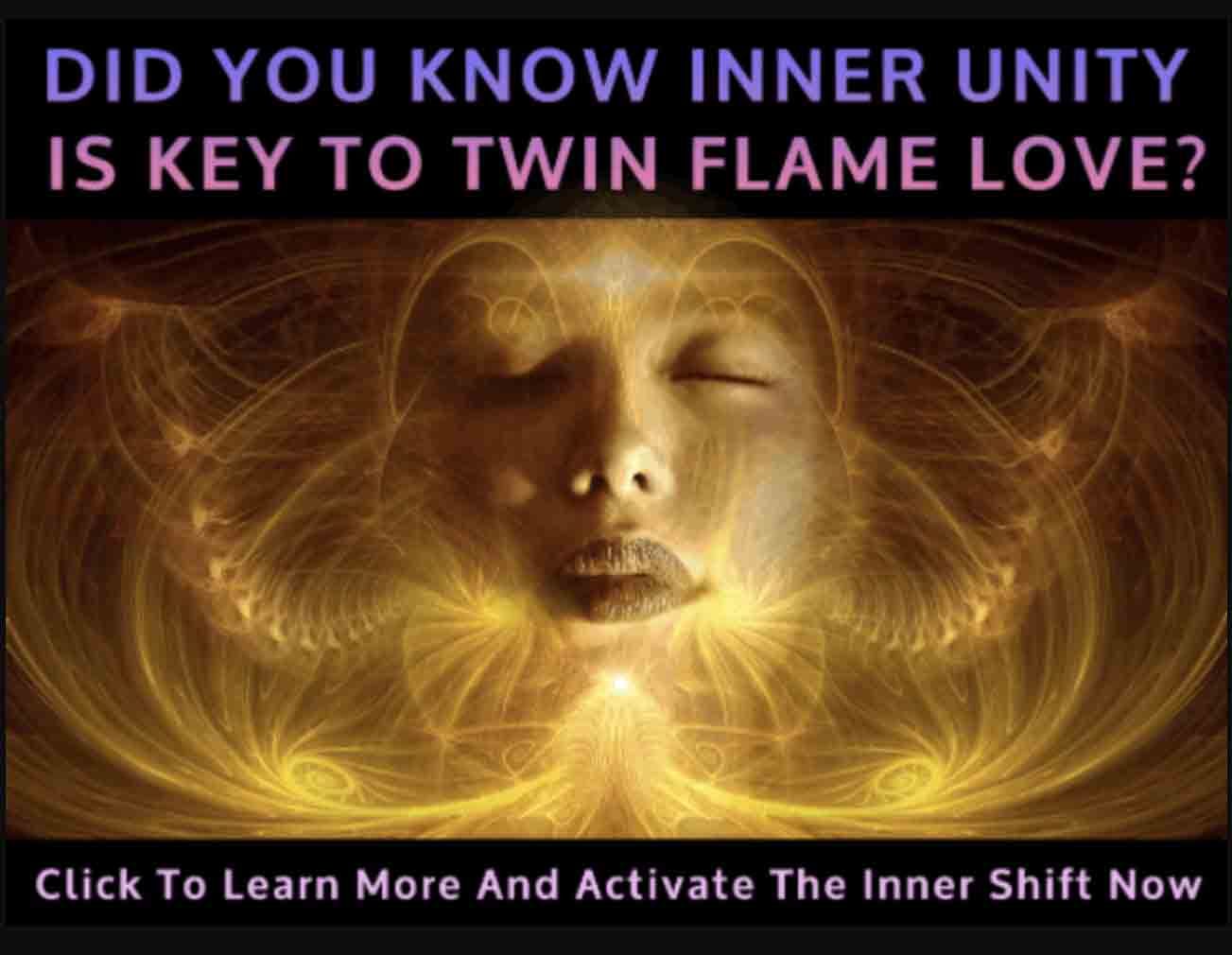 –
---
The Nexus Of Your Twin Flame Bond
The gift from Aries/Taurus is the ability to set STRONG boundaries, even if you have not done so in the past.
People may call you "stubborn" or "selfish" this week. But truly, it's the universe guiding you to PROTECT your unique potential and your own world.
Because your journey begins and ends with you, spirit points out. You are the nexus of your world.
If YOU are not well or aligned within, everything else unfortunately tends to distort…
–
---
The Cusp Of Self/Other
The solar eclipse also deals with the Aries/Taurus bridge between individual and partnership, between self and other.
So it signals an immense, and likely sudden, new beginning in terms of your love connection… and above all how you APPROACH partnership.
This is the most intense new beginning we have had in the cosmic energies in 2023, and it's a time to release the past and allow yourself to open to a new and higher beginning.
Being brave, and releasing what you had gotten attached to, so what truly serves you can show up.
–
---
Heart Guidance 
With Taurus being an earth sign, there is a strong emphasis on physical touch, sensuality, and stability.
Above all, you are being guided to TRUE soul love. Your heart's highest match.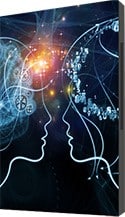 (And if your Twin is not yet in that state in the physical, don't fear because they will and can work with you in reaching higher if you enlist their soul – I take you through this here)
–
---
Karmic Attachments
Truly, this is the opening to three weeks of intensive shifts – both in the Twin Flame connection and in life in general.
We have Saturn in Pisces sextile North Node in Taurus, which also ties in the Eclipse.
It indicates that this eclipse deals with Karma and past life attachments, soul contracts and other "non current life" aspects of the Twin Flame connection.
You may find yourself reevaluating your relationships or noticing that you are being asked to release outworn connections, work situations and life circumstances.
For best results, deal with the karma and contracts, so the outer situation can shift with ease.
–
---
Graduation For A New Chapter
It is time for a major new chapter, "says" Saturn. On some level, you have "graduated" out of cycles from the past and are ready for a higher chapter.
We also have a square between the Sun/Eclipse and Pluto in Aquarius: This is a challenging aspect, that can bring power struggles and control issues to the surface.
Unfortunately Saturn and Pluto's involvement signals that this Eclipse will bring feelings of "impossible" obstacles or of being unsupported – by your Twin, other people or even the Universe.
–
---
Triggered? It's For A Reason
The reason things feel challenged, is that old karma is being triggered, so you can clear it.
The lesson you are being shown, is to embrace your own power.
Even if it feels challenging, or like it's a terrible idea that difficult things show up – "Why would anyone wish hardship on me?", we may think – you WILL grow from it.
And your soul chose this for a reason. It's a part of the process of helping you reach into more of your power.
And you CAN make the process easier and smoother, even in the "lesson learning" – it doesn't have to be a struggle.
I'll help you with this process so you can shift higher, and open to harmony more quickly and easily – go here to find out more. 
–
---
Misunderstandings
Friday, Mercury goes retrograde, conjunct Uranus, which is a rare event.
It shows us that things are not clear right now – and you're being asked to re-evaluate your relationships.
In particular, be open to rethinking and reconsidering what has been going on in your connection, because likelihood is you have missed or misunderstood aspects of what you think you know.
In a few weeks, after the Lunar Eclipse and Mercury turns direct, you'll have clarity about what and who the universe is pushing you to release out of your life. 
–
---
Re-Presenting Guidance
When Mercury goes retrograde action on May 21st, it is a classic indicator of communication challenges but also of getting to take a second look at any old information and clearing up any past misunderstandings…
It could also be that you are being re-presented with guidance or information you have missed, or didn't fully take in over recent months.
This particularly deals with the period since January 2023, which is when Mercury last was retrograde.
–
---
Rethinking The Connection
It's highly likely that something you thought was a problem, turns out to be a misunderstanding.
Or that you have not fully understood the purpose or guidance of something. 
Keep this in mind in your Twin Flame connection – when we have that close and intense a connection with another person, we often get challenged to rethink things from a different perspective.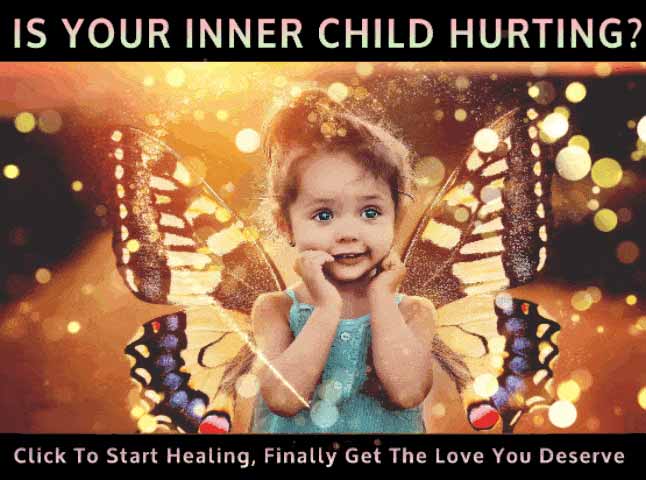 –
---
Insights About The Masculine Twin
As Mercury sextiles Mars on its way back into Aries, it gives us important insights about the Masculine Twin. Aries is the "home" of Mars and the Masculine.
Mars is currently moving through Cancer, ruled by the mother/creative archetype of the Feminine, the home of the Moon and emotions.
It signals that there are "corrective" communications or straightening out of communication happening, regarding the Masculine Twin.
–
---
True Love?
They are also being guided back to their true soul blueprint, and out of any emotional entanglements that have blocked them from pursuing their highest.
In particular, the Twin Flame connection of true love.
Spirit shows us, they may have sought others, out of a "desire to be taken care of", which signals inner child issues and that they have carried a lot of fear.
–
---
11:11 Soul Knowing
Above all, that they have not remembered who they truly ARE as a soul.
They are on their side of the connection being "un-wound" out of these entanglements more and more, and guided within to understand more about their own truth.
To help them in this process, I strongly recommend reading this article and about the accompanying process.
–
---
Eclipse Gateway
This spring is a time for immense changes, that you will look back on later and understand with more clarity.
For best results, be willing to release anything you had gotten stuck with.
Allow the cosmic wisdom of what is beyond your mental understanding, to flow you forward.
The April-May Eclipse gateway is strongly working to shift you higher, but it requires for you to clear anything that has kept you stuck.
–
---
Pressure Mounts
It can get pressured and feel difficult to accept HOW this happens, and which detours you may be taken on, but the universe truly IS working to bring you to your highest joy and love.
There is a higher wisdom at work right now and for these coming weeks.
    Remember this: When you came here, you already had a plan. Inside you, there's a "soul blueprint" for how you can come together.
    It's unique to you.
Tune in to your soul. It is your compass for the journey.
–
As always, I'm sending you love and light for your continued journey <3
Cassady x
–
---
–
If you long to:
Be able to trust your partner and know they are there for you
Feel that they appreciate and love you
Know and experience that they want the connection as much as you do
Feel that you are a TEAM together in life
… I'd love to help you shift into a higher expression of your Twin Flame journey! You can get direct support from me within the Gold Coaching group program. Find out more here.