Heavyweight Planets Bring Tough Love For The Collective, To Re-Align With "Destiny"… But, Your Twin's Higher Self Brings Help From Within. Get Ready For Major Shifts!
Welcome into a brand new week in the cosmic energies!
Highlights this week include: 

Major shifts happening from the "inside out", and guidance working to reach you for the Twin Flame path for the next chapter of unity…
Plus, Eclipse season brewing, building to massive and sudden changes over the next month. Are you ready?
Discover more below!
–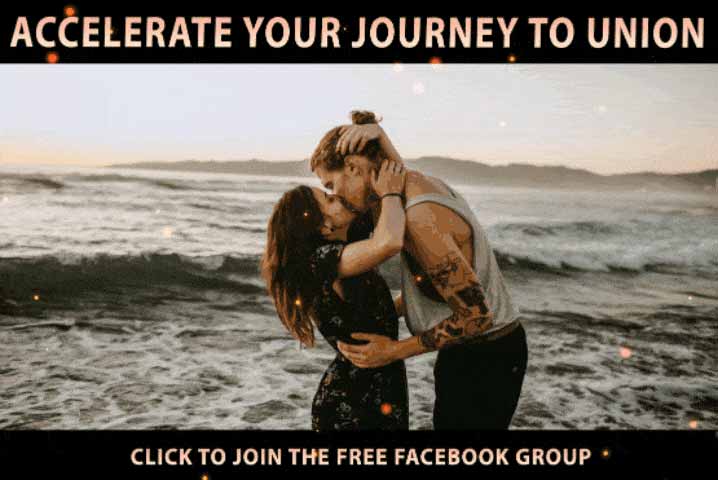 –
---
"Fated" Steps Being Shown
 Expect a strong focus on love and relationships this week. It can bring challenges from within, as old wounds are stirred up…
But there are also "fated" steps being shown up for your Twin Flame connection and the future of your union if you tune in and open to soul wisdom…

Several themes are still active from last week, including Jupiter/Sun conjunct Chiron, and Juno conjunct Uranus.
This means that the process of balancing between our inner world, and the "outer" Twin Soul connection, is strongly affecting our situation.
–
---
Above all, old wounds are triggered. You may feel vulnerable, lacking in confidence or like you're questioning yourself more than usual.
You may even be finding it hard to believe in good things ahead – especially for your Twin Flame connection.
Why is this happening?
Jupiter, the Sun and Chiron are together stirring up early life wounding around unworthiness – so you can open up to your highest love potential.
Ultimately, the blissful Twin Flame union bond that really does exist for you – once you are able to align and open up!
(Check where you're at with this here, in my guided Twin Flame questionnaire)
–
---
The Inner Child 
Dealing with Inner Child wounding is a powerful way to unlock your path to love – especially right now!
Spirit's comment is, remember that when YOU heal YOUR inner wounds, you shift the whole dynamic between you and your Twin (and other people in your life)!
Because your energy will draw out a different side of them and your shared interactions.
Many Twin Flames experience their runner unexpectedly returning after they themselves heal inner wounding or clear blocks – this is why!
(See real life examples of how this works here).
–
---
Twin Flame Connection Surprises
Due to Juno conjunct Uranus, you may also be experiencing surprising shifts, activations or turns of events in your Twin Flame connection.
The path seems to be changing, or you may feel unsure about what the right steps are ahead.
Do your best to relax and release worry.
Spirit says, the only thing you really need to do is align with the highest vibration you can – within yourself – and everything will work out from there. 
You don't have to control or try to figure out the "outside" – it will blossom and become clear and harmonious, once you align and step into your own highest frequency.
For help with this, use the Twin Flame Oneness Code Activation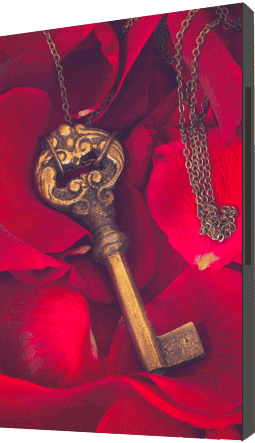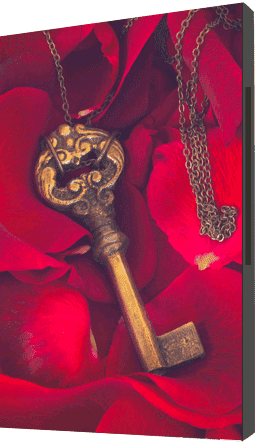 "WOW! This felt like the answer to my prayers! I've been noticing so many signs and it just feels like everything is aligning! Thank you thank you!!!! – Cheyanne W.
"I have done it 2 weekends in a row now and it has truly made a huge difference…me and my Twin are laughing together again…we had been arguing for so long…now I feel there is new fresh energy running through my body and I feel like I'm floating on air…thank you so much…" – Diane (via Disqus)

(Learn more and access the session here)
–
---
Feeling Impatient?
We also have some challenges involving Saturn right now.
We see that you may be feeling very impatient…
But the cosmic flow shows that there are elements, or deeper understanding, that needs to show up before things can move forward the way you're wanting.
You are maturing emotionally, and gaining more insight into your own inner world, power and loveability.
Again, the INNER shift is what will open to more positive developments and the higher path you are wanting. 
Energy and alignment is everything.
–
---
Did You Get Their Messages?
Over the last week, Mercury in Taurus conjunct the North Node has also brought communication and insights regarding your soul purpose and guided path forward…
Very likely, your Twin's higher self has been communicating with you about this – either through signs, dreams and symbols, or direct messages.
If you think back, you have also noticed elements of "fate" and synchronistic experiences lately, as though you are being guided together or to your higher purpose.
To go deeper into this work, have a look here for a chance to be part of the next Twin Flame group I support and work with personally.

–
---
False Masks Of Self?
We also have some significant and powerful transits affecting Venus and the Feminine Twin this week.
With a Square to Saturn in Pisces, and a trine to Pluto in Aquarius, it signals major transformations happening.
On the one hand we are being supported to evolve into our highest self, and to detox from and release any "false masks" and old "learned ego identities"…
–
---
"Not So Fast!"
But we don't seem particularly happy about this. Of course, we would rather race forward into everything working out NOW…
But Saturn in a Square signals opposition and challenges. "Not so fast", says the planet, who is the lord of karma and master of time.
Yet again, it's about getting our inner world aligned and whole.
Saturn's challenge means that the Twin Flame collective is being asked to deal with past life soul contracts, outsider attachments and other deeper unconscious blocks to unity.
–
---
Have You Noticed This?
And it's not something we can gloss over or rush past with wishful thinking, "says" Saturn.
We have to consciously address the issues and cut the cords, end the soul contracts with our true higher will, in a way that truly and fully dissolves the agreement.
(Not rushing to it with our "ego" mind)
Then, our path opens. Then, the next Twin Flame chapter can be unleashed.
If you would like help with this process, to identify past life karma, lower soul contracts, outsider attachments (and what has allowed them to stay in place) – go here. I take you through it here.
–
---
No Shortcuts
Saturn's challenge may bring frustrations to your love life, particularly related to commitment – he tends to trigger obstacles or limitations standing in the way of your ideal love union.
This is not a time for taking shortcuts or cutting corners. Make sure you work through past wounds with your Twin Flame – or guided by their Higher Self.
If you pay attention, you may even notice your dreams showing up any of the karma or soul contracts you are needing to resolve.
Have you been dreaming about a past life situation?
Or suddenly dreaming about a person you used to be close friends with, or even an ex partner?
These are all signs that the connection needs to be cleared, to open to your Twin Flame union!
–
It is important to be kind and gentle with yourself during this time, as you may be feeling more vulnerable than usual.
This is an excellent time for exploring your inner world and gaining a greater understanding of your needs and desires in relationships – and your Twin's higher self is ready to help you!
To learn how to open up your connection to get reliable guidance and help from them every day, go here (class 2, 4 and 6).
They are always wanting to assist, and the amazing thing is that they already KNOW the steps you need to take toward your shared unity and joy!
–
---
Temporary Desires
While "challenging" Venus, Saturn also supports the North Node in Taurus and Mars in cancer.
This means that overall soul path and chosen themes for this lifetime are being supported, and yet temporary desires will likely feel more blocked. 
You may notice this push and pull between your SOUL's choices and your "ego will" (your current self's preferences and wishes).
This also goes for your counterpart.
–
---
A Fated Period…
Even though we likely feel challenged right now, it's for a good reason.
We ARE being guided to our desires come to fruition, but it may happen in roundabout ways…
Or we may be pushed to learn or evolve in deeper ways before we are considered truly "ready", from the soul perspective. 
We are in a heightened period of "fated" soul relationships, but it may feel confusing and you may be unsure of the path ahead as your soul works to FIRST push you away from non serving situations…
–
---
Busier Social Life!
Also this week, Venus and Vesta (asteroid of the home and hearth), both enter Gemini.
Venus in Gemini tends to bring busier social interactions, and increased communication.
But with Mars in Cancer, you may feel that the Masculine Twin is slow and introspective, and doesn't seem so eager to get involved.
They WILL express through dreams and intuition more than usual, however, so make sure you pay attention!
–
---
Themes Of Duality…
Venus in Gemini brings themes of duality, balancing and seeking harmony.
It reminds us that the Twin Flame connection is all about this dual process.
Like the nexus of the scales – when the energies are aligned, the connection flows and the hearts are open.
That's when the connection is at its most open and positive: mentally, emotionally, energetically, telepathically, sexually…
    When the Twins are out of alignment, the connection distorts and "breaks up" – literally and metaphorically.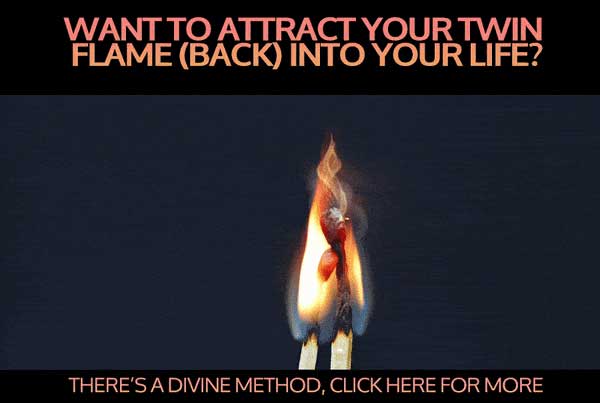 –
---
Themes Of Balance
On the Twin Flame journey, we are over the next month facing these themes:
Seeking harmony and balance between head and heart, action and inaction, Masculine and Feminine, the higher and "lower" realms.    
A key will be to communicate openly and honestly with your Twin, in order to ground more security in your connection.
–
---
Getting "Real"
Above all, this week is about getting "real" with yourself.
If you are willing and open to face your own inner shadows and work to heal, you'll experience major progress this week…
But if you've been running from YOURSELF, you may feel challenged.
–
---
Did You Forget This?
The Twin Flame mirror may feel tough right now, but it's working to help you unite with YOURSELF above all.
That's the key to unity. To your own personal "heaven on earth".
As Rumi said:
"Your task is not to seek for love, but merely to seek and find all the barriers within yourself that you have built against it."
Next week, we have a powerful eclipse set to shake things up considerably yet again.
Take a deep breath, and remember that you've got this!
–
Until next week, I'm sending you love and light for your continued journey <3 
Cassady x
–
–
---
Ready to get the high level support you need on your Twin Flame journey?
Start shifting your connection into harmony and accelerate your journey to Union, with the powerful 12-month Twin Flame Gold Coaching and Quantum Energy Healing!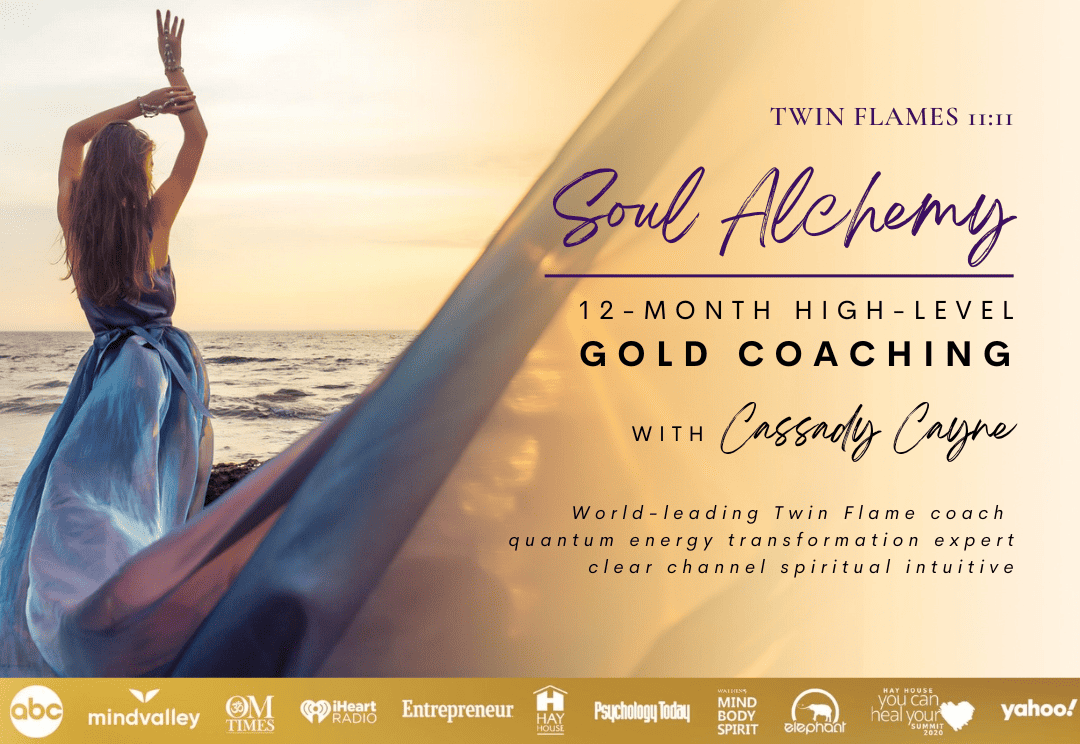 We cover subjects including:
*Releasing the matrix: Why so much Twin Flame info will keep you stuck in lower levels of karmic suffering, and how to "hack" your journey to a higher state
*Manifestation and the Laws of the Universe for Twin Flames
*Embodying inner wholeness on all levels, to magnetize 3D physical Reunion
*Releasing lower soul contracts to end disruptions and karmic involvements
*Your Twin Flame guidance team and how to receive reliable divine assistance (plus, why negative consciousness works to derail Twins from reuniting, and how to resolve it)
*Twin Flame Feminine/Masculine Union: Toxic vs divine templates
*Dimensionally and how to navigate into the quantum miracle field
*Timeline warp jumping, to cut through delays and frustration and show up unity NOW
And SO much more…
(Go here to submit your application for the next group now!)