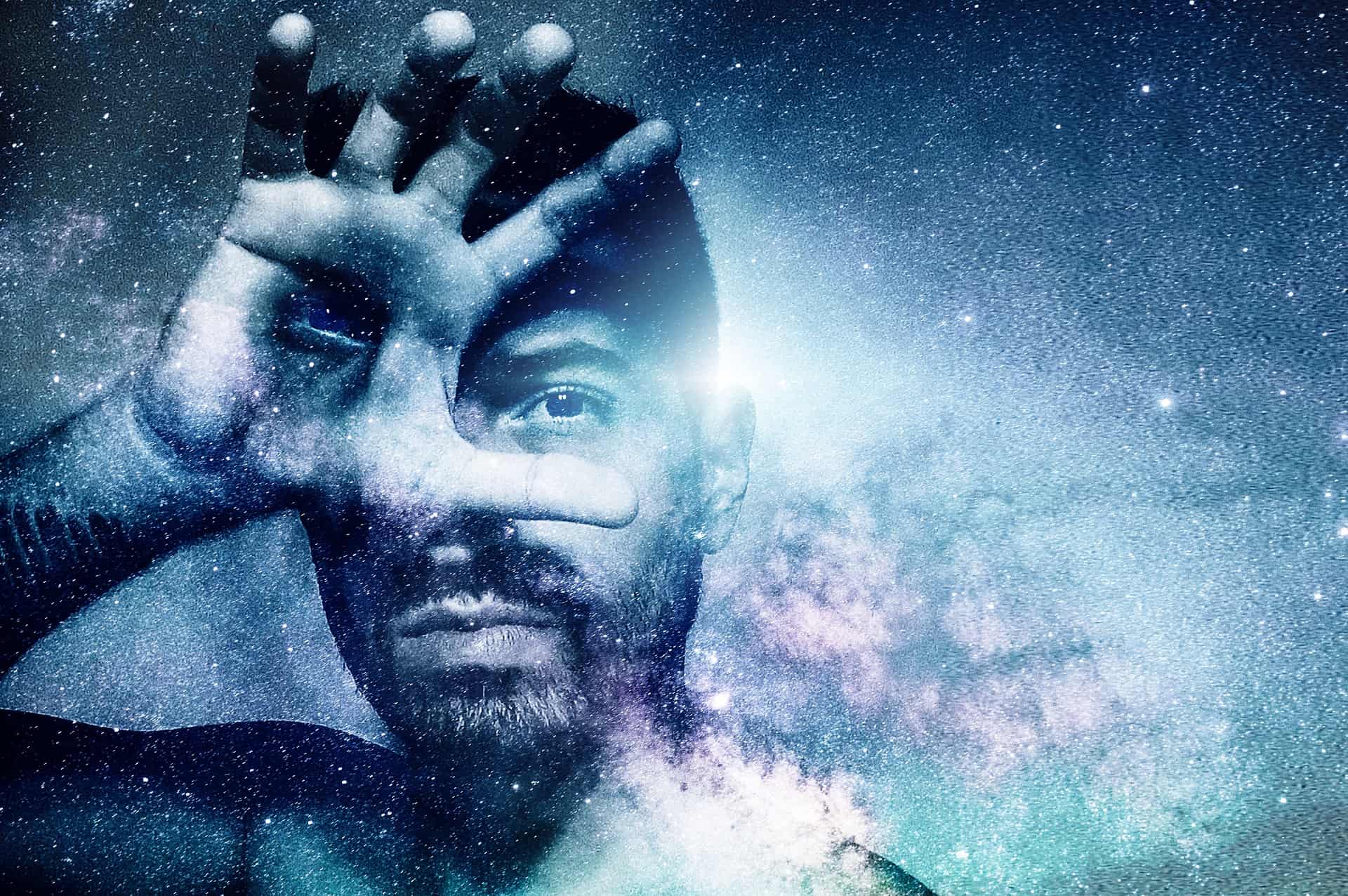 11/11 Gateway, Incoming "Downloads" Of Info And Miracles, Sowing The Seeds Of Future Unity. Plus, Soul Love In Focus As Preparations Intensify For 2022's "Second Reunions".
Welcome into a brand new week in the cosmic energies.
Highlights this week include:
Venus and Juno bring focus to soul love and preparation for "second Twin Flame reunions" in February 2022 continues. 
Uranus brings changes to love and relationships, breaking up stuckness… Plus, massive 11/11 gateway opening the path to powerful shifts.
Discover more below!
–
---
Deep Spiritual Reunion Preparation
This is set to be a week with a deeper spiritual process happening on the almost unnoticed background/unconscious level.
It's still a part of the preparation for the upcoming "second reunions" with Mars and Venus joining in a rare conjunction for the second time in less than a year in February 2022. 
With three planets in Scorpio all supported by Neptune retrograde, we see that healing and recalibrating between the Twins is encouraged now on the deep unconscious level and perhaps without fully noticing it.
–
---
Confusion, Designed For "Secret" Healing
If you seem to feel or think of things that don't seem to "belong" in the current situation or have a sense that you're feeling your counterpart's emotions, this is what's going on.
As Mars and Mercury conjunct in Scorpio, spirit's advice is, pay attention to what you hear YOURSELF saying or thinking this week.
Because it's a golden opportunity to get insights into "secret" blocks, factors and causes of any issues from the past. (For help with this process and to clear them out for good – go here)
And don't be surprised if you suddenly hear yourself saying or get signs of what you instinctively sense is your COUNTERPART's feeling, fear, hope or perspective…
–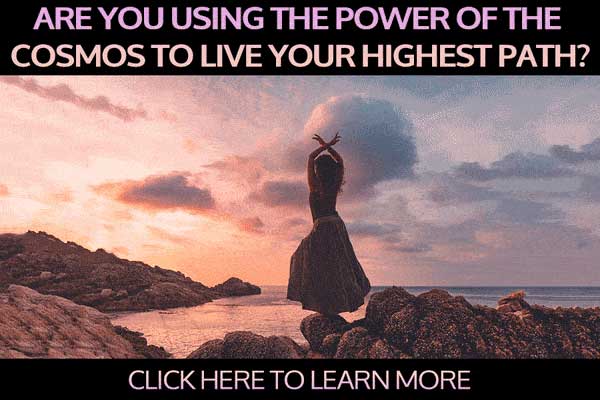 –
---
Their Insights For How To Reunite
Their higher self also has important info for you this week, and it relates to reuniting in the physical!
As Venus and Juno asteroid of soul mate relationships have both entered Capricorn domain of the physical…
The info your Twin's higher self brings you is set to be powerful in getting closer on the tangible "3D" level and/or they have important input in this regard. 
How do you receive the messages?
Learn how to open your channel here and start receiving help and guidance – even if you've never felt particularly intuitive… (Class 2, 4, 6 and 8)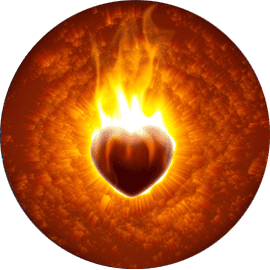 –
---
Positive Transits, Power On Your Side
There are also some noticeable positive transits that will help lighten the mood and create a forward momentum this week.
Mars sextile Venus is one of the best transits for romance and socializing, and it will last throughout this entire week, bridging Scorpio and Capricorn.
This is great for confidence, from a place of honesty and with progress and improvement in mind.

It means people are more willing to admit to their deeper feelings, and you may even get an apology…
As a difficult partner or even coworker realise that they have been affected by the past, and have made you "suffer" for it in interactions. (Read more about this here)
–
---
Communication Coming In Love
The Scorpio energy of Mars and Mercury teamed up there, means that the Masculine/Aries counterpart is more likely than usual to reach out.
It may be due to passion and wanting sexual togetherness (and in fact OTHER suitors could be reaching out to you), but we see the Feminine Twin is likely not interested in outsiders.
And if you're tempted by unexpected (or expected) attention, focus on the long run and listen to your intuition.
Will this get you to where you want to be down the line? Or not? The choice is yours – but make sure you listen to your intuition.

With this transit, you have IMMENSE WILLPOWER, magnetism and determination at your disposal. 
–
---
Romantic Intentinos
One thing is for sure, Mars/Mercury teaming up in Scorpio means people are NOT hiding their intentions in love and romance.
More than usual, passion will stir people to action and to reach out and communicate their desires. 
Chemistry is on an all time high, just make sure you channel it wisely.
It CAN lead to Twin Flame passion and unity, balance in a relationship… Sexuality is in fact a powerful path to unity now.
–
---
Twin Flame Sex Activates Union?
The Twin Flame sexual connection is a place of alchemy and deep healing and transformation. If you know how to use it properly, it can actually activate union!
If you're with your Twin Flame, it can be a period of transformative, healing togetherness in intimacy (read more about how this works here).
And know that if you're physically "separated" your Twin's soul self is definitely still there wanting to express their desire and love for you.
Allow them to show this to you and know that "remote romance" and chakra climaxes are not by accident – there is a deeper purpose to this side of the connection and now is a key time to tap into it!
(I teach you how here, in class 6)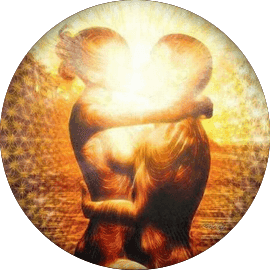 –
---
Commitment – Venus in Capricorn
As Juno and Venus recently moved into Capricorn, there is set to be more stability in your love life.
Since Capricorn is ambitious and loves challenging and worthwhile pursuits, you're not willing to settle for less. 
So, you're determined to have a relationship that is strong enough to stand the test of time, one that has a future and provides a sense of security.
That means you're great at setting boundaries and upholding them right now.
And yes, it may be best for you to hold your ground and explain to your counterpart's soul that you need more from them in physical life, and ask them to help with this.
–
---
Passionate Declarations Of Love
With Mercury/Mars involved with Venus, from Scorpio, this means love and romantic intentions will be communicated and shown with more openness and passion than you might expect.
Especially for the Masculine Twin. Don't be surprised if they declare their passionate love for you in this period! 
And spirit suggests this, if they are with an "outsider"…
… ask their guides and yours to help them DISCERN what is truly their feeling for that person vs their actual deep real feelings for YOU.
–
---
A Secret "Trick" To Outsider Involvements
Because at times Twins get confused, and this is a common pitfall that can keep things stuck…
Because we feel each OTHER'S energy and presence even when physically apart…
It does happen that an unawakened counterpart interprets this wrongly, to mean that they're experiencing passion with a third party…
When this is not at all the case!
–
---
Twin Flame Misunderstandings
If this happens it can be because they feel your energy around them and mistakenly think it's chemistry with another.
So ask your guidance to help them be clear on this.
Ask guidance to pull away YOUR energy when and if your counterpart gets confused or misinterprets this, so they will REALIZE that the other person doesn't actually have chemistry with them at all!
 They were just reacting to you and your Twin soul's incredible passion and romance energetically, and assuming it was physical to the now moment when it was not.
(For more help with this process, have a look here)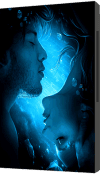 "I've gone from feeling a lot of pain and frustration to a feeling of deep connection and peace between us and love between us and acceptance between us. I really want to recommend this to any twins out there who are struggling with their connection. This work seems to bring a real harmony and peace between you and your Twin." – Robert, UK
Click here for more feedback from other Twins
–
---
Expanding Horizons
November 8th, Jupiter square the Sun prompts you to expand your horizons, try new, bigger and better things, and have more fun.
The trick here is not to spread yourself too thin or make changes that are not truly guided, which will waste your energy and lead you in a "wrong" direction.
Jupiter in squares tends to exaggerate. You may find yourself being extra lucky and popular now, and sure, it's good to be proud of your accomplishments and enjoy life…
But shadow aspects are excessive pride, over-spending, extravagance without substance, groundless optimism, spiritual ego and pushiness.
–
---
Jupiter's Challenge
Remember that imposing your beliefs on your counterpart can cause problems.
Keep an open mind, and try to enjoy the fact that everyone is different.
And, work to apply balance to your life. You may be called to pull back from ventures, people and choices that have been "leaking" your strength and energy.
If in doubt, ask yourself: What can I learn from this? What am I being asked to adjust and balance?
–
---
11/11 Powerful Gateway
On 11/11 we see there is indeed a gateway of light codes and higher understanding opening, which is powerful for Twin Flames. 
It opens to the 12th dimension and beyond and is making higher awareness and codes available.
You may experience feeling suddenly completely lucid and understanding exactly what your situation is about, what the path holds, how to shift and recalibrate something, what needs to happen…
The bridging happening now can be IMMENSE. There is a possibility of grounding in much more of your soul's higher power, accessing a "new destiny", new timelines, "miracles"…
Including anchoring in a Reunion that wouldn't have been possible previously…
However, we're likely to experience triggering, as our soul works to release baggage that has weighed us down so we are ABLE to reach higher. 
(Have a look here for help with this)
–
---
Light Mission Codes Incoming
It's also possible you "just" experience a higher space of transcendence opening up, where you feel all is well. Oneness. Connectedness with the universe.
Spirit explains, during this time what IS happening, is you are receiving codes, which will then begin calibrate and integrate.
So it's "normal" to feel extra tired or even amped up at this time. "We're sowing the seeds of a future reality", are their words.
We're shown that the codes we are receiving, are part of paving forth coming years' shift into a higher state for the PLANET and especially all the lightworkers present.
A new phase of the "mission" activating with time. 
–
–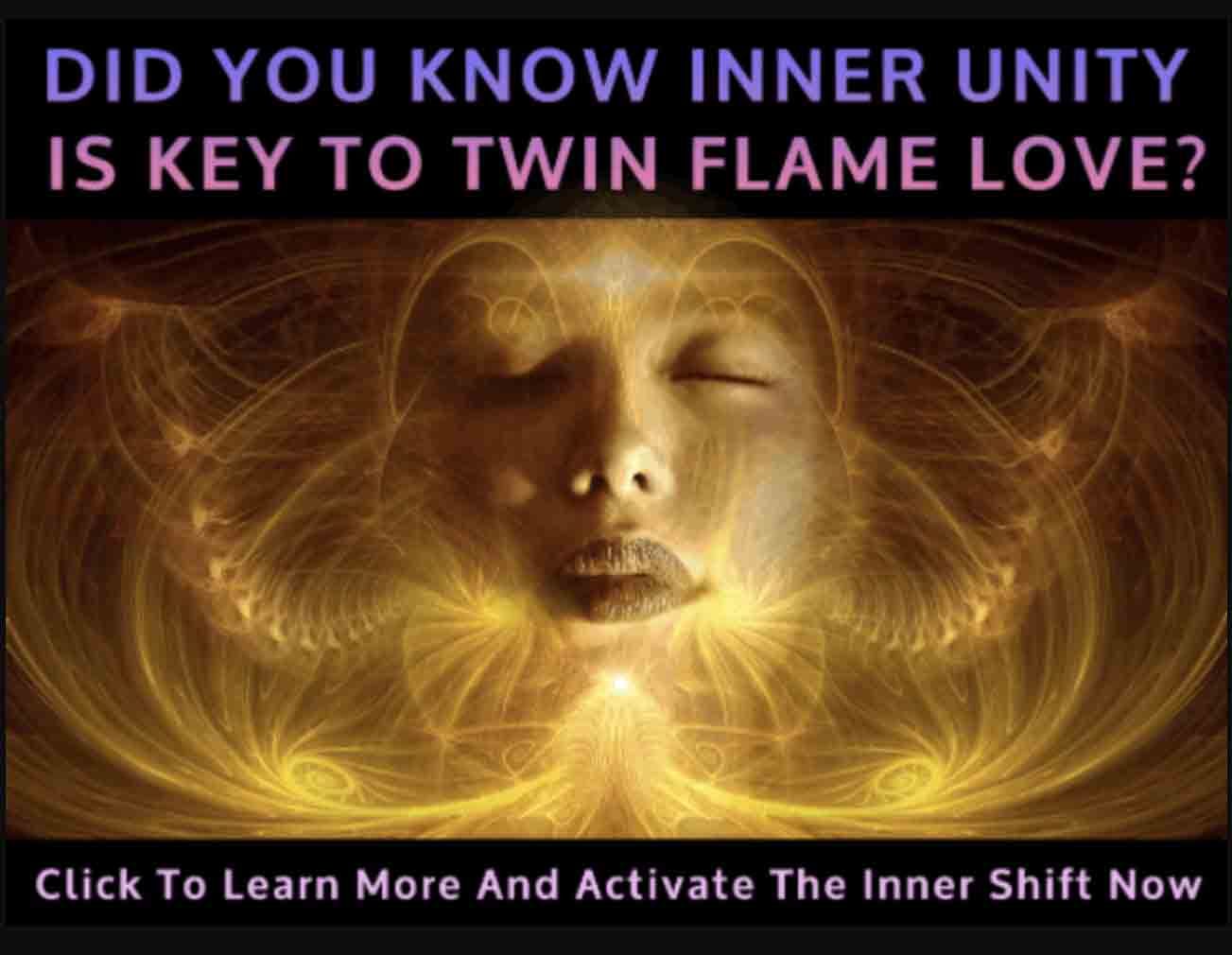 –
---
Electrifying Love
Also on 11/11, Uranus Retrograde trines Venus, providing an exciting air of change in love, adding to the powerful infusion of newness from the gateway and codes incoming.
This gives us a nudge to try something new that can apply to all areas of life – from hobbies and interactions, to romance.
Your love life will be stimulated somehow, and a new romance, or love re-ignited is highly likely with this influence.
It brings a new perspective that asks you to be open to something different, and it assists you in receiving the new light incoming with 11/11.
–
---
Runner Twins "Returning" And First Time Twin Flame Meetings
It's also aligned with starseed energy and reconnecting with soul family… and your Twin Flame. 
All combined, 11/11, Mars/Mercury teaming up and the trine between Venus and Uranus, also means that it's more likely than usual to hear from an unawakened or runner Twin Flame this week.
(For help with this and to take advantage of this heightened time, go here)
Or, to meet your Twin Flame for the first time.
It's likely a physical presence… However, it can also happen via an online connection, a hobby or class online, or via your dreams and deeper consciousness "in the background"…
–
---
Hidden Gifts
Or, as Scorpio rules the occult and Capricorn karma, it could even tie in a past life connection or a deeper energetic aspect…
Something out of the ordinary is the path to love, in essence.
So, while Venus in Capricorn is a fan of security and stability, there may be some surprises in love this week.
The good news is, they are set to be pleasant and beneficial in some way. 
One factor to consider is, you may encounter a situation or person who SEEM insignificant and yet turn out to have a major positive and transformational effect – a "hidden gift", in a sense. 
–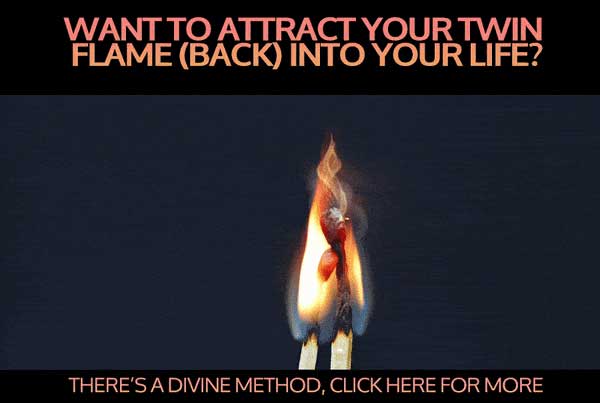 –
---
Pluto Brings Intimacy
November 14th, Pluto trines the Sun, which brings an added dimension to Scorpio season, as Pluto is the sign's ruler. This deepens our process.
Pluto will be pushing for you to go deeper into your own truth, power and embrace your shadows AND your light… To transmute and alchemize fear so you can open to a more authentic connection in love and with other people.
–
---
Being Yourself = Calls Them In
If you can relax into being yourself and go with the flow, you will become magnetic to them, even more than usual.
This transit also helps you express your sexuality safely, as any fears or taboos associated with your self-worth are easier to dissolve and seem to fade under this transit.
You'll likely confidence than usual, and find it easier to open up about your intentions and reach out for love. This courage and inner confidence can be "priceless" for the connection, spirit says.
Honesty, authenticity and depth of connectedness are key words, AND as Pluto rules sexuality, these affect the intimacy side of the connection too.
–
---
Preparing For Unity – Divine Surprises
This is set to be a transformative week that will bring some exciting signs of love re-ignited and hints of reunion on a tangible plane, and how to get there.
If you can shed fears and release past disappointments, there are set to be pleasant surprises, and indications that yes, you ARE on the right path and you ARE "meant" to be together…
Glimmers that you have not been "in fantasy" – but that your counterpart and the divine truly ARE working with you on manifesting love.
That your prayers have been heard, and you are being answered. 
–
Enjoy! <3
Cassady x
–
---
I started with your free toolkit and immediately felt results so much that I had to get the full program and wow! I feel lighter and my Twin and I are so much closer. Every day gets better and better. And since my vibration has become higher and higher, I'm attracting in wonderful opportunities and amazing abundance as well. I'm so grateful for your work, Cassady. Thank you!"

– Jessica N.  California, USA
Want more? For my step-by-step "roadmap" to Twin Flame Union, created after my Twin and I reached Union – have a look at the Vibrational Alignment Program
Alternatively, download my Free Twin Flame Help Kit which contains two resources from the full program!