The Soul Steps In: Sudden News And Unexpected Developments In Relationships – Light Code Activations. Masculine Twin's Surprising Self-Sabotage To Return To Love…
–
Welcome into a brand new week in the cosmic energies!
Highlights this week include:
Surprises in love, Mercury Retrograde brings tension… and in big news, the Masculine/Unawakened Twin self-sabotaging ego in order to return to love…
Discover more below!
–
---
Before we get started today I've got some exciting news!
So many Twins ask me if I do one-on-one sessions – next week you'll have the chance to get my insights, advice and answers personally!
–
JOIN ME FOR A LIVE WEBINAR ON JULY 17TH:
*Channeled insights for the long-term future of the collective

*Get the chance to ask questions to be answered by spirit and I live

*Creating physical world changes in your Twin connection – "re-igniting magic"

*Experience the amazing shifts as spirit and I guide you through quantum leaps in energy, alignment and mastery!

Click here to discover more and sign up! 
(Limited space due to the webinar system capability
– if you want to attend, make sure you're quick so you avoid disappointment…)
–
---
Mercury Retrograde – Feeling The Tension?

We head into this week just as Mercury has turned Retrograde conjunct Mars and this means things feel pretty tense collectively right now.
We're being called to go within and get things straight in terms of perspective and WHY we take action. Things may be chaotic in terms of practical world issues right now. Take a deep breath, says spirit, and check things twice. Keep your cool.
A benefit to this transit, is that over the next few weeks you're likely to get insights on the deeper reasons why your counterpart has been acting the way they have. New information will show up regarding the past.
–
---
Venus And Uranus "Talk"
– Surprises And New Developments In Love
With Venus making a sextile to Uranus too, there's a sense of urgency (even bordering on panic).
Change is stirring, but not in a streamlined, directed way. It feels like restlessness, and change happens chaotically for now – but it will begin to make more sense soon.
As Uranus deals with surprises and sudden bolts of inspiration and meetings, you'll likely experience unexpected news, surprise developments and encounters in love this week!
Key here is Twin contact via social media or group activities (Uranus rules technology and groups), or you might bump into them by "chance"…
–
---
The Universe Brings Unexpected Opportunities…

Alternatively, you feel a new bounce in your step, a subtle sense of excitement regarding love and the future. It's like there's a new sparkle around this period.
You might have sudden "luck" or meet inspiring new friends, or have amazing ideas for creativity…
For best results, stay open to what might transpire in this period, and enjoy each day. The higher your own personal energy vibration, the more you're open to receiving the amazing potential of this transit!
–
---
Light Code Activations
With Venus sextile Uranus we're also shown there are light code activations incoming with new high vibrational programming to lift you further into Ascension and a higher alignment.
A heart chakra "upgrade" of our relationship/attachment programming is being stirred…

Because many of us carry heavy ancestral content and childhood wounds that have held us in a state of being unable to fully receive love and experience a healthy dynamic with others.
So the Universe is fuelling in new higher vibrational codes in this period, subtly lifting our alignment and pushing for old density to be released. Make sure you clear any old disappointments to open up – I take you through it for free in the Twin Flame Help Kit here.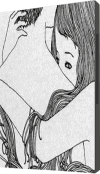 –
---
"Coincidences" Open To Twin Flame Connections…
You're set to be receiving info on the next steps forward to "heaven on earth" in this period, so pay attention to inspiration and epiphanies you may have! (These answers are likely coming from WITHIN since Neptune went retrograde a few weeks ago.)
With Venus sextile Uranus spirit also shows us Twins meeting for the first time by "chance" including online. The internet, social media and group activities are key.
In this period taking risks might just work out very well!
It's likely that any new connections you make and new info you receive are part of divine guidance getting you to your reunion or to blissful love – plus adding an injection of excitement to existing relationships.
Say you feel inspired to try out acting and go to a class, and you meet a new friend who later happens to be a friend of a friend of your Twin Flame – thus you get introduced or reconnected…
Or you join an online group or chat with someone on Instagram, and it turns out they have an idea or insight that will show you the next step on your journey to your bliss.
–
---
Intensity Builds – Avoiding Clashes
Try to be easy about it, however, seeing as Uranus interactions can cause impatience and some irritation. Know that benefits are showing up, but you might not realize that it's as big a gift as it is.
Despite being able to recognize the options in front of you, you may be tempted to disregard things. Make a note of it, so you can at least remember it for later.
We also have Mars conjunct Mercury in Leo on July 8th (but in effect all week). So there's a key focus in action combined with communication.
All that nervous and impulsive energy and excitement from Venus and Uranus has to go somewhere, and right now it can directed positively with a small amount of effort. Staying flexible will help you.
–
---
Shadow Sides… Power Games, Ego Battles With Masculine
Choose your battles carefully and you'll find you have very few of them to fight.
Mars conjunct Mercury will tend to create more heat in interactions, and it can get too volatile – arguments can happen more easily especially due to someone's ego feeling offended.
Leo energies have a shadow side associated with ego, so it's a wise way to use this energy anyway – to make progress on your priorities.
That way, the intensity of this transit is used for good rather than causing conflict. Because otherwise, what's highlighted is ego battles and power games with male figures or the Masculine Twin…
(Read more about how to deal with this in:
"How Do I Help My Twin Shift Out Of Ego?")
–
---
Cosmic Challenge To Lift Into Your "Best Life"
Things may feel a little tense on the 9th as the Sun perfects an opposition with Saturn. It's a discouraging combination and sucks away energy. Your responsibilities haven't got any bigger, but they may weigh more heavily than usual.
And it can really drag you down if you allow yourself to become resentful towards people who aren't doing their share.
What's really going on is Saturn is challenging you to refine your life's circumstances to serve your highest good.
Yes, all the problems may become extra noticeable for a few days but that's exactly the point – to show up what's NOT working so you can adjust and uplift your path forward.
Do you want to manifest Twin Flame reunion and your "Best Life"? Click here for my powerful manifestation session where I take you through it step by step.
I also show you the number one reason so many people block their own desires from showing up tangibly, and how to avoid making that mistake…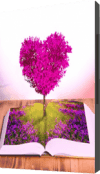 Click here to learn more and download
–
---
How Everything Is Happening FOR You…
Do be mindful to keep your perspective high this week as the 3D way of looking at things will likely drag you down…
If there are challenges right now they are trying to tell you something. That's the basic point of what's going on!
In some way, it's there to help you rise into a higher state of living, what truly serves you and is worthy of you long-term.
When Mars perfects its square with Uranus on July 11th, there's an added element of impulse and impatience. You may feel like other people are trying to hold you back or that others (or the universe) are against you.
But there's a general tendency to act first and think about the consequences later. Do keep an eye on what you want long-term.
–
---
Using Your Divine Compass To Love
If you make changes right now from a place of impatience and riling against constriction, you may regret it down the line…
Yes, this energy will serve to push you to get into motion, to get out of your comfort zone, but be mindful of the end goal.
One example would be, impatience with your counterpart makes you want to show them a lesson and you therefore choose to get back with an ex to stir them into action…
But actually it hurts your counterpart more than you'd realized and causes the connection to shut down instead of progress…
So this week, stay in your wisdom, go within, feel into your divine compass:
Ask: "Does XYZ lead closer to love or further away from it?"
That's a guideline that will serve you well this week.
–
---
Masculine Twin's Soul Self-Sabotaging To Get To Love
Another indication we see from Mars square Uranus is that this whole week the Masculine Twin is working to reorganize their life circumstances, as a soul.
A strong message from spirit is that the Unawakened or Runner Masculine Twin is actually going into self-sabotage of their Ego aims, to free themselves to come back to you or be together!
If things seem extra ramped up this week, it's a part of this process.
They're wanting to reach you, and the masculine collective is showing us they're not stopping at anything to make it happen.
They truly are willing to burn down the house metaphorically, to get to you. To destroy whatever may have kept it from happening. They want you, and that's all they want. Love.
You are here to reunite, and they are now making things happen to un-do any developments in the opposite direction.
Uranus brings sudden bolts of change, and the corresponding card with this would be The Tower.
Something is being destroyed, by their soul, in order to make way for love. They show us, they're doing it for you. (Read more in the channeled message from the Divine Masculine here)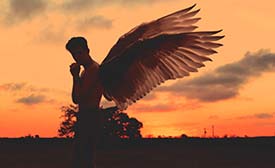 –
---
The Twin Pair's Souls Stepping In
All the while, the Sun is trining Neptune Retrograde, bringing spiritual inspiration, divine guidance and amplifying soul connections.
Spirit shows us this: The Twin's SOULS stepping in to pull the counterparts closer together.
And that when two people have connected in unconditional love like Twins do in recognition, nothing else compares. This is the magnet pulling you closer no matter what.

Your counterpart feels it too. They want more, no matter how scared they are or how they've acted. Deep down, that's what their whole system is being drawn to.
You can help them step forth, unite your timelines and lift your connection into a state of harmony by engaging with them in the nonphysical. I take you through it here in the new Twin Flame Oneness Activation Session.
–
---
"Supernatural" Aspects Of The Connection
In this short period you're likely to notice a subtle sense of happiness between you and your Twin Flame behind the scenes.
Dreams of them or being together, or them showing up in your meditations or sudden visions…
You're likely to notice how they're always present as a soul in your life, working to guide you and help you. No matter what their ego self is up to…
Or if you're together in life this will feel like a particularly blissful period.
–
---
What Your Twin Flame's Higher Self Is Helping You With
As Chiron goes retrograde in Aries on July 11th we see that there's a healing process your Twin's higher self is assisting you with…
To soothe and address any wounds you have around feeling rejected by others in childhood and your teens.
Because unfortunately it's been playing out as a rebuffing between you in the physical realms. Chiron R in Aries deals with wounds around how we see ourselves and therefore how we interact with others.
Did you know that in infancy we establish an "attachment form" that determines the kind of relationship dynamic we have with others throughout the rest of our lives?
(I teach you more about this in the Vibrational Alignment Program)
–
---
Pluto Challenges You To Find Your Power
On the 14th the Sun moving to oppose Pluto brings up challenges:
You may feel like outside forces are conspiring against you, like "nothing" ever works out or like no one helps you, like men or women are never on the same page or that some people just don't end up happy…
What's really going on is Pluto is challenging you to find your own power!
And to show you where there are belief blocks in your system holding you back from receiving the amazing things the universe is working to bring you!
–
---
The Universe "Wants" To Help Twins Reunite
Remember the universe "wants" Twin Flames to reunite happily – because it helps everyone, when love wins. However, many of us don't experience this help from the universe.
You might ask why? For many of us our energy field deflects it on automatic, because we're hardwired to.
When someone prays and asks for help but the answers and assistance doesn't seem to arrive it usually points to Father issues – our energy mirrors what we experienced in childhood.
Sound strange? Read more about how this works in "5 Hidden Reasons why your prayers aren't being answered".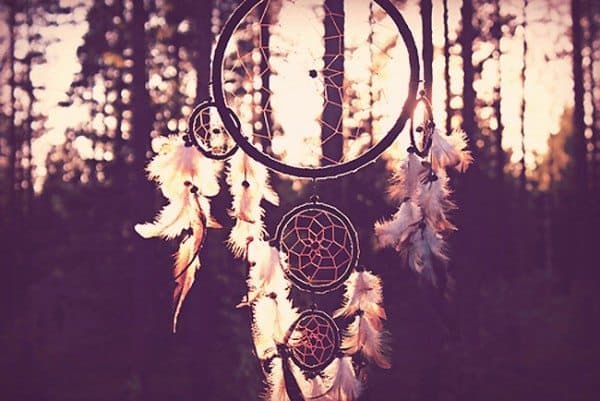 –
---
Destruction Makes Way For A New Chapter…
Although there are issues this week, what seems to be problems are actually working to shift you into what you've been asking for.
Behind the scenes, we see the universal energies working to make adjustments with how the counterparts function in love and relationships.
You're being pushed beyond your comfort zone in this period – but know that what is to come is set to be better than what has been…
When something is breaking down, it means a new beginning is about to commence…
Until next time, I'm sending you love and light for your continued journey! <3
Cassady x
–
---
"Your Vibrational Alignment program and Harmony Healing program have been so valuable to me and I use them daily. I also use the Higher Heart program weekly. Thank you!!! My Twin Flame and I reconnected again in a way that was better than I ever could have imagined." – Joy, California, USA
Want more? For my step-by-step "roadmap" to Twin Flame Union, created after my Twin and I reached Union on my own journey – have a look at the Vibrational Alignment Program for Twin Flames.
Read here about other Twins' experiences with the program
Alternatively you can try my Free Help Kit for Twin Flames here