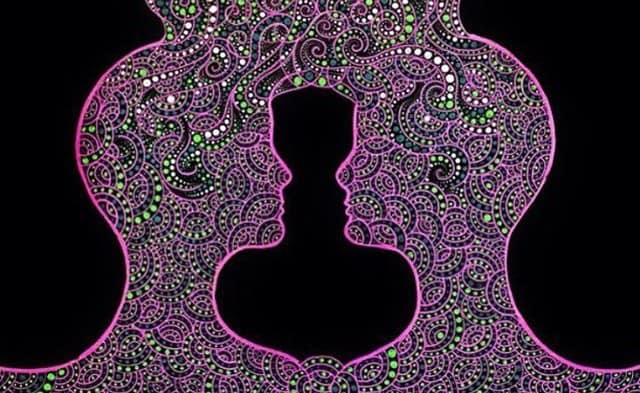 Total Eclipse of The Moon, Mercury Retrograde and The Planet Of Love Channels Higher Realms: Why Twin Flames Are Destined To Go Through Life As Different – Two Lives In One….
---
We start this week on a powerful energetic event – The Full Moon Eclipse in Aquarius – this has a highly important impact on Twin Flames/Lightworkers!
We're being powerfully shaken up to let go of our limited human identities and allow for the full soul self to step forth – even those who believed themselves to already be "awakened" and "spiritually advanced".

Read more about this here from last week's forecast
Many are dealing with tricky emotions right now regarding leaving the past behind and an understandable trepidation towards the future.
Yes, you know what you desire. But do you feel 100% certain it will come to pass?
Most likely not, as most of us are taught throughout life that "dreams don't come true" and that "life/love is hard"
(These are beliefs/energy programming we can clear with metaphysical tools – removing the charge to recalibrate your frequency to align with more ease and invite in love).
Even the most "spiritual" Twins sometimes struggle with setbacks in this regard.
---
The Ongoing Twin Flame Learning Experience
We're reminded that it's OK – feeling shaken up is a sign that we've been making progress, that we're pushing our boundaries so we become freer and more able to align with and live in love.
We're shown by spirit that the Twin Flame connection is an ongoing project, a collaboration between the two human aspects with the higher selves assisting.
We are meant to be shifting and changing and learning and growing together. Twin Flames never stand still. Yes, when we reach up into the higher registers of love and lift our frequency into unconditional love we come out of range of the heaviest, most challenging human conflicts and situations.
But we're still learning up there. (To read about what "up there" really is – have a look here for the explanations of the dimensions including 3D and 5D)
That's what life on earth is all about. The difference between us and the "regular" people we've most often grown up around, is that we are so-called Lightworkers.
Beings who have chosen to be "awakened" while alive in a human body, to remember and return to the soul self, the infinite being of light we are as a soul – while still in a body.
---
What To Do When Friends/Family Don't Understand
This can be an immense challenge as all the human baggage we've acquired begins to slough off and come up for resolution in the Twin Flame Ascension process (you can watch a short video on this here).
But there is a purpose, for us to be able to live a higher and more blissful existence than most can even dream of – so that we with our high vibration energy can uplift the whole collective energy fields.
And the way we do this – fulfill the Twin Flame Mission – is by being happy, by loving each other and being loved, from following our "bliss".
Those who are not scheduled to Awaken will never truly understand the Twin Flame experience, and we're dealing with some sadness around this as we're pushed to let to of early life attachments during the Eclipse.
Of course we wish that those closest to us would understand and be able to be as excited about this connection as we are, and to comprehend why it can be such a dramatic rollercoaster.
(On a side note I'm often contacted about Twins who feel that family and friends around the pair are trying to sabotage their Twin connection – if you want to know more about how to handle this, go here.)
---
"No, I'm Not Crazy! I'm In Ascension"
Those who are not scheduled to awaken can only truly understand and love from the standpoint of what they've known. They will continue on their path of "human" learning. Experiencing life in the 3D way.
Some will have occasional epiphanies and try to reach a state of increased happiness throughout life, but their "3D masks" are not set to come us the way they have for us.
Twin flames who get to live 'two lives in one" – one before and one after Ascension.
We're reminded that we can still love and have good intentions for those who don't understand. But sometimes it's more fruitful not to look for understanding there…
---
–
Deeper Ramifications Of The Lunar Eclipse And The 8/8 Lion's Gate
Early life baggage is being powerfully stirred right now – do make sure you clear any negativity coming up, as this helps you release struggle for good and open up to not only a smoother path but actually uplifts your timelines for the long run.
We're being given a unique chance right now to change things for the long term during the Eclipse/Lion's Gate influx of light.
Our timelines are like a future projection of what we hold inside – you've heard the spiritual expression "as within, so without", this is what it means.
Our inner state dictates what becomes "projected" onto the canvas of reality and becomes our life experience.
What determines this are emotions, fears, beliefs, past experiences, karmic wounds… The combined frequency resulting from all your "baggage".
The amazing thing I get to see in my work is that when someone begins to metaphysically clear and eradicate old karmic wounds, resolve hurts and wounds, step out of limiting programming and beliefs taken on in childhood… their lives begin to change dramatically. Their timelines actually shift into a higher expression. Reunion draws nearer day by day. 
Someone who was set to never reunite with their Twin Flame in this lifetime because their energy was set to constant struggle, can really resolve the issues that would otherwise have kept them in a loop of separation. You can speed up your Reunion "time frame" dramatically.
The way you do this is to begin clearing heavy energy such as fear and shame – fear is always a block to love – weed out limiting belief systems and "uplevel" your perspective on yourself, reality and your Twin Flame connection.
You really have so much more power over your journey than anyone has told you before!
---
–
Heart Chakra Activation That Changed Everything
Take me as an example. I was born in a small town in Europe, grew up with "un-enlightened parents", got my education and was set out to live a pretty normal life, just like all my relatives.
I had all the same kinds of "baggage", beliefs and programming as them. They are all on the same path – having a regular job and raising a family.
But one fateful night my Twin Flame's higher self activated my heart in an astral experience which triggered a spiritual awakening to begin…
As I began awakening more and more I followed guidance and began taking action on clearing out all the old heaviness that came up (there was a lot… sometimes I cried without really knowing why).
I kept following my guidance, taking action on clearing out ancestral programming and karma, past life wounds, early life disappointments, shame, guilt, fear, insecurities, money issues (no one in my family lineage had ever made money from doing what they loved or run their own business), love blocks…
Removing the anchors that had weighed me down into a "regular" existence of stress, disappointment and 9-5 struggle.
---
–
The Twin Flame Union Ceremony Of Souls
And as I went along, things began shifting not only within, but in my actual life. I got the chance to move to a different country – a place I'd only dared dream of before. I began earning a living from my passion – from actually coaching and helping others live more fulfilling lives too. I began attracting new kinds of people into my life.
My Twin Flame and I united in a beautiful ceremony where our chakras were bonded together and our systems brought back as one, new higher chakras activated… My timelines now are in a different realm entirely from anyone I ever knew in life.
If I could go back to myself five years ago before any of this happened, I would hardly believe it. I would hardly believe that my life could change so quickly, so dramatically.
But that's what happened, and the amazing thing is I've been fortunate to see the same happen to so many others who have used my methods…
Be aware that you are more powerful than you were ever told.
It might take a little bit of effort, but you really can uplift your timelines, attract love, reach the unity you desire with your Twin Flame. No matter what's happened before.
You wouldn't both have come here to life if you didn't know it was possible. So, the question now is, will you take those actions, become your own master, make it happen?
To get started right now, make sure you download my Free 4 Part Transformation Pack for Twin Flames here. Wishing and hoping won't get you there, but your actions will.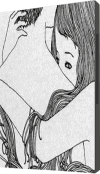 ---
Twin Flame Telepathy And Dreams Supported
Further into the week, August 10th-13th, we have some nice transits involving love and unity, appeasing the shakeup from the Eclipse which strongly stirred up negative unconscious material.
As Mercury sextiles Venus, while the Sun sextiles Jupiter, feminine and harmonious energies are highly emphasized.
This is a wonderful period for communication in relationships. If things have been tense between you and your Twin lately, this is a great time to connect once more. The mood is different now.
Venus also trines Neptune Retrograde in this period, indicating assistance from the higher self and your guidance team, as well as a chance to ameliorate and uplift the past.
This transit is also a huge help for connecting spiritually with your Twin Flame – telepathy and astral/dream experiences together are highly likely now.
(Read all about Twin Flame Telepathy here)
So make sure you take some time for the spiritual side of your connection right now – you'll get both insights and be able to connect back to the true love you share beneath it all as you meet their higher self – you can use the free guided meditation here to begin connecting with your Twin on the soul planes right now.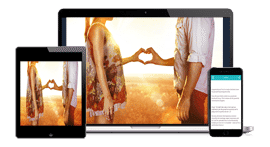 Or, have a look at the Vibrational Alignment Program where I teach you step by step how to open your third eye and telepathy safely, plus methods for Remote interaction and Remote Twin Flame sexuality…
---
Mercury Goes Retrograde – But It's Really A Good Thing
From 12th August Mercury goes retrograde and will be moving "backwards" until 5th September. This is all about turning inward, connecting with our intuition and getting inner clarity.
With Mercury Retrograde happening right around the Lunar Eclipse, we see a deeper message here: that the path to connecting with the light, with our greater purpose, with our higher power as souls, the path to our true soul's reunion – goes through avoiding or at least not solely relying on the analytical faculties.
It's all about the heart and our energetic compass. The mind is the seat of ego and will always try to place limits and judgments on us and on love.
You already probably know that communication problems are common during Mercury Retrograde periods. But spirit shows us this is only only if we're exclusively relying on our minds.
When we learn to tune into heart and energy, these problems won't crop up.
So stay out of the static in this coming period and use your time to go within instead. The outer stress and static seem almost deliberate – it's like we're being blocked by the Universe on the outside, specifically to force us to go within.
---
–
Heaviness – But You Can Use It To Forge Ahead
Lastly this week we have a trine between the Sun and Saturn Retrograde – this tends to seriousness and can feel heavy.
We're dealing with issues regarding the past and authority figures, where we've felt rejected and blocked – karmic wounds.
This is highly likely to impact Twin Flame relationships – as you might know fear of rejection is a common trigger in Twin Flame Running…
Above all, because of Saturn's tendency to bring heaviness and show up all the pitfalls and blocks in your way – make sure you take your emotions with a pinch of salt.
Clear your energy – and your Twin's, I show you how to to this in full alignment with Free Will here – of any heaviness that comes up, and focus on making progress step by step.
---
–
A Secret Tip To Staying Aligned With Your Dreams
Stay focused on your positive aims for the future in this period, and be aware of the emotional current as the collective fields are purging old negativity during the Eclipse periods.
Remember to shield yourself, and a tip: collect some inspiring images and songs that help you tap into the feeling of what you desire.
I was asked to create a special session on Manifestation and sowing positive seeds for the future in the Higher Heart Transformation Session for Twin Flames.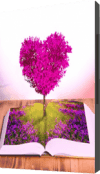 In the session, we use a specially formulated meditation to circumvent ego defences, and take a technicolor journey into your heart and your Twin's – clearing up old hurts and fears to open you up to each other.
I also take you through simple yet powerful ways to manifest your desires – and I share with you the number one reason most people, even the "spiritually advanced" never receive their "dream come true". Hint, it's not because they don't want it enough…
This session can be a powerful help in staying "up" even when the emotional current tries to drag you down during the Eclipse gateways.
Of course, cleansing your energy daily is a crucial habit in itself.
It is the single most powerful method I've seen for accelerating the Reunion process, stabilizing the Twin Flame "rollercoaster", help you center into your truth and avoid the dreaded drama of Running/Chasing/Separation that so many Twin Flames experience.
I believe in you!
Until next time, I'm sending you love and light for your continued journey! <3
Cassady x
---
"Cassady's guided meditations help me uplift better than anything I've tried in the past 6 years of clearing/trying to heal! I've tried violet flame mantras, psychic energy clearings, etc." – Erin B, Indiana, USA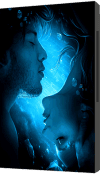 Use the Complete Harmony Healing to clear the air between you and your Twin, remove causes of Twin Flame Running and Separation and uplift your connection back into harmony
Alternatively you can try our Free starter kit here

Plus, discover more about Jupiter's impending move into the house of Sexuality and Rebirth, which will affect *Twin Flame Sexuality* strongly…! Sign up here and you'll get the Yearly Energy Forecast eBook sent directly to your inbox
[grwebform url="http://app.getresponse.com/view_webform.js?wid=10909003&u=PogO" center="on" center_margin="200″/]