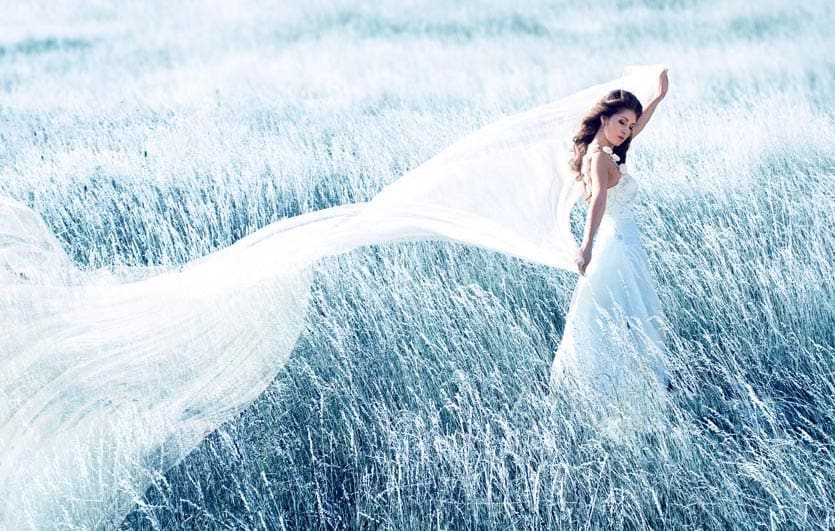 Power In The Sign Of The Twins! New Beginnings In Communication – Silence Ending, Heightened Re-Connections Between The Counterparts. Change Is Working To Reach You! 

Welcome into a brand-new week in the cosmic energies.
Highlights this week include:
New beginnings in communication – you're likely to hear from a special someone…
But stay aware of your inner world, as there are "secret factors" that can either help you or push you away from your desires of love and unity.
Discover more below!
–

---
New Beginnings in Communication
We're headed into a busy week with more speed and outer action than in a while.
As Mercury returns to his home sign Gemini Monday 3rd May we enter a brand-new cycle in communication!
You can expect communication, short distance travel and life's events to liven up a bit again.
If you haven't heard from someone important to you in the past few weeks, they may have been ruminating and pondering things over — they are now more likely to feel spurred on to talk!
(For more on how to deal with an Unawakened Twin without "scaring them away" have a look here).
–

---
Releasing the Past
Spirit tells us that to make the most of this powerful cosmic event, resolve to be done with the past.
Be willing to release any old grudges, past ideas and perceptions that may have outworn their use.
Because if your throat chakra has blocks from conflict and other issues, it can powerfully "shut down" the Twin Flame connection in terms of communication.
If there is ghosting/separation and so on, there are ALWAYS chakra blocks involved. To resolve it, click here.
(Be aware that you ALWAYS have the ability to clear and shift your OWN system – you don't have to go to a healer or outside person to fix it.
My sessions show you how to do this work for yourself any time you want – so you don't have to be dependent on outsiders.)
–
---
Self-Perception Changing
As in recent weeks, we have Uranus' involvement in the mix still and we see that your perspective on YOURSELF is being pushed to change, as the Sun conjuncts "him" now.
If you've been finding it hard to sleep lately, or like there's a "buzzing" in your chakras or body – this is what's going on!
We're being stirred energetically.
Old programming rising to the surface to purge, new higher programming attempting to reach us – to bring more of our higher selves "online".
To get a free intuitive reading and understand more about how your chakra system and Twin Flame connection works — go here.
–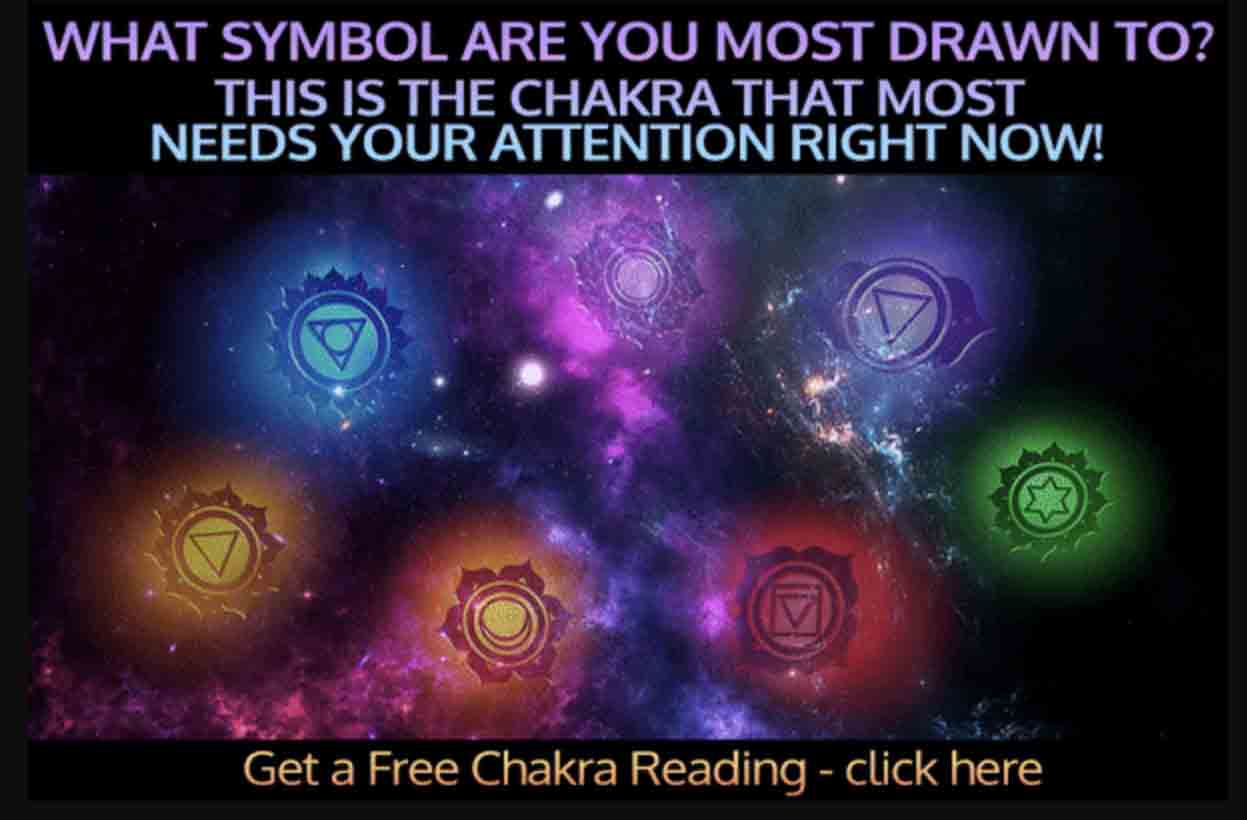 –
---
New Developments – That Don't Quite Make Sense
You may be shifting your identity, or opening to new perspectives. You may be realizing new things. Your habits or preferences may be changing…

What is going on is, your fixed habits of self are being loosened up and opened so that you can rise into more of your highest self, into your soul, into your potential.
We still have Venus leading ahead of the Sun, and with Mars in Cancer as well we see there's a lot going on that doesn't quite make sense (yet).
–
---
Awkward Changes…
There are shifts and developments happening lately, that don't operate based on your past understanding of yourself and reality.
The wisdom here is to go with the "flow." BUT make sure your system is aligned with your highest good.
When we have distorted programming and old wounds in our system, they unfortunately tend to keep us tied to a "train track" of more of the same old.
–
---
How To Flow With Change
This is why so many Twins experience recurring cycles of the same struggles over and over. And change doesn't happen smoothly (or it isn't able to reach us at all).

Keep your energy system clear and high vibrational, and you know you'll always flow in a positive direction. (Here's how.)
"Divine will" can shift you into your highest state and into reunion…
But if you're full of old blocks, it's MUCH harder to make that happen. That's why energy management is always recommended for Twin Flames. Have a look at this brief video for more.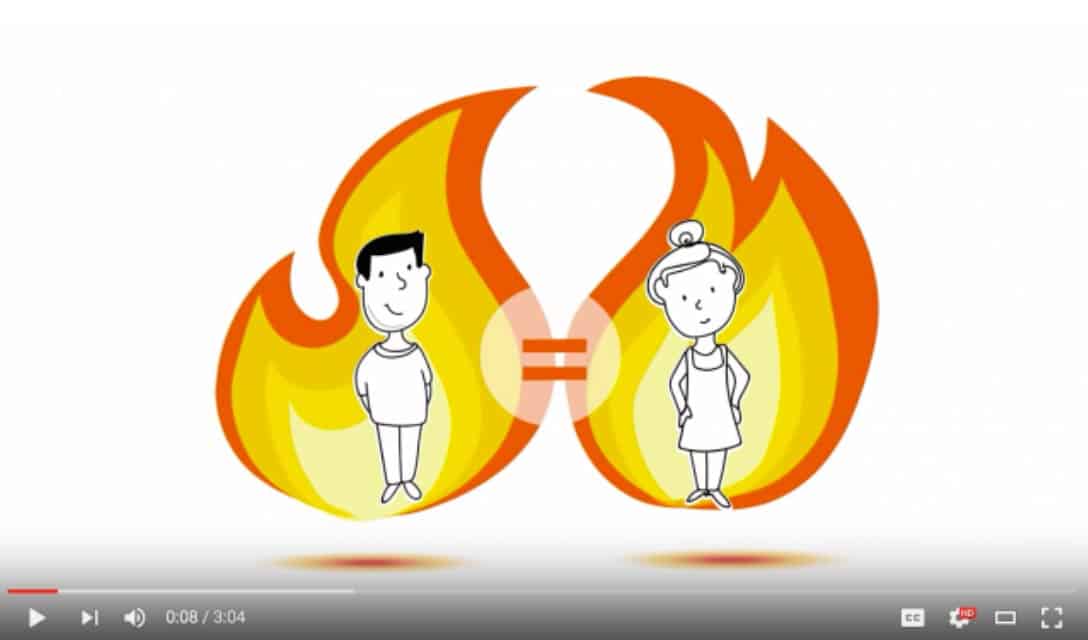 –
---
Allowing Intuition to Lead
So, this week with Mercury's cycle restart, it's suggested that you release past programming and beliefs, and allow your MIND to catch up with your INTUITIVE guidance and your heart's wisdom…
Rather than having your beliefs and mental faculties dictating what intuition and heart should feel…
Or analyzing to the point of breaking the connection with those higher faculties.
–
---
High Level Of Activity
It can be a challenge, because Mercury in Gemini is DOUBLE intense in terms of thinking and communication activity. It tends to get really busy.
You may have to work on this. Try to FEEL your way there a little more.
Allow your intuition (your soul) space to express itself.
For more on that, have a look at this article on the soul and intuition.
–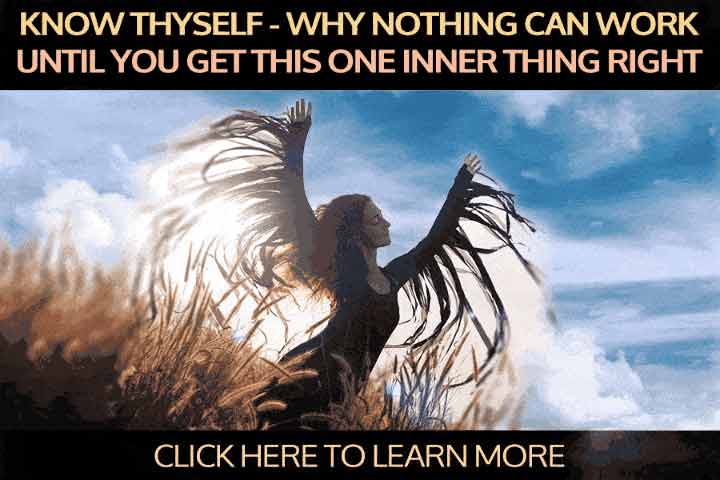 –

---
Strange Developments?
With a quintile between Jupiter and Uranus this whole week we see that change is happening in society and in our individual lives, for Twin Flames.
And that change tends to be uncomfortable. It doesn't feel smooth or easy. It feels like it's happening in bits and pieces…
It seems like… The jigsaw puzzle isn't making sense yet! The pieces aren't all lining up… And it can be frustrating.
However, change IS happening.
And it is in some way guided, to lead you to your ideal — even if it goes in roundabout ways.
If you can stay anchored in your truth, in your soul's essence and the Twin Flame soul song… Changes will happen more smoothly. More directly.
–
---
Be Like a Tree
When your system is clear and high vibrational, and you work with your higher faculties… the process won't be chaotic and jagged and strange.
It won't happen with fear, trauma, drama, bit by bit in confusion and leaps of faith. It will be a flow. It will feel joyous and supported.
Like a tree with strong roots weathers the storm, be anchored in your soul and your truth, and your whole journey will become a much easier process.
Spirit highlights the following session to help you, as it goes into the UN-conscious to smooth out any inner blocks, fears, old wounds and call in new positivity.
–
---
The Truth About The Twin Flame Connection
There is a MAJOR reason change so many Twins WAIT for changes that never show up… It's because their INNER situation isn't changing – so the OUTER mirror stays the same.
If you've been praying and asking the universe for union, support and help and it's NOT showing up… It's always because of blocks in your system.
The universe always responds. Love is the natural state of the Twin Flame connection.
So when that's not what we're experiencing on every level, there's something wrong. There are blocks and distortions in OUR system keeping it from happening.
This is why so many Twins experience shifts when they start doing inner work and shifting and clearing their energy. Often, after years of doing things the "regular way".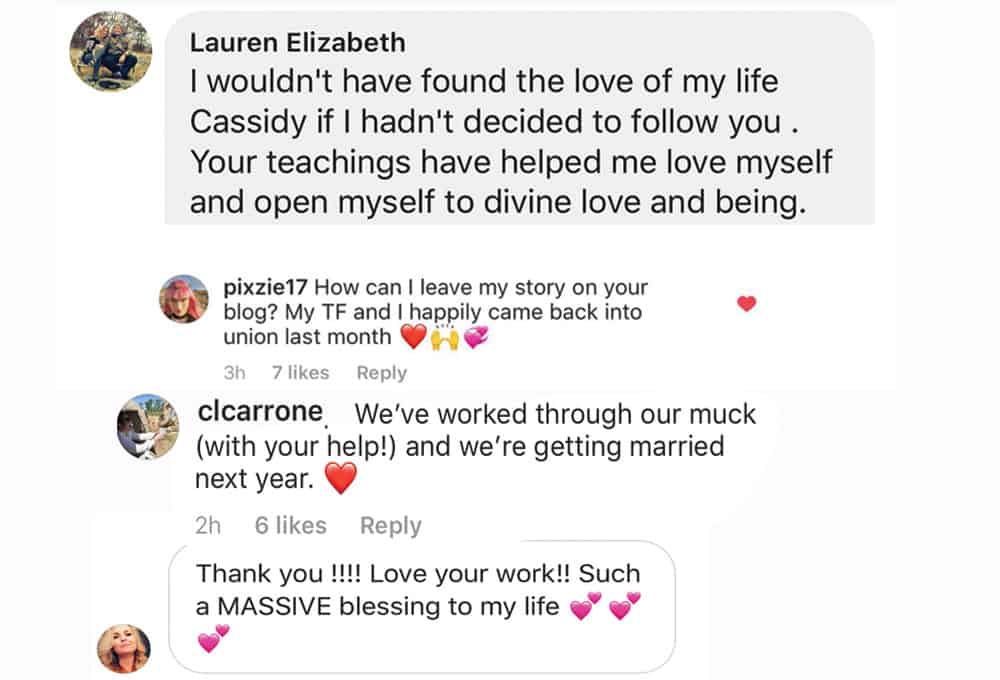 Click here to read more testimonials
–
---
Societal Healing — War Trauma
With the North Node sextile Chiron during this week and beyond as well, we see indeed that inner healing is called for – and that change and healing are connected.
 There is healing of past trauma needed in order to move forward. To "receive the next level", the higher version, our ideals…
There is lingering programming and baggage of conflict, even war and oppression, "stored" in the earth's fields and we are being called on to release and heal this now.
To move forward to a higher level of harmony. For us as Twin Flames, being "pioneers of love", it's a heightened time for this reason.
 Have a look here for more on how this affects Twin Flames and why it's such a key thing for us.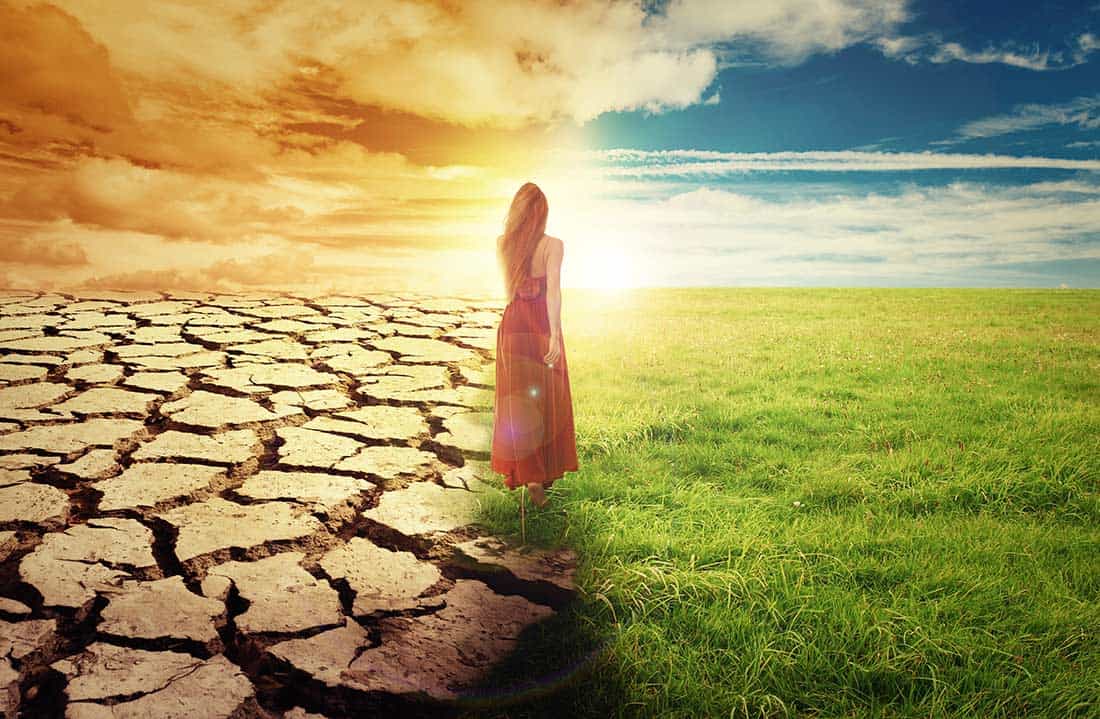 –
---
Venus Enters the Sign of Twins!
On May 8th Venus joins Mercury in Gemini, setting off a month where balance and duality are in focus for Twin Flames.
Gemini is the sign of the Twins, so this is set to be a heightened time for Twin Flames.
If you can be open-minded, you'll find your connection flows better this month than in a long while. Be open to "both sides of the story" in your connection, and things will tend to open up.

It's all about finding balance in opposing perspectives.
Remember, you always have a connection with your Twin's higher self at all times — and they can be an invaluable help on the journey.
For more on how to do that, have a look at the article: A Message from Your Twin Flame's Higher Self.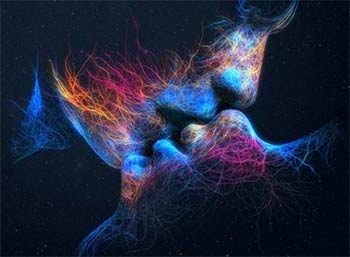 –

__________________________________________________
Reaching into Balance
The Twin Flame connection is pointed in the direction of being equals. To reach balance. To be in harmony no matter what the human imbalance has been before.
That's where the connection of love lies. In the point of precise harmony.
Like the nexus of the scales — when the energies are aligned, the connection flows and the hearts are open.
That's when the connection is at its most open and positive: mentally, emotionally, energetically, telepathically, sexually…
When the Twins are out of alignment, the connection distorts and "breaks up" — literally and metaphorically.
(Again, watch this video for more and get my Free Twin Flame sessions)
–
---
Harmony in The Still point
We are facing these themes now on the Twin Flame journey — seeking harmony and balance between head and heart, action and inaction, Masculine and Feminine, the higher and "lower" realms.
The two sides of Gemini's energy current displays this perfectly.
Spirit's insight is that every moment presents us with a choice.
Every thought is a choice. Every focus is a choice.
Everything we think, feel, speak and do is leading us in a certain direction. Aligning us with a particular eventual outcome.
–
---
Who's Really Running The Show?
We're now being asked to become more aware of these choices…
Are you aligned with the mind (the "ego self") or your soul? Are you ultimately aligned with FEAR or LOVE?
Think of this: if you were driving a car — you would follow the roads that lead to your desired destination, avoiding turnoffs that would move you further away. This is key.
Are you moving in the direction of your desires, or are you moving AWAY from them?
When we align with fear or opposition, that's what we get more of, unfortunately. To receive love, we have to be aligned with and sending out love.
For help with this process, have a look at this deep dive session on re-igniting your soul's magic and making "miracle" shifts happen in your Twin Flame connection.
–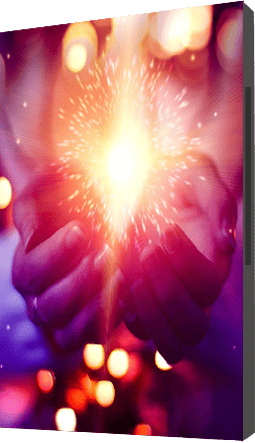 "I'm seeing so many butterflies lately and I know it's because I am changing inside and out. My whole reality has shifted because of your resources. My Twin and I are growing as a couple and I am growing more and more into my higher self. Thank you for putting this out there in a way that I can now achieve what I used to believe impossible!"
– Lauren (via Instagram)
Click here to read more and download

–
---
How Creation Works
 Whether or not you know it, your earlier thoughts/feelings/patterns/energies/actions have all been a part of creating this now moment and what you've been experiencing lately.
This is how it works for all of us.
And it's actually a power, when we begin to use it well.
The more conscious we become of this power, the more we can use it to our advantage. Becoming aware.

If this sounds like an overwhelming task, don't feel bad – because it's actually simpler than it sounds.
It's only when we try to figure it all out with just our MIND that it's difficult.
The key is to begin to listen to the heart, which is the center of the electromagnetic output of the human body. The heart is always monitoring what energy you come into contact with, and sending you signals.
---
Stepping Out of The Wheel of Karma
The easiest and best way to think/speak/focus/act in a way that manifests your ideal, is to sense the feeling of what you interact with:
Does something feel good, light, exciting, positive?
Does it feel heavy, congested, low, bad?
This is your compass.
This system is infallible and will always tell you when something is positive and to your good, or when it's negative and will lead to pain or frustration.
But it's key to be energetically clear in order to truly perceive these insights. Otherwise fear and past trauma will cloud up the messages.
–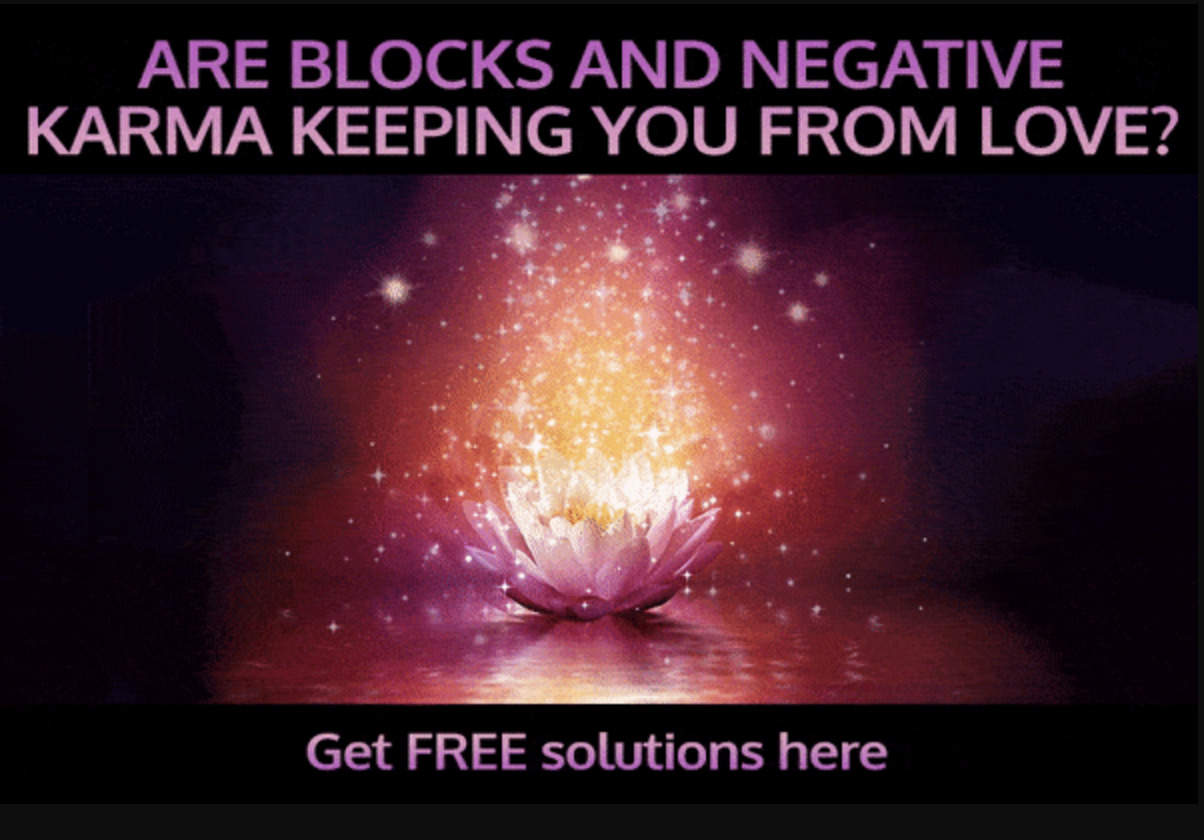 ---
Three Steps to Your Ideal
This month, we're being pushed to become aware of the CHOICE available.
We always have freedom to think, believe, feel and act as we choose — not just automatically, but consciously.
But in order to fully EMBRACE that choice, we have to become aware of the UN-CONSCIOUS factors that are making us automatically react instead of being fully aware of what we're aligning with…
Nearly all of us have "secret sources of negative influence" that are working to steer us away from love and Twin Flame Unity.
These often include genetic patterns, societal perceptions that "life is hard"/"love hurts", others' priorities and desires for us, ego negativity, fears…
All of these will try to make your choices *for you.* Most often, to stay stuck, to keep experiencing the same as before.
–
---
How To Become Your Own "Expert Guide"
This is why it's crucial for Twin Flames to get so energetically clear that you can move into your TRUE desires and use your energy compass with EASE.
So you're only hearing and feeling your true intuition, not static, not negativity or ego from others or yourself.
So you can get clear guidance and know the best path forwards for YOU and YOUR Twin Flame connection, every step of the way.
So you can step out of the "rollercoaster" of drama and trauma. So the journey becomes effortless and guided.
(For help with this process go here and have a look at class 2, 4 and 6)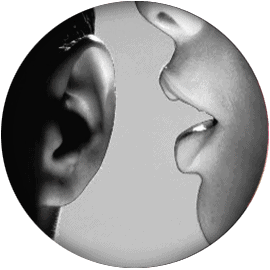 –
---
Trusting Your Inner Wisdom — You Already Know
Remember that every moment presents us with a choice.
The Twin Flame connection presents us with choices…
You are always making choices, which lead you either toward your desires or away from them.
There is no "wrong", per se… There is only choice. And every day, you have choice.
This is the wisdom of Gemini.
So, what do you choose today? And tomorrow? This minute? And the next?
Are you aligned with opposition? With fear? Or with love? Again, this tends to be stressful and overwhelming when we try to do it with our MIND, but easy when we are attuned to intuition and the SOUL.
(For more help with this process, have a look here)
–
---
Will You Master This Tricky Current?
This is set to be a week that may feel hectic and a bit stressful on the surface.
In many ways the current energy is like a horse: it can run away with you …
Or you can be conscious, anchored in your soul and guide its power to bring you to your CHOSEN destination.
It may take effort on your part. Above all, to not let your mind and the "3D" stories of the regular world run away with you.
To stay in your CONSCIOUS CHOICE.
To keep moving in the direction of your desires.
–
Until next time, I'm sending you love and light for your journey <3
Cassady x
–
[grwebform url="https://app.getresponse.com/view_webform_v2.js?u=PogO&webforms_id=BDx2G" css="on" center="off" center_margin="200″/]
---
–
"Your Vibrational Alignment program and Harmony Healing have been so valuable to me and I use them daily. I also use the Higher Heart weekly. Thank you!!! My Twin Flame and I reconnected again in a way that was better than I ever could have imagined." – Joy, California, USA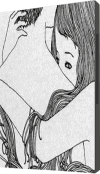 Want more? For my step-by-step "roadmap" to Twin Flame Union – have a look at the Vibrational Alignment Program.
Alternatively, download the Free Twin Flame Help Kit which contains samples from the full program.
—