Inner Clashes – Where Is Your Soul Pushing You to Go Further? Breaking Ego's Will to Open to Deeper Love and Fulfillment… Physical World Reunion at Stake.

–
An eventful week ahead!
First, our main headline regards Uranus, the planet of change, mass communication, technology and the unorthodox. Uranus stations to turn retrograde from 2nd August and will be moving "backwards" until January 2nd 2018.
This deals with changes moving from the outer to the inner realm. In the next 5 month period we'll be dealing with change turned inwards.
If you use this energy current well you can blast through the internal blockages and stagnation which might have been keeping your outer situation stuck.
(If you'd like to take action on this, blast through the stagnation of old struggles and move into a new and higher vibration for your connection, go here.)
For Twin Flames the biggest changes now are likely to come from inner realizations, breaking through our own limitations, and getting "downloads" and epiphanies of unorthodox, ground-breaking info from our own higher faculties.
Highlighted here, is the considerable amount of content (thoughts, beliefs, judgments, perceptions fears) that block us from fully accessing our higher faculties. The third eye chakra being blocked by static from outer sources.
---
Why The Feminine Polarity Approach Can Attract Problems
In this coming period, expect these Uranian energies which are powerfully blasting through from Aries (masculine polarity energies) to push you to finally resolve the inner mis-wirings that are keeping you stuck in your Twin connection.
Meaning – limiting beliefs around yourself and your own capabilities as a co-creator of your reality, out-dated ideas of love and relationships, perceptions of men and women and gender roles taken on from popular culture, and the ever-present disempowering Twin Flame myths that are so widespread.
(Go here for a session where we clear these)
The feminine polarity energy is all about receptivity – but if your attunement is misaligned, if you're aligned to negativity… all you'll receive is more problems and more imbalance.
Now, these Masculine polarity energies of Uranus/Aries are shaking you up to resolve disempowering, dysfunctional beliefs once and for all so you are aligned to receive good, love, unity…
---
What Double-Thinking Is Messing You Up?
Things like: "I desire love, but men/women hurt me". "I desire to reunite with my twin, but what if he/she runs again". "I wish for love and harmony in my life, but it doesn't seem possible because X/Y/Z."
These become counter-intentions that profoundly sabotage us behind the scenes. And we can't just "think" our way out of them. The energetic alignment must change.
This is why my all work is rooted in energy healing and metaphysical clearing – it's the most effective (and only!) way to create permanent change without having to spend decades in meditation and "3D lesson learning".
---
When Lightning Strikes
Uranus is like a shot of electricity, lightning striking. In this coming period, "he" will be doing his best to shake us up and show up the static that has been keeping us from our highest good.
You might feel brave and enthusiastic about the future now, but above all it's set to be coming from an inner belief that *you* have what it takes to make your dreams happen. And that's the whole point your soul has been pushing for you to realize.
If you'd like some help to take advantage of this long-lasting energy current, we go through effective yet easy methods for manifestation in the Higher Heart Transformation Session for Twin Flames.
We also engage with your Twin's soul and guides to deal with anything that's blocking their side of the connection so the two of you can move into a higher state of unity and harmony.
---
The Truth About Why Self Love Can Be So Hard
Another thing spirit wanted to address was how manifestation is concept many understand intellectually but very few have mastered how to truly manifest in a way that shows up their desires in the "real world".
In this session you'll learn a fun and practical way to manifest your desires – and I share with you the biggest reason why most people's manifestations don't work out (hint: it's not because they don't want it enough!).
We enlist added support from pure source consciousness, receive an energy gift to uplift your onward journey and instill new high vibrational programming into you and your Twin's Hearts, Solar Plexus and the love bond between you, so you can feel safe to open up to love.
(Fear and love are on opposite sides of the energy spectrum, so to open up to love and reach unity it is essential to shift out fear based programming). To test your energy vibration, go here.
The reason spirit asked me to create this substantial session – it's an hour long and we go really deep and has been months in the making, alongside a forthcoming book on love I'm creating with them – is this contrast between intellectual understanding versus actual embodiment.
---
The Idea Of Love Vs Embodiment Of Love
Self love and unity with our Twin can "make sense" mentally … but if we still have old negative 3D programming or have hurts from prior relationships or situations with family or friends, we are energetically blocked from truly stepping into unity and harmony, because it goes against our "hardwiring".
There is a big difference between understanding the "concept" of love and embodying it.
The session really shifts the whole foundation of how your Heart Chakra and Twin connection function, so you can live with an open heart, feeling whole inside and attracting wholeness with your Twin Flame on all levels.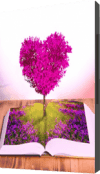 ---
"Blue Moon" Brings Up Pessimism
Come 1st and 4th of August we're in for a bit of a snag as the Moon joins up with first Lilith Retrograde then Saturn Retrograde in Sagittarius – negativity and not being able to see how our dreams can possibly work out, are likely to rise up.
Especially as regards old situations where the feminine polarity Twin has felt let down and abused by the masculine… Ancestral and collective female negativity and karmic energies are notorious for triggering Twin conflict around this time.
Know that sometimes, you're not even reacting to your own "stuff" – you and your Twin Flame could merely be like two actors playing out the energies of the archetypal male/female roles humanity has struggled with for millennia. (And the problems these have tended to experience – infidelity, drama, conflict, power issues, abandonment and the like…)
Do your best to go beyond the human level, tap into the love you share as souls. If you have to – ignore the physical situation until you feel more at peace.
Make sure you take the opportunity to clear the energies that come up now instead of just hoping it will go away. When we clear negativity, there's less "baggage" in our system for the future.
Use my free energy cleanse audio here to do so. And, you can read about the amazing experiences other Twins have had with this.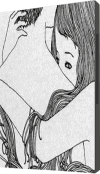 ---
Challenging Circumstances – For Our Own Good
This very same day we also have a challenge between Jupiter and Pluto retrograde. Jupiter being located in the house of marriage and relationships, and Pluto being in the house of practicality and manifestation.
There's a conflict of interest going on between practicality and love. Something regarding the physical reality is getting in the way of Twin Flame Unity and Reunion … seemingly.
With Pluto being the "trouble-maker" here actually what's happening is that our own unconscious blocks are being shown up.
And in this case, it's our old emotional responses around beliefs of what's possible.
It will strongly feel like circumstances are working against us right now, but really it's an attempt to shake us out of the deeper unconscious patterns that have kept us from being able to align with a Physical World Twin Flame Union.
In essence the past is being "destroyed" so that we can create our higher future. Outworn relationships and situations are being cleared out of the way gradually. Pluto works with "detoxing" – wearing away at the roots and purging old negativity up to the surface.
---
Powerful Eclipse Shakes Up 3D Illusion Of Reality
This atmosphere of tension builds in the lead-up to the Full Moon Eclipse in Aquarius on 7th august.
We're clearly shown that this Eclipse is set to shake up the very foundations of what we've built our lives on  – what we've believed as possible – so THAT we can come together harmoniously, so THAT Twin Flame Reunions in the physical become possible, so THAT we can finally open up to and align with the soul's gifts…
We are being pushed around themes of early life childhood programming about what's possible and what life/love is all about.
The negatives here (the skepticism, the realism, the belief of certain things – love above all – being impossible) are being forced to the surface SO THAT the true self can come forth. Our true path/destiny.
The physical reality is being shown up as an illusion in this period. This is not about what you think you believe, what you already know you believe, but about your innermost deepest darkest secret emotions. If you were put under pressure, how would you react?
It's easy to be "spiritual" and forgiving when we're in our own comfortable environment, but as Ram Dass famously said "Try living with your mother for a week, and see how spiritual you are then…"
---
What Shadows Have Your Shadows Been Hiding?
We're dealing with the aspects of the past we've been unaware were even impacting our adult lives. Shadows we've been hiding from even ourselves. Those kinds of issues.
The real messy, deep stuff that's been sabotaging things behind the scenes. Everywhere we've been lying to ourselves about who we are and what we're capable of.
Many masks are being ripped off right now, and the interesting thing is it's We – the universal energy part of us, our higher self or soul – who are the one doing the pushing up against the wall. We are being taken to the rodeo, metaphorically. By ourselves.
We're think we're the rider but it turns out we're the bull… yeah. It's set to be messy. A real rough-and-tumble battle kind of situation.
But it's to our own good. Because it turns out it's not just the "unawakened" who are holding themselves back or hiding – the most spiritual seeming are the ones who have been hiding the most on a deeper level. This is the message we're getting now. Playing a role.

---

Push To Move Beyond "Normality"
We're being ruthlessly shaken up by our own souls so we can step into true mastery.
We're shown: True love doesn't exist in helplessness or limitation. True love is the work and experience of infinity. That's why we have to step up now.
What we desire doesn't exist in "regular" life and with what we've known so far. And this is why the playing field is being completely transformed from the inside out now. Expect a week full of potential transformation, and remember to stay vigilant with yourself.
Illusion is likely to present as truth.

To help with this releasing of negativity and help your system integrate the new light codes coming in with more ease – I would highly recommend using energy clearing and management.
I've created the Vibrational Alignment Program especially for Twin Flames, and you can get a "sample" with a powerful energy cleanse tool in the Free Help Kit.
And until next time, I'm sending you love and light for your continued journey! <3
Cassady x
---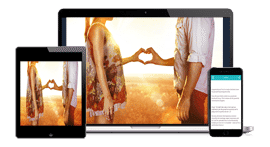 "I downloaded and used the free download for 14 days and noticed a huge change in my mood and communication. So I purchased the Program and I use it daily for the meditations and to re-read and use as reference points. I have noticed huge changes in my approach, mood and understanding over the past 6 weeks! I am in a totally different place than I was 6 weeks ago and can never go back. Too many coincidences have happened to mention! But without program I know I wouldn't be halfway to where I am now."
– Clarity from Victoria, Australia
Alternatively you can try our Free Help Kit for Twin Flames!
[grwebform url="http://app.getresponse.com/view_webform.js?wid=10909003&u=PogO" center="on" center_margin="200″/]