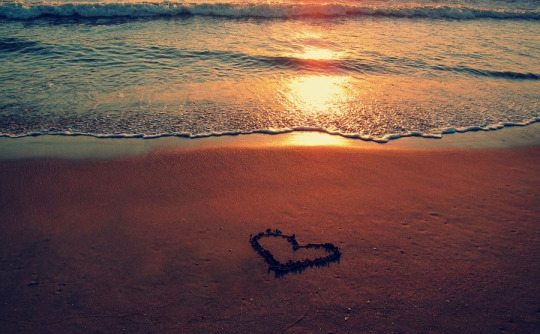 Love reaches new heights this week with Venus and Jupiter joining together in Leo, sign of "love above all loves", royalty and romance; this combined with the powerful Full Moon in Capricorn on Wednesday means we have an intense week on our hands
We begin this summer week with the Sun and Mars near conjunct in Cancer, sign of the Moon – emotions, femininity, family, creation and "artistry" – this indicates both a feeling of returning to the past and perhaps a desire to close certain chapters in life and get moving with a new and better future once and for all.
Nostalgia for things past
When the Sun is in Cancer we are given a chance to rehash the past, resolve any lingering issues and deal with any remaining hurts or resentments – as my own guides have shared with me "When you are busy looking back, you cannot move forward fully".
Living in the past makes manifestation in the present very very challenging indeed – energetically it is almost impossible, because you are not there in the present to create… Keep this in mind as the Cancer energies turn you back to the past – look, resolve, and move on. Do not let yourself live in the past if you want to do anything positive with the present.
Skewed visions of reality
When the Sun and Mars in Cancer move into an opposition with Pluto retrograde later in the week, we'll really feel the push of this – past negativity coming back to be resolved. You may be faced again with decisions made in the past where you were not completely honest, maybe even with yourself – and your Twin Flame. Cancer's tint of nostalgia can skew our vision of reality, so make sure you are honest with yourself this week – this will help you on your forward path.
Where are you holding yourself back?
Tuesday and Wednesday sees two great events combine, with the Full Moon in Capricorn signaling the harvest of what you may have sowed since the Moon was last full in Capricorn many months ago. Capricorn energies are steadfast, determined and build for the future – ruled by Saturn, sign of limitation and elimination, this full moon is about tuning into the energy of what you could have if you cut away what's unnecessary from your life.
What negative habits or people are you allowing to stay, even if you could be happier without? This full moon helps you realize what manifestations you're holding back in this way – does comfort win, or does progress and eventual success? These are questions Capricorn asks.
Rare cosmic events impacting love
Jupiter and Venus conjunct in Leo in an extremely rare close knit constellation that can be visibly seen from earth; these two will create the visual illusion of a big extra bright star seen in the North of the Sky, you can actually see it with the naked eye this week.
Together these two positive planets – Venus, planet of love and harmony, and Jupiter, planet of expansion and abundance – are extra beneficent. Placed in Leo the way they are now, they open up to an expansive flow of fiery Leo energy and feelings of "love beyond love", mythological love, love of all the ages.
Sudden changes on the way
These two positives are also trine Uranus in Aries, another fire sign, and wherever Uranus is involved you can expect sudden changes, surprises, breakthroughs and inspiration. So how will Uranus challenge or support your Twin Flame connection this week?
You can check your personal birth horoscope to get a closer look at which areas of your chart are stimulated (which house is Uranus in, where is Leo placed for you, and so on). On the metaphysical plane, this aspect represents a gateway of increased light and opportunity. One thing is for sure, all Twin Flame pairs will be feeling this high octave energy of expansive love in one way or another.
Sending you love and light on your journey until next time!
Cassady x
PS: Some of you have asked me where last week's forecast was – the answer is I wasn't able to write one because of other commitments. Honestly I'm not sure how long these weekly forecasts will keep being free of cost, as this project is taking up a lot more time and effort than expected.
Your support is much appreciated, so please continue to help make this page free for all Twin Flames also in the future. If you'd like to contribute, you can send your gesture – big or small – through Paypal. I appreciate your contribution very much <3