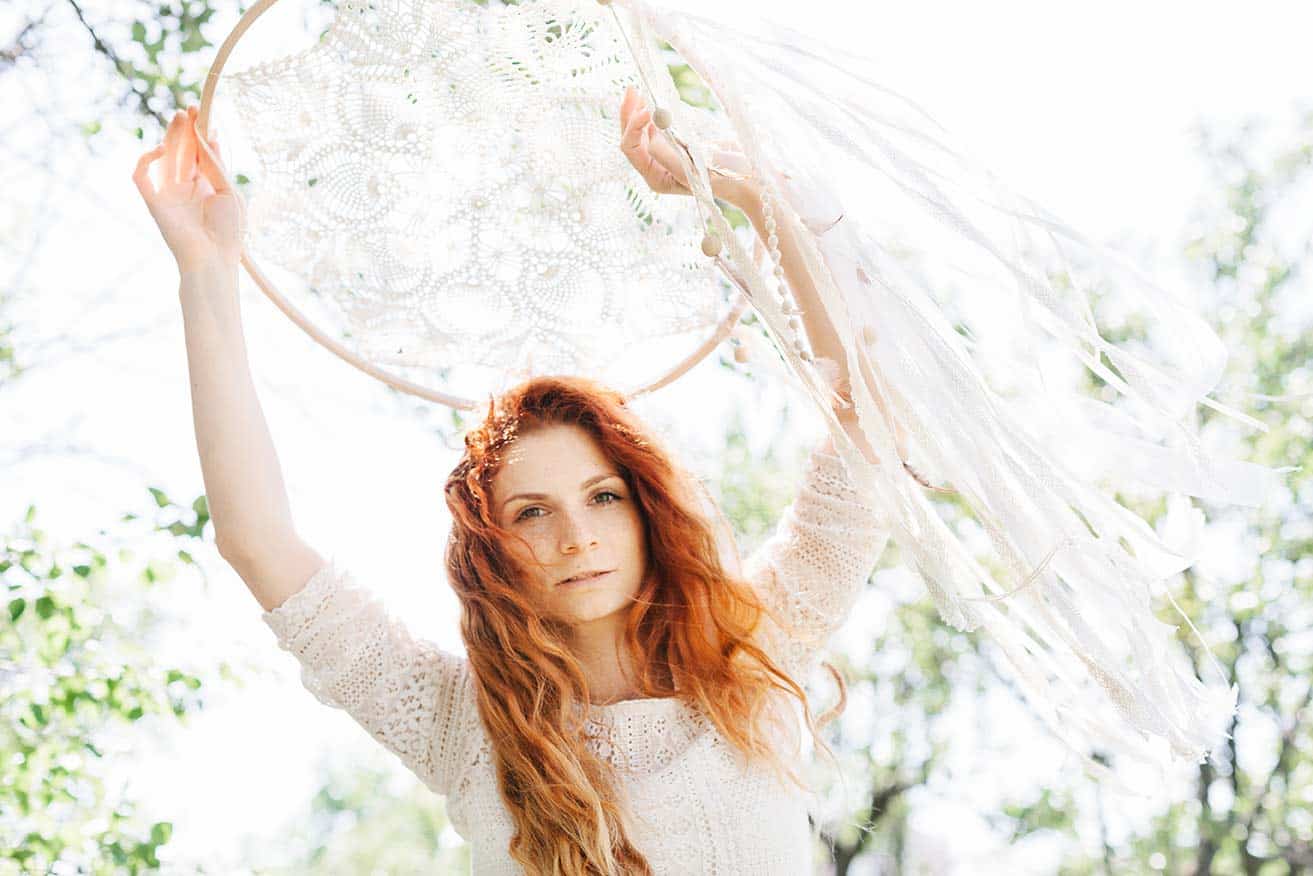 Inviting In Your Dream Come True… The Universe Helps Twin Flames Open To The "Supernatural" Where Nothing Is Impossible – But Will You Keep Your Footing Or Lose Your Way In Neptune's Watery Fantasy?

–
Welcome into a brand new week in the cosmic energies!
Highlights this week include:
Heightened Twin Flame "supernatural" interactions, Current of Unconditional Love… But challenges arise as passion, jealousy and a sacral chakra purge try to throw shade…

Discover more below!
–
---
Highs, Lows… Staying Out Of Confusion
This isn't set to be the easiest of weeks. Confusion and unconscious emotions are the culprits. There are set to be incredible highs, but also potential lows that can pull you into downward spirals…
It isn't that lots of bad things happen, more that things are so confusing you don't actually know whether they're bad or good things.
Try to maintain a sense of perspective and logic this week, shield yourself, stay clear and be aware of your emotions. (I help you with all this in the Free Twin Flame Help Kit)
–
---
Twin Flame Dreams And Unity



As Venus conjoins Neptune on the 27th (also highly noticeable for 5 days before and after) everything feels so dreamy… Or should that be "foggy"? It can feel good but be hard to navigate.
This pivotal conjunction between Venus and Neptune in Neptune's home sign of Pisces signals a "return to higher love", to oneness.
Many Twins will experience Dream encounters and Astral adventures together this week, and there is a sense of remembering the Oneness and bliss we shared in the beginning.
A return to the garden of Eden before the "fall" into polarity and shadows of perception.
With these highly intense Pisces energies around, there's a current that almost lifts us up in transcendence of the earth planes in Twin Flame love – a push to open up to unconditional love.
(Did you know your Twin's higher self is always working to show you their love and guide you to happiness? Click here to receive their messages and open up to receiving that unconditional love and support)
–
---
Stay Clear Of The "Undertow" – Collective Emotions
The potential negative side of this conjunction is confusion and haziness and being pulled down by the "undertow" of the collective's emotions (those who are still asleep).
Keep your wits about you and shield yourself in this period. If it gets uncomfortable or you feel too foggy or ungrounded, turn up your "analyzer" at the back of your head.
You don't want to be absorbing other people's heaviness and having it affect your path, alignment and timelines…
There are more useful tools and techniques designed for Twin Flames in the Vibrational Alignment Program too.
Alternatively, you can try my Free starter kit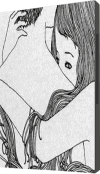 "These free energy clearing resources have changed my life! I can't thank you enough" – Kylie S.
"I'm seeing a profound change in my Twin Flame already!" – Angi B.
–
---
"Is It Real Or A Fantasy?"
Maybe you'll have an amazing emotional or spiritual experience during this week. Maybe you'll reconnect with your Twin and feel that feeling of eternal unconditional love… To reignite the bond heart to heart.
But be aware Neptune's shadows of illusion and escapism. There is a balancing act going on now.
You'll likely struggle with the issue of "what's real and what's not"…
Is your Twin's ego self the "reality"? Or is it their unconditionally loving self?The SPIRITUAL truth is, love is the only reality… But at the same time, we're here alive on earth…
Many Twins will be dealing with these existential issues – conflicted and unsure whether to forgive, open to the soul's love…
–
---
Venus And Neptune's "Secret Plan" To Help You…
…Or be skeptical and set boundaries because of the earthly history between them.
No one can make your choices FOR you, but know that the spiritual reality of love truly can BECOME your physical experience too – no matter what's happened before.
It's as if Venus and Neptune have coupled up to show us the real pinnacle of romance and the heights of love…
So we can have an anchor to 1) know it exists, and 2) begin inviting it in and create it in our physical reality.
It's really not just a dream… It's a HIGHER PLANE OF REALITY, says spirit. And you truly can begin making it more and more a part of your everyday experience.
If your dream isn't here yet, it's just because you haven't quite found the right way – but it does exist. Discover more here.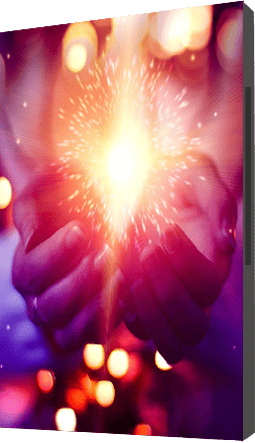 –
---
Reigniting Twin Flame Love – And The Truth About "Ego"
Spirit comments further, this is a wonderful time for re-igniting Twin Flame love. You will be reminded of the strength of the love you share… Of why it began in the first place.
Be mindful that if your Twin's Ego Self is not being as highly loving as their soul presence, not to take it so personally. The contrast is likely to show up in this period.
Remember the ego "human" self is only a tiny part of who they are. And they really can open up to reveal so much more of their eternal self.
This is a great time to help them with that, because deep down they do feel the connection with you. They do dream about you, hear songs in their minds, see signs just the way you do.
Have a look at the Higher Dimensional Anchoring And Awakening here to help unlock their awakening in a gentle way that's in full alignment with Free Will.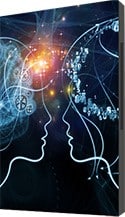 "The Higher Dimensional Anchoring completely blew me away. Not only did this seem to impact me on an enormous level, I saw my Twin Flame completely change overnight. I'm so grateful for your tools, and I'm merely without words on this latest one. It really was the answer to my prayers." – Sarah (via Facebook)
Click here to learn more and download
–
---
Wearing Rose-Tinted Glasses? There's A "Trick" To It…
Be mindful not to end up sinking into loneliness and disappointment… The trick is to be aware that you're wearing rose-tinted glasses at the moment.
You can enjoy the glowing haze they place on your world, but it would be a good idea to lift them and peep around the edges once in a while so you can take the actions needed to make this your physical reality…
Instead of retreating into a fantasy.
Again, it's a BALANCING ACT. And it's a crucial time for Twin Flames BECAUSE:
A) If you don't dream or go into the highest state, you wouldn't have the "recipe" to align with it or call it into your physical life and connection.
BUT…
B) If you were ALWAYS in that dream, that state of spiritual transcendence, you would not be physically present enough to take the guided actions and making it happen in your "real life"…!
You know your own situation best – make sure you listen to your intuition and the guidance working to reach you…
–
---
Challenge Involving The Masculine…
Just as you get used to actually having a dream (maybe even enjoying it), Mars perfects a square to Neptune on the 28th and you don't know whether you're coming or going.
Again, the Masculine Twin in particular may break the "dream" by showing a completely different and not so nice side as a HUMAN being.
Spirit shows us, this is akin to a test from the universe – to help you anchor into the fact that the ego is not their REAL self.
To remember that the Higher Self is who they really are. Allow that part of them to support you through any challenges.
With Mars square Neptune there's a tendency to feel that life seems hopeless. How can you ever find perfect love (because nothing less will do) in a world like this? What's the point of trying? Things never seem to work out…
Keep an eye on yourself because this is not the truth. It's a PERCEPTION. A common human perception. (Read more here in Whose Beliefs Are Mapping Out Your Twin Flame Path?)
–
---
Being The Captain On The Ocean Of Emotions…
The overdose of Neptune energies influences make it much easier to focus on failure rather than success – victimhood is a shadow side of Neptune/Pisces…
And you may likely be tapped into collective issues around love and disappointment. So keep your energy clear and stay shielded. (Spirit suggests you actually help your counterpart with this too so they don't absorb negativity to you as a pair – I take you through that here)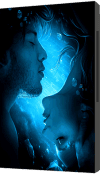 Of course, you won't be the only person affected in this way. You may encounter negativity and limiting beliefs from others too this week – be strong and don't take in what doesn't serve you.
Neptune rules the metaphorical ocean of emotions, so be your own captain. You don't have to sink. Don't let others drag you down.
Spirit warns you may have strange dreams in this period, stemming from the collective unconscious – again, shielding is key. You really can stay up, no matter what the planets or anyone else "throw" at you.
–
---
Giving Yourself Some TLC…
Be kind to yourself. It would do you good to take some time out to pamper yourself – but stay clear of victimhood because that's just a "story".
Chances are that you may feel a bit deflated and everyone around seems to be a bit short on energy. It's best to take what time you need to recharge your batteries.
Don't waste your time and energy on feeling guilty about it. Although you'll feel the effect of Neptune for some weeks to come, it'll hit you hardest in the first few days. Once you get past that stage, it will begin to lighten.
Conserve your energies and be prepared to confront your fears. Once you do, chances are you'll see that things are nowhere near as bad as they may seem on the surface.
Perspective is highlighted as transformative.
–
---
Passion Reignited – Death/Rebirth In Love
On 2nd February, Venus decides to throw something else into the mix as she moves into a sextile with Pluto. Whatever else is going on around you, the idea of having a romantic bond with someone is paramount.
And if you do connect with your Twin Flame (or someone else) at this time, it could turn out to be a lot more intense than you'd anticipated.
Intensity, passion and depth are the key words here. Pluto is the god of death/rebirth, power and sex – so in this period it's highly likely that a death/rebirth process is going on in your connection.
If you and your Twin are on good terms, this can be a time of sizzling enjoyment and closeness between you. But for many it will bring issues with jealousy and insecurity. (Learn why here)
–
---
Sacral Chakra Purge…
Pluto interacting with Venus tends to stir up a purge of the sacral chakra, triggering any issues around sexual shame/guilt and holdbacks to rise to the surface.
For Twins this tends to trigger lingering energies and cords to do with infidelity/non-Twin connections and such to be purged. Make sure you clear it so it doesn't stick around and create running/prolonged separation.
(Again, I take you through clearing all this in the Complete Harmony Healing for Twin Flames.)
Under this influence, people are more likely to get into relationships that are a little less than sensible – based in strong attraction and sexual chemistry rather than higher love.
Indeed, you might get entangled with someone you don't want to tell anyone about – secrets are another one of Pluto's domains.
–
---
Old Lovers Returning…
Spirit shows us, the universe may also bring back an old lover into your world now (even via a dream or online) to give you the chance to let them go for good.
It can also be an old dynamic of your connection, that's returning…
Some people can also be a little manipulative at the moment, so be careful you're not caught up in a situation that isn't wise for you.
Keeping your energy clear and high vibrational will help both you and your Twin align with harmony and the positive expressions of this powerful current!
–
---
Tapping Into Heightened Willpower
Another issue right now is, Mercury makes a semi-square to Jupiter as Venus sextiles Pluto, everything seems like a bigger deal than it actually is.
It's worth holding back for a day or two before you judge a situation that seems hurtful, or before you leap head first into an entanglement that you might regret later.
Spirit tells us that Venus sextile Pluto can be channeled as power to manifest love and your dreams, so if you can use this current wisely you can benefit from the willpower and deep determination that's easier to muster up now.
The way to do it, is to focus on the heights of love and positivity from earlier in the week. And to put the intensity and power into making it happen tangibly!
The semi-square tells us that just TALKING and THINKING about our wishes and desires don't make them come true. We have to take aligned ACTION and make sure we're a MATCH to it actually happening…
(Check your alignment here – are you really OPEN to the reunion and love you're praying and hoping for?)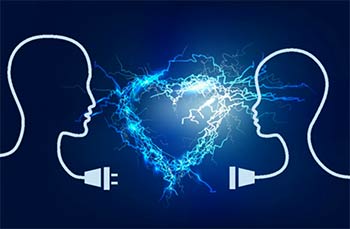 –
---
Will It Go High Or Low? Your Power Over Reality…
This is set to be a week that can go really high or really low, depending on you and your system and how you handle the energies.
A key is to remember you have a lot more power over your circumstances than you may realize. Claim your mastery, set your sights high and fuel your power into making your dreams a reality.
You really do have that power – in fact, you are more powerful than you ever believed. You are an infinite being. Physical reality is really no block for you, once you get your mindset and your alignment straight.
And right now, the universe and your soul are waiting for you to start using that power. Are you willing to do what it takes?
–
Until next time, I'm sending you love and light for your continued journey! <3
Cassady x
---
–
Want to make the journey to Union and beyond lighter and more positive? Take the path forward with me as your "personal" guide with the Vibrational Alignment Program
"My Twin Flame is a Runner and something amazing happened today… I've done the clearing two days in a row so far, and guess who called me this morning after doing the meditation and energy cleanse? Yup, you guessed it… he called on his own without prompting from me! I am so darn happy, it's a miracle!"
– Kristine D, Mass., USA
Alternatively, download my Free Twin Flame Help Kit which contains two resources from the full program!
(Do you want to develop telepathy and remote communication with your Twin? I take you through it and help you get into the Alpha state with this Free Guided Meditation in the Free Twin Flame Help Kit)