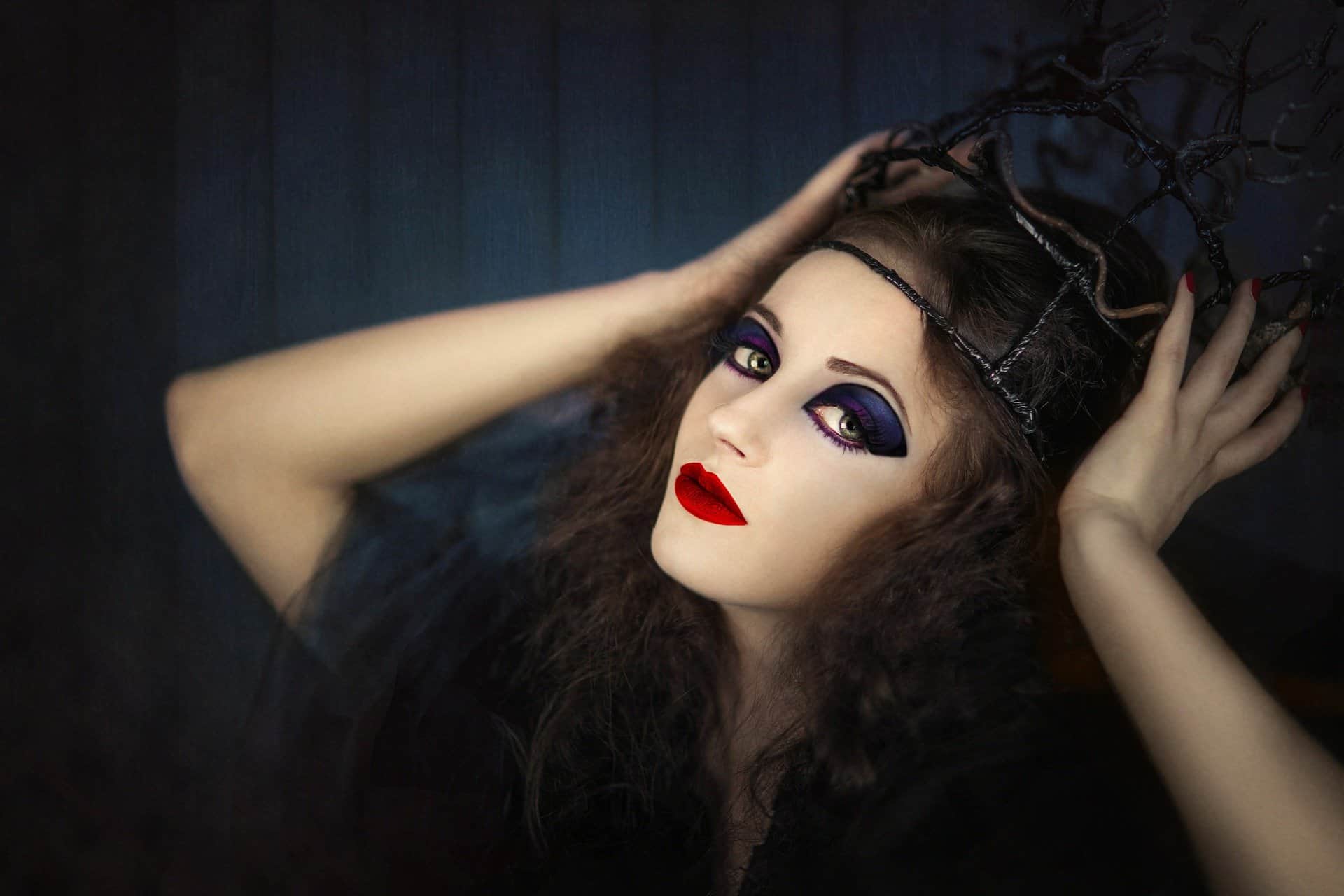 Secrets Come To Light, The Veil Drops: Heightened Time For Passion, Twin Flame Sex And Soul Connections. The Divine Plan Revealed… Are You Ready? 
–
Welcome into a brand new week in the cosmic energies.
Highlights this week include:
Halloween, life/death cycle themes open to "supernatural" expressions of love. Plus, Venus and Juno join up, creating a heightened time for unity and soul love!
Did you know there is always a "divine plan" at work on your journey? 
Discover more below!
–
---
Twin Flame Preparation
With several planets having moved direct over the last few weeks, including Mercury, Saturn, Pluto and Jupiter, we are now in somewhat smoother waters – but deep inner shifts are still happening.
The Twin Flame connection is still in a "preparation phase" for the upcoming Mars/Venus conjunction in February 2022.
Your beliefs around the Twin Flame connection are being asked to shift, and you are being guided to have more empathy and yet more neutrality with your OWN self.

(For help with this work, to make sure you make the most of that immense high point and are fully aligned with unity, have a look here)
–
---
Twin Flame Union Preparations For 2022
This "unity preparation" involves purification of our energy and belief systems, and old debris is likely being pushed up so you get the opportunity to clear it and open your connection to a higher state…
This week, we're shown that part of the process involves you being pushed to embrace your own mastery. To become more self aware on a higher level.
To embody more of your soul's wisdom and take an observer's stance rather than be pulled around by lower emotions.
–
---
Seeing Yourself Clearly?
From October 23rd and into this weekend, the Sun square Saturn, is posing challenges. Above all, it's "saying" that you may not be quite clear on your own inner state, and YOUR role in your life.
Saturn in a square means we're being "blocked" on the outside in an effort to get us to go within. And Saturn is "saying" that WE need to shift our approach somehow.
It's not the "world" or our counterpart's fault, in truth. It's an outer mirror – which is showing us we need to adjust to get the results we really want.
It's easy to feel like "everything" is wrong when Saturn challenges us, and you may feel restricted or burdened or opposed. Above all we tend to feel like there are no solutions…
–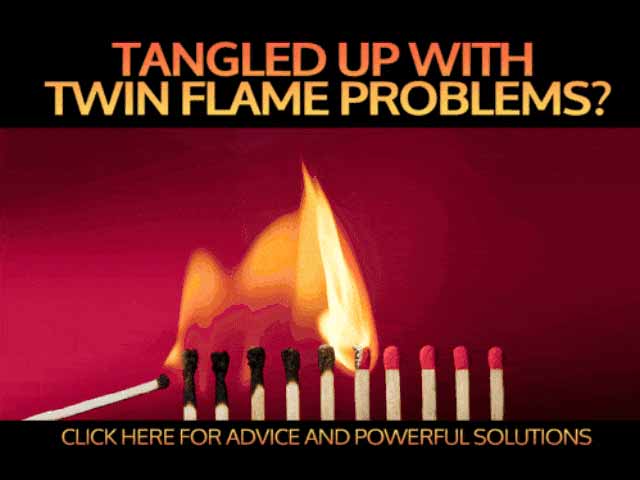 –
---
Rising Into Your Highest
But it's for a reason! What Saturn is really "saying" is that you have to go within and get the INNER state aligned with the results you want on the outside.
Continuing to chase on the outside without getting your inner alignment right, will not get you results. So now, you may be "forced" to go within. (For more on this process, have a look at this article).
It's likely for many Twins that the issue challenging you, is that your counterpart seems out of reach to you, due to situations beyond your control.
–
---
Inner Shadows
This is a test of character. You have to go within and get clear on the fears, the insecurities, the beliefs that may be pushing this seeming lack of unity into your physical experience.
You may also have attachments to the past that are preventing you from moving forward…
And once you get clear on that and RESOLVE those fears, cut negative cords and shift into more helpful beliefs, the connection will open again more and more.
Saturn "says" that this is the kind of re-alignment that will completely change your timelines and the future of your relationship for the better.
–
---
Love For The Long Run
If you use this period wisely it will only make you more resilient, and later on, nothing will be able to keep you apart (Saturn is the planet of long term connections that last beyond life and death).
Avoid giving in to frustrations, as determination and persistence will pay off eventually.
The challenges you're experiencing now will help you grow – to be more self-reliant and mature, and having a smoother path for the long run.
–
---
Scorpio Season 
We're also in Scorpio Season and headed towards Halloween and the day of the dead, which are times of dissolving the veil.
It's a time of "darkness" where boundaries are blurred between the counterparts, and between the dimensions. 
It means this is a unique and heightened time for non physical togetherness and allowing the SOUL aspects of the connection to boost your physical journey  – if you are open to it.
For more on "remote romance", Twin Flame Telepathy, chakra climaxes, feeling your counterpart's feelings, communicating with your guides and more of the "supernatural" aspects of the journey – have a look here.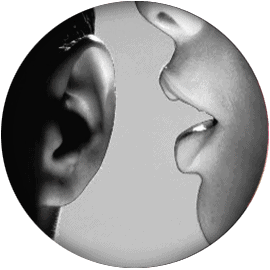 –
---
Shadow Speak
Scorpio season also calls on us to delve deep into our inner world, including to the emotions and fears we keep hidden, away from the surface.
It's also a time of intensity and passion in relationships, and sexuality tends to burn strongly.
However, jealousy, power battles and secrets can loom in the background so keep an eye on your perspective.
(I was asked to channel a session to help Twin Flames deal with this, including clearing out "outsider" involvements on the energy level to open to more harmony. Have a look here)
–
---
Power, Passion
The energy of Sun in Scorpio is provocative, passionate, strong-willed, and intense. But it can also be immensely healing and transformative.
So, any adversity that results from this time has the potential to make your relationship more united than before.
We often grow as people during Scorpio Season, and gain a  deeper connection with our soul purpose…
IF we are willing to go within and confront any fears and "darkness". 
–
---
The Sixth Sense… Or Distortions?
Another added benefit to Scorpio Season is intuition. Your sixth sense is more active than usual, which helps you be genuine and authentic with yourself and others…
However, be aware that paranoia can crop up during this time and cause issues where there are none…
The unconscious is by default more active and noticeable during Scorpio season, but that CAN be problematic depending on our inner state.
So be mindful you're not full of FEAR of infidelity, FEAR of abandonment or other inner patterns that will unfortunately distort your perspective and block your TRUE intuition. (And cause Twin Flame problems).
The best approach is to clear the fears so you're always in tune with truth and attracting more good and harmony to you. I take you through it here.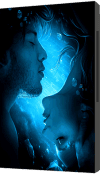 –
---
Luck, Light, Ease
This whole week we have a trine between Jupiter and Venus, who is now in Jupiter's home sign. This helps boost romance and creative endeavours – and brings a general feeling of enjoyment and flow.
You'll likely feel more at ease and hopeful than in recent times, despite any challenges Saturn is bringing.
And you're set to be enjoying social interactions and some kind of success in your endeavours and/or in love. 
You have more confidence, charisma, and charm right now than usual. This will also help with your Twin Flame connection, as your self love, self appreciation and seeing your own value more, helps you be more OPEN to love and positive developments.
–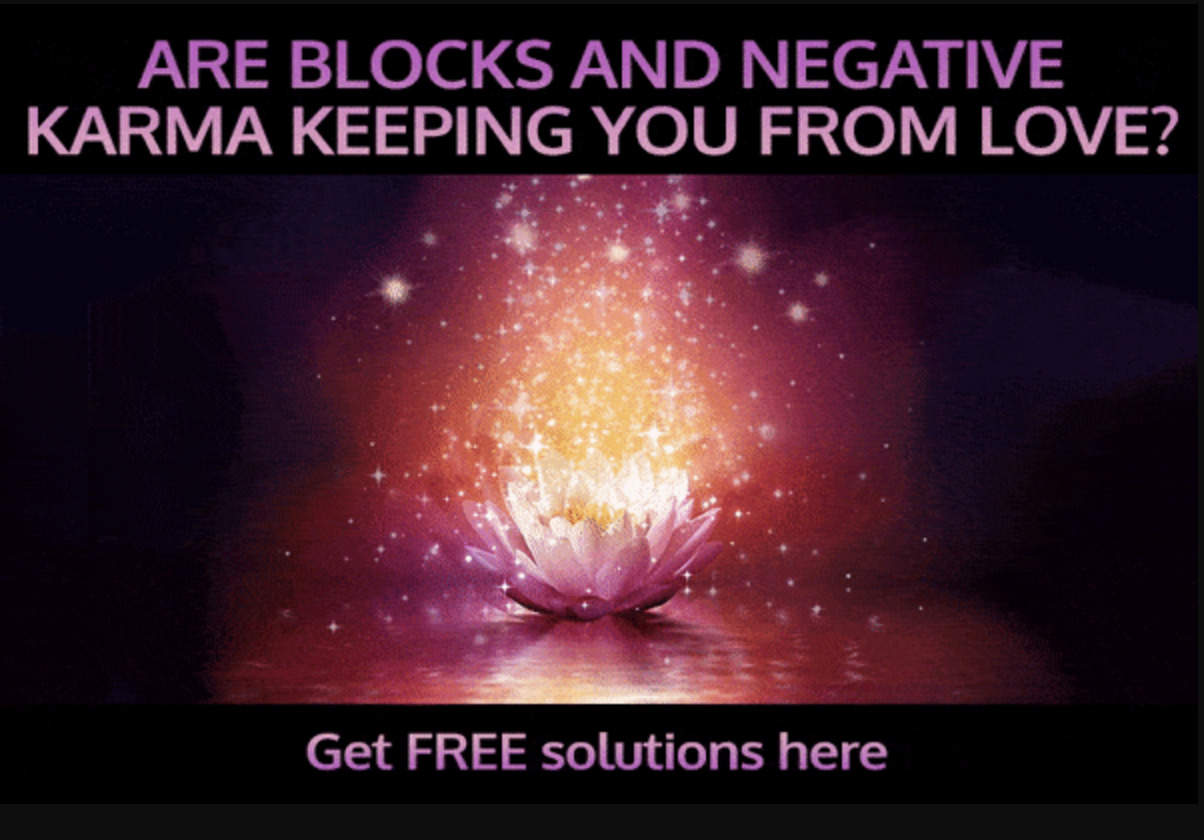 –
---
Thirst For Travel
With Venus in Sagittarius, you are likely itching to experience new and amazing cultures or reach far into higher understanding, to travel to a new and exotic place or interact with others who are different from you.
If you're not able to physically travel, remember that you CAN travel "existentially" – to learn and expand. To read about foreign cultures or expand your perspective through watching documentaries, journalling on your beliefs and path, and more… 
With Jupiter being the great beneficent of the Zodiac, giving to charity or volunteering can also be satisfying and positive. 
Travel, expansion, abundance and excitement doesn't have to be physical.
And likewise, if you feel sad that you're not able to share life's joys with your counterpart, don't close off to the soul connection.
–
---
Your Twin Flame's Truth For You
The truth is they ARE always there with you, sharing every joy and sadness, every success and challenge.
You may just not SEE it clearly with your human senses. (For help to open to this magical side of the connection, go here).
But interacting with your Twin's soul can be the most powerful boost to physical unity as well.
They ARE always right there, wanting to help and guide you to love in the physical as well as on the soul level.
–
---
Onward And Upward
Also this week, Jupiter trines Mercury, which means you'll find it easier than usual to approach life with a positive attitude and show your true self to others.
It's a positive and adventurous energy, and helps you to release old ideas of fear and limitation to open to something higher.
You'll also notice that the drawbacks you usually experience in your relationships have to do with old ways of LOOKING at romance.
So, if you can see that your thoughts and perspectives affect your connection, and shift them, your circumstances will change for the better.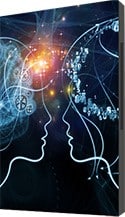 "The Higher Dimensional Anchoring completely blew me away. I saw my Twin Flame completely change overnight. The change in him was the biggest change I've seen in him to date. I'm so grateful for your tools, and I'm merely without words on this latest one. It really was the answer to my prayers." – Sarah (via Facebook)
 Click here to learn more and download
–
---
New Developments Reaching Through
Your communication skills will be heightened during this period, and you may encounter new philosophies, information and perspectives that will help you moving forward.
Newness is definitely in focus, as throughout the week Uranus opposes the Sun as well, bringing a jolt of the unexpected to your life.
Uranus is all about breaking up the old and outworn, what may have been holding you back… So that what is new and more positive can reach you. 
This transit indicates unexpected and exciting encounters with radically different people than the ones you're used to.
–
---
Instability, Challenges
However, there is an air of instability around and it might be challenging to deal with. If you find it hard to sleep this week, or find yourself in tangles of stress, this is likely the "culprit".
There are sudden and possibly unwelcome changes or challenges showing up, pushing YOU to change. It may show up in your behavior, through a partner, or an external event.
Above all, if you truly know your soul, and your inner state, you'll do fine with this.
The current tends to cause most problems where there is unconsciousness or where we have held onto old and negative modes of approaching life – and outworn identity structures, ego patterns and such.
For help with this powerful current, have a look here.
–
---
Bringing Your Highest Good
The sudden developments, revelations and changes are likely to come via technology, groups, friends and the unorthodox, as Uranus is the ruler of these.
In the world, it's likely that tech companies/cryptocurrency projects/social media and other things ruled by Uranus are in opposition with established modes, or that there are sudden changes…
This transit is can bring a demand for solutions… And/or calls for legislation or revelations around something that has been hidden.
–

---
Expect The Unexpected
On a personal level, there could be unexpected info or change coming via technology, groups and social media.
What is happening is designed to bring you to your highest good this week, so keep an open mind, and you'll open to the gift in this.
You will discover new approaches to love and experience positive shifts. But it requires you to step out of your comfort zone and adapt to a higher state.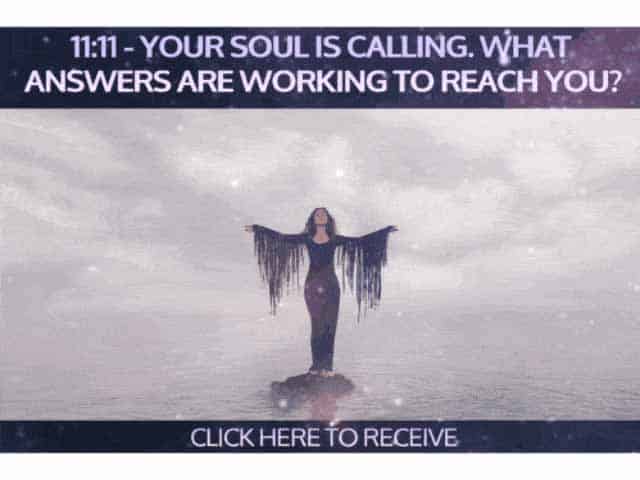 –
---
Secrets Come To Light
This process culminates with a square between Pluto and Mercury and Halloween at the Weekend, when what has been hidden or suppressed cannot be contained any longer.
A purge or detox is set to happen.
Secrets can come out, repressed anger or resentment, or hidden factors in a situation you've been dealing with.
You're likely to either find out a truth you didn't want to hear… Or something that seemed true will be revealed as false.
Including leaders being exposed, or claims to power being dismantled.
–
---
The Truth Will Speak
If you can be calm, honest and open with others involved about any issues, you will find a huge weight will feel lifted off your shoulders.
And if your issues are within YOU, journalling and energy work will help you profoundly.
When you're not carrying heavy burdens on an unconscious level anymore, it will open you to more inner peace, wellness and align you with more positivity moving forward.
–
---
Soul Connections
Lastly this weekend, we have a special conjunction between Venus and Juno the asteroid of soul mate relationships and marriage. 
This is a beautiful indication, together with Jupiter supporting, that love truly IS being guided.
We are being asked to embody the inner codes of unconditional love, so we are a match in the physical.
Know that TRUE lovers, those who are a "match made in heaven" – Twin Souls – really ARE being brought together. And you'll notice signs of it this weekend into the beginning of next week.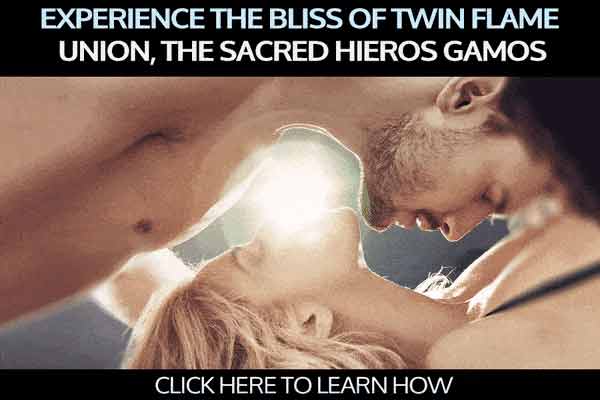 –
---
What "Tries" To Block Twin Flame Love
Is it always easy? No, because the kind of love Twin Flames share is not commonly experienced in human society.
And there are many cultural and physical blocks that "try" to get in the way of unity on that higher level. But that's really why we're here. To experience that higher love made physically manifest.
Even if things look bleak lately, know that things are not as they seem. There is always a Divine Purpose.
It won't fix things for you, necessarily, but it will ALWAYS GUIDE you – if you can learn to open up, listen and take inspired action. 
–
Spirit's input is that we are in a period of recalibration, so don't take things at face value – especially this weekend.
Stay centered in light and your soul and the real truth will eventually reveal itself.
Until next time, I'm sending you love and light for your continued journey <3 
Cassady x
–
---
"Your Vibrational Alignment program and Harmony Healing have been so valuable to me and I use them daily. I also use the Higher Heart session weekly. Thank you!!! My Twin Flame and I reconnected again in a way that was better than I ever could have imagined." – Joy, California, USA
Want more? For my step-by-step "roadmap" to Twin Flame Union, created after my Twin and I reached Union – have a look at the Vibrational Alignment Program
Alternatively, download my Free Twin Flame Help Kit, which contains two resources from the full program