Your Pre-Life "Map" To Reunion. Masculine Twin Flame Sets Aim For True Love, The Universe Backs Him Up. But Are Non-Twin Love Interests Trying To Veer You Off Course?
–
Welcome into a brand new week in the cosmic energies!
Highlights this week include:
Mercury Retrograde and Venus join up – past love returns, plus, the Masculine Twin takes action for love. Did you know your Twin may have been working on self-improvement to get you back?

Discover more below!
–
---
Divine Breakthrough Webinar – Replays, Questions
First I want to thank everyone who was on the webinar last week! For those that weren't it's now available in the store For those who were on the session a copy has been emailed to you so please check your secondary folders for an mail from 'noreply@digitalproductdelivery.com' if you can't find your link : ) What a night! We covered so much ground…
From the secret advantage you have if your Twin is "unawakened", why your Twin might be "teaching you" a "leveling up" lesson, the step-by-step spiritual map to Twin Flame Reunion, messages from spirit and so many amazing questions in the Q&A!
The feedback so far has been incredible so far here's some of you have been saying: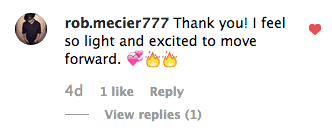 –
We answered questions like:
– How to bring your runner Twin back
– How to know if telepathy is real or just your "imagination"
– How to approach a Twin who's afraid of opening up or doesn't know you're Twins
– How to access the Akashic records
– How to deal with the overwhelm of awakening and making your way back to love
– Why Twin Flames really are here and what it means for your journey…
… and so much more!
As I said in the call, the very fact that you've awakened means you are here for more. Struggle, conflict, separation are all part of the old 3D reality that we Twin Flames volunteered to come here and pave the way out of. If you're awakening, it's a clear sign from your soul that you are destined for something more.
Let me begin to show you the way to unity, harmony, love…
The higher reality beyond "the normal"… Click here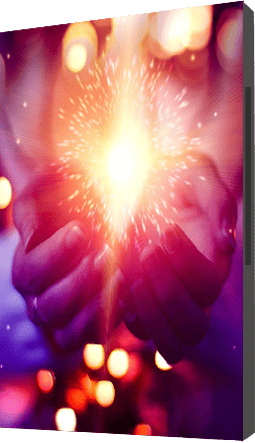 –
---
Taking Things One Step At A Time
So onto the cosmic energy forecast: In general this is set to be a week that opens to long term progress and positive developments.
Monday will likely bring challenges, as Chiron and the Moon join in with a grand trine tying in Mars/Juno in Leo and Jupiter R in Sagittarius.
This shows us that past hurts and disappointments may be on your mind… Triggering is likely… But it means there's a solution at hand too.
Taking action and focusing on taking things one step at a time is key. When you take action, you shift out of the old hurt and disappointment paradigms that may be brought to the surface.
–
---
A Past Love May Return To You…
With Mercury still retrograde this whole week, there's a sense of confusion and lack of clarity around.
Venus joining "him" on July 24th adds a new theme to the confusion, and may bring a pleasant sense of past love returned, or a hazy mood of not really caring where love is headed but enjoying the moment for what it's worth.
When Venus joins Mercury Retrograde in Cancer we also have a few specific themes for the week and into the next. Firstly, that a past love is set to return.

Your Twin may reach out to you, or you may discover something new about a conflict you had with them, which helps you forgive and move into a higher state of harmony together.
Spirit also shows us, your mother or another influential female from the past may figure strongly. Or an "old" idea or creative inspiration being brought to light once more. Solutions and a new harmony around past issues are likely.
–
---
Guidance Incoming – Pay Attention To Dreams
Stay open to past guidance which may be brought to you again – highlighted are steps to take to reach union or join together physically with your Twin Flame.
Note down everything that comes to you this week, as it's set to be meaningful in some way. Spirit highlights dreams as a source of these messages, solutions and guidance.
So when you wake in the morning, be sure to jot down some key words. It's set to pay off, particularly for the long run!
–
---
How Did You "Learn" Love As A Child?
Another strong indication, deals with love the way you "learned" it in infancy.
How did your mother (or another female caretaker) in particular show you love? Were you loved unconditionally, or shown that unless you "behaved well" she would withdraw or deny you love and acceptance?
Be aware that this unconscious "hardwiring" for love may be causing problems in your Twin Flame connection without you and your counterpart being fully aware of it.
When we fear love being taken away from us (i.e. we were taught if we weren't "good" we would lose love) it can trigger cycles of running, unworthiness, fear of things not working out between us…
(Read more here in "How Can I Get My Twin Flame To Stop Running?")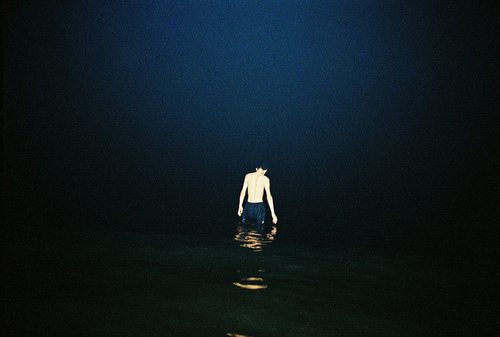 –
---
Conditional Vs Unconditional Love
This particular transit which lasts throughout the week is likely to light up issues around CONDITIONAL love you learned in your upbringing.
Your soul is working to show it up to you so you can rise into a higher state and attract a more positive dynamic with your counterpart! UNconditional love. Love no matter what
Another issue spirit highlights, is what you saw about love and relationships growing up:
Did you see anyone experience the kind of bliss you are longing for? If not, you may have some work to do to align with it. To "paint the picture" to your subconscious mind so you can attract and manifest it.
–
---
"Painting A Picture" For The Universe
Because Cancer is the sign of imagination, visioning and birthing spiritual potential into physical reality (read more here), you've got a positive supportive energy to help you with this:
Start mapping out what you truly desire in your relationship. Use details.
How would your home environment be, what would the atmosphere between you be, how would you speak to each other and interact, where would you live, what would your daily life together be?
(For some help with this, have a look at my resources here, particularly the creative visualization audio)
–
---
The Universe Supporting You – Or Is It?
On the 25th Mars/Juno move into a trine with Jupiter R. This is a time of high energy, optimism, reaching for the stars. It feels like the universe is on your side and supporting you to your dreams…
Or if it doesn't feel like that… it means there are doubts, skepticism, past disappointments lurking in your system.
And they will now be shown to you so you can resolve them (I help you with that here) and move on to a higher state.
–
---
Masculine Twin Reaching For True Love!
We see the Masculine Twin (or Aries/Leo/Sagittarius dominant Twin) resolving once and for all to go for their heart's desire. It's on their mind and they seem to be making this decision with themselves above all.
We see them drawing a line in the sand, and resolving that TRUE love (which of course is you) and sharing bliss with "THE ONE" (again, you) is what they want and what they are determined to get.
They're very firm on this and we see the universe supporting them. They are likely being guided to experiences of seeing other couples truly happy together in this period, to illustrate to them what can be…
And they are being guided to the knowing that YOU are that person for them.
–
---
Creating Twin Flame Partnership
We see that they want a true partner, someone who wants the best for them and that they can support in return. An equal, a best friend and lover for life. A REAL PARTNER.
So do make sure you act and communicate like a partner to them. Blame or conflict may turn them the other way.
Some "unawakened" Twins are in particular working on self improvement in this period, knowing that they will have to impress their counterpart and SHOW that they are worthy.
It seems like they are willing to put in this effort to get back together.
If you're already in a relationship together, the Masculine Twin will be a great support at this time, providing a positive view of the future and a reliable feeling of strength for their counterpart.
–
---
"Reverse Engineering" Your Dream Come True
This is a time when having a strong belief in your self-worth and basing whatever you do on good intentions will really, really work for you.
Positive energy is there for anyone to access, but it does take some effort to make it work for you. Knowing the steps to take is a very helpful key.
Have you ever heard of "reverse engineering" goals? This is a crucial method for reaching your dreams. How it works is, you find out what steps are between you and your goal.
Say you want to reunite with your Twin, you would find out how did other Twins end up doing that? What tools or methods did they use to get to that point?
(You can read about my journey here, and other Twin Flames' examples here).
–
---
Doors Of Opportunity Opening For You!
This kind of Masculine polarity logical game-planning will work out well in this period – especially as Venus is tangled up with Mercury Retrograde. The beauty of it is, when you have a plan, you won't be easily swayed by emotions and temporary setbacks.
Jupiter is still retrograde so your options might seem a little un-glamorous or not very tempting, but there ARE many paths to where you want to go.
The universe is opening doors of opportunity in this period. This is a period for long-term progress made sure and steady. (If you want to learn more about the step by step "map" method to Twin Flame reunion, have a look at my new webinar here)
–
---
Twins Meeting For The First Time This Coming Period…
Another exciting indication is, again, that the Masculine Twin is likely being encouraged and directed to you in subtle ways.
This also goes for Twins who haven't yet met, the indication is that if you follow your guidance you are being brought to that point within the next few months.
Remember your counterpart is also always receiving guidance and their "team" is working to bring you together.
It can be an amazing thing to be able to stay in touch with your Twin's guides on your journey, as they'll show the way to unity from your counterpart's perspective too.
–
---
Secret Helpers For Your Path…
They can keep you informed about what's the best move at any time, f ex is your counterpart struggling at work? Their guides will let you know that it'll be helpful for you to be supportive right now and that this is the true reason behind any anger and frustrated being directed at you…
Has your counterpart been "running"? Their guides will let you know things like childhood issues that are causing them to feel unworthy of love, and more…
I take you through learning safe and reliable spiritual communication in the Vibrational Alignment Program so you can begin benefiting.
Click here to discover more (Class 2 and Class 4)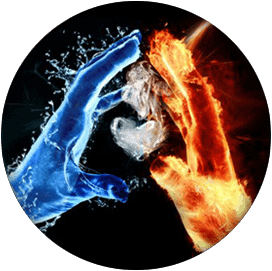 Being in touch reliably with guidance can help you make the most of cosmic transits, reunite faster and avoid any misunderstandings and lingering conflict…
–
---
Venus Enters Leo – The Passion Of Romance!
On the 27th Venus moves into Leo and love moves into a phase of grandeur, passion, heart-lead expressions and creativity. Venus in Leo is the domain of kings and queens, of living life like it was a grand play or a dream in motion.
Venus in Leo will present you with a choice and it's up to you how you embrace or reject this cosmic current: You could choose to err on the side of caution and align with the mind and memories, saying, no thanks, I've been hurt before so I'm going to turn XYZ down this time.
Or, you could embrace the heart's clarion call and know that each moment is the chance for a new beginning.
That everyone can be kind and loving and rise into their "best self" and that if you don't give someone a chance, you never know what might be…
–
---
What Is Really True For You? Love Beliefs
Your heart is calling to you. Be mindful that you don't settle in love, that you don't allow societal belief systems or pessimism to dictate your path.
Because if you do, you close off to blissful romance by DEFAULT. The heart knows its true match. When we let the mind rule our relationships, sure we learn a lot, but we can also end up opting out of life-changing amazing love.
Spirit shows us that this is a lesson theme right now, to learn to differentiate between our HEART's true calling vs SOCIETY's programmed beliefs. What is really true for you?
Mercury retrograde ties in to help you sort out YOUR truth from other people's.
–
---
Have Your Souls Been Triggering You For A Reason?
Take another look at your path. Can you see that collective ideas of relationships, women and men and Twin Flames may have affected you?
Right now, it's imperative that you sort through this so you can align with YOUR truth, YOUR love's bliss, YOUR ideal future. (I help you out with this here)
Spirit shows us, that your soul and your Twin's may have been rattling you PRECISELY to get you to question everything and release those societal "myths" that would only cause more problems, more conflict, more separation, more blame.
–
---
Non-Twin Love Interests Pursuing You
One "risk" with this transit is that if your counterpart isn't showing you respect or love right now, you're in no mood to try to make it work with them.
You're more likely to value yourself most highly – to set boundaries and choose yourself over them.
We also see it's likely that you receive romantic offers from non-Twins in this period, especially if you're not together right now.
People may be flirting with you and you find yourself considering whether it would be a safer or "smarter" move to give them a chance.
Use your heart as well as your head – don't make rash choices, remember Mercury is Retrograde. If in doubt, write everything out – you'll get more clarity that way.
–
---
The "Finger Of Fate" Gets Involved
Another powerful indication in the middle of this is that in the background Mars, Saturn and Neptune are forming a yod – also known as a finger of fate.
Saturn and Neptune are in sextile, acting together to push us to PHYSICALLY manifest our highest desires and aims.
Continuing themes from late June, We're being prodded to develop a greater sense of purpose so we can actually take action on our goals – instead of just WISHING and HOPING.
Mars is making a quincunx to both Saturn and Neptune, demanding that we work out a way of balancing wishing vs action taking.

Right now, you're being shown key pieces of the jigsaw puzzle so that you can begin to move closer and closer to your dream fulfilled.
–
---
Your Pre-Life "Treasure Map"
You may not have clarity on the whole picture right now… But bit by bit this week, the steps are showing up. Subtle indications, hunches and insights.
Again, be sure to note them down. Like a treasure map, there may be some twists and turns, but you've known this path since before you were born.
Now it's time to remember. To tune in.
There are a lot of exciting transits coming up over the next few weeks – I can't wait to report back with more next Monday!
–
As always, I'm sending you love and light for your continued journey! <3
Cassady x
–
---
"This has been truly amazing, every time I use the energy cleanse tool my Twin Flame texts or calls me immediately afterwards. It's really crazy! And then we always get to some kind of different level of communication or we express ourselves in different ways. We are continuing to heal. It's amazing that I can do this type of thing and my Twin be so affected by it as well!"
– Teresa B., USA
Want more? For my step-by-step "roadmap" to Twin Flame Union, created after my Twin and I reached Union on my own journey – have a look at the Vibrational Alignment Program for Twin Flames. And you can read here about other Twins' experiences with the program!