Total Solar Eclipse, Powerful New Moon Push For Change – While Grand Trine In Fire Supports Masculine Twin Flame On Soul's Path. Laying The Foundation For Physical World Reunions…
We head into this week with a solar eclipse as the main "headline" in cosmic news. On August 21st we have a total Eclipse of the Sun – set to shake up both our inner and outer world in terms of appearances vs deeper truths.
With the Sun positively interacting with both Saturn Retrograde and Uranus Retrograde – something from the past is being corrected in this period…
A Solar Eclipse means that the Moon moves between Earth and the Sun, obscuring light. In metaphysical terms we see this as a representation of Ego and the analytical mind being obscured by unconscious material, in order for a "restart" to happen in terms of identity and emotion.
Eclipses are notorious for heightened emotions, so keep an eye on yourself right now. It's likely your perspective is skewed by unconscious feeling material…
---
Welcome: "The New You"
It's likely you get a "fresh start" now, especially in terms of how you see yourself and how others potentially see you. Something that's caused you to feel rejected and shaken up in the past is being balanced now – that's the upside to this Eclipse.
The tricky thing is that all Eclipses involve a "shakeup" of the collective energy fields – old debris and negativity is brought to the surface to be cleared out and this means things are set to feel tense. Emotions run high.
Do make sure you shield yourself in this period, to avoid absorbing others' and collective negativity.
Take emotions with a pinch of salt during eclipse periods, as you might in fact be picking up on someone else's "issues".
For Twins in Ascension, who essentially become "empaths" during the process because they become sensitized to emotions… this is very important.
If you want to learn simple, effective ways to shield yourself and uplift your energy, have a look at my complete Vibrational Alignment Program which I was asked to share with other Twin Flames after my own Twin and I reached Union within 18 months of our first encounter.
Or, you can try my Free Transformation Kit for Twin Flames – the energy cleanse tool here has  worked miracles for so many Twin Flames! Every single week I hear from someone whose Runner Twin got back in touch after they used this guided meditation.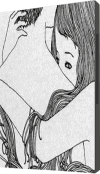 ---
Things Were Not As You Thought They Were
This particular eclipse happens on the cusp between Leo and Virgo, right between the North Node in Leo and the New Moon In Virgo – which brings a beautiful message of healing.
That things have not been quite the way they've seemed to us – we've thought that our situation was worse than it really was in regards other people and the world. And we're likely to "see the light" more now in some deeper way.
The indication is, other people haven't really been "opposed to us" as we may have thought in the past, and we haven't really been "flawed". It's been a mis-perception. Separation has been an illusion, ultimately.
And yes, we are here to "heal the world" in some sense, but no, it's not as heavy and as challenging as that can feel.
This is a reminder that our true "mission" and life's purpose is to *thrive*.
---
The Truth About The Twin Flame Mission – "Be-you-tiful"
When we do this, when we "live our bliss", we uplift others with our mere presence – energetically, emotionally and spiritually.
This powerful Eclipse on the cusp of Leo and Virgo shows us that it is by being "you-niquely" you, you are at your greatest and best. That it is by being unapologetically true to your deeper self that you will accomplish most, be the happiest.
And for Twin Flames… this is how we attract Reunion on all levels. When you proudly return to yourself and embrace yourself in all your uniqueness, you become magnetic to your other self.
(If you're in need of some assistance regarding self love, as many of us are, have a look here for an energy transformation journey spirit channeled to me, which is all about self love, opening and upgrading the heart chakra, uplifting your connection.)
–
---
Shakeup: Starseeds/Indigo/Rainbow/Crystal Children/Twin Flames
This is a highly significant time, as we're set to be shaken up – above all our self perception.
All the "stories" we've been told about who we were from birth, all the human identity systems. Our masks of identity are coming off.
Because they have been obscuring the true greatness, the divinity, of who we were beneath it all along.
You were born with very particular gifts and abilities and skills – and for many indigos, rainbow/crystal children, twin flames and starseeds these are often seen by the outside world as flaws…
For example, an inability to follow rules is really a soul's "immunity" against systemic limiting belief systems that the world would otherwise infect them with…
Dyslexia can really be a soul's deliberate creative "immunity" against being forced into the ways of the world… so that the person can stake out a path of their own.
Being overly emotional (empathic) means that someone is actually a "truth detector" – able to feel the energy beneath words and lies…
Being someone who never fit in with those around them – this is your soul's way of pushing you to go beyond. To find your own place in life and the world.

In this period, be open to re-thinking any perceived "flaws" from the past.
Our identities are being broken open so we can embrace a wider scope of self, to step into the soul's true light.
This Eclipse Day, you might find it healing to write down old traits that were perceived as "wrong" by people around you – and to re-frame them in a positive light from your new higher perspective.
---
How To Awaken A "Sleeper" Twin Flame – With Their Free Will
Spirit recently channeled a brand new clearing where we go through anchoring you into the higher dimensional unity grids, pulling in more of the soul's presence and gifts.
One day as I sat down to meditate, this transmission began immediately, word by word. Even though I channel information and have created sessions before, this was so crystal clear and urgent.
I was shown that this is meant as an answer of help to prayers made by countless Twin Flames all over the world – especially those struggling with an Unawakened counterpart.
Because in the session we go through a beautiful process of triggering awakening to begin. Rousing the Unawakened Twin into full awareness, with their own free will, and adjusting your Timelines as a pair in order to usher in reunion in the physical.
Have a look here for more info.
–
This is a brand new session, launched less than a week ago and already there are so many amazing stories and testimonials coming in!
"After I did it, he messaged me! Someone actually bought it for me! I knew it was the Universe trying to tell me to stop trying so hard and to just focus on furthering myself. BAM! Just like that – got the meditation, did it, and there he was." – Indi, New York

–
"Thank you Cassady! It was AMAZING and HUGE. Back home, on track in 9! And we spoke finally again!" – Daisy (via instagram)

–
"The best session I've ever ever experienced. I'm so happy and light. Thanks Cassady for this precious gift" – Catia (via instagram)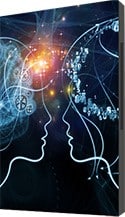 ---
The Coming Steps to Twin Flame Union
As the sun now begins to move through the house of service and next month further into the house of marriage and relationships, the message is clear that now – before this begins – it is all about YOU.
Get the inner world in order before you attempt to correct the outer – as within so without. Make sure your energy is aligned with love before you attempt to attract it from your Twin in the physical.
When your inner world is harmonious and you're at peace with yourself, the journey into unity with another comes easily. Connecting with them on a soul level is a wonderful way to do this. 
Expect past assumptions and feelings of being at odds with others to be stirred up in this period to make room for getting closer. Make sure you actively clear the old negativity.
Spirit comments, if we've found it difficult to relate to other people in the past, can we see that this is a pattern of not feeling able to open up which will also affect our Twin Flame connection? This is a key block for many.
In this period do what you can to eradicate old limiting beliefs around yourself, and upgrade into a new positive version of identity. Write down 10 things about your "ideal self", or write down a positive thing about yourself every day. Affirmations can be powerful.
In the Vibrational Alignment program you'll find a specially formulated creative visualization for Twin Flames plus simple yet powerful methods for uplifting your vibration to align with and invite in love and Reunion. Have a look here for more info.
---
Grand Trine In Fire – Boost For Love
At the end of the week on 26th August, Mars joins up with the North Node at the end of Leo just as Venus makes her entry into the same sign. This is a good thing for love and the Twin Flame relationship – you're set to feel more "on the same page" now.
Another cosmic "headline" for this week is the Grand Trine in Fire – between Aries, Leo and Sagittarius.
This is a rare event considered extremely positive. Saturn, Uranus and Mars/the North Node are creating an energy current in fire, that supports big changes.
As Saturn is now moving direct, this can be big in terms of Masculine polarity Twin Flames and physical world Reunions/returning after periods of separation.
Saturn is all about building for the long run, about physical manifestation and reliability.
With the North Node being involved, this is strong support for the "Masculine" polarity Twin to step into "his" soul's path and step back into the deeper eternal identity.
---
Ego Flare-Ups Likely
However, when the North Node is involved, we often feel pressured and challenged as this is all about the soul's growth. Our eternal soul's motivations pushing past our conscious desires.
Ego flare-ups can easily happen now with the "unawakened" Twin as a result of feeling threatened and like there's too much change on the horizon, but long term this is a positive period that's set to push for developments in the physical reality.
Again, have a look at the New Session as we go through clearing ego blocks, fear and other triggers from the hitherto Unawakened twin's system – when we remove the basis of negativity flare ups are much less likely to happen.
In this period we see that the old is being dismantled (Uranus Retrograde) and the new is being built (Saturn direct). All supporting the Masculine's (Mars) soul development (North Node) and the future "he" staked out before birth.
We see this as an important piece of the jigsaw, for Twins to begin to more and more create a life together in the physical reality. Twin Flame Reunions.

We receive a slight warning from spirit in this regard however – to support this process, do try to be understanding and mild with your Masculine Twin as they're feeling unsure of themselves lately and like they're in the midst of big changes.
Try to show them that you love them unconditionally. The key is to help them feel that the future with you is better than what they're leaving behind.
Read more about this and the awakening process in the Channeled Update from Spirit from earlier this summer.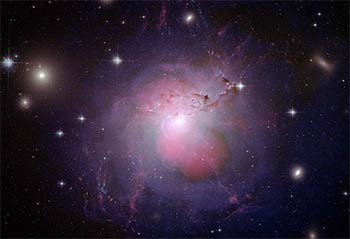 ---
How To Work With The Physical Reunion Process
Assisting your Twin Flame with clearing out fear of change is a huge help in this period as it removes the resistance that will otherwise be blocking the Reunion you desire.
And, it's been brought to my attention by my team that only some of the many readers here on the blog are taking the opportunity to download the Free Guided Meditations and Energy Healings I offer.
If you're someone who's still "on the fence" – please do take action on this as it makes such a huge positive difference!
If you don't believe me, go here to read about the amazing experiences hundreds of other Twins have had with both my Free Downloads and my other sessions.
I get emails every week about Twins whose Runner counterpart has got in touch out of the blue after they used the free Energy Cleanse…!
These Guided Meditations are yours at no cost and you don't have to give out any credit card details – it's my gift to you. If you want, you can even sign off the newsletter afterwards. Your choice.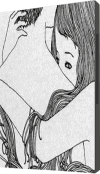 But please take action and try these free methods. It's made such a positive difference to so many already.
What have you got to lose?
I believe in you, but it's important to step into your power and start taking action!
Until next time I'm sending you love and light for your continued journey! <3
Cassady x
---
"I started with your free toolkit and immediately felt results so much that I had to get the full program and wow! I've been doing it consistently and I love the energy clearings and exercises. I feel lighter and my lover and I are so much closer. Every day gets better and better. And since my vibration has become higher and higher, I'm attracting in wonderful opportunities and amazing abundance as well. I'm so grateful for your work, Cassady. Thank you!"

– Jessica N.  California, USA
Sign up here to get the Free Twin Flame Transformation Kit plus Exclusive info on the upcoming 8th House transit impacting the sexuality of the Twin Flame connection – beginning in September and impacting all of next year 2018…!
[grwebform url="http://app.getresponse.com/view_webform.js?wid=10909003&u=PogO" center="on" center_margin="200″/]