Rethink What You Thought Was Possible – New Transits Break Open The Playing Field. Plus, How Is Your Childhood Love Blueprinting Impacting Your Twin Flame Connection?
(Art: Eugenia Loli – you can look at and buy her prints here)
We continue on with our journey through the "underworld" of love.
With a strong supportive transit between Venus and Pluto, we're still being pushed to examine the deeper beliefs and emotional responses we harbor regarding love and relationships.
Spirit highlights, our self love. How is your own inner environment doing?
If you yourself are walking around in lack and dissatisfaction within, your outer reality will not mirror back to you the blissful unity and happy relationship you desire.
We're shown – how we were made to feel by our parents as toddlers is key here.
Did you feel welcome in your family?

Did you feel accepted for who you were, loved no matter what?

Did you feel safe to fully express the truth of who you were and what you felt?
If not, there is some work to be done before you are open to the unconditional love of the Twin Flame Reunion you desire.
---
Embodiment Of Unconditional Love
–
Many grow up internalizing the feeling that they have to keep their true desires and emotions hidden, that others are against them, that it's not safe to open up.
These are deep underlying blocks to Twin Flame Reunion, as they are all based in shutting the heart.
When our hearts are shut on any level, love cannot flow to us. We won't be able to feel loved even if the other person is trying their best to reach us – because we've closed the door.
Spirit asked me to transmit a deep energy transformation session to deal with these specific issues – clearing old heart based blocks to open up to love, both for you and your Twin Flame, and to download new high vibrational templates of self love and acceptance to draw out harmony in the Twin Flame Mirror.
They were eager to emphasize that although we mentally understand the concept of self love and inner wholeness, embodying these templates is a completely different thing.
When we function from inner wholeness on a true energetic level, our whole life experience shifts. Go here to learn more.
---
Inner Alchemy Of Masculine/Feminine
–
As the Sun enters Sagittarius 22nd November and Neptune turns direct on this day, we have a new and much needed boost for enthusiasm, optimism and spiritual zest.
In recent months it's been all about going within – the spiritual link both to higher self/realms and our Twin Flame has been challenged.
A cosmic "plan" to get us to focus within and find the answers within ourselves, to gain inner wholeness and reach a platform of unity within to then go out into the connection to "other" again.
To reach an inner alchemy of Masculine/Feminine.
Now, motion forward begins once again. Neptune won't fully be moving forth until next week but his station to direct is powerful in itself.
You might notice your dream activity changing, astral journeying seems to open up again, your telepathic link to your Twin Flame and your ability to receive messages from spirit will gain clarity.
---
Neptune Direct – Spirituality Opens Up Again
–
Learning to receive messages from your intuition and your guidance team – and your Twin Flame's! – is one of the most rewarding things you can do on this journey.
I cannot tell you how many moments of illumination I've had from this and how much help I've received – not just for myself but for other Twins.
And it completely blew open my telepathic link with my Twin Flame so we're always able to stay in touch.
I teach you how to do all these things in the Vibrational Alignment Program, class 2 and class 4 – Including how to differentiate true divine guidance from negative influence and ego, how to begin remotely interacting with your Twin Flame no matter where they're at right now.
Plus, a spiritual "lie detector" – how to make any being tell you the truth.
---
New Perspectives Open Up
–
These next few months we're set to be able to make big progress on our journey again in outer terms – provided we spent the retrograde period wisely and made the necessary inner adjustments.
Now, the inner growth you made during the last 6 months will translate into outer shifts over the next few months.
If you want some help with streamlining and effectivizing your manifestation and what you attract into your physical reality, plant seeds of love and ensure a Physical Reunion in the near future – have a look at this session.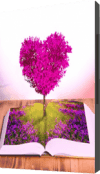 Lastly this week, we have a powerful trine between Mercury and Saturn in Sagittarius, with Uranus Retrograde in Aries.
This translates to powerful realizations regarding the past – not only opening up to profound healing as you could now find a new perspective allows you to fully release an old hurt, but to find a new place of confidence.
---
Old Doors That Were Shut, Opening
–
You might have gone through life making choices from a self perspective that wasn't serving you. We see here that you are so much more powerful and capable than you've given yourself credit for.
This is a period where you have a new kind of realism (Saturn) firmly supporting you to start reaching higher, to go for your dreams again.
The message is, go back and reevaluate certain things you previously accepted as "impossible" or "unrealistic" for you – the ground has shifted, you have changed. Different things are possible for you now.
This is what happens when we shift and uplift our energy frequency, through clearing work, shadow healing and the ascension process.
Our timelines begin to change too, different links begin to connect, different potentialities and "doors" open up to us that may previously have been closed.
Something you thought was shut off from you, is now available. And Saturn shows us, this is truly real to physical life. You're not just hoping or dreaming. It's within reach.
Read more here about Timelines, What it really means and how you can change your Timelines to reach Twin Flame Union and shift out of repeating cycles of hurt.
---
The Twin Flame Soul Song Activation
–
As you see from this forecast, there are continuous energetic influxes impacting the earth plane in order to push human beings into their evolution as souls, and Twins are highly pressured by these energies due to the Ascension process.
Every day we interact with energy, even if we don't realize it. You'll notice it from little things like walking into a room and instinctively knowing something's up – feeling the residue of an argument, sadness, gossip…
We are all energetic beings, and as Twin Flames we're being pushed to release any and all negativity in order to be able to go back to that core Soul Song we share with our Twin.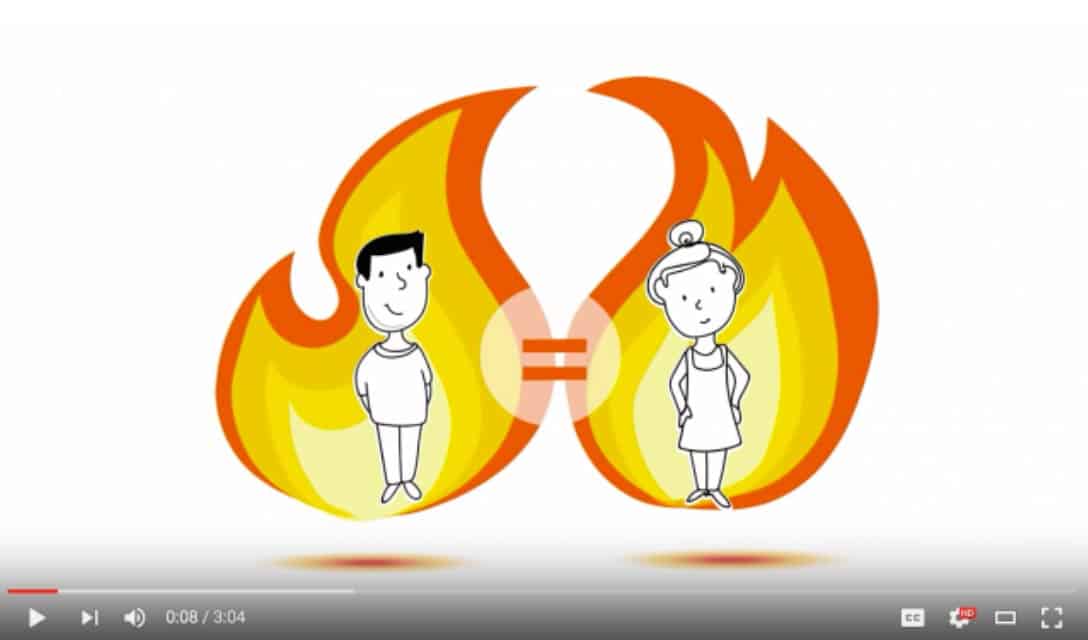 Here's the truth: We always have Free Will. Twin Flame Unity and togetherness is never a guarantee.
We have the option to progress through Ascension the "hard way" through experiencing everything in 3D "real time" and going through the emotional struggle.
Often repeated cycles of the same lesson keeping us in Running and Separation until we finally understand deeply why and how this is happening.
---
Why Some Twins Don't End Up Together
–
And in that realm, many Twins will never get together and experience the true love that exists between them as souls.
There's no knowing how long the journey back together can take, if it happens at all. Some Twins struggle with Running and Separation for decades. I've had clients who have been waiting on their Twin for over 20 years.
But it really doesn't have to be that way. It doesn't have to take a lifetime or more to come together.
We can use new metaphysical energy clearing tools to root out the energy and karmic patterns keeping us stuck. Thereby speeding up the release process enormously. We can free ourselves to learn the lessons from a higher perspective, illumination.
Learning our lessons without "living" the lessons. This makes us able to move through Ascension with incredible speed and takes away the pain and emotional suffering that's so common on the Twin Flame path.
I went from my first encounter with my Twin to us being in Union within 18 months – thanks to energy tools and karma clearing, and we're getting closer every single day.
We would so much love for other Twins to experience the same.
---
The Secret Role Of Karma On The Twin Flame Path
–
And we both had so much heavy "baggage" to deal with underway.
Literally hundreds of past lives on earth – a lot of challenging karma and so many lessons to learn (we both had past lives involving persecution, betrayal, abandonment, hurting each other – as souls we had wanted to experience all the extremes of life on earth).
(Read more about Karma and take a specially created quiz to reveal your Twin Flame Karmic Wounds here)
I was able to free myself from this and help him as well in record time thanks to energy methods. I want you to know that you can do the same.
The Twin Flame journey isn't meant to be a struggle.
The purpose of the Ascension process is to clear out all blocks to love, and get Twins together so that we can do what we came here for: To live in Unconditional Love and be sources of light on the planet.
It's a human misconception that the suffering of Twin Flames is somehow "divinely decreed" or "romantic". You're not meant to be in pain.
---
Tried And Tested Twin Flames' Experiences
–
You're meant to get together to celebrate Love and anchor love into the earth planes – enjoying your connection. And I'd like to help you get to that point.
If you're interested in finding out more about how my Twin and I got to Union in such a short space of time despite so much heavy baggage, have a look here
You can also read testimonials with amazing experiences and positive shifts from other Twins who have used the program.
And as always, I'm sending you love and light for your continued journey!
I'm so honored to be on this beautiful path beside you! <3
Cassady x
---
 
Want more? Download the Free Twin Flame Help Kit to get info on the awakening code 11:11 and the Ascension process going on across the planet right now, plus a deep Alpha Level meditation to connect with your Twin Flame on the soul planes right now!
"This is just magical and I'm moved to tears…This huge block between us just dissolved in a snap and we are now closer than ever before! It's like a miracle just happened before my very eyes. All this came from your work, your vibrational alignment program, and the techniques you share. She and I are doing the work, of course, but it would be so much more difficult and long without you. The only way is UP…So thank you, thank you, thank you..with positivity and abundance in all ways."
Laurent C. Paris, France
Or if you want to go deeper, resolve karmic debt and get to the bottom of Running and Separation struggles for good – have a look at my complete Vibrational Alignment Program for Twin Flames!
Sign up here to get the Full 2017 Twin Flame Energy Forecast for Free!
[grwebform url="http://app.getresponse.com/view_webform.js?wid=10909003&u=PogO" center="on" center_margin="200″/]