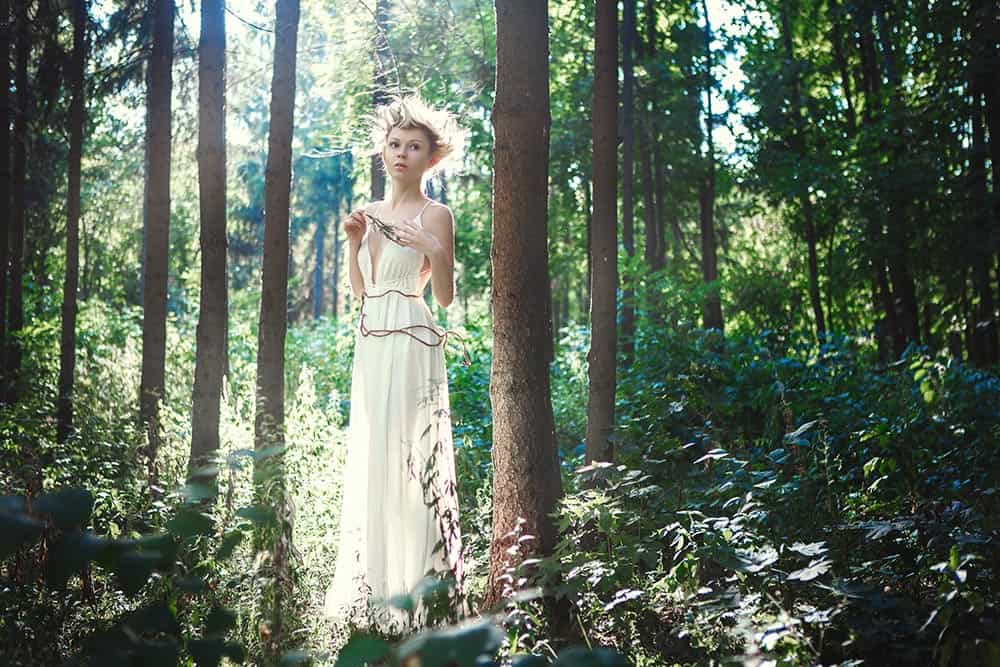 Taurus Season Begins, Powerful New Moon, Re-Calibration In Love… What Secrets And Repressed Emotions May Have Been Causing Ruptures Between You?

–
Welcome into a brand new week in the cosmic energies!

Highlights this week include:
Taurus season begins, New Moon brings shakeups in love, focus on releasing the past… Especially as Pluto goes retrograde, stirring up unconscious material around sex, secrets and power…
Discover more below!
–
---
Growing Accustomed To The "Impossible"
I know we're all getting pretty antsy by now, into the second month of self isolation and virus crisis.
Hang in there, and try to think of how grateful you'll be for the ordinary things when you can do them again – going to the park, going hiking, going on a beach vacation, seeing friends, eating at a restaurant, going to the movies…

Let's stay out of fear but listen to logic – just because we're bored or frustrated, it doesn't make it any safer to go back to "normal" just yet. This is a challenge we're all facing together as humans, and we will come through it stronger and wiser, as our species has before.
–
---
Thank You – You Really Are Making A Difference!
Thank you everyone reading who's in the medical profession, working in the supply chain, with food, care, health or spreading positivity and helping others stay in a healthy frame of mind, or simply staying home to protect others who are vulnerable. Thank you.
Thank you for your service. You really are making a difference. We are all in this together as a planet, and if we handle this challenge well it will be the beginning of a new and higher reality for all.
Focus on love and unity, because that's what takes us there. And in that world of unity, Twin Flames being together is a natural thing – separation is phased out as a form of consciousness.
For more on this, have a look at the article "What If You Were Here To Help Save The Planet?" and my new channeled session Golden Light Infusion And Activation, where I take you through clearing out collective and karmic fear and stress energies and uplifting into a higher state.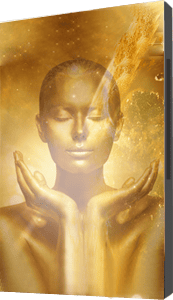 "I did your Golden Light Infusion meditation several hours ago and immediately felt calmer. I can feel the strength of your intention to help us twins ground unconditional love here on Earth. I am forever thankful to you for that!" – Moira
–
In the session, we activate your higher self and kundalini energy (your soul's power) and bring online a new timeline of light for you and your mirror soul and much more.
This session is being offered at 60% off compared to normal, so as many as possible can benefit during this challenging transition. Click here to read more and download.
–
---
Female Karmic Challenge…
We start the week with a challenge as the Moon, Lilith and Chiron meet in Aries. This spells out challenges involving the karmic Feminine.
Feelings of being unloved, unsupported… Especially by the Masculine.
Be aware that your feelings and experiences are not your "own" right now if you're a female Twin – via your biological body you're tapped into the karmic feminine fields and this material is triggering to be released.
This is the true deeper underlying reason so many Twins experience the "typical" human male/female issues like infidelity, disappointment and so on – it's because they're tapped into the "3D karmic programming" via the physical body…

And therefore it plays out in their field as "reality" and in their connection.
–
---
Why Twin Flames Are Perfect For Each Other… And How Things Go "Wrong"
You and your Twin Flame are always 100% compatible, 100% in love, 100% harmonious… The problems come from human programming you may have absorbed or taken on in life and through your genetics.
Click here to learn more and for a session where I help you clear this. Doing this session weekly for 4-6 months will flush out the "breeding ground" of those karmic experiences and re-align you with your soul's truth – LOVE. Also in the physical.
It's a time worth investing, because as you've noticed online most Twins struggle with this for years. This is because the karmic patterning is still present in their field and playing out as "reality" – unconscious manifestations.
–
---
The Difference Between True Free Will And Unconscious Energy Programming…
Twin Flames don't cheat or get married to others because it's their Free Will choice – it's ancient human karma playing out in their system. Other people's "stuff"!
It's not who they really are. This is why, if your Twin is with someone else and they're in your dreams trying to talk to you, or you see 11:11 or other numbers all the time…
They're trying to tell you that being with someone else is not really what they want. They want you.
Again, read more here and discover how to clear out this ancient conflict/separation karma from your connection.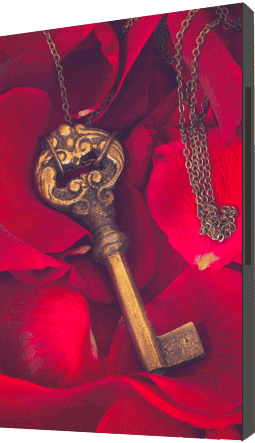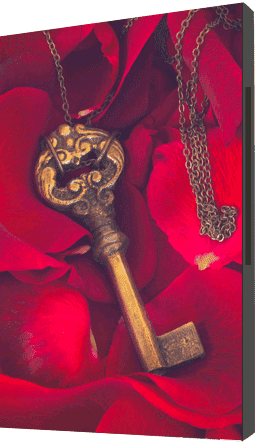 "WOW! This felt like the answer to my prayers! I've been noticing so many signs and it just feels like everything is aligning! – Cheyanne W.
–
---
New Moon In Taurus – Sudden Changes, New Beginnings…
Taurus season begins this week, as the sun enters the sign April 21st and we have a powerful New Moon here on April 22nd (23rd if you're in Europe or Australia).
Joining Uranus, this New Moon is all about sudden changes, shakeups and new beginnings in love and emotions.
A wonderful time to start over, to let go of the past and allow a new higher state to show up. (How? Use your intentions, your visioning and your alignment – I take you through it here).
Things may seem up in the air and unclear as to how they'll turn out long term, but this is "deliberate". Follow the path of light – what feels effervescent, positive and guided.
New thinking, groups and collective ventures and the unorthodox are highly auspicious.
Spirit also comments, this is yet another cosmic effort to get us to shift out of old habits. We have been getting stubborn and a little lazy in human society, sticking to the same old ways of doing things as always – especially when it comes to love.
–
---
True Unity Vs Human Baggage
Old gender roles, negative expectations and rule bound limitations must go, in order to open up to what we truly want. Real unity in love. Blissful bonding heart to heart.
The negativity, the drama, the infidelity and struggle all come from the past ways human beings have operated. It's time for a new beginning.
Squaring Saturn, this New Moon is set to bring some frustration, aggravation and a desire to act out against perceived limitations. Be sensible right now, because we're dealing with the long-term. Write things out, journal if in doubt.
This New Moon may feel frustrating because the outside is not yet how you desire it to be, but the message is to go within and get things right there.
Spend time with your Twin's soul, focus on your desires, visualize, work on your energy and alignment. That is what will "fix" the outside reality situation. Don't try to fix the outside with the outside. Remember "as within, so without".
Watch a video on what's really going on when Twins have trouble in their connection and how to remedy it. I take you through the step by step process of returning to unity here.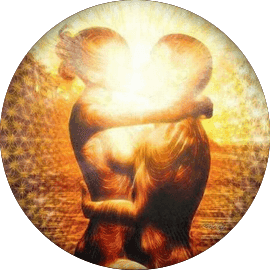 –
---
Attracting Your Ideal Love Situation
With the Taurus New Moon the solar system's energies now support new starts and preparing for what we desire to create, sow and reap over the coming month.
If you're not yet where you'd like to be in your Twin Flame relationship – setting intentions now will help focus your energy and get you to your ideal.
The New Moon is an energetic blank page for you to set your intentions for the coming 28 day period. It might sound unromantic but:
Do you have goals for your Twin Flame connection?
In order to attract and create something you have to know what you want because this is how you match your energy to it and bring it closer: Where would you like to be in your Twin Flame connection this coming period? What do you enjoy and want MORE of?
The reason many Twins end up in repeated struggle is that they only focus on what they DON'T want. They focus on what's missing or not good…
And therefore they're not inviting in anything else. To have positivity, we have to open to it, intend it, align with receiving it.
(Check here what you're really aligned with in your connection – are you open to love? Or set by "default" to struggle?)
–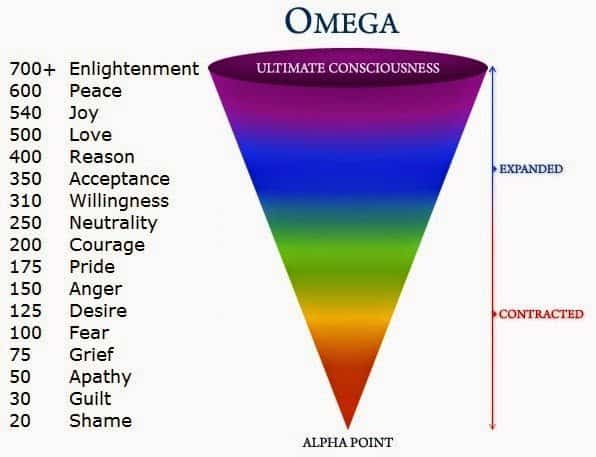 –
---
There Is No "Impossible" On The Twin Flame Journey
The Taurus New Moon is especially attuned to real world manifestation (an earth sign) so take advantage of this time.
The truth is that nothing is impossible – once you set the intention, a way and a how is given a chance to show up, but if you never look for a possibility, how will you find it?
Growing up, people often tell us daydreaming is bad or a waste of time, and most of us are raised to be "realistic" (often a veiled term for "safe" pessimism) but how realistic is it really to expect everything to remain the same or to go badly?
This can become a mental and energetic trap.
Open your mind up to receiving ideas of how you could get from where you're at now to where you would ideally like to be. Once you open up, you'll be surprised at the amounts of ideas, the information, inspiration and assistance that starts showing up!
(Read more here in "Discover How To Re-Ignite Your Twin Flame Bond")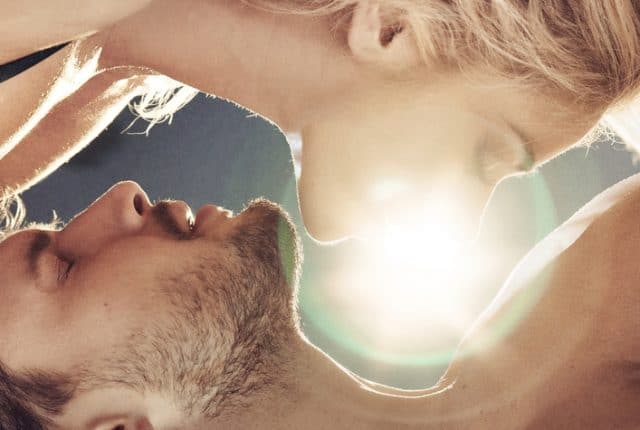 –
---
Nurturing Unconditional Love
Another interesting transit is Ceres enters Pisces, bringing the focus of manifestation to the sign of Unity. This is a signal there will be an energy boost to those working on manifesting union and experiencing unconditional love with their Twin Flame.
However, be aware this involves being shown where you have been out of alignment with it. Your blocks, your mental judgments that keep it out of reach and your fears, will be shown to you.
The path leads through the open heart.
A heart free from judgments, projections and resentment. That's the portal to true Twin Flame bliss.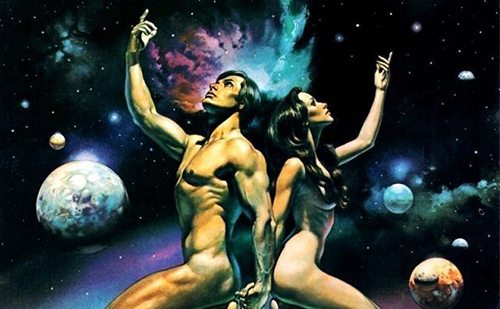 –
---

Pluto Retrograde – Sexuality, Secrets, The Subconscious…
Another major transit this week, Pluto goes retrograde April 25th (until October 4th) setting out a period of detoxing issues around sexuality, power and the subconscious.
Pluto retrograde indicates that old struggles come back to be resolved, and anything secret or that's just been swept under the carpet will be calling for resolution. Especially in terms of sex, power and secrets…
Using Pluto retrograde wisely, you can make huge strides forward – be open to sudden flashes of insight regarding the basis of any recent conflicts.
You may be alerted to a childhood situation which you now realize has been impacting your Twin Flame connection, or you may realize the true emotional motivation behind your actions or your Twin's.
These realizations then help you move out of any self-defeating patterns.When Pluto moves retrograde we have a purge and upgrade of the sacral chakra, our center of sexuality, creativity and power.
Read more about this here and get a Free Chakra Reading.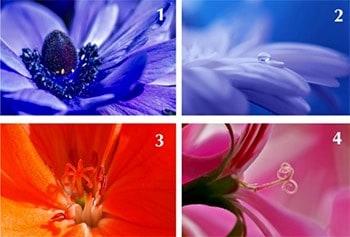 –
---
Bringing Back The Past…
Pluto is the smallest planet in our solar system (not actually classified as a planet anymore by astronomers!) but a real powerhouse when it comes to exerting influence both on an inner emotional level and in society.
As the planet of death, rebirth and power Pluto "moving backwards" is likely to bring up old conflicts around these subjects so that you can heal and move on once and for all.
Keep an eye open in terms of family relationships, employer-employee relationships, situations with past lovers and friendships gone awry in terms of power conflicts.
These are likely turn up in new guises so you get a chance to heal, often between you and your Twin Flame – the Twin Flame connection is above all one of healing and transformation, transmuting past pain and teaching us forgiveness, self acceptance and unconditional love.
–
---
Why Our Twin Flame's Presence Triggers Past Wounds
Pluto retrograde signals a time of going back over the past in terms of power issues and ego conflicts so that what lingers can be cleared once and for all.
Often we re-experience childhood dramas with our lovers – especially our Twin Flame. Someone who has felt unloved and ignored by their father or mother may subconsciously choose an adult relationship with someone who has tendencies to be cold and unloving…
This is how we as SOULS give ourselves new chances to work through our issues to be free of them once and for all.
When used wisely, the Pluto retrograde period will ultimately assist you in releasing these past conflicts for good – make sure you're not clinging to old stories of victimhood or betrayal.
Remember that the past is gone, and the future will be a whole lot lighter and more enjoyable without all the unpleasant baggage.
–
---
When Repression Causes Explosions… What Are You Hiding From Yourself?
Know that Pluto stirring up unpleasantness from the past is ultimately a beneficial process where you get to learn more about yourself and your capabilities.
Pluto is a seat of power and sexuality, and when Pluto stirs up the past things can get explosive – take a detached view and remain neutral whenever you can: ask yourself "Is this situation familiar?" "Where have I experienced this before?"
Taken literally, Pluto retrograde can give you a second chance to revive a relationship (especially a sexual relationship) that didn't survive – if so, use this period to figure out what "went wrong" last time and move past this so the relationship can be reborn in a new, healthier guise this time around.
(For help with this, click here for the "Twin Flame Complete Harmony Healing")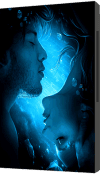 –
---
Clearing The Way For A New Positive Situation
This is set to be a week where the universe above all is working to help us clear and pave the ground for a new and higher state. We're sowing seeds for what serves us better. Our highest good. Our bliss.
Keep an eye on yourself and work to discern what emotions and issues are really "yours". Chances are, many have been "fooled" by the karmic illusion into accepting the ancient human relationship dramas into their reality.
But it's not too late!
This week, the universe is powerfully supporting you to release this damaging material and start over once and for all. Stay open-minded, question anything from the past that seems like it belongs in "normal human relationships". Choose a higher state.
–
Until next time, I'm sending you love and light for your continued journey! <3
Cassady x
---
–
Do you want to make the journey to Union and beyond lighter and more positive? Take the path forward with me as your "personal" guide with the Vibrational Alignment Program!
"My Twin Flame is a Runner and something amazing happened today… I've done the clearing two days in a row so far, and guess who called me this morning after doing the meditation and energy cleanse? Yup, you guessed it… he called on his own without prompting from me! I am so darn happy, it's a miracle!"
– Kristine D, Mass., USA
Alternatively, download my Free Twin Flame Help Kit which contains two resources from the full program!
(Do you want to develop telepathy and remote communication with your Twin? I take you through it and help you get into the Alpha state with this Free Guided Meditation in the Free Twin Flame Help Kit)