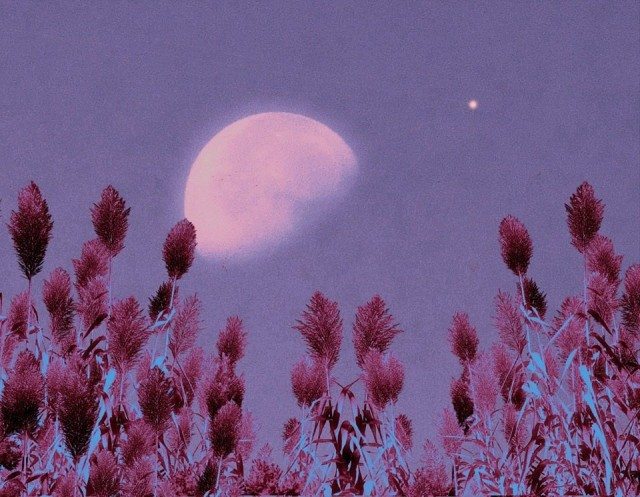 A potent week full of dream-building energies and powerful second chances to put communication right.
We start off this spring week with a New Moon in Taurus on May 18th, conjunct the Sun –the solar system's energies now support new starts and preparing for what we desire to create, sow and reap over the coming month. If you're not yet where you'd like to be in your Twin Flame relationship – setting intentions now will help focus your energy and get you to your ideal.
Successful intentions
The New Moon is an energetic blank page for you to set your intentions for the coming 28 day period. I'd like to illustrate the positive potential of this with a famous Harvard research experiment. This experiment showed that those students who set written goals and were clear on what they desired to achieve were overwhelmingly more successful in achieving what they wanted. In this particular scenario the 3% who had written down their goals ended up earning on average ten times more than the remaining 97% of the class combined.
The new moon is energetically suited to exactly this kind of work – setting goals, setting energetic intentions that you then send out like a blueprint before you and into your subconscious mind – providing a "map" to help you create consciously rather than creating randomly…
It might sound unromantic but Do you have goals for your Twin Flame connection? In energy terms it works every time – in order to attract and create something you have to know what you want because this is how you match your energy to it, cord to it and bring it closer: So where would you like to be in your Twin Flame connection next month? Where would you like to be in a year? What do you enjoy and want more of? What would you like to release and clear from your experience?
"Realistic" Dreams
The Taurus New Moon is especially attuned to real world manifestation (an earth sign) so take advantage of this time. Often we dream of a certain situation but have deep down decided it can't come to pass in "reality". Look inside and try to figure out which ideal outcomes you've been nixing behind the scenes: Is it because it truly can't happen, or was your reaction simply automatic dismissal based on common beliefs?
The world is infinitely malleable energetically, just think of how millions of people now use airplanes every single day for business and travel, when little over 100 years ago people thought the very idea of humans flying was ridiculous and impossible…
Mental traps
The truth is that nothing is impossible – once you set the intention, a way and a how is given a chance to show up, but if you never look for a possibility how will you find it? When growing up people often tell us daydreaming is bad or a waste of time, and most of us are raised to be "realistic" (often a veiled term for "safe" pessimism) but how realistic is it really to expect everything to remain the same or to go badly? This can become a mental and energetic trap.
Open your mind up to receiving ideas of how you could get from where you're at now to where you would ideally like to be. Once you open up, you'll be surprised at the amounts of ideas, the information, inspiration and assistance that starts showing up!
Second chances
"Bad Boy" of the zodiac; Mercury Retrograde, has an undeservedly negative reputation in most circles – these periods where Mercury "goes backwards" four times a year are famous for communication mishaps, misunderstandings and breakdowns of electronic equipment, and those who follow astrology often await this time with dread.
However, there is much more cosmic wisdom behind this than we often realize… Marking a period for going back over communication and thoughts, Mercury Retrograde can really be a blessing, a second chance to make sure we really know what we want and that we're happy with where we're headed.
This week, Mercury turns retrograde on May 19th near the Moon in a tight conjunction, so you might feel a bit confused around this day, lacking in emotional clarity – but as this period goes on (Mercury goes direct on June 11th) you will most likely discover a new sense of direction and certainty in something that might have been unclear to you. And you might also be shown that something you had previously been hurt by was more due to a misunderstanding than a true source of pain.
Heightened emotions
Thursday and Friday we see the Moon join up with Venus in Cancer – set to be a time of tender emotions and sweet romance; add to this the potent power of Pluto in opposition and we have a situation with hot and passionate energies that can sometimes go from a pleasant simmer to a boil.
We also have Uranus in Aries squaring this sweet, homebody romance in Cancer, which can bring unexpected opportunities and other surprises … but not always of the good kind. Keep in mind that as emotions are heightened, they also bruise easily. For Twin Flames, this is always good advice – remember that we are always tuned into each other's emotions by default, so be mindful of what messages you subliminally send to your Twin.
Until next time, I wish you love and light on your continued journey!
– Cassady x