Powerful Cosmic Process Of Death/Resurrection…The Phoenix Rising From The Ashes. Retrograde Intensity, Eclipse – Are You Ready For Love 2.0?
–
Welcome into a brand new week in the cosmic energies!
Highlights this week include:
The Black Moon Eclipse, Multiple Retrogrades… Massive focus on emotions, the unconscious… Your new self and Twin connection rising forth. Are you ready for this?
Discover more below!
---
–
Before we get started, a reminder:
So many Twins ask me if I do one-on-one sessions – on Wednesday you'll have the chance to get my insights, advice and answers personally!
–
CLICK TO JOIN ME FOR THE LIVE WEBINAR ON JULY 17TH:
*Channeled insights for the long-term future of the collective

*Get the chance to ask questions to be answered by spirit and I live

*Creating physical world changes in your Twin connection – "re-igniting magic"

*Experience the amazing shifts as spirit and I guide you through quantum leaps in energy, alignment and mastery!

Click here to discover more and sign up
(Limited space due to the webinar system capability
– if you want to attend, make sure you're quick to avoid disappointment…)
–
---
Retrograde Season – Looking Within



We're now in one of the year's heaviest retrograde seasons – major planets including Neptune, Pluto, Saturn, Jupiter and Mercury are moving "backwards", as well as Chiron.
In cosmic terms this means we're being asked to look within right now.
These retrogrades are in essence pushing us to re-work our inner functioning as human beings, de-cluttering, streamlining and uplifting our emotional processes, our attitude to spirituality and authority…
In an effort to assist us in reaching higher into our full potential as souls.
–
---
Pluto In Capricorn Until 2023
– Twin Flame Challenges Of Power And Sexuality…
Every once in a while the planets in the Zodiac station and begin to move "backwards" in retrograde motion for a period – traditionally seen as times for reflection, review and reconsideration.
It's unusual for more than a few planets to be in retrograde motion simultaneously, so this is a milestone couple of weeks where we see six of the most important planets moving backwards!
Pluto is one of the major players of the Zodiac, and is transiting Capricorn until 2023, bringing deep soul lessons...
Discover what this means for the Twin Flame collective and how to unlock the gifts in this long-term transit: I take you through this and more in my brand new webinar on Wednesday July 17th
–
---
Checking In With Your Soul's Cosmic Balance Sheet:
Within the next few weeks, things will be brought to a head so you can eventually move forward with more clarity and purpose.
Saturn deals with responsibility and karma, Pluto with power, sexuality and regeneration, Neptune with spirituality and the unconscious, Uranus with groups and new technology, Jupiter with expansion and higher knowing and Mercury with communication.
Retrograde activity is traditionally linked with karmic energies, so:
-Where are you due a second look into these areas?
-Where is the past distorting your view of the present?
-How are you imbalanced?
-How are you holding yourself back?
This is a great time for a vacation. Both we and the world in general are pushed energetically to slow down and review rather than keep moving in the same old track.
–
---
Cosmic Push To Release Limitations
The purpose of this intensive retrograde period is to push us to release any limitations and negativity we're still clinging to.
When we don't resolve inner issues, the universe takes an active hand in shaking us loose.
Any past situations that are keeping you blocked, is being brought up so you can take a new look at it from your current perspective and get a chance to move on.
As always it is up to you whether to release or keep clinging to the past.
Energy clearing is an enormous help in these situations as it enables us to clear swiftly and completely without our ego "hanging on" to any old victim stories (and old glories) that can taint our perception and hold us back!
If you want to make a major breakthrough, come be a part of my one-off Twin Flame Energy Clearing Webinar this Wednesday! Learn more here and find out what time it's happening in your time-zone.
–
---
"The Black Moon" – Soul Intensive Eclipse Gateway
Tying In Venus And North Node
One of summer's key cosmic events hits on July 16th with the Full Moon Eclipse – The Black Moon. This happens in an opposition between Cancer and Capricorn, tying in with Venus and the North Node.
Right now themes in focus are karma, unconscious wounds from past lives/early infancy – and pushing this up in order to make way for love…
Not just any love, your soul's divine partner!
This may sound amazing, and yes, the universe is guiding you to your heart's true counterpart… But in order to get you there it's shaking you up right now.
The purge, the energetic pressure will have been building over the weekend and you may have felt stunned at how issues you thought you were "over" have shown up again.

The cosmic purpose is to help you release from a deeper layer, to open up to more light, to raise you into a higher state of unity and love.
–
---
Intensive Shakeup To Push You Higher As a Pair
There is an intensive culmination happening right now, pushing to lift you up into a higher timeline – as a pair.
It may feel insurmountable, but if you can use the tools of light I've taught you (get my Free Energy Cleanse Guided Meditation here) you will sail through this with more ease.
It's all about working WITH the eclipse energies to release the heaviness that comes up. Cleanse your system. Issues and blocks will unfortunately not "disappear" just because there's an eclipse…
Even if it's a Blood Moon or a Black or Blue Moon or whatever we call it, things don't magically get better…
Because the issues are in YOUR system, and unless you shine light on the roots of the issues and release them from a higher state of consciousness, they will stay attached to you.
If you want to make a permanent shift, have a look here

–
---
Death/Rebirth Of An Old Version Of Self/Love
– Are You Ready For A New Beginning?
With the sun in Cancer opposing Pluto in Capricorn, this eclipse deals with the unconscious in the DOUBLE.
Cancer is the realm of the unconscious emotions, and Pluto is the planet ruler of the underworld – currently housed in Capricorn, the ruler of karma and time.
This is set to be an intense time!
Pluto is strongly associated with death/rebirth (the Roman-Greek God of the underworld, hades)… So when he opposes the sun in the sign of the Mother (Cancer, the moon), there is a key interpretation here…
A DEATH/REBIRTH OF YOUR IDENTITY IS HAPPENING!
More specifically, the death of an early life version of your identity that was given to you at birth or in early childhood, says spirit.
–
---
Questioning Yourself?
The Universe Is Pushing You To Rise Into Your True Potential
You are being powerfully triggered, often in an unpleasant way, to question yourself and to let go of the old version of who you believed yourself to be, so that you can rise into a higher version! You 2.0.
You may be questioning or feeling down about yourself, your appearance, your deservingness, your future…
But know that this is serving a powerful cosmic purpose – you are being pushed beyond your comfort zone, pushed to look for reach for more!
And this will happen by triggering and pushing every "button" you have – especially from childhood. Your old complexes (you know what they are) will likely be triggered in some way, shape or form. Even if it's from the inside.
Dreams are highlighted – make a note of what you experience when you wake up in the morning. These are messages from your deeper self.
–
---
Twin Flames – The Alchemical Process Of Love
What Pluto is really working to help you with is detox yourself of old limiting self perceptions, so you can step into the next higher chapter on your journey.
The alchemical process, spirit says, of awakening into your true power of light as a human being. What spiritual seekers have journeyed for since the dawn of time.
To become enlightened, to be in your full power.
As this push and pull between Cancer and Pluto is happening flanked by Venus and Mars, we see that the SELF is the key to the Twin Flame connection right now!
Your self is the bridge that takes you there, or blocks the whole thing from happening.
–
---
The Hidden Reasons For Twin Flame Disappointment…
Your self perception is key. And particularly the self perception GIVEN to you in childhood.
-What did people tell you about yourself as a child?
-What did they say boys or girls were like?
-What were your perceived weaknesses in school?
-What may have made you feel rejected by others?
Spirit suggests the following: Write out "who you are". Who you have been in this physical life so far. Write everything from the perspective of people around you. Write it like this: "Cassady is a girl who grew up in…"
When you're finished, take a look at it. Can you see that those opinions have come along in your system as unconscious perceptions – LIMITATIONS?
Now, tear up that list. Or burn it in a safe place. Be done with the small things.
Now write out, from scratch. All the magical things about you. Your spiritual essence. What does your heart burn for? What divine essence and amazingness can you see in your deeper being?
This is a powerful method, but you may need to go deeper long term – and it can actually be a fun adventure! I take you through more of this soul-based transformation work in Wednesday's webinar!
(If you can't attend live you'll get a replay link sent to you)
–
---
Twin Flames – The Phoenix In Resurrection!
Pluto's message is that you are like the Phoenix, and so is the Twin Flame connection. Whenever one aspect "dies" another higher version is reborn.
And right now, "he" is assisting you in rising into the highest version of self perception and experience of self possible for you. It is the key that will open the door to a new chapter in your connection.

Venus later moves into this opposition to Pluto and Saturn, highlighting themes of re-forming and re-birthing your SEXUAL/ROMANTIC identity into a higher state.
Stepping out of the identity and beliefs the world put into you… And allowing the soul's light to shine forth.
The death and rebirth of an old cycle in your Twin Flame connection…
–
---
Inner Child In Focus
Expect a week with deeper realizations of what's been going on beneath the surface with your Twin Flame dynamic. Healing and transmuting issues based in past wounds that were buried so deeply you didn't know they were there. 
Pluto is also the ruler of the sacral chakra and sexuality, so if issues around love, intimacy and sexuality crop up this week, go deep – look below the surface, ask yourself questions.
-Where is this coming from?
-What is it I'm afraid of?
-What is this trying to tell me?
And a key question for Twins in ascension, who are in essence becoming more and more empathic:
– Is this really MY STUFF? Are these really MY ISSUES?
Or could I have unconsciously absorbed it from society/family/ancestry/social media/other Twins/my counterpart?
In any tough lesson, there is a gift waiting to be unlocked.
–
---
Moving Into Twin Flame Harmony – "Destroying" The Past
If you feel that you could use some help in resolving negative emotions and patterns individually or in your Twin Flame dynamic, have a look at the Vibrational Alignment Energy Program I've created for Twin Flames.
It focuses on giving you day-to-day tools and information for you to shift out of anything that's holding you back, lifting your vibration and moving you to Twin Flame Harmony and Union with ease and speed.
It may feel like circumstances are working against us right now, but really it's an attempt to shake us out of the deeper unconscious patterns that have kept us from being able to align with a Physical World Twin Flame Union.
In essence the past is being "destroyed" so that we can invite in/create our higher future.
Be brave and know above all that this is what's happening – it will make the whole process much smoother and more enjoyable.
–
---
Spiritually Guided Love – Twin Connections
As Venus trines Neptune on July 18th we have a positive transit for love – spiritually guided love. If you've been in separation from your Twin, expect them to show up in some spiritual form again, through a dream, meditations, signs, messages and more.
They are wanting to get back with you. Their soul is longing for you. Their human self may be full of fear but they are being nudged back to you step by step.
To get more insights on this have a look at the Oneness Activation session where I channel a message from your Twin's higher self and we enlist their step by step assistance on your journey.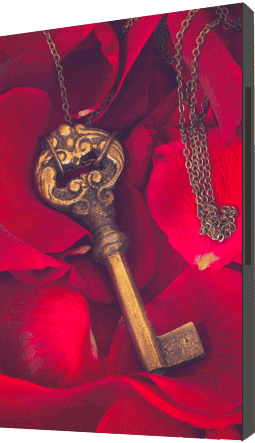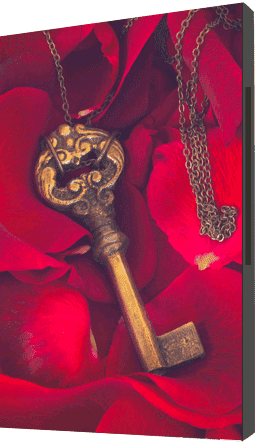 –
---
Outer Progress Picking Up – Manifestations
Lastly this week, the asteroid Ceres, representing manifestation and the harvest, turns to go direct again in Sagittarius. This signals you'll begin to see more outer progress with your manifestations again over the next period.
Things you had almost given up on, beginning to sprout and bear fruit.
Remember that some manifestations take longer than others. (Read about some of my manifestation tips here).
As Abraham Hicks says:
"It's not about time. It's about alignment."
The biggest reason some things take a long time is because we believe they will.
Be mindful about how you approach your journey. Using effective and systematic tools for manifesting really can change and uplift your path – including your Twin Flame connection.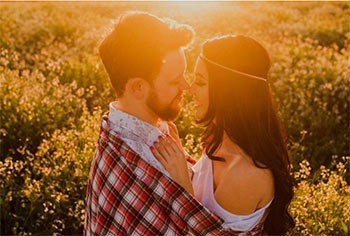 –
---
A Pivotal Week – Shakeups To Change Things Long-Term
I'm not going to lie to you, this week will likely feel pressured and heavy at times.
You may feel like giving up but remember, the light is inside you already.
It never dims, it's just been covered up.
You may have been lied to about your capability to experience your dreams come true. You may have been tricked into thinking it's too late for you and your Twin.
It's not. It's never too late. You are a being of light – the essence of the Universe expressing itself as a human being.
–
---
The Truth About Who You Are
You are so bright and so powerful and so ancient and so young
and so infinite that human language cannot fully explain it.
You are everything you have been looking for.
You are the key. You are the lock. You are your destiny, your miracle. Allow it to shine from your core.
This is the gateway to the Twin Flame connection, one love.
As always I'm sending you love and light for your continued journey <3
Cassady x
–
---
PS: If you want to make a major breakthrough this week, come join me in the Twin Flame energy webinar 07/17/7pm!
Testimonials from previous webinars:
"My Twin ran away a couple months ago. About an hour after the session, he called me. We spoke for a long time and a huge weight was lifted. He will be back!!!! We created a plan on how to proceed further and things feel like they are going back into balance. It's only been a few hours since the work you did. Thank you, thank you!!! "
– Laila N., CA, USA
"Thank you very very much, I now feel after the call so light, excited, happy and tingly! It's amazing how I feel a huge shift of energy!"
– Tracy M., New Zealand
"Thank you from the bottom of my heart for yesterday's clearing session – it was AMAZING!!! Truly life changing"
– Monika S, California, USA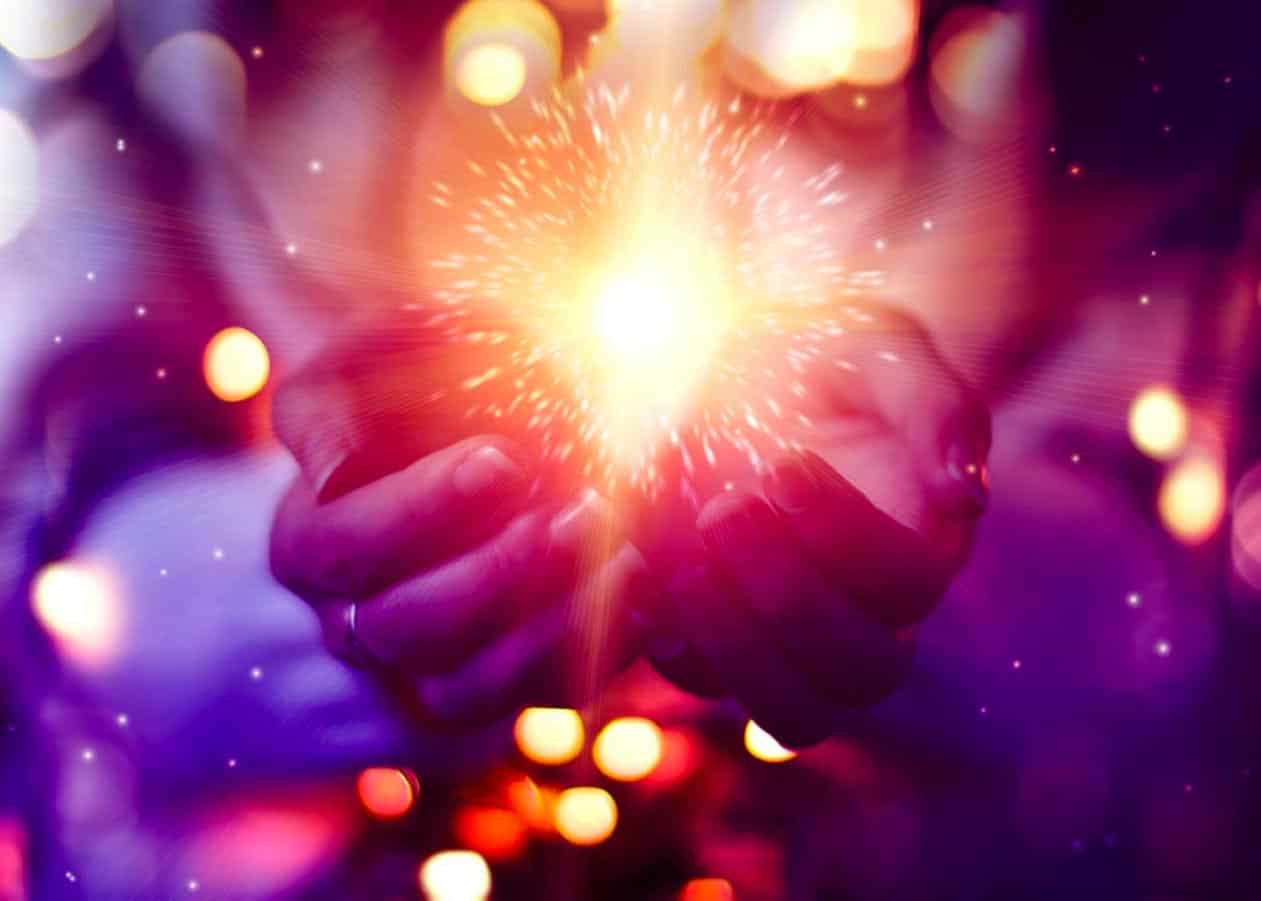 (Because of limited hosting capacity, be sure to sign up as soon as you can
if you want to be part of this unique live experience – click here to do so)

–