Virgo New Moon Puts Self Love, Self Care And Self Mastery In Focus. Mars Retrograde Continues. Plus, Prepare For Unexpected Relationship News And Incoming Info…

–
Welcome into a brand new week in the cosmic energies!
Highlights this week include:
Mars Retrograde continues, New Moon in Virgo marks a new beginning in self love, service and perception. Plus, unexpected factors bring shifts to relationships – including a deepening of soul mate connections.

Discover more below!
–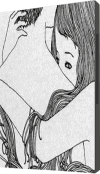 This is set to be an intense time, so remember to use your Free Twin Flame Resources (and if you haven't already downloaded you can do so here)
–
PLUS: Until the end of the day, I'm still giving you $11.11 towards any session or course, just use code "1111" at checkout – to see the full selection, have a look here.
–
---
Upgrade Process Happening For The Masculine
With Mars retrograde still, everything until November 14th happens with this as a backdrop. We're in a period of refining, "purging and upgrading" around conflict, separation programming and the Masculine – read more about what this means for Twin Flames here.
Mars retrograde tends to push for a purge of issues around survival, abundance, fear, self versus other (including self as separate from source), blame and anger so it can be a challenging time.
If you need help, the Higher Heart Activation Session provides support, as we clear fear and re-open the solar plexus, inviting in programming of all is well, being supported by the universe and more.
We're now in Virgo season, a time traditionally focused on service, purification and learning. Benefits include a laser focus on what needs adjusting and what steps need to be taken to get to your ideals…
But shadows include perfectionism, overly critical attitudes and judgment that can push others away. The truth is, you're being directed back to YOURSELF in some way.
(To learn more about how to navigate the Virgo energies to their highest potential for your Twin Flame journey, click here)
–
---
Heightened Virgo Energies
There's a strong air of getting sensible and getting things done this week – especially when it comes to your love life. Everyone faces relationship issues from time to time, but this period you have an easier time resolving them…
And that helps you not just now, but for the long run.
Virgo energy is perfect for pinpointing the "debris" and energetic baggage that's kept your connection in anything less than ideal conditions, and to take action on lifting into a higher state.
For more on how that works, watch this brief explainer video on what really causes Twin Flame trouble and how to resolve it for good:
–
---
Power At Hand
Whatever you've been up to lately, the Sun trine Pluto on the 14th shows up to bring you "down to earth". That may sound dull, but on the contrary – it gives you a solid base so you can then project yourself more powerfully to where you want to be.
It's about implementing your spiritual potential into physical world progress.
Pluto is reminding you how powerful you are, pushing you to truly reach for the positivity that it knows is possible for you. (More on that here in "Re-Igniting The Magic In Your Twin Flame Bond")

Moving into new territory is much easier if you come from a strong foundation. Part of that involves being clear about what you really want.
–
---
Creating Breakthroughs
Although this is a short-lived combination, it can have long term effects if you harness its power to create a strong vision of what you want to manifest. This is especially the case if you have been feeling a bit stuck lately.
Perseverance and clearing out what you no longer need – or what's been directly blocking you – will help take you forward.
If you need some help with this, have a look at the Divine Breakthrough session where I show you how to re-claim your soul's power to affect your physical reality, and to create major positive change in your connection.
–
---
Relationship Shakeups Incoming…
Hopefully, you start clearing the ground immediately. Because on the 15th the square between Venus and Uranus can shake up relationships.
Something unforeseen could make you feel as if the rug is being pulled from under your feet.
It can be something so simple as seeing your counterpart in a discussion online that makes you feel doubtful about your future together. It can be a sudden event in life that blocks you from love, seemingly.
Really, this transit is pushing you to stop being rigid in your approach to love. To release and clear old programming that's kept you stuck, so you can rise into a higher, more harmonious connection.
–
---
Unexpected Shifts – Cosmic Work To Open You Up…
In essence, something unexpected is working to break open your love life. Uranus is often compared to electricity or a jackhammer.
A bolt of something unexpected may show up, but happening in a square it's a challenge. It's likely to be unpleasant.
Social media and technology is ruled by Uranus, so don't be freaked out if something shows up that triggers you there.
–
---
Are You Really LIVING life and LOVING love? Or Stuck In Thinking?
In fact, this transit can be a sign from the cosmos to get off the internet and start LIVING your life!
Social media in particular can be a challenge in your connection. Other people's energy and mindset could be clogging up your Twin Flame connection, because energy is not separate online.
When we are in a group forum, we are interacting energetically with the people in the group.
When we read the newspaper, we are interacting and absorbing the energy of what's in it. Be mindful of what you interact with.
Debating Twin Flame woes online, will only bring you more of that energy and more entrenched blocks.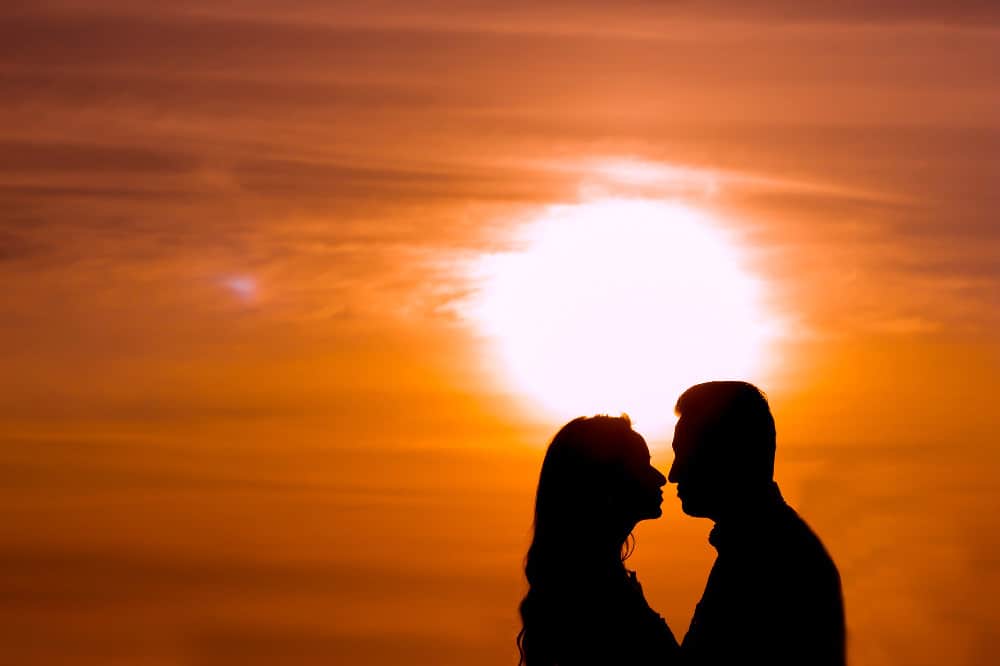 –
---
You May Not Get What You WANT, But You'll Get What You NEED…
Again Uranus is set to bring the unexpected. If you're single, you may be attracted to someone who you wouldn't normally take any notice of.
Their very difference is what makes them seem more exciting. It may be that any new connection made now is short-lived, but you can enjoy it all the same.
Spirit comments, what's going on right now in love may not be what you want… But in some way it's exactly what you NEED.
The planetary energies are always working to bring harmony and the highest good. Right now, you are being challenged to rise into a higher state.
Work to see the gifts in what's going on.
–
---
New Moon In Virgo
The Virgo New Moon on the 17th reminds you that it's time to clean up your act. Now that summer is fading into memory, it's time to pay attention to all those little things you've been leaving until 'later'.
YOU are your own best resource, your own savior, your own "expert", is the Virgo New Moon message. You are so much more than you may think you are.
The easiest way to embrace this is to step back and have some alone time.
That doesn't mean withdrawing completely, but making sure you allocate enough time and energy to get clear in your own mind what needs your attention and then making plans to get on with it.
–
---
Feeling Like Getting Your Act Together?
And right now, that's likely about cleaning up your act in a tangible way. It could mean paying outstanding bills, catching up on emails, clearing your energy – you know what you've been a bit lazy about!
This might sound dull, but the upside is that it will feel amazing and you'll be preparing ground for a smoother future.

Forgiveness may be something you're asked to do at this New Moon. Remember it's a powerful way to open the door to a new chapter, to avoid negativity returning.
In recurring situations of running/separation for Twins, forgiveness is one of the most MAJOR ways of changing it – to lift higher.
I explain why and how, and take you through this in a gentle process and more in the Higher Heart Transformation Journey here: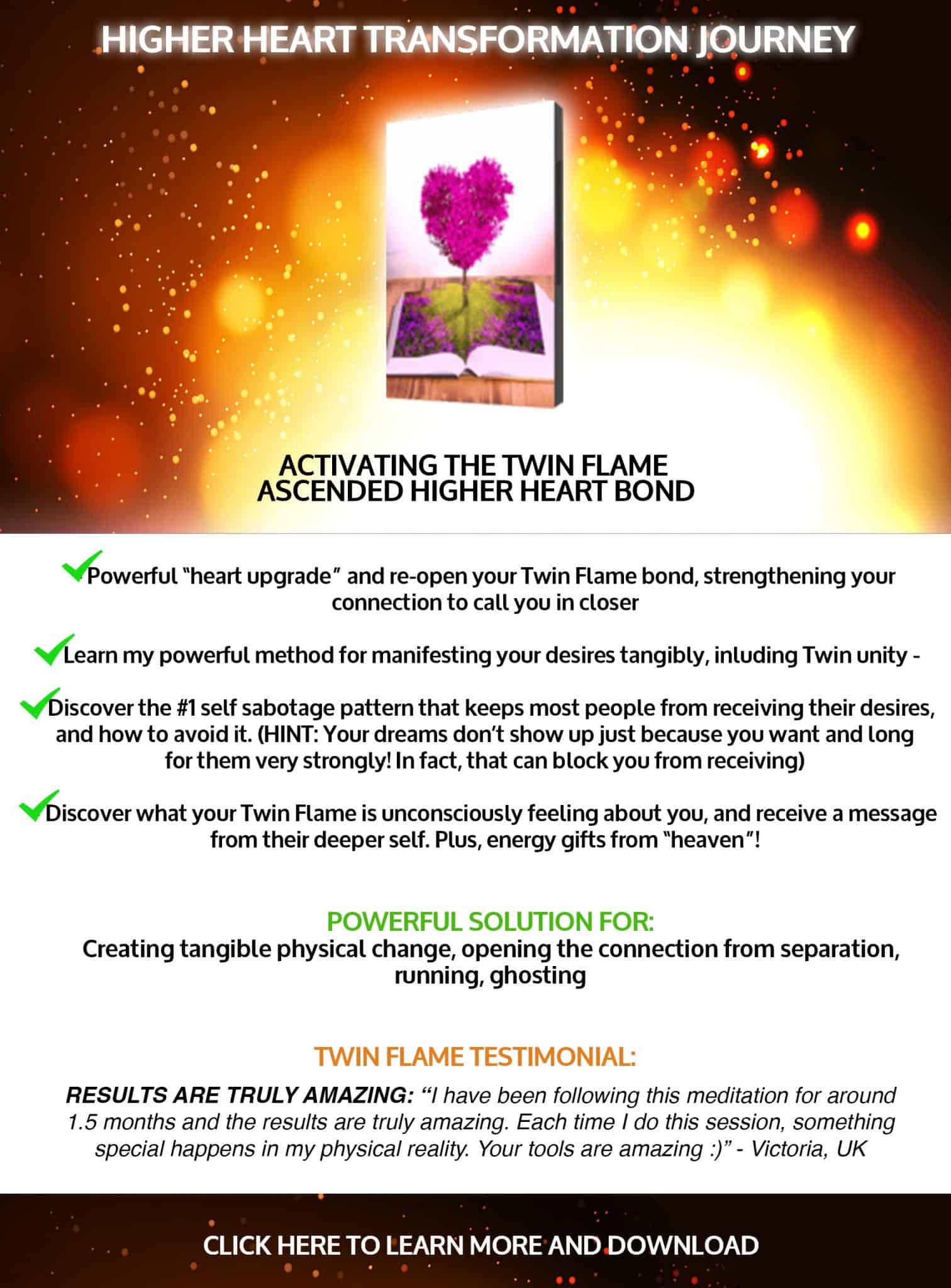 –
---
An Eye To The Future
With Mercury squaring Jupiter at the same time, we see that your own perspective has been skewed and that's been blocking you from moving forward into the happy future you've been asking for and wanting.
You need to reconsider your own beliefs. Something has not been right.
It's likely to do with demanding OTHERS to fix things, including your Twin, instead of taking responsibility for your OWN situation. You know if this is you.
Jupiter in square means, stop the expansion. So in this case it means, stop debating, talking, thinking so much about negativity – including your Twin Flame connection. (Again, read more in this article on how this works and why it's so important)
–
---
The Universe's Message To Twin Flames
Have you been focusing on how "hard" the journey is or on your Twin as a Runner/DM/Separation and all the rest of it?
Stop! says the Universe. Stop fuelling energy into it! You are only reinforcing and strengthening it in your experience.
You can't get anything different if you keep going in that direction!
With the Virgo New Moon theme of purification, it's all about purification. Go within, restore harmony inside your OWN system. (Use the Free Energy Cleanse here, or to go deeper have a look at this session)
–
---
Being Real – How Do You Know If The "Work" Is Working?
"As within, so without". You are being called to be "real" with yourself in this period.
Are YOU being honourable, kind, loving, all the things you desire from your partner? Are you BE-ING in the state that's a match with unconditional love and togetherness?
Ultimately the "proof is in the pudding"!
If your outer situation is stuck, that's a certain sign that there's something up on the "inside". In other words, your energy isn't aligned yet.
You can't fake energy alignment. Either you're aligned with Twin Flame unity, or you aren't. Your experiences on the OUTSIDE show you what you've been holding within.
Get a test here to assess where you're at:
–
---
Virgo New Moon: Being Your Own Boss
If you can be clear, honest and a bit RUTHLESS with yourself in this period, take responsibility for what YOU have brought to the connection and start over without the online drama…
SO MUCH CAN AND WILL CHANGE within the next New Moon. That's the cosmic promise.

But you have to make that choice. Mercury square Jupiter coupled with the Virgo New Moon means that you're able to fix the details and where things are leading in the long term with only a small amount of effort. So take advantage of that.
Fortunately, the Sun is also trining Saturn at this time. This is a sensible energy and all about getting things done. Taking responsibility.
You'll likely feel that work and "tasks" are easier and flow more smoothly in this period so it's a great time to roll your sleeves up and get to work on uplifting your inner state.
–
---
Important Questions For The Journey…
When it comes to relationships, you may be facing issues this week but you'll also have the willpower and motivation to resolve them – once and for all! It will take a bit of effort, but it will be worth it.
Defining the parameters of what you expect from each other can make all the difference. In the human world, they'll respond more to logic than to emotional pressure.
A wonderful question to pose is: "Wouldn't it be a waste to be here in life, and NOT try to make it work? Wouldn't we miss out on so much if we DIDN'T try?"
Show the value they may miss. Show what's in it for THEM. (More on how to deal with an unawakened Twin here)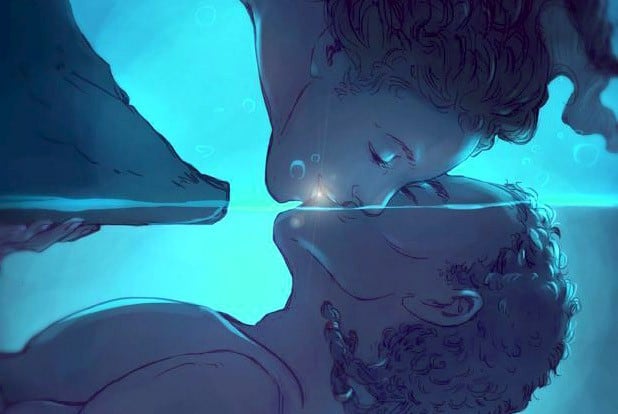 –
---
Planning For The Future Together
And if you're together already you can make some wonderful plans for the future together in this period. If you're not together, it's time to set the path straight and tidy up the inner world to make it happen.
As always, your Twin Flame's Higher Self is there and wanting to support you.
In this period they'll likely do this through WITHDRAWING somewhat, to show you that YOU are capable…
To find out more about what they want you to know right now, and how they can help you most, click here.
Maybe your relationships aren't perfect this week, but you are being shown that you are powerful and that you have the capability to achieve your desires.
–
---
Ruler of Marriage And Relationships
Another notable transit this week is that Juno, the asteroid representing marriage and relationships, moves into Scorpio on September 20th.
As Juno deals with soul mate relationships in particular, we're entering into a period of depth and passion in soul relationships.
Past life karma is in focus, and deep underlying fears may be unearthed…
But there is also deep bonding and shared intimacy on such a profound level it can only happen in complete vulnerability. Things can get intense very quickly right now in relationships.
Both parties dive in without holding back, and the portal to this likely goes via sexuality.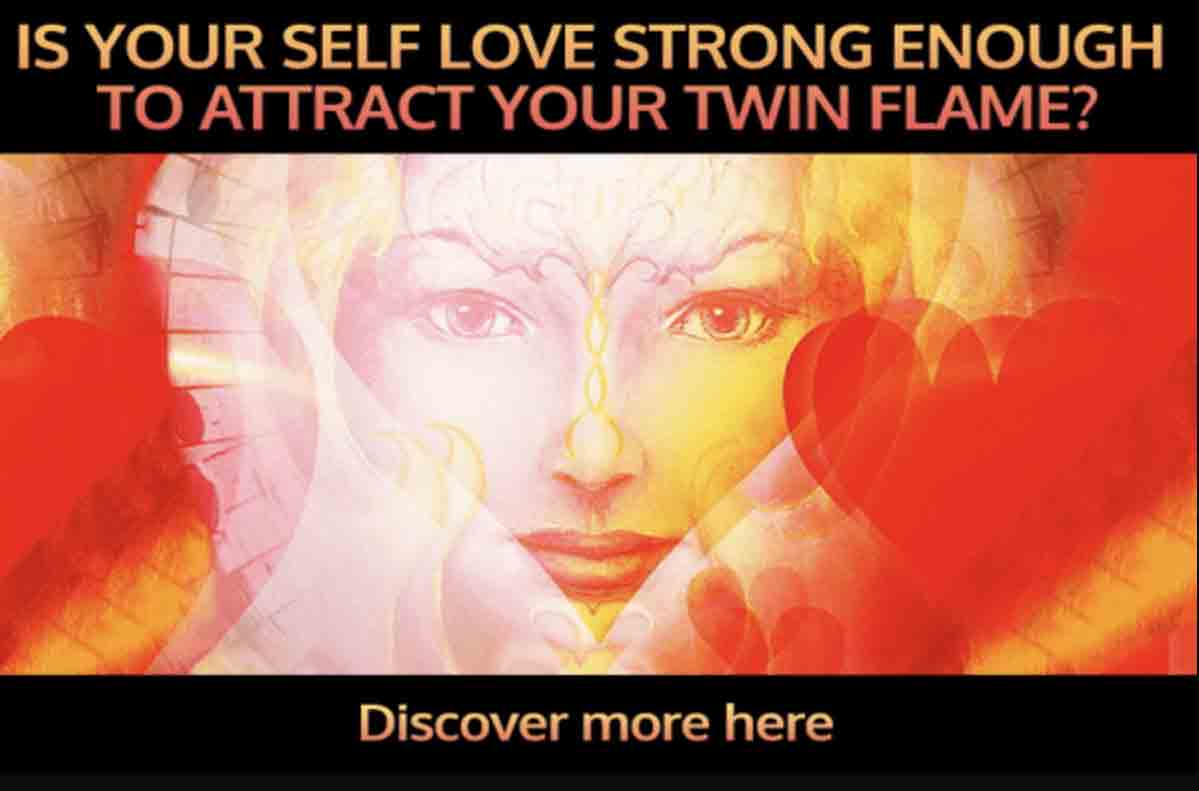 –
---
Sexual Alchemy, Transformation…
Know that Scorpio is the domain of transformation and alchemy.
At the end of this period, something will be very different about your relationship, and how YOU approach romantic/sexual relationships in general.
Darkness rises, old trauma may be shown up so you can transmute it – but it's to bring transformation, a higher VERSION of relationships. For help with this process, have a look at the Complete Harmony Healing for Twin Flames here.
–
---
Spiritual Self Care For Twin Flames
This is set to be a week with potential to clear and uplift massively.
Above all, it feels like you'll have opportunity and time to go deeper within yourself. To reconnect with your inner truth.
If you take the time to spend on self care, self love and self assessment this week, it's set to pay off handsomely for the long run.
Until next time, I'm sending you love and light for your continued journey! <3
Cassady x
–
---
–
Do you want to make the journey to Union and beyond lighter and more positive? Take the path forward with me as your "personal" guide with the Vibrational Alignment Program!
"Cassady, Your tools have continued to be a direct link to my healing. Thank you for the love and continued information. Your tools have helped me more than anything I've done to heal my karma and pain. Love to you "
– Karen, Arkansas, USA
Alternatively, download my Free Twin Flame Help Kit which contains two resources from the full program!
(Do you want to develop telepathy and remote communication with your Twin? I take you through it and help you get into the Alpha state with this Free Guided Meditation in the Free Twin Flame Help Kit)