Major Change Brewing, Calling For You To Go Within And Open To Your Highest Self… Plus, Discover The Message Your Twin's Soul Has Been Trying To Bring You!
–
Welcome into a brand new week in the cosmic energies!
Highlights this week include:
Cosmic pressure for fundamental change as Sun oppositions Pluto/Jupiter. Neptune calls for you to go within. Your Twin's soul has been working to reach you – are you ready to receive their message?
Discover more below!
–
---
Cosmic Pressure For Change…
This isn't the easiest of weeks and you might have been feeling the pressure build for a while…
With an opposition between a major power conjunction between Pluto/Jupiter and the Sun, we see there are a lot of changes going on inside and around you…

And you feel strangely removed from this process and likely quite resistant to it.
You likely feel like there's a haze around and you're not quite sure what lies ahead and you're not doing much about what is going on, whether or not you feel good about it.
You likely feel that change is happening either in challenges, or that positivity is taking too long to show up.
–
---
Feeling Uncertain About The Future?
Spirit shows us, it's a bit like you're floating above your life, watching yourself from the outside. They reassure us, this often happens when major change is happening.
There certainly is a lot going on this year, as mentioned earlier we are in the middle of a breakdown of the "old reality" and what did not truly serve us… So that the new and higher good can rise forth.
This means you may be facing a seeming ending in work, relationships, self perception, home life, your Twin Flame connection… But it's specifically so that a higher VERSION of those things can rise forth.
(Read more here in "What If You Were Here To Help Save The Planet?")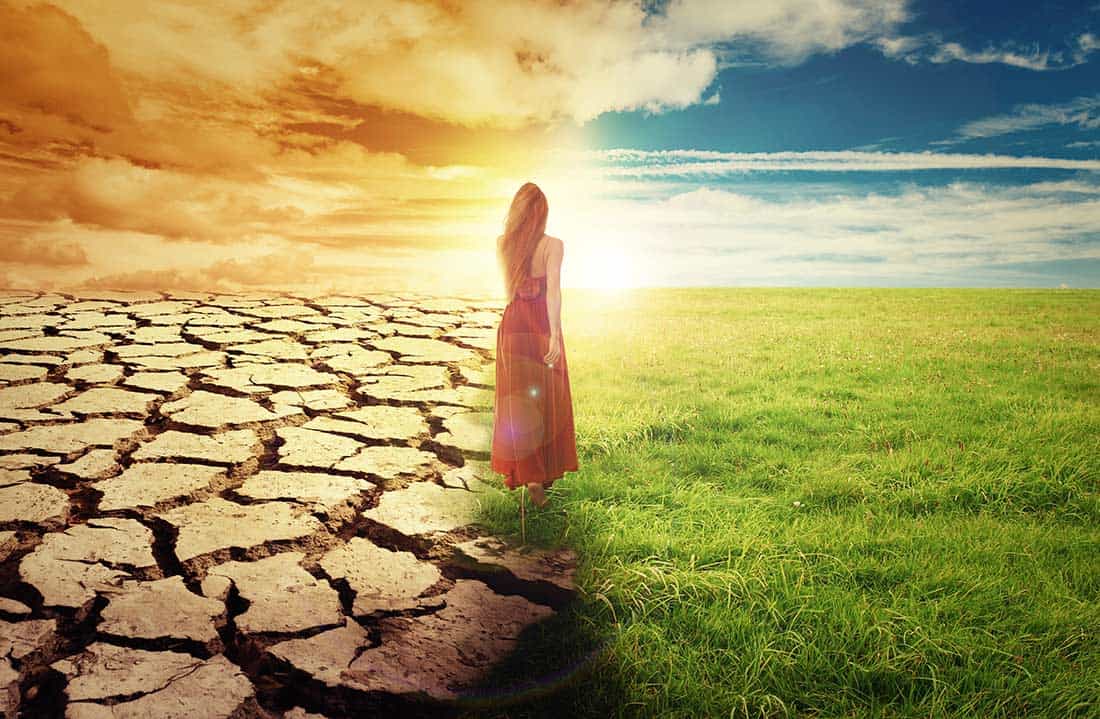 –
---
When Something Ends, It Means There's A New Beginning…
Try to stay open to the highest good and know that when things seem to be ending, a new beginning is right around the corner.
Clearing and uplifting your energy system will be a great help at this time – to make sure you get the best of the shakeups happening, instead of being submerged in chaos and struggle.
In my Free Twin Flame Help Kit you'll find two powerful guided energy sessions, plus eBooks on the Runner/Chaser paradox and the 11:11 Awakening code… 
After using the Free Energy Cleanse you'll feel light and sparkly as old congestion is cleared, and it will open up your Twin Flame connection again by removing any conflict or fear energy between you…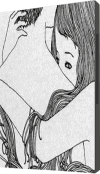 I get emails every single week from Twins whose situation has changed dramatically for the better after using the free downloads…
Including Twins whose Runner got back in touch out of the blue after they used these tools  – have a look at some of their comments and experiences here.
"Hi Cassady I have been following this meditation for around 1.5 months and the results are truly amazing. Each time I do this meditation, something special happens in my physical reality. Your tools are amazing. :)" "
Victoria, UK
Click here to download the Free Twin Flame Help Kit
–
---
What Your Twin Flame Is Trying To Tell You
An issue with this opposition, it can tend to distort your perspective. You may mis-evaluate the situation and take risks that aren't truly guided. Again, going within will be a big help.
Spirit actually shows us, your Twin's higher self is WAITING for you to go within so they can reach you! (And they have been for a long time)

Your Twin's soul is always with you in spirit – in fact in every reality beyond the physical they are ALWAYS there.
But as long as you're focusing on the outside world, perhaps missing and longing for them, you are blind to the fact that they're with you and wanting to show you how they feel.
Go within so they can tell you what's been on their mind – it's all good don't worry – and so they can tell you the guided steps to take to be together.
–
---
Have You Seen Their Repeated Signs?
Because truly, that's what they want. They know you've most likely been doubting their emotions and intentions… Thinking they're not as interested as you… But they ARE.
Those are fear patterns, they tell us. Other people's emotions and experiences and stories. Twin Flames aren't here for that. Twin Flames are here to live a higher love than humanity has ever known before (read more here).
But you've GOT to listen to them. They have been trying to reach you for SO LONG, they show us.
You've been seeing 222, 1111, other numbers, their name, their birthday and yours? That's them, working to get your attention!
Answering your prayers and questions about whether or not they love you or you will end up together – but you're likely not paying attention.
They are saying you are MEANT to end up together!! But you are likely standing in your own way. Go within, allow them to guide you. To clear out the blocks and the static so you can come together again.
I deliver their messages and take you through it here.
–
---
Twin Flame Temptations Born Out Of Desperation
Right now it's key to stay on top of your perspective, because the Sun and Jupiter in exact opposition on the 15th tend to inflate everything. People's advice can push you off track – remember to listen to your own soul above all.
It's all too easy to get things warped. There's a lot of excitement around but be mindful you don't put your faith in the wrong thing or person, get involved with what doesn't truly serve you.
We see many Twins may be getting tired of waiting for a Runner counterpart, and are being drawn in by other alternatives, strangers' uninformed advice, dubious psychic readings they know aren't truly to their highest good…
Be careful with actions you take out of a desperation or belief it can't work out with your Twin, because it really can – it's just a matter of alignment.

(If it seems like you cant get there it's just because you haven't found the RIGHT way!!! I show you how to decode this here)
–
---
Lessons Of Patience…
Your heart knows. Listen to your heart. Don't settle for less. Your Twin's soul tells us, no matter what happens they will never give up on you. They will always keep trying to win you back.
Read more here in "A Channeled Message From The Divine Masculine"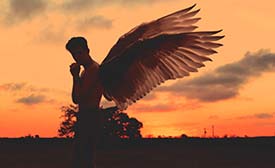 Another issue this week is patience. We are being challenged to keep holding the vision of our desires even if they're taking a while to arrive.
Just because something doesn't happen right the minute we want it, doesn't mean it's impossible!
–
---
Are You Blocking Your Own Desires?
We're being challenged by the cosmos to grow up a bit. The world is affected by us and our desires, but sometimes things have to shift behind the scenes before we're able to receive our ideal in the physical reality.
And maybe we ourselves are blocking our desire deep down, with feelings of longing and desperation. Yes, this can be THE biggest block to receiving a manifestation.
Because longing and desperation contain the energy of fear that our desire is out of reach. Longing and desperation revolve around NOT having our desire, which then matches us up with more and more of NOT having it…
For help with this, click here for my deep dive manifestation session.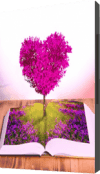 –
---
Opening To Differing Perspectives
With this opposition we're also being told to remember that it's possible for more than one person to be right at the same time – it's all a matter of perspective.
If you insist that it's your way or the highway, you're bound to meet with opposition.
This is likely to be a theme in your Twin Flame connection at this point. Try to be open to different perspectives. It will actually bring you closer. (Read more why in "The Twin Flame Paradox")
Adding to the intensity, at the same time, the Sun is also making an opposition to Pluto.
Everything feels more intense than usual and it feels like others are out to get you, like betrayal is close or manipulation is affecting your Twin connection – perhaps via a "non-Twin" outsider…
And you might spend time complaining with those around you that some negative factor or person is trying to derail your journey.

You may even be told by some outsider, that you're "cursed" and you need their help to be freed – this is never the case. You are an infinite soul. Even if it was true, you can clear negative energy.
Accepting negativity, only reinforces it and brings you more of the same…
There are better methods (read here in "Twin Flame Sabotage – How To Deal With Negativity On Your Journey").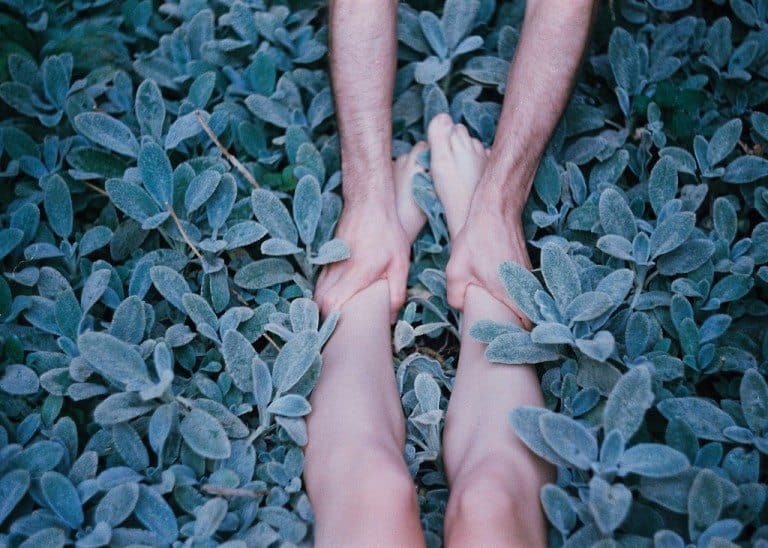 –
---
Sex, Secrets, Shadows, Power In Focus…
Pluto will also tend to trigger unconsciousness, shadows, secrets and issues around sexuality, power and control. For Twin Flames, this can be a tricky time.
Work to control your mind above all because obsession over perceived scenarios about your Twin with someone else, or them having been mean or disrespectful to you, can tend to magnify right now.
This is the kind of transit that brings internal arguments, where you go over past stuff in your mind over and over. Take charge of your mindset. And I have a fix for you to cleanse these issues out of your field to avoid future problems.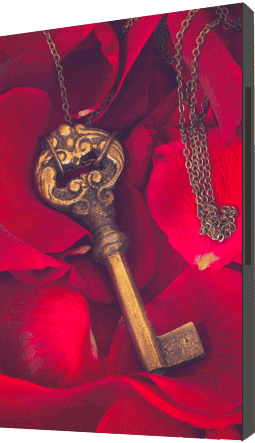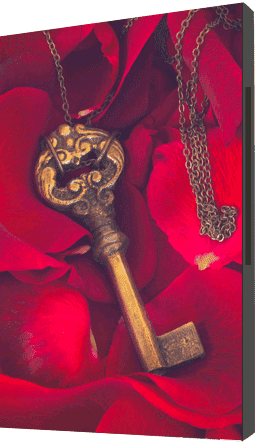 –
---
Reclaiming Your Power
Try to steer clear of blame, opposition and paranoia in this period, because it will only attract more of the same. Remember you are never powerless.
For one thing, you can make sure your energy and mindset are directed towards things that really matter to you. You can choose to step away from disagreements or debates you've not that invested in.
Power games and manipulation are both Pluto themes, but so is feeling that everyone is out to get you when nothing of the sort is going on.
–
---
Healing Past Hurts…
But it's wise to take a step back to make sure you're not seeing the situation through a filter of distortion – especially as Mars is back in Aries and in a conjunction to Chiron the wounded healer.
This tends to bring anger and skewed perspectives from the past. If there are issues between you and your Twin, it's about the past right now.
That's where the roots are. Go deep to heal those things, and the current situation will be smoothed and harmonized for the long run.
Read more here in "Can A Twin Flame Runner Really Change For Good? If So, How?"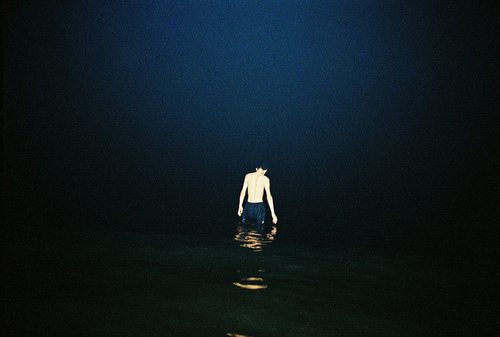 –
---
Higher Process Of Change – Can You Go Beyond?
The combination of these two aspects makes a lot of things appear more important than they actually are. Making demands and pushing as hard as you can to get what you want might be the best thing to do – and it might not.
You may be challenged right now to make choices for the collective good rather than your personal well-being. As Neptune trines the sun too, we're shown there's a bigger process happening.
Where we may feel it's all a big bother to us, and things are going in an irritating direction – including our love life – there are bigger things in process.
We are dealing with major shifts in society that will in turn benefit us. Try to see the bigger picture. Go higher in perspective.
–
---
Frustration Brewing… Are You Handling Your Journey To Your Highest Capacity?
The semi-sextile between Mars and Uranus on the 15th joins in and tends to make people feel irritable and frustrated – especially as Mars is currently at "home" in Aries.
Delays are annoying at the best of times, but at the moment inefficiency and minor obstacles cause much more bother than they should.
And if you really are feeling impatient and frustrated, use it to your advantage. Map out the steps you can take. Start taking the actions available to you where you're at right now.
Be methodical. Explore your own desires so you can get to your dream, instead of being frustrated that others aren't bringing it TO YOU.
Being more honest with yourself about why you want what you want, and why you do what you do can be really productive. And map out the "baby steps" you can start taking now to get there. (I help you with this process here).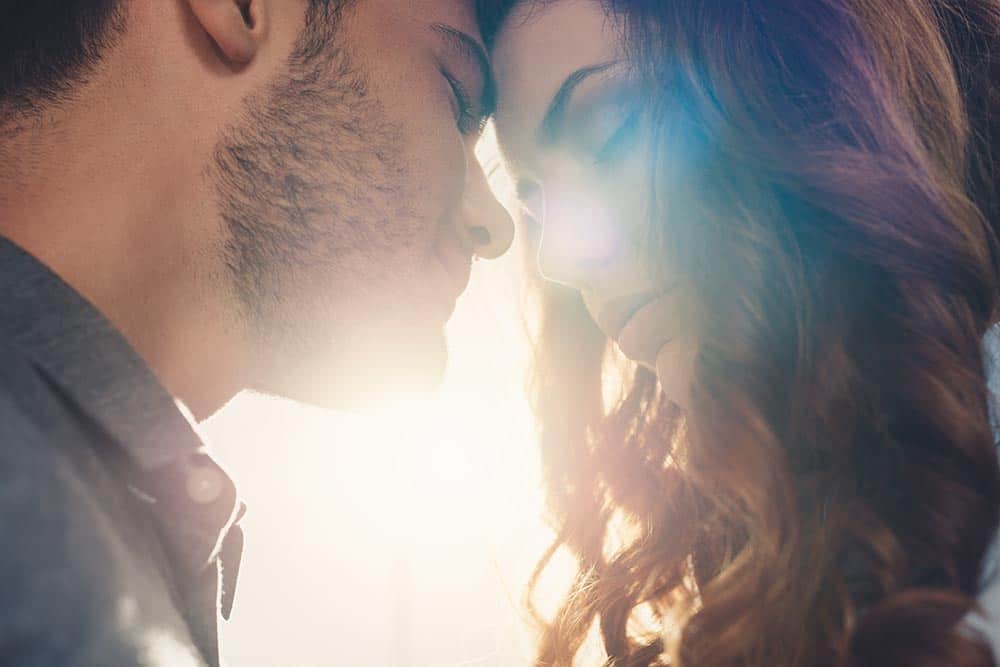 –
---
Opening To A New Chapter…
Pluto and Jupiter tell us, it's time to let go of the past – our habits, our circumstances, our self perception – in order to open to a new and brighter chapter.
The cosmic energies will soon calm down, but for the time being, it's wise to work to stay in control of your mindset and your journey. Go within, claim your light, align with your soul – find your mastery.
It's never too late, nothing is ever truly impossible, is the message we receive. Again, I tell you more about this here.
On the 18th the sesquiquadrate between Venus and Saturn offers a reminder that a bit of self control can go a very long way.
You may feel irritated about others this week – in particular your Twin or others close to you – but it will only make things worse to push into it.
–
---
A Week For Soul Power – What Will You Choose?
This may not be such a breezy and fun feeling week but truly there are major shifts happening behind the scenes working to bring a higher state long term – for you AND the whole collective.
And if you use the energies wisely, you can make big progress towards your goals now. Opening to your Soul's truth – and your counterpart's support

Mastering your mindset and your power will change everything – your alignment with love, your timelines, your Twin Flame connection.
Decisions you make now will have a long term effect – you just need to focus on making the decisions that are right for you.
Again, your Twin Flame's soul is right there waiting for you. But it's your Free Will choice whether to go within and open or not.
What will you do?
Until next time, I'm sending you love and light for your continued journey! <3
Cassady x
–
---
–
Do you want to make the journey to Union and beyond lighter and more positive? Take the path forward with me as your "personal" guide with the Vibrational Alignment Program!
"Cassady, Your tools have continued to be a direct link to my healing. Thank you for the love and continued information. Your tools have helped me more than anything I've done to heal my karma and pain. Love to you "
– Karen, Arkansas, USA
Alternatively, download my Free Twin Flame Help Kit which contains two resources from the full program!
(Do you want to develop telepathy and remote communication with your Twin? I take you through it and help you get into the Alpha state with this Free Guided Meditation in the Free Twin Flame Help Kit)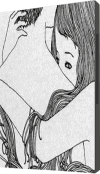 [grwebform url="http://app.getresponse.com/view_webform.js?wid=10909003&u=PogO" center="on" center_margin="200″/]