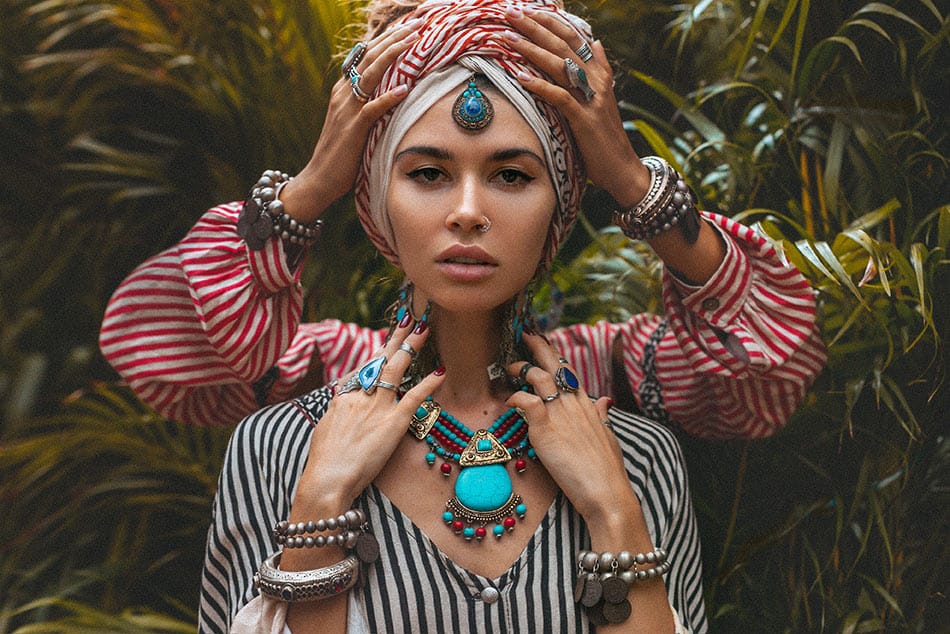 Opposing Perspectives – Cosmic Redirect Into The Heart's True Power… The Universe "Demands" A Change In Approach. A New Beginning Is Needed.
–
Welcome into a brand new week in the cosmic energies!
Highlights this week include:
Mars Retrograde continues and Mercury turns Retrograde too. The New Moon in Libra asks us to find the beauty in life no matter how challenging things seem – and to find Twin Flame unity by aligning with the soul.
Discover more below!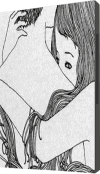 This is set to be an intense time, so remember to use your Free Twin Flame Resources (and if you haven't already downloaded you can do so here)
"My Twin Flame is a Runner and something amazing happened today… Guess who called me this morning after doing the meditation and energy cleanse? Yup, you guessed it… he called me! I am so darn happy, it's a miracle!"
– Kristine D, Mass, USA
Click here to read more testimonials
–
---
Masculine Twin "Upgrade"
As in recent weeks, Mars Retrograde is happening in the background throughout this week – until November 14th. As the "ruler" of the Masculine, this has big repercussions for the Twin Flame connection.
This is a period of "upgrades" and processing for the masculine collective, Aries natives and our action, sexuality and karmic blueprint…
Mars is square to Pluto and Saturn throughout this week, which is a strong indication of challenges, that outer progress feels blocked and that connections with others may be fraught with conflict.
In essence we are being directed back to ourselves, to get things right WITHIN.

Have a look here for more on what Mars Retrograde means for Twin Flames.
Plus, 11 secret benefits of Mars Retrograde for Twin Flames.
–
---
Twin Flame Misunderstandings…
We also have some misunderstandings going on this week – even before Mercury retrograde begins…
With an opposition between the Sun in Libra and Mars Retrograde we see a challenge happening, and it's based in opposite perspectives.
It's likely that this is happening in your Twin Flame connection, or with a male or Aries native person. You're simply not seeing things in the same way and it's important NOT to just keep pushing for your perspective.
Something else is needed. Take a higher perspective. Work to see the highest potential, that's where solutions lie.
–
---
"Me Vs You" Issues
The "me vs you" tendency right now will keep things blocked. Going up into "what benefits both" will unlock the situation.
And yes, you CAN do this with your counterpart even if you're not physically together. I take you through it here in the FREE Twin Flame guided meditation.
(Or if you want to learn more on spiritual communication, how to get clear guidance, know what your Twin's higher self is working to tell you and more, have a look at class 2, 4 and 6 here).
–
---
Challenging Process Going On
There may be a challenge happening right now that's making you feel like all is lost – but it's a process, in truth.
These next few weeks may be intense – but remember it is a cosmic redirect and refinement process designed to help us in the long run.
Go within, get things "right" and into balance and wholeness on the INSIDE and your outer connection will flow smoothly…
Even if your counterpart is stuck in "ego" or negative patterns it will affect them and uplift them into a higher state – as you are always on a core shared soul frequency and share a field.

Watch a video here on how it works, and get more info on how energy healing affects a "non awakened counterpart" here.
This is why I highly recommend for ALL Twin Flames to use energy clearing and management. I've created the Vibrational Alignment Program especially for Twin Flames, and you can get a "sample" with a powerful energy cleanse tool in the Free Help Kit.
–
---
Why You Can't Think Your Way There…
I know many readers would love for me to not talk about energy healing but just "tell them what is going to happen in the Twin connection" from week to week… But the problem is, that would keep you stuck. Dis-empowered.
In many cases for decades. There ARE solutions.
But you have to take action and shift your state. You can't sit on the sidelines. It's like dieting or exercise – you can't think your way to a six-pack…
I see so many Twins fall into the trap of debating drama and trying to "figure out" the connection mentally but the truth is, it makes ZERO difference.
They just stay stuck.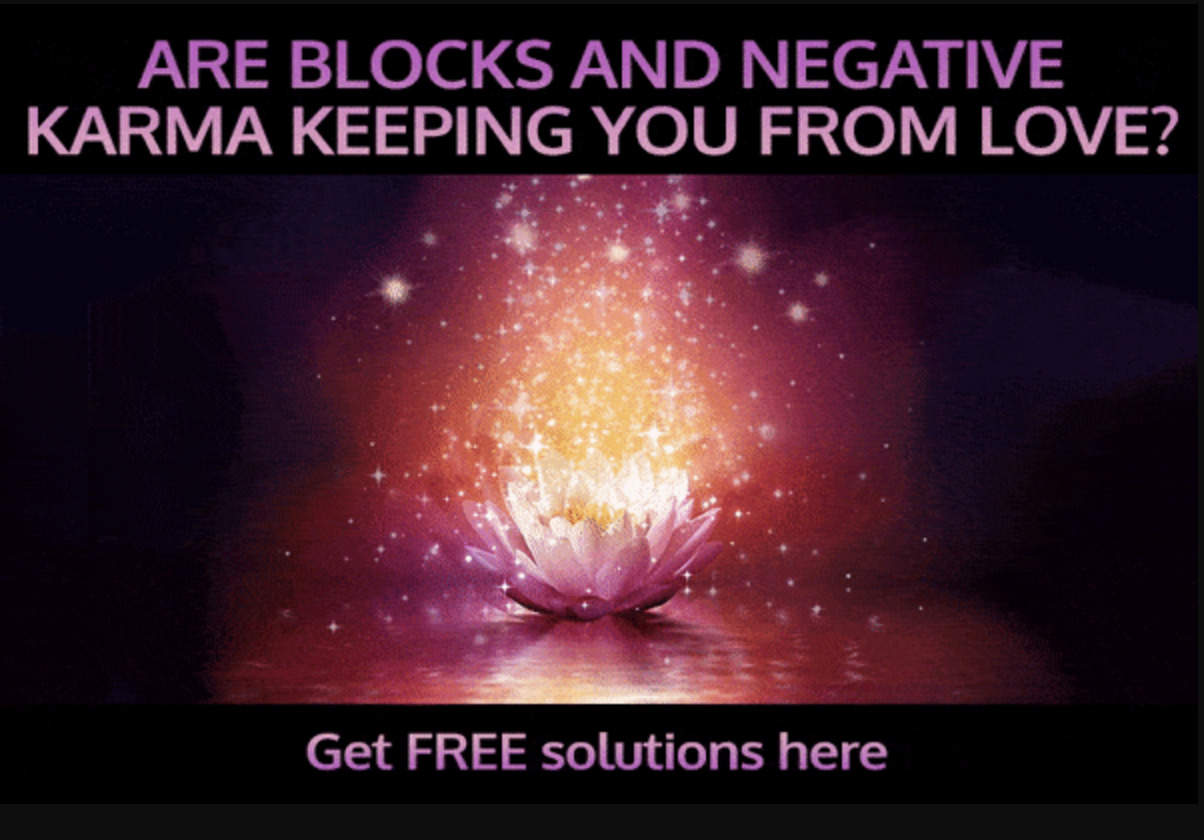 –
---
Why We Cannot "Fake" Alignment

The truth is, it's all about energy. When you are in alignment (a match) with unity and love, it WILL happen. If it's NOT happening, it means your alignment is off.
We can't fake this or wish our way to it. Energy work and inner healing is needed. And we knew this when we chose to meet our Twin.
The reason I was asked to share the Vibrational Alignment Program with the Twin collective after I united with my own Twin, was to share the methods I was guided to in order to help as many other Twins reunite as possible.
Spirit asked what had helped ME on MY journey and how our experiences had been together, and what I would recommend to other Twins…
A few days later I was asked to sit down and start creating the 10 module program – which you can now take here.
–
---
Dreamy Confusion, Heightened Experiences…
Throughout this whole week we also have a powerful opposition between Venus and Neptune Retrograde. This can cause a feeling of fogginess, confusion but also heightened spiritual experiences and Twin Flame dreams…
But there's a challenge – illusions are involved. Something is not as you have wanted, or you fear that things won't work out the way you hope.
With Neptune Retrograde involved, "he" is showing up the false limiting beliefs you were given about love – especially as Venus is in perfectionistic, judgment-prone Virgo right now.
Things such as "love hurts", "men cheat", "Twin Flames never end up together/always suffer" and so on. If you're feeling bad in this period, it's Neptune working to show up the lies in your system…!
–
---
Don't Freak Out If Old Issues Seem To Be Back…
Because if left unchecked they "play out" in your reality as real – because your energy and what you have in your system is always mirrored out as your reality. "As within, so without".
It's time to clear those things once and for all. And we're shown by spirit, this may be happening for those who thought they had already cleared it.
Remember there are LAYERS of energy in our beings, and this is why it's being triggered again. Really it's a deeper layer.
And yes, there are often many layers. Consider how many years you've been alive, absorbing issues, programming, beliefs in the human world… Plus any ancestral patterns…
You'll know when it's gone for good because you won't be triggered anymore!
(To clear out all the MAJOR blocks and negative patterns that cause problems for so many Twin Flames, go here)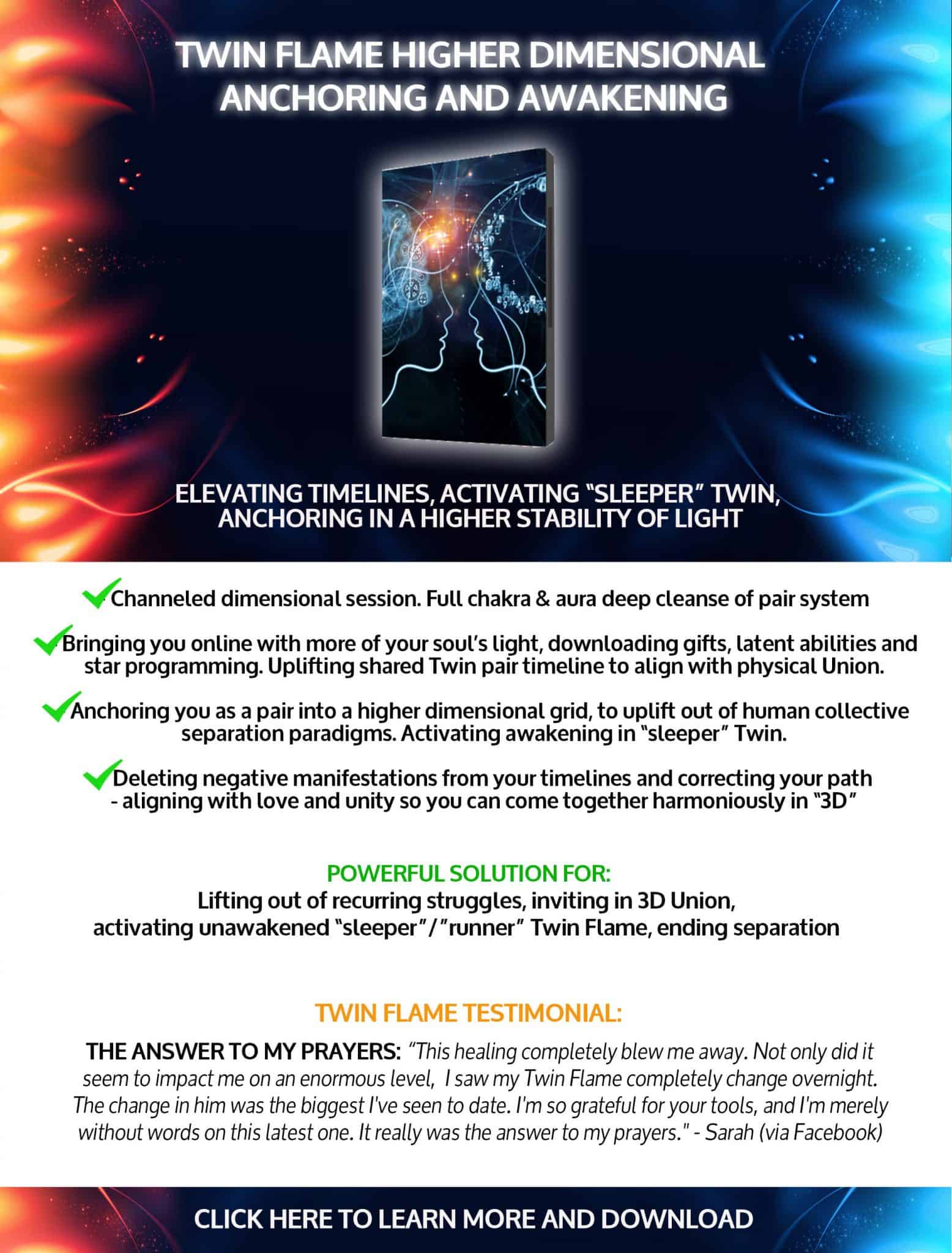 –
---
Mercury Retrograde – Re-Evaluating The Unconscious…
Tuesday October 13th we have another major event for Twin Flames as Mercury turns retrograde. Happening in Scorpio, opposition Uranus R, we see there are a lot of assumptions we're now going to be made to re-evaluate.
New thinking is needed. With these two impactful planets in opposition, both Retrograde, we see that WE may have been the ones to put ourselves in a self made prison, so to speak.
With our words, thoughts and minds, we've likely created a situation where things have gotten stuck.
Stagnation in beliefs and manifesting repeating cycles of the same situation coming around again and again doesn't serve anyone.
So the universe is now pushing us to break free.
–
---
Misunderstandings… Autopilot Negativity.
And with an opposition to Uranus R we're shown there are some things we have SERIOUSLY misunderstood.
Above all, on an UN-conscious level. Where we're running our thinking/speaking on "automatic".
Keep an eye out for this now because being on that autopilot could be seriously messing up your Twin Flame journey – listen to yourself, pay attention to what you're really saying in this period (or writing/thinking).
There's something that needs refinement and adjustment. Mercury retrograde always brings a purge of the throat chakra and the collective fields of communication, so there's a lot of "static" around these next few weeks.
–
---
Operating From The Soul
The good news is, if you go deeper, into your intuition and your HEART, you cruise through these periods with ease.
It's only in the static of analysis that things are feeling unstable, confusing and prone to misunderstandings.
If you operate from your soul, your deeper authentic self, this period won't be an issue for you.
In fact, how these challenging Retrogrades go for you say a lot about how far awakened and high vibrational you really are…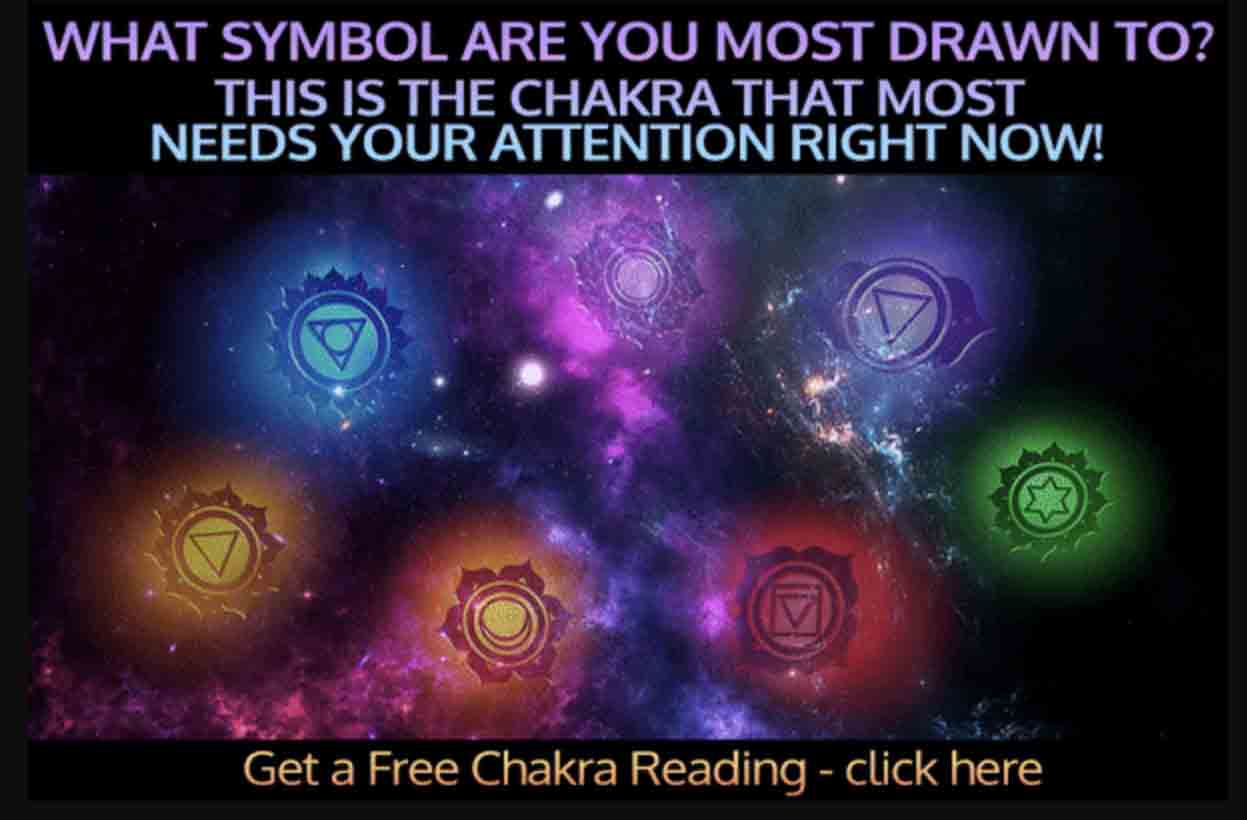 –
---
Sex, Secrets, Transformation… Recurring 2019 Themes
Scorpio rules the unconscious, secrets, life/death, transformation and sexuality so there is a regrouping going on in our understanding and perception of these areas.
Mercury was retrograde in Scorpio last fall also, so there may be recurring themes from back then.
"Bad Boy" of the zodiac; Mercury Retrograde, has an undeservedly negative reputation in most circles…
These periods where Mercury "goes backwards" four times a year are famous for communication mishaps, misunderstandings and breakdowns of electronic equipment, and those who follow astrology often await this time with dread.
However, there is much more cosmic wisdom behind this than we often realize…
–
---
New Information Showing Up…
Marking a period for going back over communication and thoughts, Mercury Retrograde can really be a blessing.
This time it's offering up the opportunity to cleanse and uplift our "behind the scenes" beliefs and perceptions around intimacy, power and sexuality.
It's also a period where new information may show up to make you realize you were looking at a situation from the "wrong" angle.
Somehow you realize something you hadn't thought of, something that changes everything…
Be open to new shifts. Be willing to rethink your situation completely. Openness, flexibility and willingness to forgive will get you far over these next few weeks.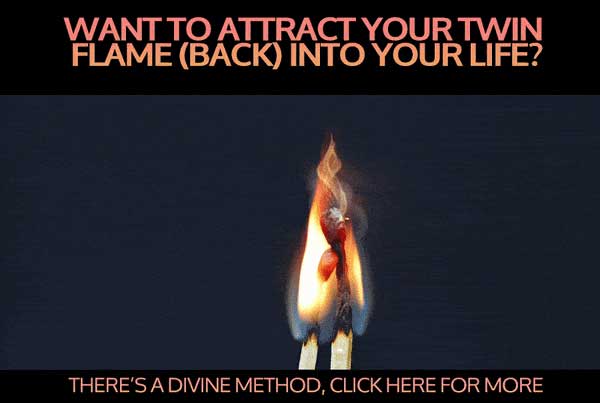 –
---
Forgiveness In Focus…
On October 16th we have a New Moon in Libra.
This is happening in opposition with Mars Retrograde, so we see it's REALLY important that you release any conflict or negativity between yourself and your Twin right now in order to move forward.
No matter what's happened between you, this is key.
Remember you would be them if you were born in their stead, they would be you. And you likely don't know the full story behind what they've been through, is spirit's message.
Experiment with seeing yourself in their shoes right now. It will bring you closer together.
And, to re-open the bond between your hearts, clear out fear that's been keeping them from feeling safe to open up, have a look at this session:
I also take you through a powerful manifesting process, which is perfect for the New Moon.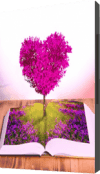 –
---
New Moon Intentions
New Moons are times of new beginnings, sowing seeds of manifestation and looking to the future. The intentions and actions you set during the new moon will assist you in the next 28 day period, and as spirit has suggested before:
Set your intentions and know that what you focus on today and take action on today are harbingers of the themes you're setting for the coming month. Again, I take you through this here.
With the Libra New Moon there will be a focus on new beginnings in relationships, and it's all about balance. Libra is a sign focused on compromise and seeing the other person's point of view.
–
---
Planting Seeds of Unity…
This New Moon brings with it a strong desire to merge.
You may feel far apart physically… (Remember "separation" is not as it seems).
This can be an amazing time to experience complete unity with your Twin Flame on the spiritual planes – activating the union template, which then calls it in physically.
Have a look here for a guided session that takes you through this.
Toward the end of the week Mercury moves retrograde to Juno, asteroid of marriage and soul mate relationships. We're shown that you've missed the picture in something important…
–
---
A Forgotten Twin Flame Fact…
You already ARE married to your Twin Flame. As souls you are eternally united. When you focus into this, you bring it about in the physical.
However, when you focus on the ABSENCE or the seeming SEPARATION you bring more and more of that.
Go within and re-activate the unity between you, and you will lift into a higher state and above all you'll FEEL so much more supported and loved.
In this session your Twin's higher self activates your heart with unconditional love, and that has the power to change EVERYTHING.
–
---
Rethinking Our Approach…
As Uranus R opposition Mercury R is saying, don't keep going in the same way as before. Try something different. Go WITHIN.
You may THINK love isn't there, but it IS. You've just been out of alignment.
Like a radio channel, you've been tuned into the wrong station. Love has been playing all along on its channel, your Twin has been trying to reach you, love you, be with you.
It's time to flip the switch. Let them show you how, let them bring you into the right alignment so you can finally live the truth of what Twin Flame unity is all about.
To get a message from your Twin's soul about what they want to communicate to you right now, go here. They are waiting.
–
---
Cosmic Redirect – Get Out Of The Mind And Go Beyond…
This is above all a week where you may not have much clarity on love, the path forward or your connection. You may be pushed to forgive even if you don't want to.
What's going on is a cosmic redirect to get us all out of ego and mind's limited perceptions, and into our hearts. Love really is there, even if you thought it wasn't.
Your heart knows the way, make sure you listen to it.
Remember you can't do this with your mind, and you can't ask anyone else to do it for you.
Quiet your thoughts, relax your body and take time to just BE.
Your heart and soul speak in the silence. They cannot be heard in the noise.
–
Until next time, I'm sending you love and light for your continued journey! <3
Cassady x
–
---
–
Want more? For my step-by-step "roadmap" to Twin Flame Union, created after my Twin and I reached Union – have a look at the Vibrational Alignment Program!
"Cassady's guided meditations help me uplift better than anything I've tried in the past 6 years of clearing/trying to heal! I've tried violet flame mantras, psychic energy clearings, etc." – Erin B, Indiana, USA
Alternatively, download my Free Twin Flame Help Kit which contains two resources from the full program!
(Do you want to develop telepathy and remote communication with your Twin? I take you through it and help you get into the Alpha state with this Free Guided Meditation in the Free Twin Flame Help Kit)