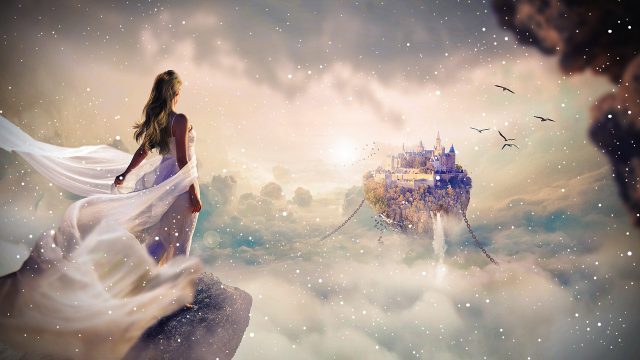 How To Open A Locked Heart – The Biggest Twin Flame Game Changer. Plus, What Has Your Twin's Higher Self Been Trying To Tell You?
–
Welcome into a brand new week in the cosmic energies!
Highlights this week include: Powerful push for elevation of the Masculine, Valentine's day challenges that are divinely designed to make you reach higher…
The final push: Are you ready to reach for heaven on earth? The message from the universe is: You have what it takes!
Plus, discover my brand new Twin Flame resource for you!
–
---
Angry? Frustrated? Tired? Major Solar Plexus "Upgrade"
We begin this week with two notable transits from last week still highly active.
There is a powerful push happening to the Solar Plexus for everyone, with Mars and Uranus joining forces – like an energetic jackhammer breaking up old damaging and stagnant material to make way for something better.
Keep an eye on yourself right now because triggering is highly likely. Click here to read more about the Solar Plexus chakra – and do make sure you use the Free Energy Cleanse tool here to flush out the negativity that's triggered.
Mars conjunction Uranus in Aries deals with a purge of repressed anger and feelings of powerlessness – especially for the Masculine/Male/Aries Twin…

Long-term this is a cosmic push to help them open up to love, because as long as they've been locked in an old conflict pattern with outside powers, or feeling like life is against them, their heart is on lock-down…
When a Twin Flame's heart is shut, they're "unaware" of the connection in a big way.
And spirit shows us, it's frightening for them to be around their counterpart because they feel their heart activating so powerfully from the bond.
–
---
The Twin Flame Game Changer
If you can help your Twin in this period, by showing you accept them unconditionally, you can make big progress shifting your connection into a state of harmony and mutual love.
In the most difficult situations between Twin Souls, the deepest game changer is this. You are your Twin and they are you, in essence.
If you'd been born in their stead, as their gender, with their family background, with their experiences you would in essence be them. If they had been born in your stead, they would in essence be you.
–
---
Feminine Twin Leading The Way Into Harmony
This intensity is set to subside into February 13th and 14th as first the Moon and then Mars enter into Taurus, grounding into calmness.
This shows that the Feminine/Female Twin powerfully leads the way (even as a spiritual presence of guidance and support) into peace and understanding. For the Masculine to release the old issues and shift out of conflict cycles from the past for good.
Spirit shows us, yes, were you aware that the conflict between you may have been caused by programming in THEIR system?
Because of the Twin Flame mirror, you are always reacting to each other.
Showing compassion and helping your counterpart move into a higher understanding is set to yield long-term positive results this week. It can be from something so seemingly small as sending them unconditional love or connecting with them in the free Guided Meditation here.
Spirit's message is, it WILL reach them.
–
---
Karmic Cycles – The Power Of Choice
The challenge is that as Lilith and Mercury conjunct in Pisces Wednesday, you may not feel like being particularly nice to them.
This transit tends to bring up old male/female conflict patterns and past hurts based in collective karmic cycles.
For best results, keep a higher perspective, know that you can choose something different this time. Be conscious of your power of choice and how you react and respond!
Clear out any negative energy (sadness, anger, frustration, hurt) that may crop up – because it will lift your vibration and align you with a positive shift – both in your Twin dynamic and your own system.
–
---
The "Side Door" Into Love
With Mars now in Taurus and Venus in Capricorn we're set to experience calmness between the Twins – more stability than in recent times, however stubbornness and inflexibility is likely.
Mars is "slowed down" in Taurus and becomes gentler, and we see that the heart can be awakened by art and creative expression.
Sometimes, the "unawakened" Twin is not yet comfortable opening up fully with their counterpart (even if they've been in relationships before)… But they WILL be OK to open up with a pet, or in creating something or enjoying art or the "finer things in life".
This can be a gateway to their heart…
Did someone suggest a creative Valentine's Day? Or a mixtape with their favorite (and most emotionally moving) songs? This can truly help activate their heart and helping them lift into their true light.
–
---
A Lover's Test From The Universe?
As Venus conjuncts Saturn in Capricorn this week's end, we have a key time for commitment, karmic love bonds and long-term relationships – and Twin Flame Union.
And I've been asked to share a brand new session with the Twin Flame collective this week for that reason! Click here to discover more.
You will likely be reminded of the strength of your bond at this time, although Saturn may challenge you…
What if you could do better than your Twin Flame? What if you deserve more? Those are themes right now…
Is it a test from the Universe? Kind of…
What's happening is designed to trigger a higher perspective and bridge into the realms of light…
By making you realize that the answer is: Your Twin Flame's HIGHER SELF…
That's who you truly deserve. The immaculately loving, pure, divine version of them. Their highest potential… Who they really CAN be.
–
---
Valentine's Opportunities For Bonding
With several conjunctions involved AND trines to a powerful Neptune/Mercury conjunction this is a strong theme right now. To reach into the potential of "heaven on earth".
Picture your Twin Flame as their higher self, living life as a physical human being. Who would they be, how would things be different? This really is possible.
the strong message right now is:
"Go within and meet your twin's higher self. Connect with them. Allow them to support you and show you how they truly feel and the magic they can bring into your life when you allow them to".
This is a STRONG message for the week. And spirit shows us, that interacting with your Twin's higher self activates this aspect of them in their daily life more and more.
(We do this in the new session – your Twin's Higher Self reaches out to help you and reconnect, and to lend you more support in the physical. Click here to read more and download)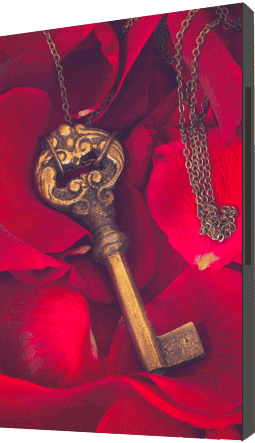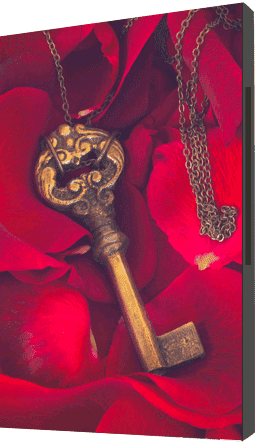 There has been so much amazing feedback for this session already over the weekend – here are a few responses:
"WOW! This felt like the answer to my prayers! I've been noticing so many signs and it just feels like everything is aligning! This was so beautiful that it made me cry! Thank you so much for creating this! Thank you thank you!!!! – Cheyanne Wood
"I did the oneness activation last night. It was beautiful and amazing!! Thank you!!" – Brenda Farrell
"Thank you so much! I was just thinking the other day that I'd love to have a new clearing from you to take us to the next level, and there you are. Just did the session and it was amazing. This was really special. I feel cocooned in love. Can't thank you enough for all the work you do for all of us xx" – YUP222

To learn more about the session, click here

–
---
Peer Pressure And The Commerce Of Romance…
If you and your Twin are on good terms, you're set to experience this week's end as wonderful, strengthening the bond between you.
However, Valentine's Day happens in the middle of Venus conjunct Saturn and this can bring feelings of disappointment if you're not with your Twin.
Especially we're dealing with the contrast between society's advertising push and being surrounded by ideas of romance and love…
The idea that "everyone else" is in love and sharing romance… When you might not be experiencing this in your physical reality right now.
Do keep an eye on yourself, don't take things at face value this week.
–
---
A Clarion Call From The Divine
Spirit shows us you're being pushed by your soul to reach higher in this period.
And it may likely come in the form of feeling disillusioned with the "real world", Valentine's day traditions and other people enjoying what seems like romantic bliss…
But know that it's designed as a clarion call to get you in touch with your true divine counterpart as their SOUL SELF.
You're not meant for "average"! You are made for "heaven on earth"! It's why you both came here (read more about this here).
You wouldn't be here if it wasn't possible – and it doesn't matter what has happened before. When the time is right, things can happen practically overnight – but there is a preparation process involved (you can read about that here).
–
---
Twin Flame Telepathy Heightened
Because telepathy and the inner connection is STRONGLY activated right now (Neptune/Mercury) this is an ideal time for connecting with the divine higher expression of your Twin Flame connection.
And that's exactly what we do in the new session – where your Twin Flame's higher self reaches forth with support, assistance, insights and the most magical of all…
They guide you through the Twin Flame Union sacred ceremony – like they've been wanting for so long. I can't wait for you to experience this!
–
---
Have You Been Disappointed? It's For A Guided Reason…
Lastly this week, Lilith Retrograde conjunct the Sun shows us that you've likely been disappointed with your counterpart in the past.
And no wonder. The beautiful thing is, it's for a good reason. It was divinely designed.
Because you're meant to reach higher, for the both of you!
In your soul, you know what is really possible because you carry within the blueprint of your soul's divine counterpart…
Your Twin Flame's HIGHER SELF! That's the ideal man or woman you've been longing for!
No wonder you can't let go, no matter how hard things have been in the physical. No wonder no other man or woman has ever seemed good enough or right!
You are intuitively tapping into your counterpart's divine potential! And you are meant to – it helps pull the journey higher! (Read a message from them here)
–
---
When The Divine Intervenes Without Our Knowing…
Honestly, I have to tell you I created the new channeled session at spirit's request before writing this forecast.
They suggested to launch on Valentine's week and it's only now as I interpret the energies that I realize how perfect the timing is.
Because this week, combining Neptune's power with Venus meeting Saturn, we have a window into the higher realms and a magical state for the Twin Flame connection.
A doorway is opening, for you to take your Twin's hand – as a DIVINE IDEAL mate. They are waiting for you!
This has been the most special thing I've experienced on my own journey, and I can't wait for you to enjoy this too.
The beauty of it is, it activates a higher state of the bond which downloads into your physical connection too – drawing it in.
–
---
"I can't explain the goings,
or the comings. You enter suddenly,
and I am nowhere again.
Inside the majesty.
Love is from the infinite, and will remain until eternity.
The seeker of love escapes the chains of birth and death."
– Rumi
Click here to take this journey into the higher realms: "Oneness Code Activation – Hieros Gamos – Heaven On Earth"
–
---
The Deeper Purpose
Above all, remember this week that if "real life" feels like a disappointment it's a clarion call to make you reach for more!
You wouldn't be here if love and unity wasn't possible! And spirit wants to add, in so many cases, your Twin is much closer or more open to you than you may realize…
Take the guided actions that are shown up to you, and you can get there.This week, their higher self is reaching out to give you the bonding and celebration of love you've been longing for… On the higher planes.
–

As always I'm sending you love and light for your continued journey! <3
Cassady x
–
---
THIS WEEK'S MAJOR HIGHS AND LOWS IN SHORT –
RISK FACTORS AND POSITIVES
(Note that this doesn't cover everything that's going on in the transits, but is meant to alert you to 1) particularly notorious challenges – so you can detach and avoid negativity, and 2) extra special positives to take advantage of!)
POSITIVES
Monday – Venus trine Moon and Neptune: Gateway to unconditional love/Twin Telepathy and the "soul bond" highly active – with a focus on the heart
Tuesday – Venus trine Mercury and Neptune: Gateway to unconditional love/Twin Telepathy and the "soul bond" highly active – with a focus on communication
Wednesday – Jupiter trine Sun: Positivity/optimism/feeling motivated
All through the week – Venus conjunct Saturn, trine Neptune: Reaching for the highest in love (but can bring disillusionment with physical situation)

RISK FACTORS
Monday – Mars/Uranus/Moon conjunction: Likelihood of triggering/unconscious anger/"blow-ups"/Solar plexus purge
Wednesday/Thursday – Mercury conjunct Lilith R: Likelihood of conflict or negativity based in male/female karma
Friday/Saturday – Saturn opposition Moon: Likelihood of pessimism/feeling hopeless
All through the week – Mars conjunct Uranus: Likelihood of triggering/solar plexus purge
–
---