Mercury Retrograde – Communication Goes Topsy-Turvy, Brings Twins Into The "Underworld". Will You Stay On Course For The Road To Love?
–
Welcome into a brand new week in the cosmic energies!
Highlights this week include:
Full Moon in Leo brings culmination of a cycle, Mercury Retrograde pulls communication "underground" in Pisces, Venus/Chiron push for healing old wounds…
Discover more below!
–
---
Valentine's Day – Pressure Or Pleasure?
We're in one of the year's most hotly anticipated weeks for love and romance – Valentine's Day Week! This can be the worst of times or the best of times, depending on your situation – I know how bad it feels to see "everyone" enjoying romance if you're not with the one you love…
So keep an eye on yourself at this time, be good to YOU above all.
And remember you can ALWAYS experience UN-conditional love and the complete bliss of unity and romance. How? Go to your Twin Flame's Higher Self!
Read a message from them here – 7 things your Twin Flame's higher self wants you to know.
And for a deep experience of their desire for love and unity on the etheric planes, use the Oneness Activation Session where spirit and I take you through a deep preparation and entering into the Sacred Twin Flame Hieros Gamos.
This is one of the most amazing experiences I've had on my own journey. To experience the immense love that exists between the Twins on a higher plane.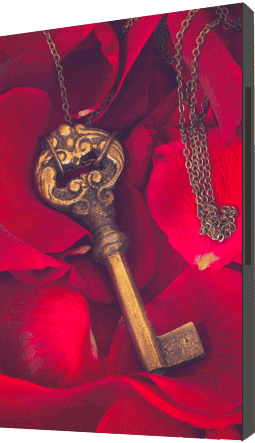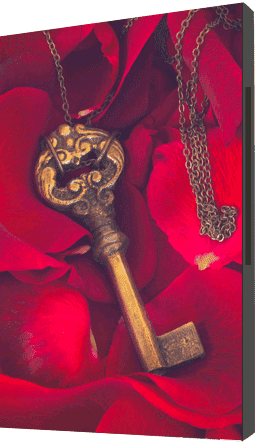 "I love your resources, and this one is incredible. It tangibly creates change! Please keep them coming." – Evette B
Click here to learn more and download
–
---
Creating Your Own Ideal For Love
In the run-up to Valentine's Day: Be mindful not to get tangled up in the collective energy fields – many people are hurting right now. Shame, loneliness, guilt, comparing ourselves to others…
And remember a lot of the relationships being celebrated aren't as happy as they may seem from the outside…
If you're feeling the pressure right now, spend a few minutes writing a gratitude list of all the positive things you've experienced in the last year, small and big. This can be a warp speed entry to a powerful positive shift.
Remember that Valentine's Day is one (3D) idea of Love, but it's not the only. This is most often "conditional love" being displayed.
–
---
Why You're Never "Alone"
If you feel uncomfortable with society's ideals of love and relationships, you have the right to opt out. A lot of the information and energy around right now is distorted, based in a constructed idea of perfection.
An ideal that's very different to most people's reality. Be mindful you don't buy into this created lack. Your happiness can look completely different from someone else's. And it's completely OK to be "alone" and working on self love!
(I say "alone" in brackets because your Twin is with you as a soul wherever you go!)
–
---
Love Wounds From Times Past Rise Up
This week is set to be potentially tricky, not just because of Valentine's and the triggers it may bring.
Venus just moved into Aries and is now conjunct Chiron. This tends to translate into a resurfacing of old wounds – with the purpose of getting us to release and heal. (To release and heal, use the Free Energy Cleanse Audio here).
Venus conjunct Chiron in Aries tends to re-activate in "phantom terms" old resentments, blame, feeling mistreated and unfairly treated.
Meaning, it can seem like something in current time is triggering you but the cause lies back in time.
Remember in these Aries times that sure, anger can help you get things done, but don't let it fester – it will create blocks.
Again, use the Free Twin Flame kit to make the most of this time. When you resolve and heal old childhood issues especially, your inner state begins to mirror back a more harmonious dynamic with your Twin.
Read more About The Twin Flame Mirror here.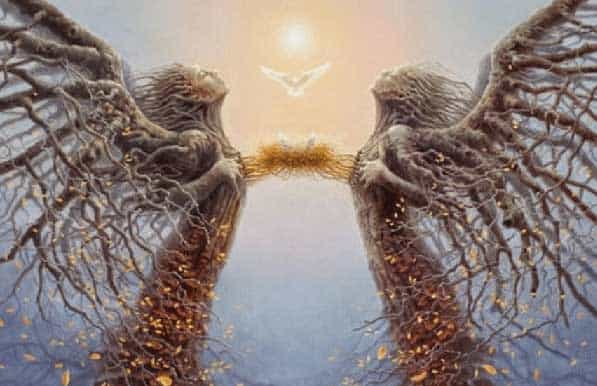 –
---
Emotional Intensity, Inner Child Issues…
Headed into the week, we're also hot on the tail of the Full Moon in Leo opposing the Sun in Aquarius. Although the intensity is settling throughout Monday-Tuesday, we may still have emotions running high – especially regarding the Ego vs the group interests.
Themes of altruism vs self interest tend to be flaring up between people.
Childhood issues of feeling ignored, not appreciated have been coming up over the last few days – because they've been stuck in the Twin Flames' systems blocking the connection.
Again, the cosmic current is pushing to release all blocks to openness and love between the Divine Mirror Souls – to help bring Reunion!
And some of the most powerful blocks that cause repeated Running/Separation are childhood issues around feeling unloved on some level. These tend to keep playing out in adult life as "phantoms" .
Read more here in "Can A Twin Flame Runner Stop Running For Good? If So, How?"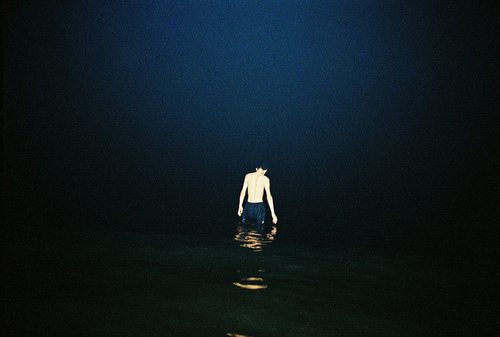 –
---
Unconscious Self-Fulfilling Prophecies
As a personal example of how this can work, I was terrified of being abandoned as a child.
I didn't want to let my parents out of sight for a minute. Lo and behold, in adult life I ended up with a number of friendships where just that happened, they "abandoned" me emotionally…
And in my Twin Flame connection these issues were brought up again and again in "layers" so we could truly open to each other. Because as long as I was afraid of abandonment my energy was paradoxically pushing love away from me.
Be mindful you don't let this kind of self-fulfilling unconscious prophecy play out in your Twin Flame connection. What are you afraid of in your Twin Flame connection?
What possible scenario sends a jolt to your stomach? (That feeling means you have a lot of energy around that fear)
Clear the deeper wound so you can move on into the true unconditional love you share.
I help you with that here in the Twin Flame Inner Child Session – and you can do this for your Twin's inner child too.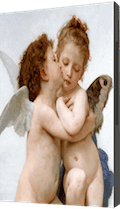 –
---
Shifting To Align With A Higher Reality Of Unity
Spirit comments, we Twin Flames take on these early life circumstances deliberately, in order to push ourselves to learn that separation is an illusion.
If you seem to have experienced abandonment, or separation from your Twin Flame – they are learning challenges meant to shift you into aligning with the HIGHER unity, releasing the 3D separation paradigms.
Learn more here in 7 Lessons The Universe Is Working To Teach You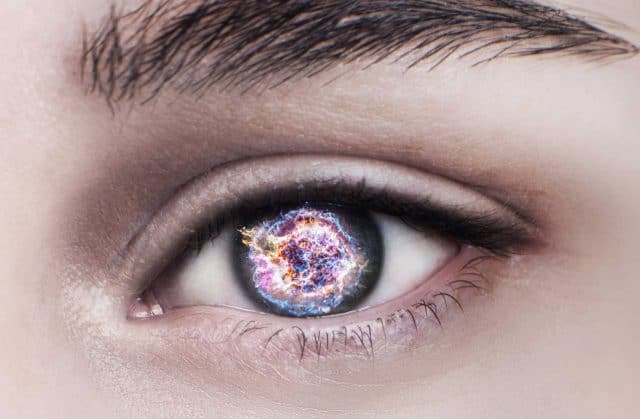 Another snag this week comes as Lilith Retrograde conjuncts Mercury in Pisces – this signals unconscious material travelling between the Twins.
Astral interactions, telepathy, shared dreams and other "supernatural" Twin Flame phenomena are highly likely. HOWEVER, collective karmic negativity is involved, and it's focused on the Feminine.
–
---
How Many Twins "Paint Themselves Into A Corner"…
It can be something so small as doubt your "non-physical" Twin interactions are really happening, or resentment towards people seemingly blocking your Twin from even reaching you… Even, anger or upset with males or females in general.
Spirit wants to share, if we hold resentment toward the counterpart, it's like a block deflecting them from reaching us.
Many twins end up painting themselves into a corner this way, thinking it's up to their counterpart to step forth, when they're unwittingly blocking them from making it happen by holding onto anger. Because Twins affect each other so strongly.
So if you've been holding any blame or resentment, even if it seems completely reasonable to you – it could be the very thing that's keeping things stuck, keeping them from returning…
Discover more in this article – and if you could use some help clearing the air between you, have a look at the Harmony Healing for Twin Flames here.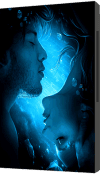 –
---
Mars in Capricorn – Masculine Twin Changing
On February 16th we have two major events as Mercury stations to go Retrograde and Mars enters Capricorn on the same day.
Mars is still "out of bounds", indicating possible surprises involving the Masculine Twin over this week and the next – and now they begin to pertain more and more to the physical.
Spirit also shows us, the Masculine "integrating" and "downloading" higher light codes into the physical being over this coming period. It's a gradual process but they seem to be becoming more and more "themselves" – meaning their eternal soul, expressing in the physical.
Transcending ego. To help smooth out and speed out this process, click here for resources on how to deal with an Unawakened Twin Flame.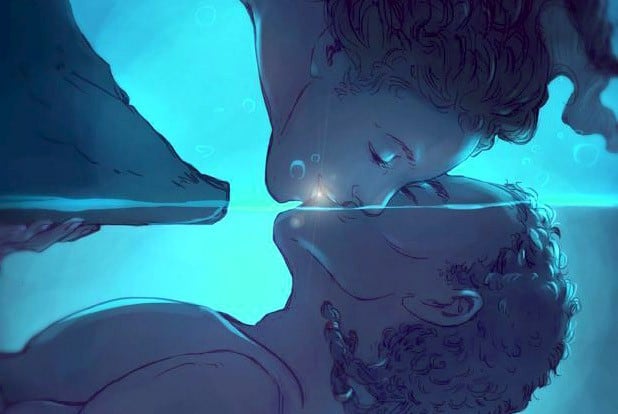 –
---
False Assumptions Around Spiritual Love Upturned…
Mercury turns Retrograde while in a conjunction with Neptune in Pisces, which signals we're set to be going over certain prior assumptions in terms of spirituality, oneness and the higher connection between the Twin Flames.
We're immediately shown – assumptions around oneness.
You may have been incorrect about certain things – or, other people were and they pushed that onto you.
In essence, your Twin is ALWAYS trying to love you. This time is set to bring a heightening, triggering then dismantling of misunderstandings and illusions.
It may feel confusing and heavy while it's going on, happening with Neptune in "his" domain Pisces – this has to do with deeply unconscious assumptions and illusions the HUMAN COLLECTIVE have held…
What has been "fed into us" in our genetics and in culture since birth, and has been reinforced in human society for millennia.
The idea that love is something that can be taken from us. The traditional perceptions of men and women as being opposed.
–
---
The Human Lineage – Blocked From Light?
And above all the belief that we are not infinitely loved and taken care of by the Universe. (These unconscious beliefs and programming create an outer mirror of that very experience we fear.)
So these next weeks will bring a purge, to shine new light on that limitation so we can truly OPEN to love.
Our own love for ourselves, our Twin's eternal love for us as souls, the Universe's infinite love and support.
If used wisely, this Mercury Retrograde period can completely transform your path forward. If things feel bad, remember it's the universe working to break you open so you can RECEIVE more love, light and positivity.
To make this time easier, have a look at this Free Energy Cleanse session where I help you shift out of density and into more light – you'll feel better straight away!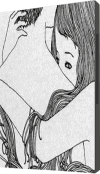 –
---
Strange Twin Flame Phenomena – "Exchanging Places"
In good news, Mars moving into Capricorn signals the Masculine calming down, bringing a sense of more responsibility and groundedness. You'll likely feel more supported by your counterpart this coming period.
As he enters Capricorn he's receiving new codes from Uranus, who's now moving direct. Uranus is stationed in Taurus – home of Venus and love.
Like last week, we're shown there's an exchange of energy happening behind the scenes with Twin Flames. Don't be surprised if you dream you ARE them or other "strange" things. your energies are blending on the non physical planes, even into the physical.
This is to make you "magnetic" to reuniting. Becoming one on all levels – to create a magnetic attraction nothing can stop.
(This tends to happen more so when the pair's energies are open and aligned – the Oneness Activation will help with this)
–
---
Turning To Love – From The "Inside Out"
This is set to be a week that can bring wonderful experiences of love and togetherness if you go within (with your Twin, if you're physically together) and connect with love.
Looking outside will bring you face to face with the distorted mirror of human collective beliefs – and it will likely drag you down.
If you feel disheartened, it's your system signalling that the "virus programs" have gotten into your system – so you can clear them. Because there IS more for you!
You didn't come here to be let down.
You came here to revolutionize the way love is seen, felt, acted on and shared in human life! You came here to reunite in a fiery love so strong it could blaze through any blocks in your way.
–
---
Being Your Own "Captain"
Your Twin is always with you as a soul, rooting for you to 'come home'. Let them guide you there. Things truly can be like nothing you've ever seen before. Give them a chance to prove it to you.
You'll have to keep an eye on yourself this week and be mindful not to get drawn into the "illusions" of negativity – make sure you stay in touch with your inner world and your desires above all.
Don't accept the outside as set in stone if you're not happy with how things are. Go within, begin to manifest your true desires. (I help you with that here)
The outside might seem confusing or disheartening this week, which is why you need to be your own "captain" even more than usual.
Remember you are an infinite soul having a human experience. Nothing is truly out of reach, it's just a question of figuring out the best way to get there and taking the divinely guided steps in that direction.
As always, I'm sending you love and light for your continued journey! <3
Cassady x
–
---
–
"This has been truly amazing, every time I use the energy cleanse tool my Twin Flame texts or calls me immediately afterwards. It's really crazy! And then we always get to some kind of different level of communication or we express ourselves in different ways. We are continuing to heal. It's amazing that I can do this type of thing and my Twin be so affected by it as well!"
– Teresa B., USA
Do you want to make the journey to Union and beyond lighter and more positive? Take the path forward with me as your "personal" guide with the Vibrational Alignment Program!
Alternatively, download my Free Twin Flame Help Kit which contains two resources from the full program!