Does Everyone Have A Twin Flame? Discover The Answer In This Video… Plus, Real Life Examples Of The Differences In Nature Between Twin Flames Vs Soul Mates…
–
I'd like to take some time today to thank you for being part of Twin Flames 11:11! It's been such a wonderful journey – and I couldn't have done it without you!
Today, I've got another video for you! I'm so glad you've been enjoying the others – do keep watching, commenting, subscribing so we can build a positive resource for Twins out there.
–

I know YouTube is the first place many start looking, and many of us have had negative experiences with fear-based and limiting Twin Flame information on there…
So it would mean the world to me if you'd help these videos get high up in the ranking! (By sharing the videos, commenting on them, watching them…)
That way, when a "new Twin" goes looking for help and info – they find these constructive, positive resources and the Free Help Kit to get them on a good track straight away!
In other words, if you've found this site and my work helpful, help other Twins get that guidance too. When we as a collective community can uplift into positivity, it impacts everyone of us in a good way. Paving the path for unity.

And if you're a "new" Twin yourself, welcome! Here's a helpful resource with all the most common questions about the journey answered…

–
---
What Other Twins Experience With My Free Kit
And if you've been struggling on your journey, do make sure you download and use my Free Energy Cleanse Audio that will clear out heaviness from your chakras and aura, and infuse you with new high vibration light!
When I used to give one on one intuitive coaching sessions to Twin Flames I was guided to create this Free Pack of Downloads available for all Twin Flames.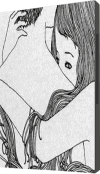 You can get my sample energy clearing for Free here – warning, 'may cause miracles'! I get emails from Twins every single week who have had some amazing experiences with this.
I'm talking things like their runner Twin getting back in touch out of the blue, feeling lighter and happier, getting opportunities showing up for their work, feeling inspired, receiving guidance from spirit, having incredible dreams with their Twin, and much more… Read about some of this here
It's free, so you have nothing to lose! (I won't spam you once you sign up, all you get are notifications when a new article is up on the blog)
Click here to download at no cost
And, if you want to go deeper, resolve core cycles of Running/Separation and rise into divine union, click here for my step by step method.
–
So onto today's post: it's the next in my Twin Flame video series. I know many of you are on YouTube and have been asking me to put out videos – so here's one more!
This new video is on 11 Key Differences Between Soul Mates Vs Twin Flames… Including The Answer To What I Get Asked About All The Time: "Does EVERYONE Have A Twin Flame?"
I'd love to hear from you, so please click, like, comment, share and subscribe to my
YouTube channel to be kept posted on new videos!
Until next time, I'm sending you love and light for your continued journey!
Cassady x
–
---
–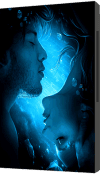 Did you know most Twin Flames' struggles are based in energy blocks and negative karma? For a high vibrational method to harmonize your journey with your Twin, have a look at the Complete Harmony Healing For Twin Flames!
"I have made such a progress in my journey just within the last months. I feel like our telepathic connection has gotten stronger and clearer. My dreams are vivid and deep again as they were before and during our initial meeting four years ago, and even though we are apart I feel complete, content, and happy within myself as well as stronger than ever. "
– Detelina, Georgia, USA