11:11, DNA Activation, The Mission, Running/Chasing, The Twin Flame Mirror, Kundalini Rising, The Road to Reunion And More… A Complete Guide to All Major Aspects of the Twin Flame Journey.

–
I want to thank you for being here on the blog – we've become such a big community of Twins from all over the world, with new people coming on board every day! I'm so excited that you're here.
The first step is to go ahead and Experience A Free Guided Twin Flame Healing Session
This free resource will help you shift into a radically more harmonious state with your counterpart, clear out blocks and attract a closer connection.
Every single week I hear from Twin Flames whose Runner Twin has got back in touch out of the blue after they used the Energy Cleanse Audio, so if you've been having issues or feeling a bit stuck or heavy in general – do make sure you use this!
---
Why I've Created This Comprehensive Guide
When I began my own journey there was very little information out there about Twin Flames except the old new age rulebook that tended to decree mysterious romantic notions of Twin Flames having to blindly undergo tests set out by the universe…
But there is so much more!
We're in a new energy shift, the planet itself is in Ascension and we are being pushed to awaken to our own power as co-creators.
So today I wanted to create a guide to all the "essential" questions most have regarding this journey and the Twin Flame connection.
A master guide to all the major aspects of the Twin Flame journey.
Whether you're "new" to the journey, have just found this blog or are looking for solutions and guidance regarding other aspects of your connection – you're sure to find many insights below.
I'm honored to be on this beautiful path alongside you!
As always, I'm sending you love and light for your continued journey <3
Cassady x
–
---
–
Before we get started here is a helpful list of the most frequent questions and answers:
---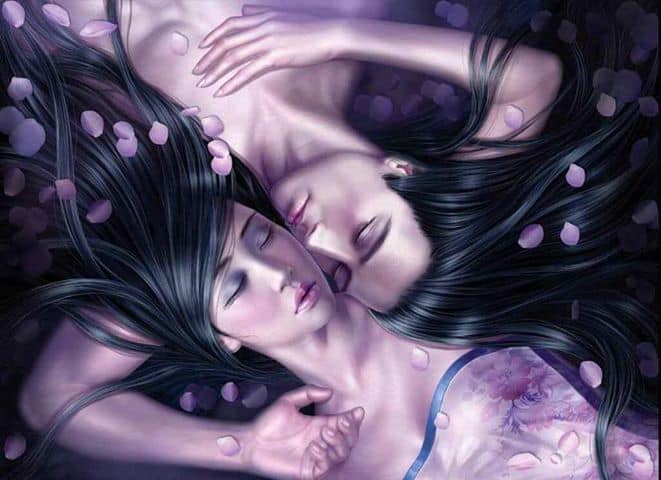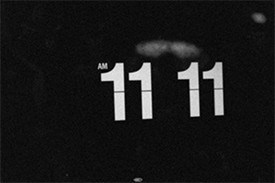 The Twin Flame Trigger – Mirror Gateway to Ascension. Symbol Of Divine Counterparts and Soul Awakening: Code Activator of The Two Parts Becoming Whole…
---
–
Twin Flame Gateways, Awakening and Union – Find out Why You Keep Seeing 11:11, Who is Showing it to You and What it Really Means…
---
–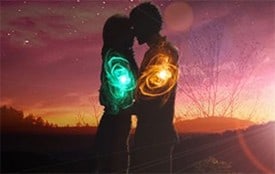 Have You Really Met Your Twin Flame? 16 Key Indications & Signs of The True
Twin Flame Connection. Plus, The Secret Reason Why You Already Know The Answer …
---
–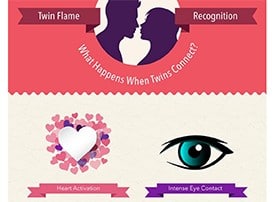 What Really Happens When Twins Connect – Infographic With 9 Indications Of the True Twin Flame Encounter and Connection – Soul, Eyes, Chakras, Heart Activation …
---
–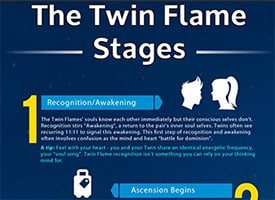 From Recognition and Awakening to Twin Flame Union – What's Really Going
on Behind the Scenes on Your Journey? And What's the Real Cause of the Infamous Runner/Chaser Paradox? It's All Here in This Infographic…
---
–
Why Purification of the Soul can Wreak Havoc on Your Journey: What Limitations Have you been Hiding from Yourself? Your Soul's Gift to You is Showing it up so you Can Clear it and Unite with your Twin in Love…
---
–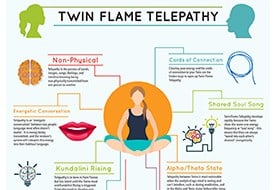 Including: How to Activate your Twin Flame Telepathy even if you've never Experienced it before, Plus how to Stay Clear of Common Pitfalls like Dialing into Ego by mistake…
---
–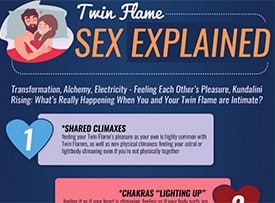 Did You Know That Sex And Intimacy Can Trigger Twin Flame Running?
Plus, Chakras Talking, Heart Activation, Shared Climaxes, Kundalini Rising…
It's All Here In This Infographic!
---
–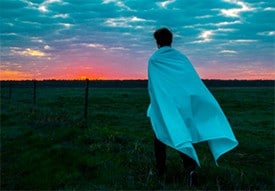 The True Deeper Reasons For Running, And Actionable Solutions To Shift Out
Of Struggle And Into Harmony For Good… Plus, Breaking Through The Twin Flame Myths That Hurt More Than Help You

---
–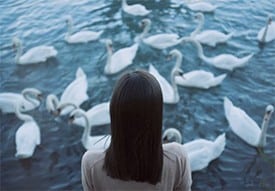 Why Your Soul Sometimes Instigates Separation – Plus, Tools, Resources,
Insights to Stir Your Counterpart to Action, Uplift Your Path and Open Up To Coming Back Together…
---
–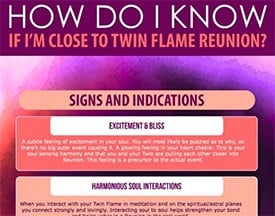 10 Clear Signs That Physical Twin Flame Reunion Is Imminent For You. Plus, The
Spiritual Reason You Shouldn't Tell People About It If You're About To Reunite.
Brand New Infographic…
---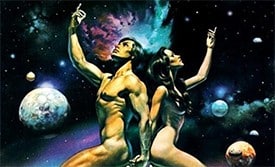 Your Own Shadows Are Calling For You To Go Deeper – That's What The Running/ Chasing/Separation/Struggle is All About… Discover Why Everything Needs to Change, and Why There Was Going to Be No Article This Week.
---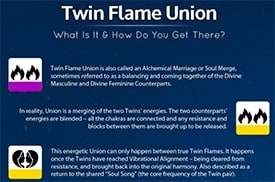 'One Soul In Two Bodies': The Journey of Returning to Original Bliss – The Twin
Flame Soul Song, Alchemical Merging, Vibrational Alignment, Unconditional Love … Your questions answered. 
---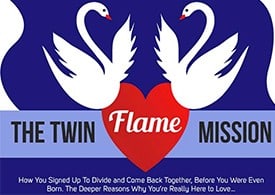 Unconditional Love, Bridging Key Codes Into Earth, Unification into One, The True Purpose of Running and Separation – It's All Here In This Infographic…
---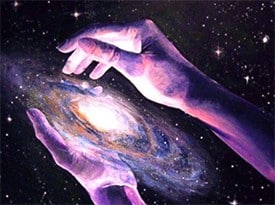 Surprising Twin Info: Essential Insights I Learned on my Journey to Union and
from Coaching Twin Flames from All over the World – The Bad, The Good,
The Ugly…
---
– Energy cleanse tool to clear aura, chakras and uplift your vibration into Love
– Deep meditation to connect soul to soul with your Twin Flame
– EBook on the Runner/Chaser phenomenon
.
---
"Where can I start, Cassady! Things have changed so rapidly. I have changed. I cannot even describe it with words. My heart has opened so much and I am standing in a place of acceptance, love, compassion for my twin. I keep seeing 1111 and 111 and I keep repeating myself as a mantra – we are one. I feel this love inside, I feel the changes. Thank you is not enough! Xxxx"
Annalisa, London, UK