Discover The Twin Flame Songs That Can Uplift And Inspire Your Journey, And Contribute To The Playlist Below
–
I'm so excited about this article today! By the end of this article and if you check out the link, I guarantee you will feel uplifted, inspired, pumped, hopeful for the future – because that's the power of music!
But before we get started, do remember that if you've been feeling heavy, triggered or experiencing challenges with your Twin make sure you download my Free Twin Flame Help Kit.
The no cost resources will help you uplift your connection into a higher state of harmony, no matter what's been going on with your journey (read what other Twins have said about it here).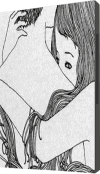 Click here to learn more and download
–
---
The Healing Power Of Music
So onto today's article – I can't wait for you to discover this:
You may already know that music isn't just about enjoyment – it's a powerful healing tool, and a vehicle of catharsis human beings have been finding solace and inspiration in for millennia!
Did you know in Ancient Greece and Egypt they used music and sound as actual healing methods?
–
---
Famous Twin Flame Musicians From History?!?
Well, today we're lucky to have access to an unprecedented amount of music online, and we can stream it from anywhere, any time!
The Twin Flame journey is filled with experiences that can be tricky to explain to others but you know what?
I believe a lot of musicians and songwriters have experienced many of the things we on the Twin Flame path do…
How do I know? Because of the songs they wrote! There are so many amazing songs out there from different eras, of people experiencing love beyond the "normal".
There are so many amazing inspiring, uplifting, insightful songs and songs that seem to deal exactly with our experiences!
–
---
My Twin Flame's Secret Method For Reaching Me In Times Of Trouble
On my own journey my Twin used songs to reach through to me from the very beginning.
Music is such a powerful spiritual tool! Spirit shows us, music is the bridge from heaven to earth…
So it's CLOSELY related to the Twin Flame path and is why many musicians have actually been Twin Flames and "starseeds" incarnated to share the wisdom of the higher realms with humanity…
(Write in the comments who you think this may have been! I have my ideas and it's always interesting to see what you think too!)
–
---
The Twin Flames 11:11 Playlist!
I know you always love sharing the songs you "get" from your Twin Flame, the recurring themes to your journey together, the ones you wake up with mysteriously in your mind or somehow come on the radio all the time against all odds…
So I decided to create a Twin Flames 11:11 Spotify Playlist!
I'll do my best to update with all the Twin Flame songs you guys share in the comments below in this article.
There are a few hundred songs in the list already – from songs spirit has shared with me like the classic "Put A Little Love In Your Heart" to my own favorites, to my Twin's suggestions he showed to me throughout our own journey…
–
---
Twin Flame Songs – Mirror Kisses, Swans On The River…
Songs like Like "Lips Like Sugar" by Echo & The Bunnymen which includes amazing Twin Flame indications like: "And my siamese Twin…", "swans on the river", "mirror kisses"…
And Jimi Hendrix' "Little Wing" which clearly is about a spiritual experience of love like Twin Flames have on our journeys with our counterpart's higher self...
And the iconic Motown song "Ain't No Mountain High Enough" which goes:
"My love is a line deep down in my heart, although we're miles apart… If you ever need a helping hand I'll be there as fast as I can" which for some reason always makes my Twin and I cry…
There are songs from the 50s, 60s, 70s, 80s, 90s and 2000s… I've not heard so many love songs from recent years (there don't seem to be as many as in the past because of current trends) – so would love more suggestions for this.
–
---
Discover A New Twin Flame Gem Of A Song…
Make sure you check out "Wait For Me" by Motopony from 2011, though, which is a beautiful and true Twin Flame song even if the writer doesn't know:
"Girl come to me in a dream and I don't even know her name…"… "Her and I are just the same"… She says: "Wait for me, I know it won't be easy…"
Let's build this playlist so we can tap in to listen, uplift, gain solace, hope, inspiration and healing! Music has meant so much to me on my journey even before my awakening – it can truly be a lifeline when we need it most.
You can listen to the playlist here in the article, or find it on Spotify. (Spotify is free to use and you can sign up without using a credit card – that's why I chose it to share these songs, and because the most amount of people already use it).
(PS: You'll see the complete playlist when you log into Spotify, this window only shows the first 99 songs – click here and the playlist should open in your app/web player)
Remember to hit "follow" on the playlist so you get all the additions as I include everyone's suggestions in future too!
–
---
Share With Me All The Best Twin Flame Songs!
Do comment below with any songs you feel should be on the list – I'll go through periodically and add them!
For fun, ask your Twin Flame's higher self to pick a song for you on shuffle from the playlist. This can be a great way for them to reach through with messages for you!
(And if you want to enlist their support on your journey, rise into harmony and truly experience the love you feel in your heart is possible between you, click here for the new "Twin Flame Oneness Activation Sesson")
"WOW! This felt like the answer to my prayers! I've been noticing so many signs and it just feels like everything is aligning! This was so beautiful that it made me cry! Thank you thank you!!!!" – Cheyanne W.
"I have done the new union meditation 2 weekends in a row now and it has truly made a huge difference…me and my Twin are laughing together again…we had been arguing for so long…now I feel there is new fresh energy running through my body and I feel like I'm floating on air every time I do this session…it is so beautiful…thank you so much…" – Diane
Click here to learn more and download
–
---
Bridging Heaven And Earth… Speaking With The Soul
I hope you enjoy the songs – and discover some new favorites along the way…! If you end up crying, I'm sorry and also I'm not… Because that's catharsis…
When you cry because a song expresses what your heart has secretly been feeling, it's a release! That's what the ancients knew.
Music puts us in touch with our souls…
Remember also that if you cry when listening to some of these songs it could be your Twin feeling it… They're the ones moved to tears too, especially if they feel unable to show you the love they feel.
There really is no such thing as impossible in this universe. And music is the boundary-less vehicle that can take us on that journey, we can travel to places with our soul, our mind, our emotions…
Music is a magic tool for your journey. Allow it to wash through you and know this is part of what heaven on earth is all about…
And if you're a musician yourself, thank you for what you do. I know society doesn't give much reward for music these days, but our souls are eternally grateful for your choice to share your divine gift x

–
As always, I'm sending you love and light for your continued journey! <3

Cassady x

–
---
"I experienced the power of these tools rather quick. The Vibrational Alignment Program is great and very empowering. It is allowing me to experience an inner peace I never thought I'd feel again. I wish I had found this a long time ago. Thank you!"
– Danielle, New York, USA
Want more? For powerful methods to heal blocks and harmonize your journey with your Twin, have a look at my Vibrational Alignment Program for Twin Flames!
Alternatively you can try my Free Help Kit For Twin Flames here!