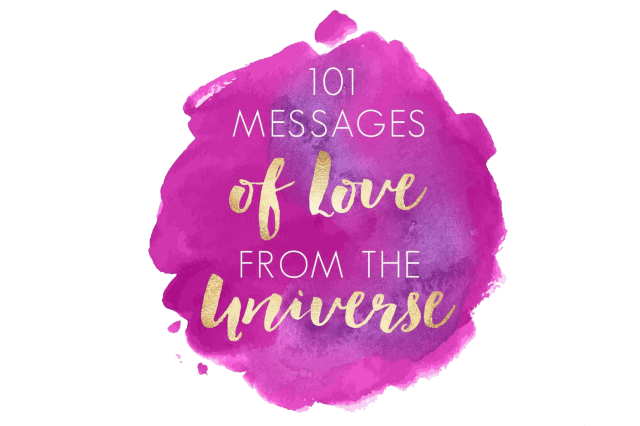 Ever Feel Like You Could Use Some Guidance On Your Journey? Here Is My Resource With Just That: A Book Full Of Channeled Messages On Love, To Speak Directly To Your Heart
–
I'd like to take some time today to thank you for being part of Twin Flames 11:11! It's been such a wonderful journey since I began almost 4 years ago – and I couldn't have done it without you!
Thank you for reading, for commenting, for sharing, for your feedback, for your questions. It's been instrumental in this creative process!
Today, I've got something very different for you.
I know you're expecting the forecast for this coming week today… but I'm going to keep you waiting for a little while! (Until tomorrow…)
–
---
And there's a really special reason for it:


If you don't have a Kindle you can download the Free Kindle App available for iOS, Android, Mac and PC HERE to read on any device. And don't forget to search your specific country's Amazon site if you're outside the US.
This is a project that's been dear to my heart for a long time, as I was guided to write this collection to share hope, healing and self acceptance in a world that's sadly in need of more love…
The Twin Flame community has responded so warmly to the channeled messages I've shared on the website… So I can't wait to hear what you think of this very special collection!
Here's a picture from my own kitchen table. It's such a thrill to be sending this book out into the world to spread positivity!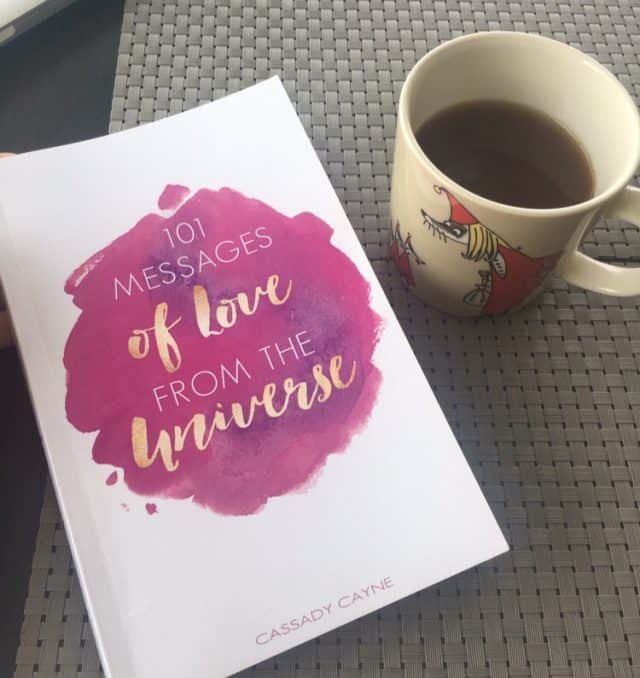 ---
Get The Book Almost Free For A Limited Time
In the 101 Messages Of Love From The Universe you'll find uplifting guidance, inspiration and exercises for love and relationships (including self love)!
Part oracle, part channeled love notes, it's a pocket sized guide full of high vibrational messages to inspire and assist you on your path – no matter where you're at right now!
And the book is available at a special discounted $0.99 all this week (click to download it now to your Kindle or cloud reader).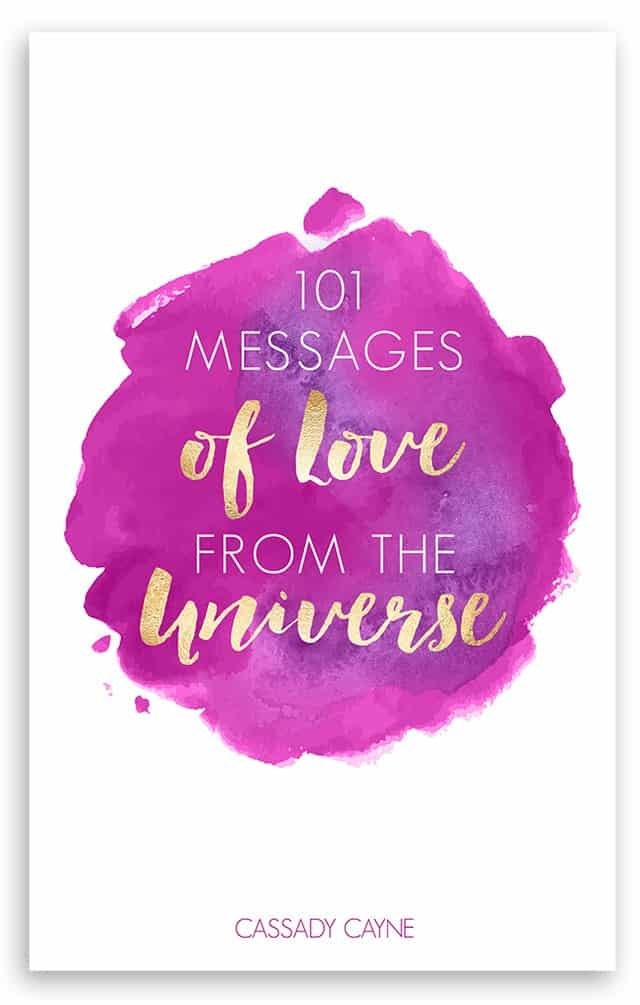 Don't forget to search your specific country's Amazon site if you're outside the US
I hope and think you'll enjoy this book – and I'm eager to get these positive messages out to as many people as possible, to help uplift and bring more love into the world.
Reviews are a huge help for that, so I would love to get your help to spread the word!
If you have a minute, please leave a review on amazon to help others who might need a pick-me-up or high vibrational insights on their journey. Let's spread the power of love far and wide.
And I can't wait to hear what you think!
If you don't have a Kindle you can download the Kindle App available for iOS, Android, Mac and PC HERE to read on any device. And don't forget to search your specific country's Amazon site if you're outside the US
---
As always I'm sending you light for your continued journey <3
Cassady x